Transforming a Print Catalog into a Dynamic Navigable Marketing Tool
How Optronics Transformed Their 750+ Page Catalog Into An Engaging Content Asset
Location: Mexico
Industry: Telecommunications
Website: http://www.optronics.com.mx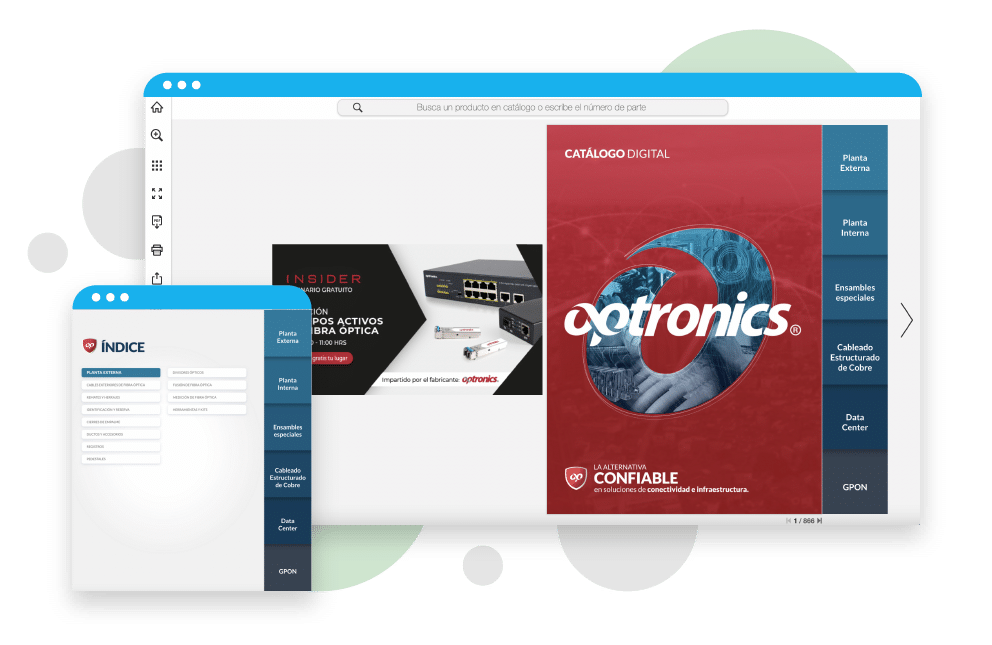 increase in pageviews through a custom menu
reduction in budget allocated to catalogs
increase in reach in just one month
From Cumbersome Print to Powerful, Searchable Digital Marketing Tool
Optronics is a large manufacturer of optical fiber and products designed for telecommunications and structured cabling.
Like many companies, Optronics relied heavily on printed catalogs to sell their highly specialized products, which include optical fiber network elements, tools, miscellaneous parts, network organization elements (like cabinets, racks, and accessories), as well as fiber optic inspection equipment.
As a result, thousands of components, images, prices, and products were listed in a hefty 750-page catalog that was not only expensive but made it extremely difficult for customers to find (and order) what they were looking for.
As innovators, Optronics had to find a way of simplifying the discovery process for their customers and sales team. This is where the decision to move their catalog to a Digital Catalog platform came in.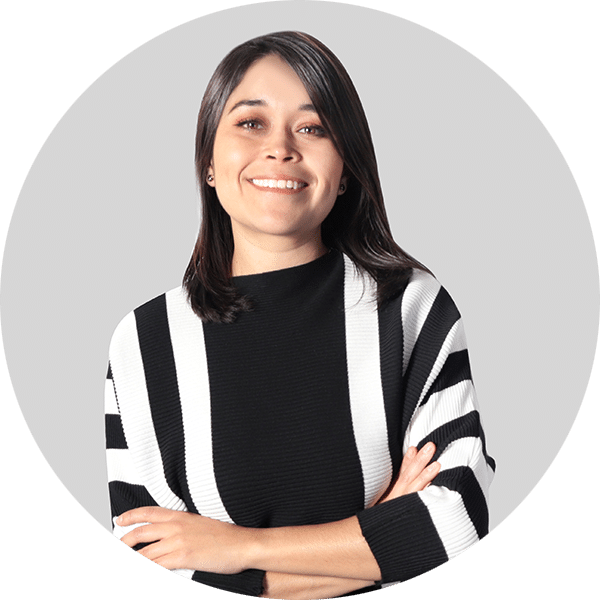 Dan, Integration Engineer at Publitas, worked closely with Optronics to get their catalog setup and running effectively. He shared the following on the importance of converting a static, digital PDF into an interactive catalog: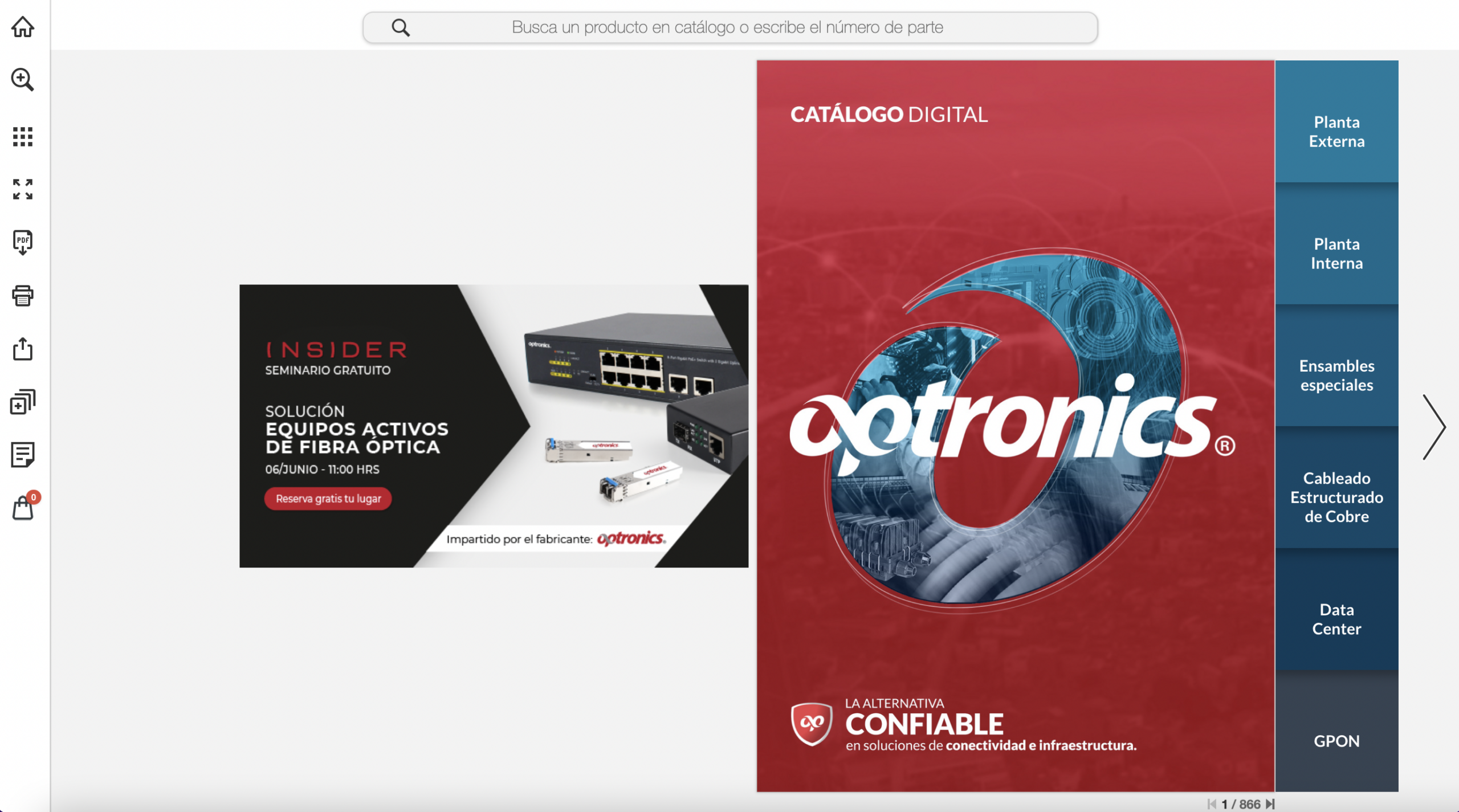 Greater Functionality For Customers and Teams
Optronics considered a number of solutions that could convert its print catalog to a digital version. After a brief discussion with the Publitas Sales Team and a free trial period, the Optronics team was convinced by the intuitive interface and presentation of the Publitas platform, as well as the constant and punctual response from the support team.
In order to create a solution that would meet the unique needs of the company, the customer success team at Publitas conducted a series of interviews with various role players in order to best understand their challenges and needs. By partnering with the Publitas Services team they were also able to deliver the necessary scripts, modifications, and custom design elements per Optronics' specifications.
Once they understood the unique challenges that Optronics were facing, they were able to create and publish a catalog in digital format. They were also able to deliver the necessary scripts, modifications, and custom design elements per Optronics' specifications.
How to solve a 750+ page challenge with
To solve the product discovery challenges Optronics was facing, Publitas added an interactive custom menu with different sections and a search bar that would allow users to easily look for specific products listed in the catalog, just like a website.
The data post implementation showed that engagement levels improved dramatically as 40% of users who opened the catalog interacted with the custom menu, while 8% used the custom search bar to locate specific items.
The search bar cuts down on the customer wasting valuable time spent searching for their product. It is easy to use and perfectly placed to increase customer engagement and improve the user experience.
"The custom menu would ultimately allow buyers to find exactly what they are looking for without paging through an entire catalog or looking for specific page numbers listed in the index," says Dan, Integration Engineer at Publitas.
"This can also improve the overall look and design of the catalog because the need to create lengthy lists and indexes is reduced dramatically."
Optronics noticed a 3X increase on pageviews of later pages that were pointed to by the custom menu.

A better usability, greater engagement marketing tool
Moving to a digital format led to near-instant improvements for Optronics. Within one month, the company reached 50,000 potential customers, up from 16,000 in 2022. This audience growth contributes to the chance of customer conversion in a very valuable way. Despite very specific and tailored design requests and custom requirements, Optronics managed to reduce the budget allocated to catalogs by 50% by switching to Publitas and a digital catalog format.
According to Optronics, it's even improved offline sales.
"Before moving our marketing efforts to a digital environment, we set the objective for Publitas to turn our product catalog into a content hub so that the sales team would have more tools to approach customers during the consideration and evaluation stages," the company stated.
Practical. Powerful.
Publitas.
Thanks to the Publitas team, Optronics was able to reduce its budget and gain a far more accurate picture of the products in its vast inventory. According to the Optronics team, there has been far more interest from their customers, which has made it easier to create commercial proposals in the long run.
"Digitizing and optimizing for greater product discovery can have a significant impact on your revenue, your marketing budget, and customer satisfaction," says Dan, Integration Engineer at Publitas.
If you think your company can benefit from similar customer solutions please contact our Enterprise Team.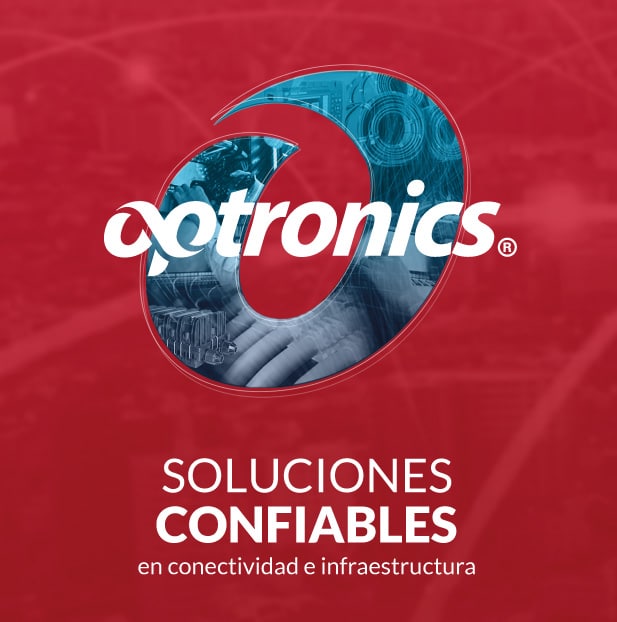 After seventeen years of operations, Optronics established itself as a preferred supplier of fiber and copper wire to the four main telecommunications service providers in Mexico, as well as the top ten data traffic carriers, the top ten cable companies, and more than 5,000 companies in the sector.
Optronics' vision has always been to be the most innovative company in the Mexican Telecommunications industry, which is why it's no surprise that they partnered with Publitas to turn their cumbersome offline catalog into an interactive and searchable digital marketing tool.