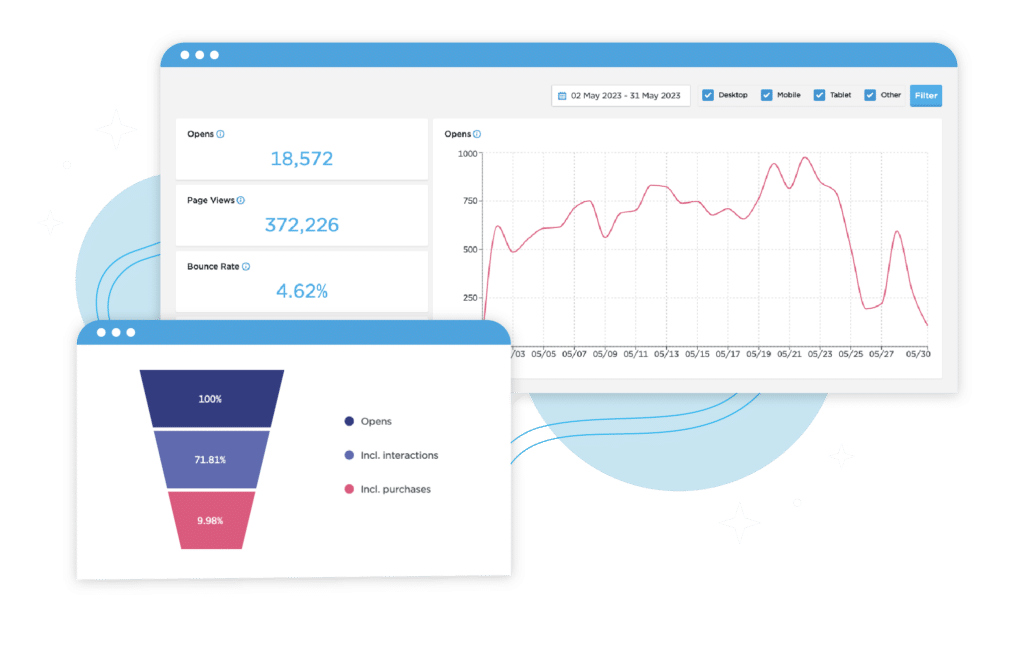 Get
data

actionable insights

to improve the conversion rate of your digital catalogs
Our catalog data solutions for Enterprise companies help deliver actionable insights. Get access to dashboards, benchmarking, A/B testing, and other services to enhance your marketing strategy.
A short overview of our catalog data solutions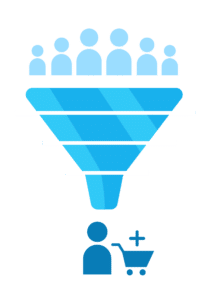 Track your KPIs through the marketing funnel
Analyze everything from click to purchase.
Understand exactly how well your strategy is working by following your users along their conversion journey. These insights allow you to optimize your conversion funnel at key stages, increasing purchases and revenue.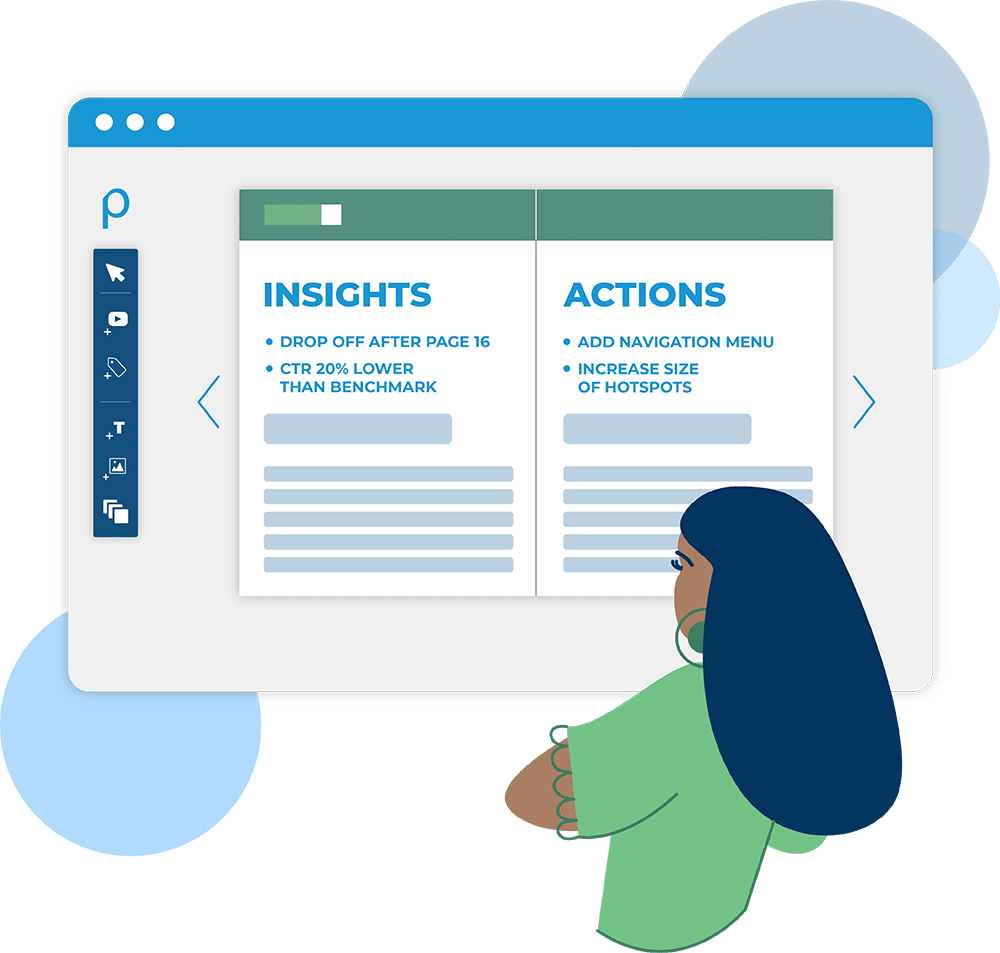 Turn numbers into insights
There will always be a large amount of data available, but the key lies in transforming this data into valuable insights. Partner with us to convert raw numbers into actionable insights, leading to clear steps for enhancing the performance of your Digital Catalogs.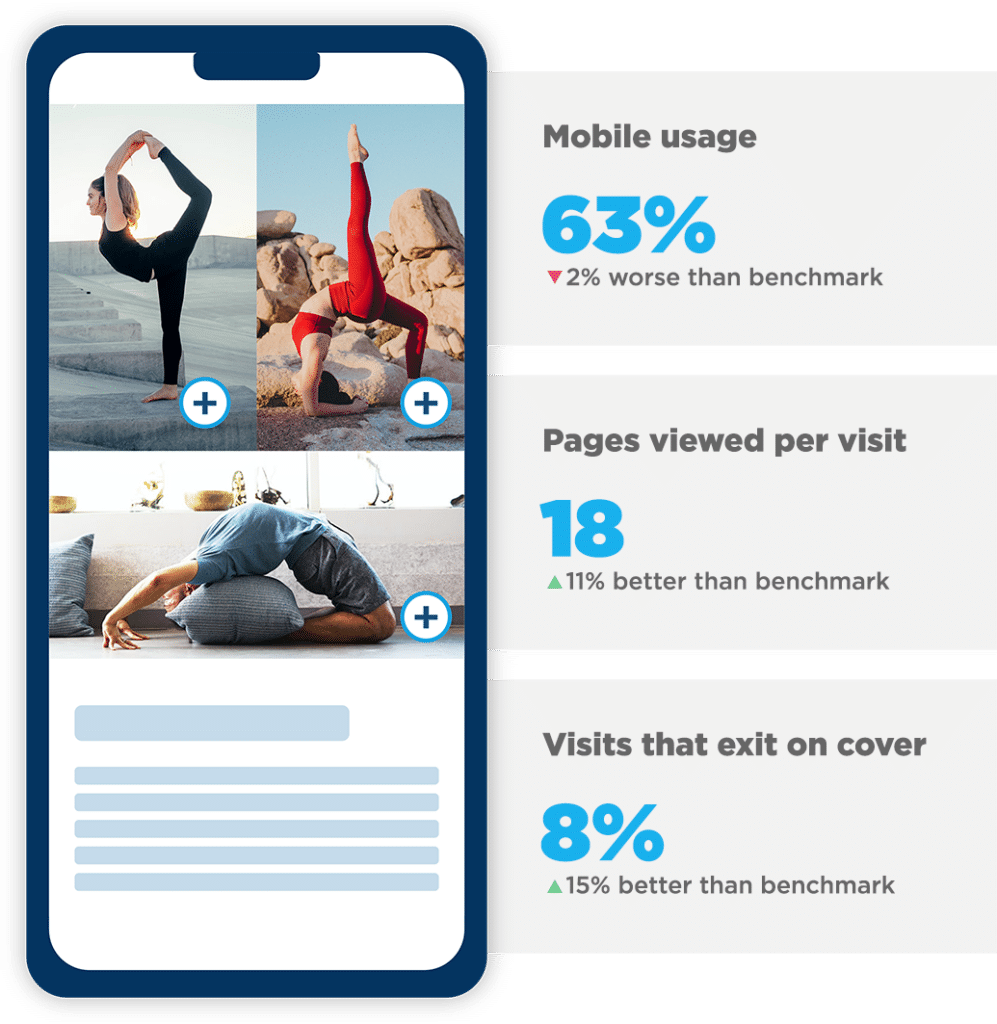 Benchmark against direct competitors
Go deeper than broad industry benchmarks. Get personalized benchmark reports that rank your data against direct competitors. The reports include context and identification of areas of improvement.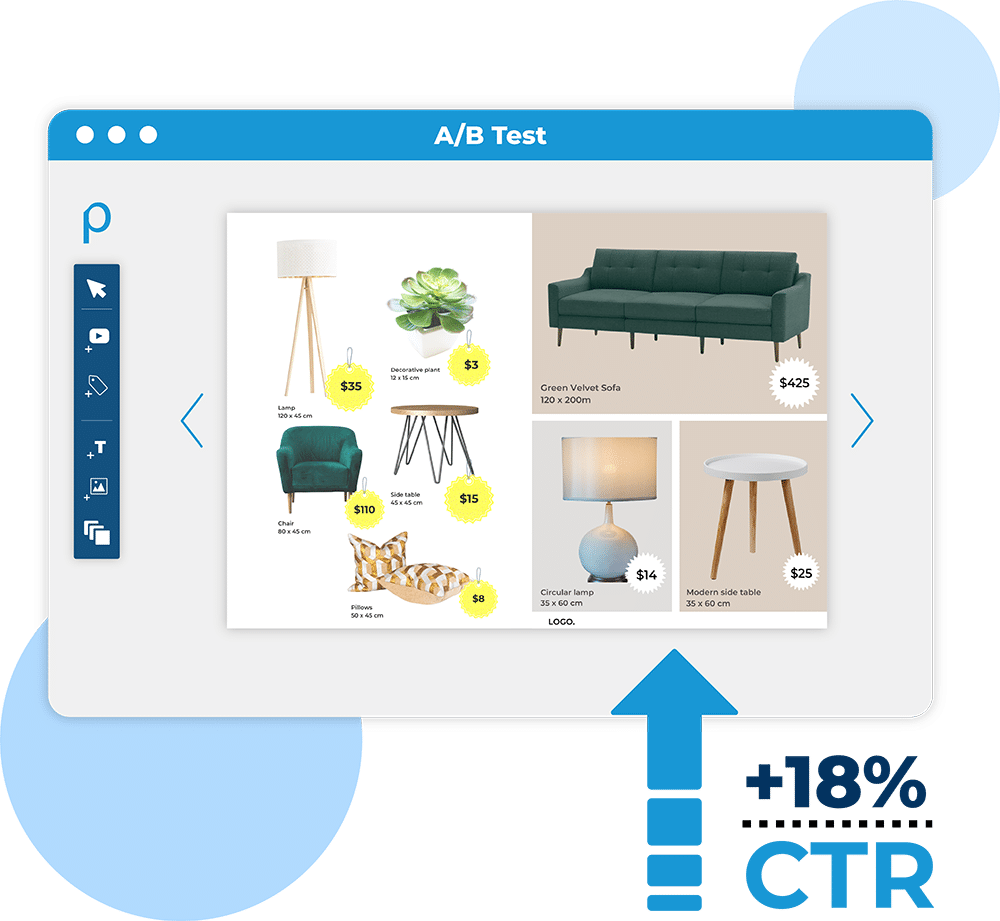 Improve catalog results through A/B testing
Improve catalog performance and learn what works.
Our expert Data Consultants will work with you to provide the insights and best practices needed to form hypotheses and set up tests. They will also help you analyze your Digital Catalog KPIs to develop strategic suggested outcomes and ensure your future catalogs drive better results.

Our team has worked on valuable A/B tests such as grid layout optimization, mobile performance, and testing the impact of using interactive media.
Gall & Gall mobile optimization
We ran several A/B tests to improve the mobile design for a liquor store flyer. Here are the results: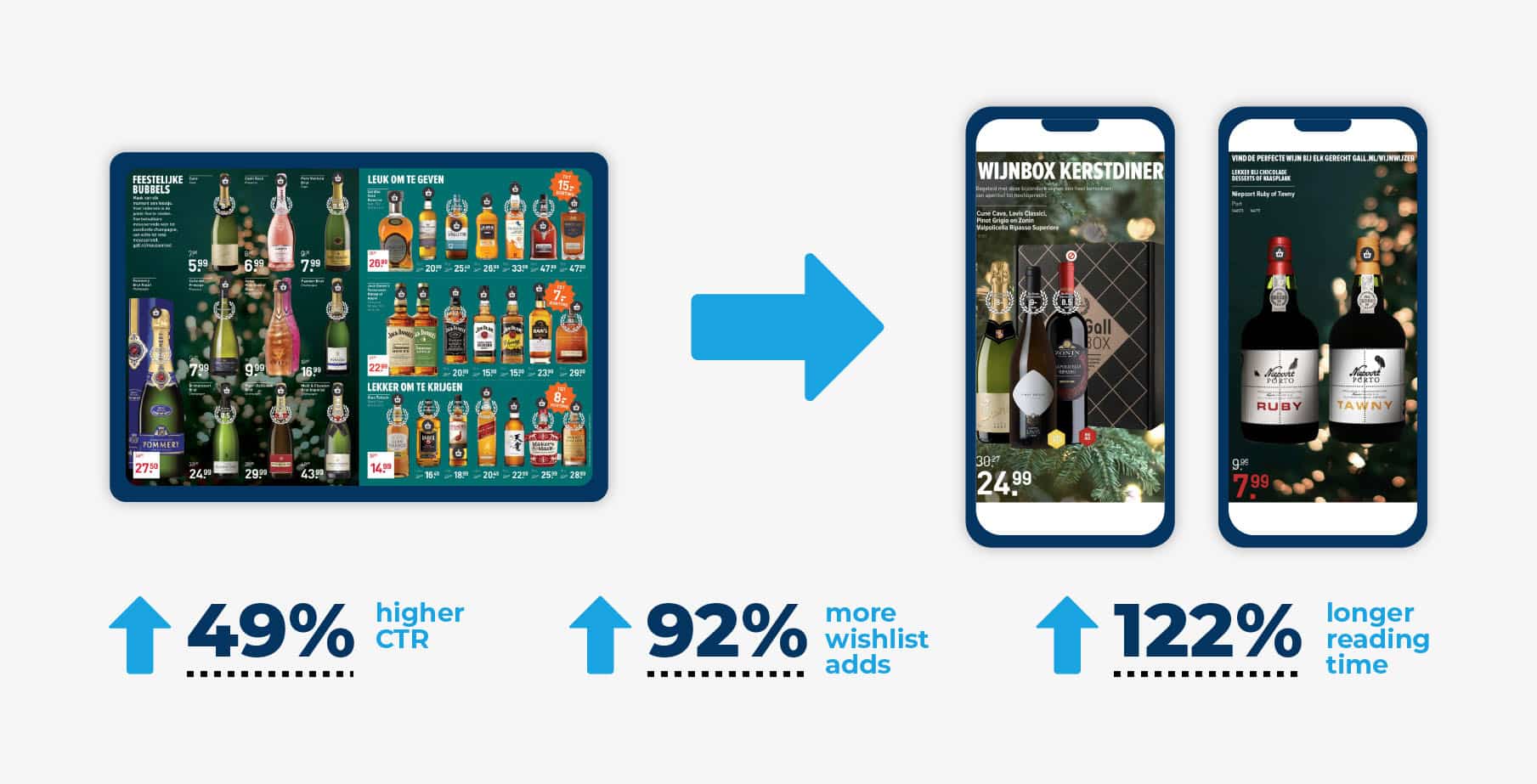 Get actionable insights to make your digital catalogs successful today.
Our catalog data solutions play well with third-party analytic platforms. Here are a few data integrations we typically see among our customers.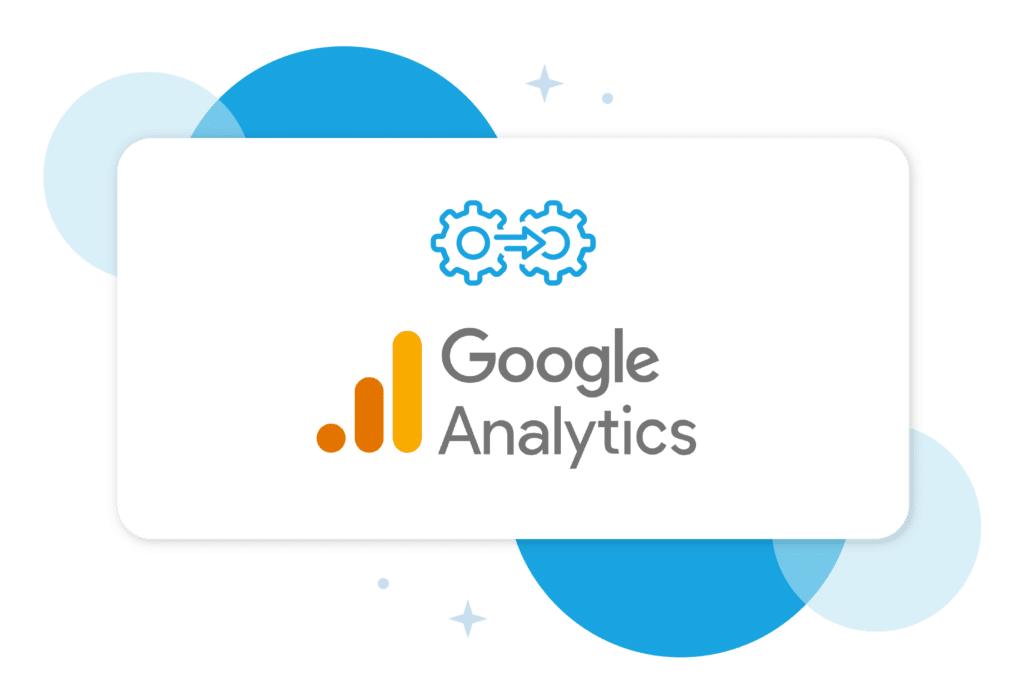 GA4 Integration with our Digital Catalog Creator
Integrating your digital catalog with Google Analytics 4 (GA4) allows you to track and analyze data from your digital catalog alongside other website data. This provides you with a holistic view of your online performance and, empowers you to make data-driven decisions that optimize your catalog's performance.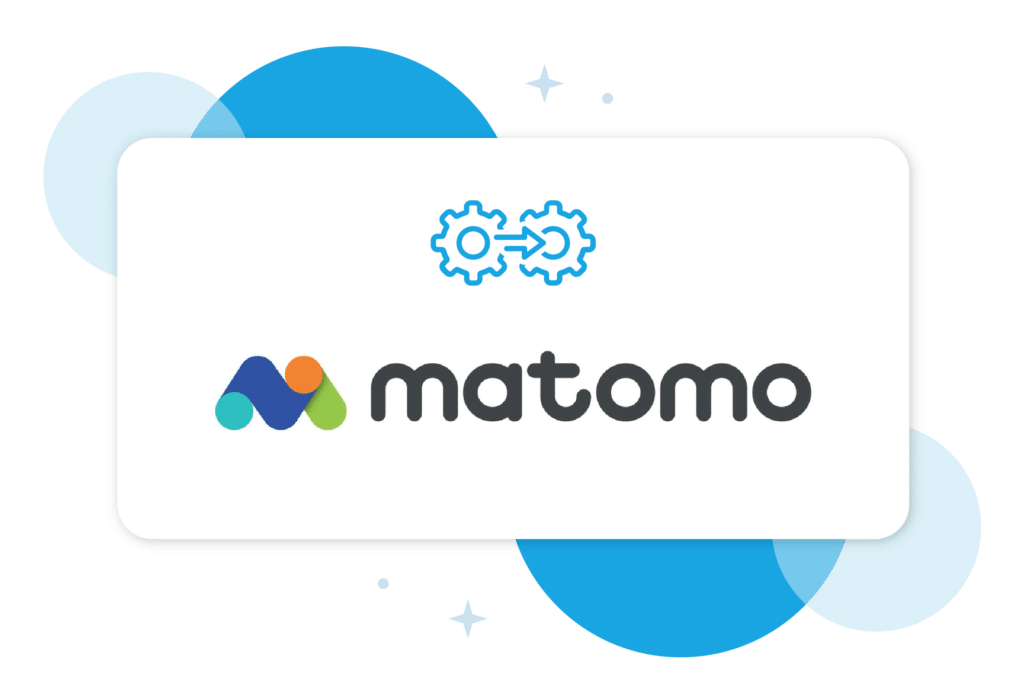 Matomo Analytics data tracking integration
Set and track events within your digital catalogs through Matomo Analytics. Track important catalog data like visits, visit duration, number of pages viewed, click outs to your website or store, and conversions. Add custom dimensions in order to filter on publication or page number.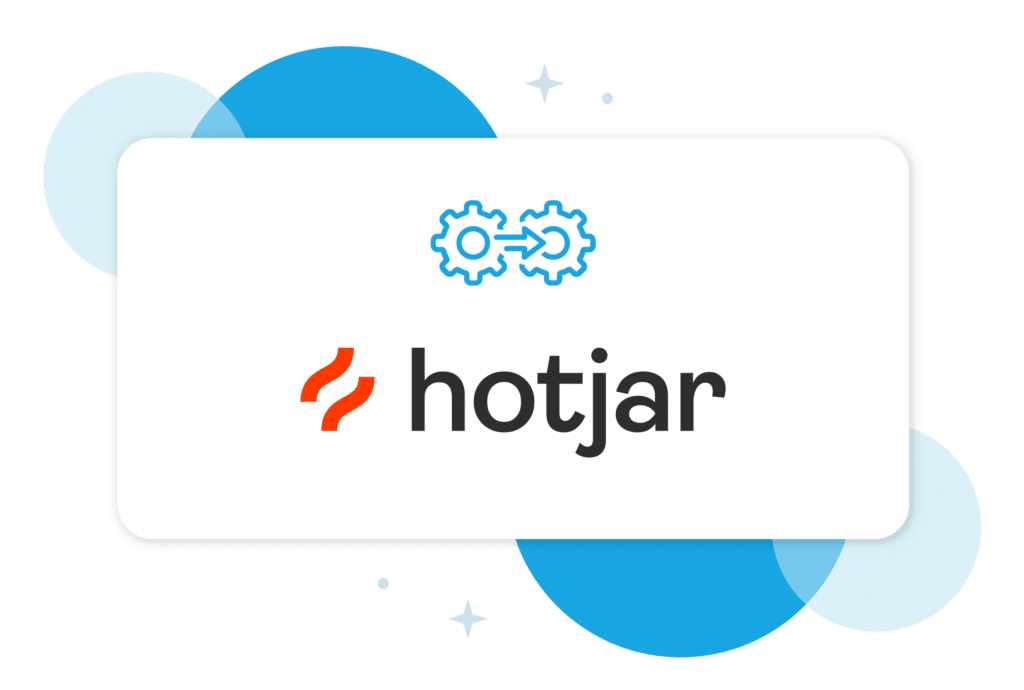 Easily integrate Hotjar into your publications and receive data on how users are experiencing your catalogs.
As visual insight data has become a game-changer in the retail industry, providing invaluable insights that can fuel your growth and performance is a must-have.
Get actionable insights to make your digital catalogs successful today
Fill out your contact details below, and we will get back to you within one business day.