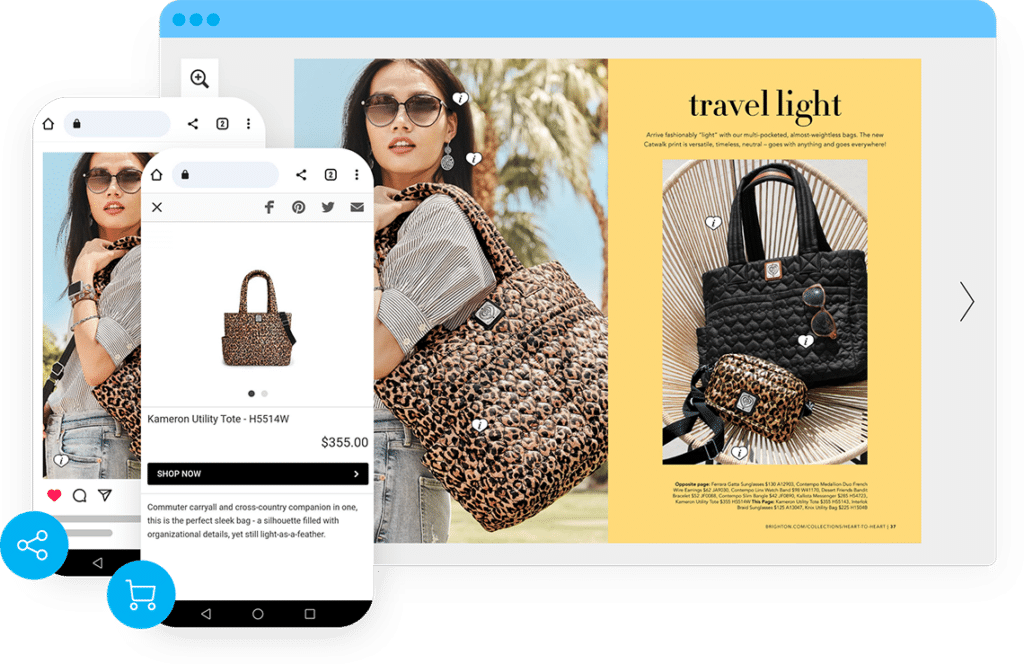 Elevate your small business with digital catalogs
Our Gold & Silver plans are perfect for small & medium brands looking to make online catalogs inspiring, interactive, and shoppable.
Upload your PDF to transform it into inspiring, interactive content that increases engagement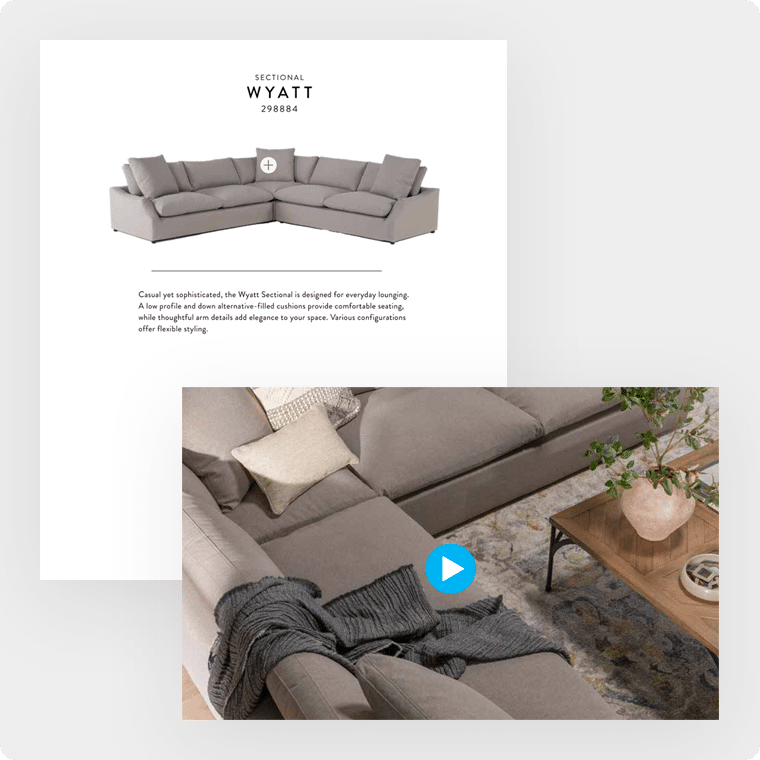 Add images, GIFs, and videos
Create a visually appealing and interactive customer experience by embedding GIFs, Vimeo, YouTube, and MP4.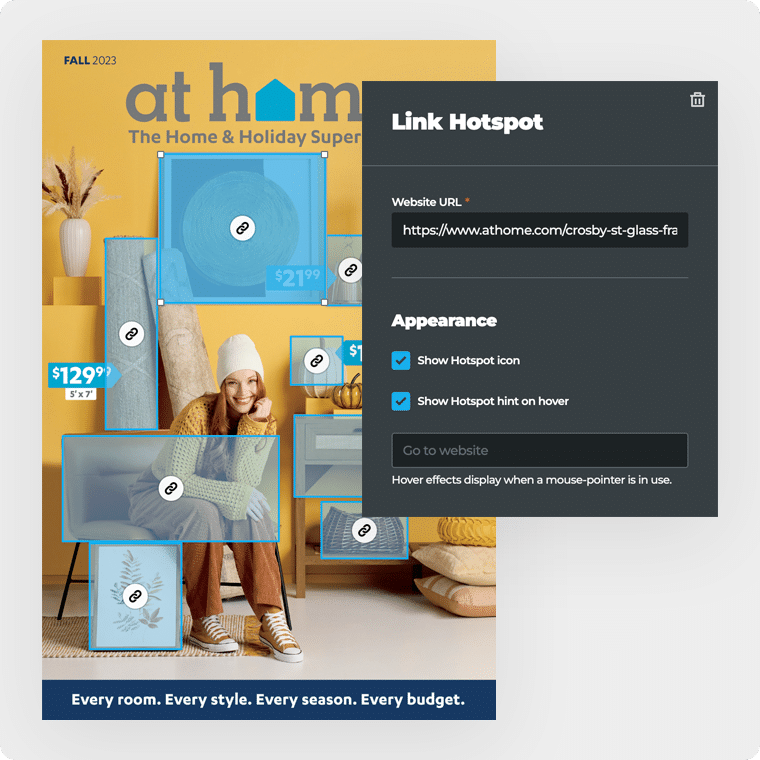 Generate traffic from your catalog to your website by adding links. Great for linking your content to products on your website, additional information, lead forms, etc.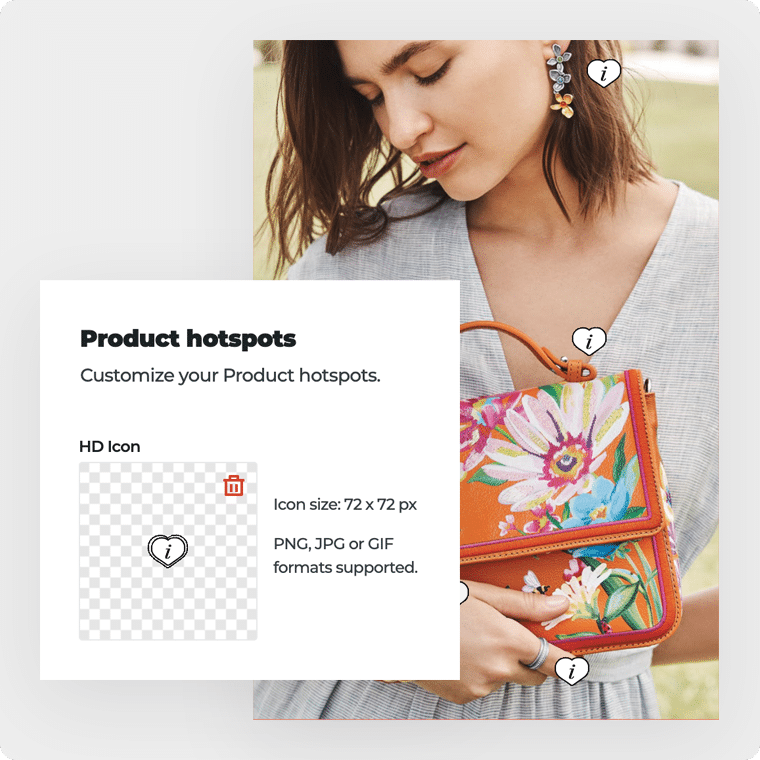 Add a custom background, logo, colors, and icons to ensure your customers easily recognize your catalogs. Use your own domain instead of view.publitas.com to capture SEO attribution, and get a free SSL certificate to offer a safe HTTPS connection for your customers.
Easily integrate with GA4 to gain valuable insights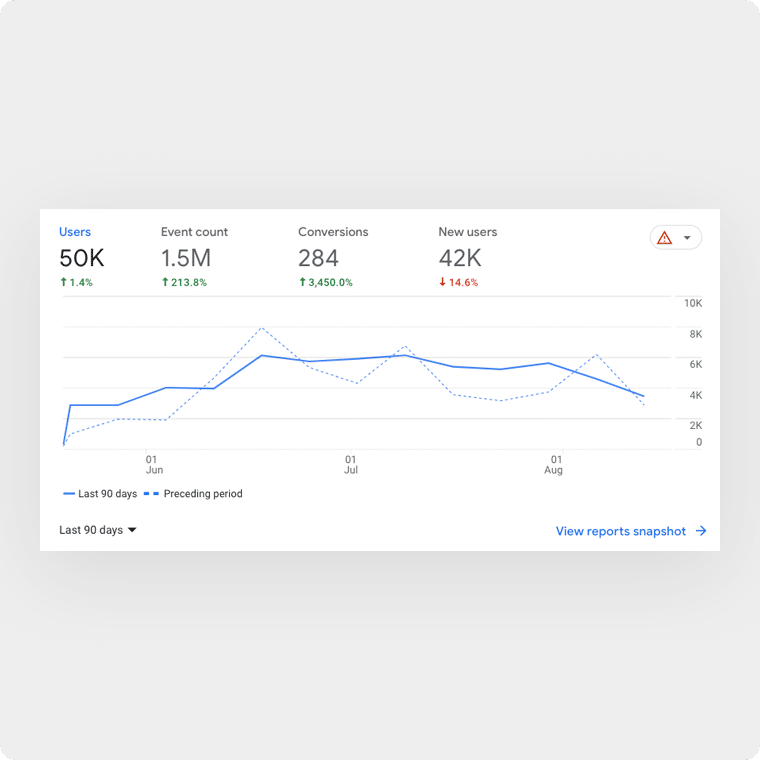 View traffic and page activity
Assess if your catalogs are growing in reach and which pages work best.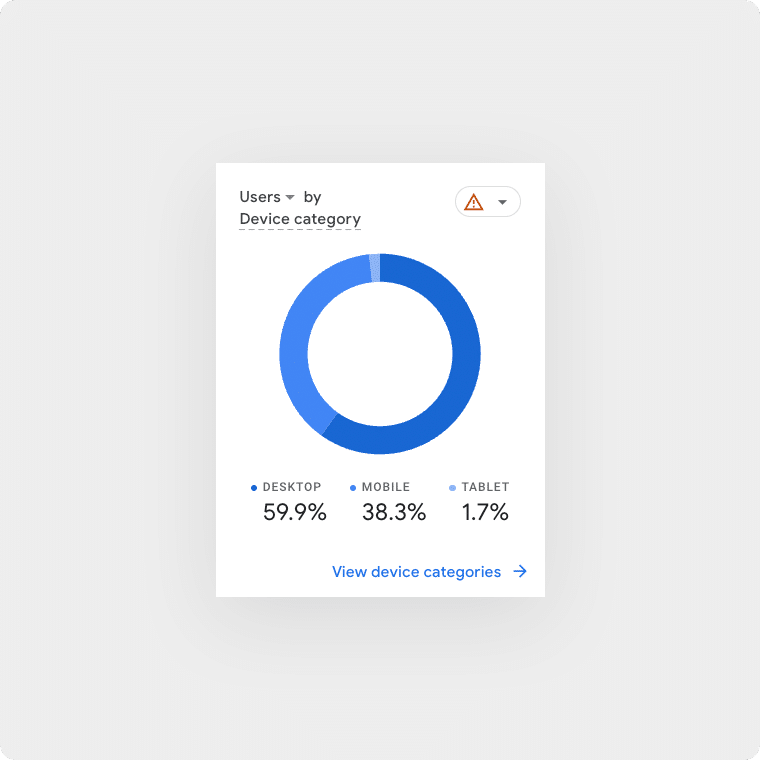 Assess device performance
See which devices your customers use to view your catalogs and optimize your layouts accordingly.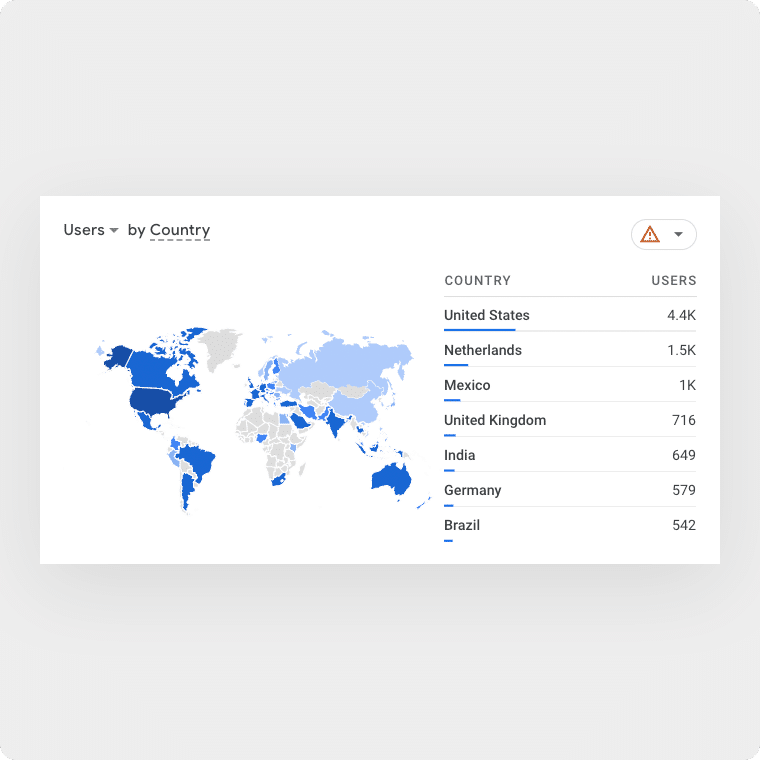 Analyze regional performance
Ensure your content is relevant by adapting it to your customers' region.
Increase reach and ensure your audience sees your catalogs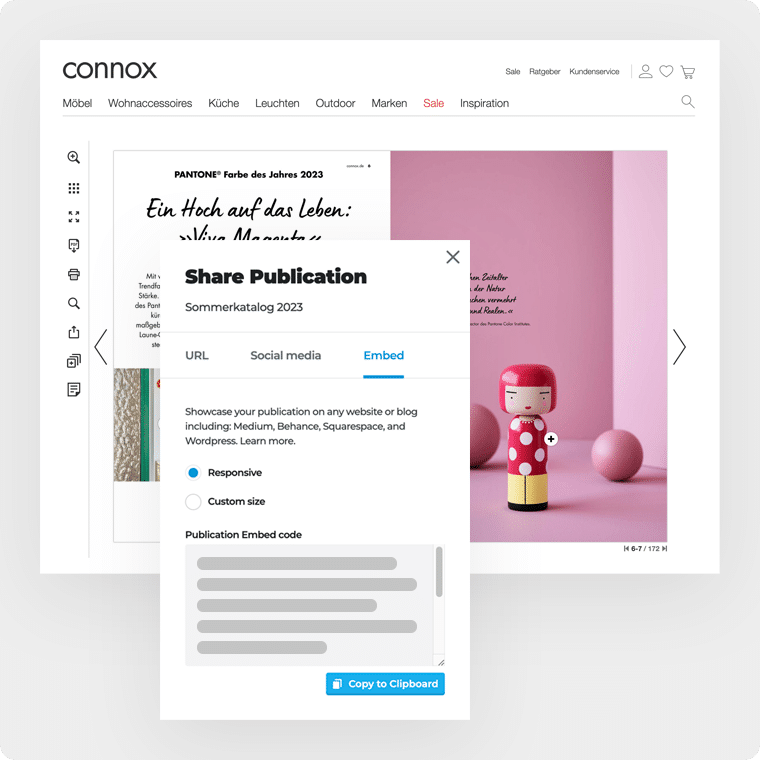 Easily show your catalog on your website as an interactive widget so customers stay on your site while browsing your catalogs.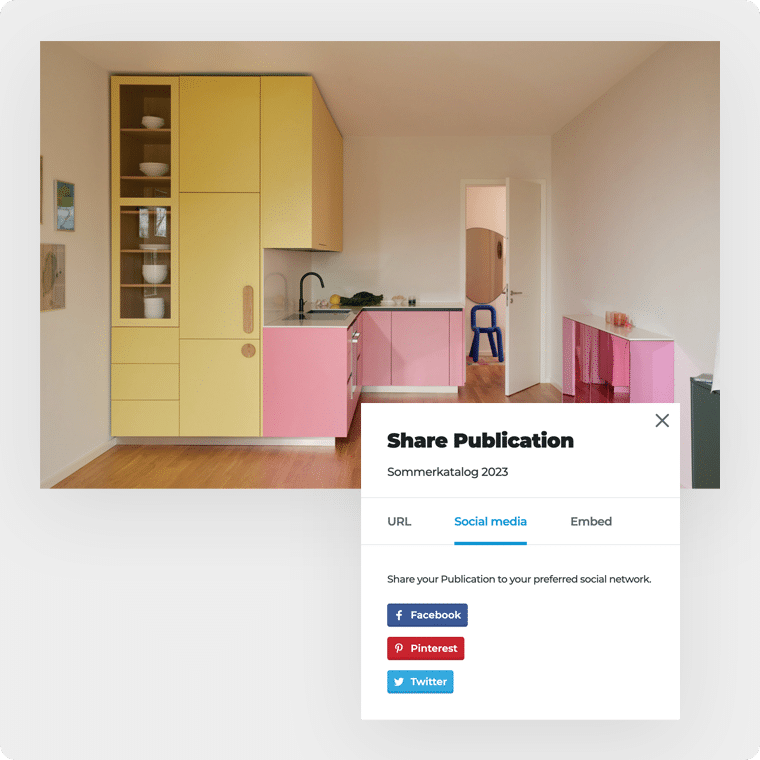 Share on social media & email
Shoppers can easily share catalogs, specific pages, or products on social media such as Facebook, Twitter, or Email.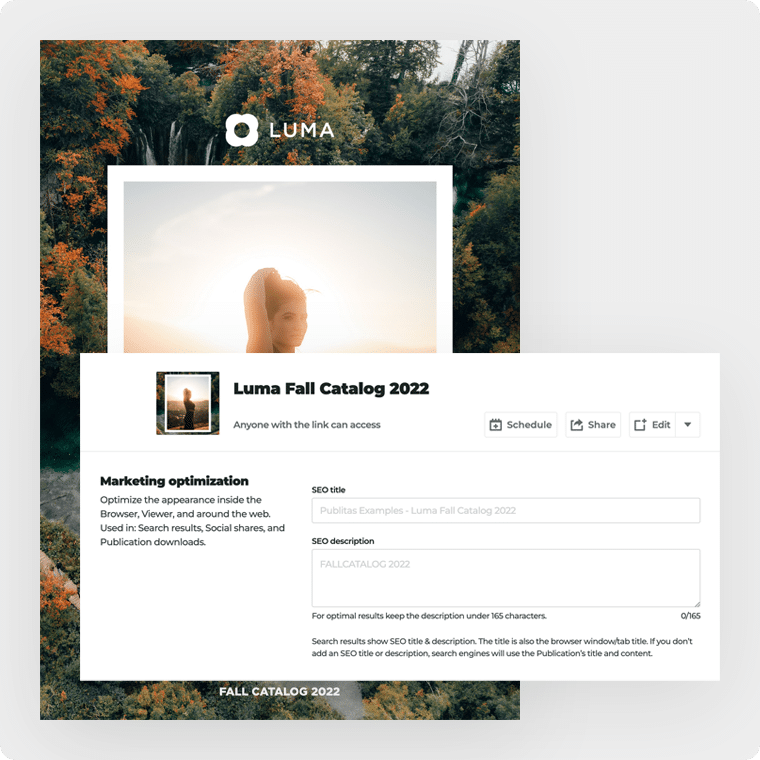 Search engine optimization (SEO)
Set your metadata and crawlable content so search engines read your digital catalogs more easily than the original PDFs.
Improve your catalog's shopping journey with product overlays (and schedule your catalogs)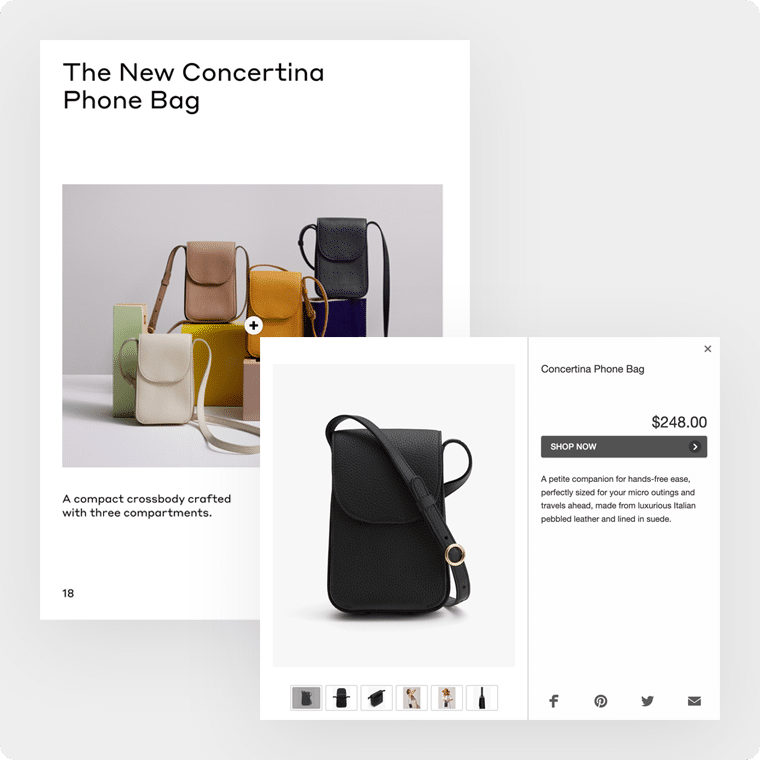 Offer a more seamless shopping experience by making the products in your catalogs open a product detail page (PDP) on click.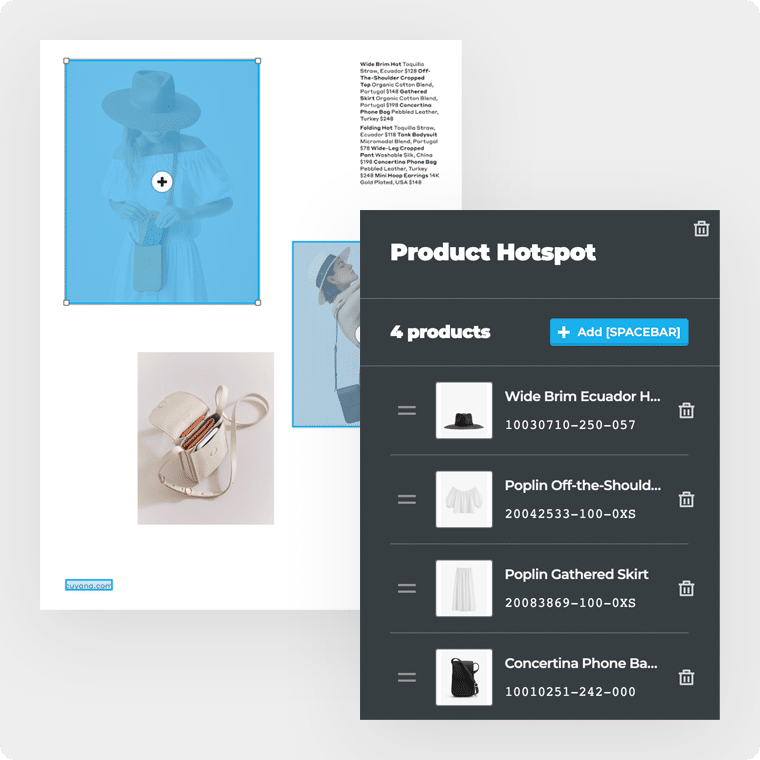 Import product data through a product feed & detect product SKUs
You can import your online store's product feed to speed up adding product details to your overlays. If you show SKUs in your catalog, we can detect those SKUs for an even faster tagging process.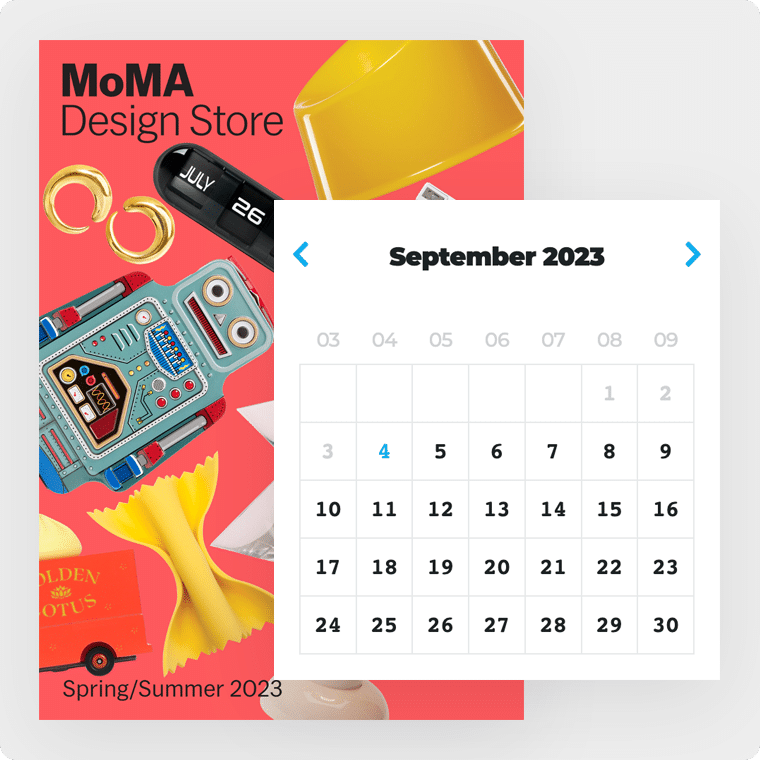 There's no need to wake up in the middle of the night to publish your digital publication. You can easily schedule when your publications will be posted and when you want them to go offline.
Experience a robust platform
Ready to create eye-catching digital publications?