Viewer Customization: We've been working hard to give you more control over the viewer in which your publications are displayed. Last month we made it possible for you to brand your publications, and with this update you can enable or disable specific features such as sharing or print. We've also released a search feature (beta) so people can search through the text in your publications.
Viewer customization
Over the past few months, we've released many new features to help you customize your digital publication viewer. To make sure you can access all these features from one place, we've added a section in Publitas called "Viewer Customization". Many of the features in this section were previously located under "Language & Branding".
The Viewer Customization section is only available in the Pro & Enterprise versions of Publitas. If you're using our Basic version, feel free to reach out to us for more info about our other two versions.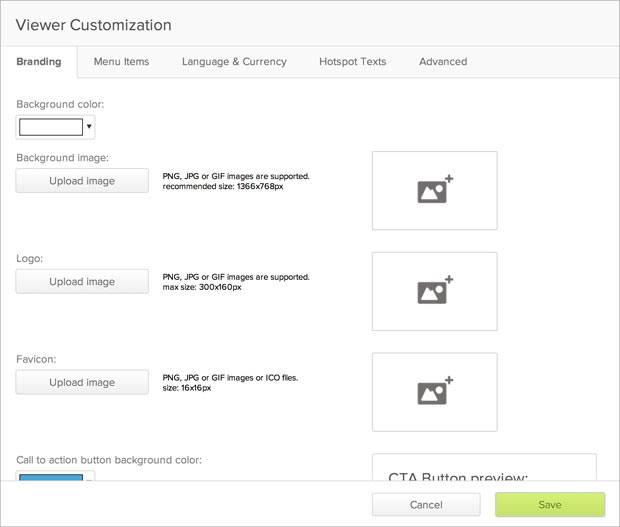 New Viewer Customization section.
We've divided this section in five tabs that should make finding and editing these settings a lot easier:
Branding: Here you'll find all the settings that change the appearance of your viewer, such as a background image and your logo.
Menu Items: Here you can disable or enable some of the buttons that are shown in the menu of the viewer.
Language & Currency: This is where you can set the language of your viewer and change the currency that's used in your product hotspots.
Hotspot Texts: Here you can set the mouseover text that's used for each hotspot type.
Advanced: This is where you'll find all advanced settings such as disabling SEO or injecting code.
Most of these should already be familiar to you, but the Menu Items section is new.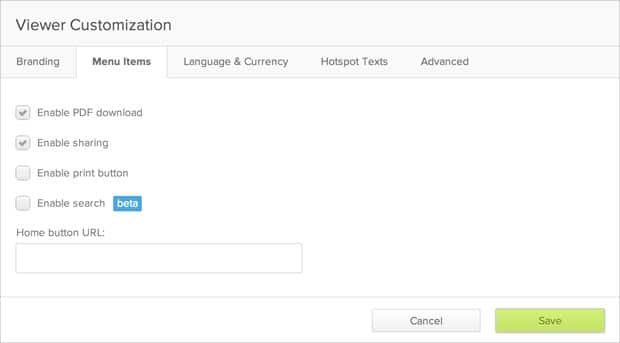 Menu Items tab in the viewer customization section of Publitas.
These settings allow you to disable or enable the following buttons (found in the menu bar of our viewer):
PDF Download
Share
Print
Search
Home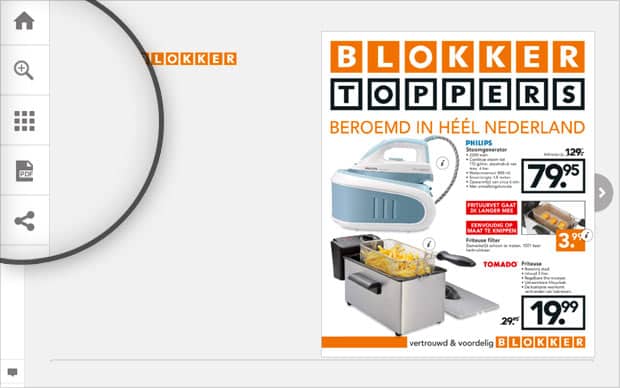 The menu bar of the catalog viewer.
Search (beta)
As you can see in Menu Items, we've also added a search function that you can choose to enable (it's disabled by default). Currently the search function only searches through the texts available in your PDF and not through the product hotspots that you've added. Please note that the search function is still in beta, which means that it might not always work as you'd expect.
Tip: For more accurate search results, please make sure the viewer language (i.e. the language setting you choose in Publitas for your digital publications) matches the language of the text in your PDF. In other words, if your PDF is French, choose the French language template in "Language & Currency".