In the past 20 months, growing online competition has made it increasingly necessary to grab attention at the top of the funnel. Discovery Marketing is, therefore, quickly becoming a staple. This is apparent from growth figures and trends such as live-stream shopping, social commerce, and influencer marketing.
But what will happen in 2022? Will Discovery Marketing — through which online shoppers discover new products — remain relevant? Will eCommerce continue to grow? And what discovery marketing trends can brands leverage to stay ahead of competitors?
Discovery marketing: Will this trend for eCommerce product discovery continue in 2022?
According to McKinsey, consumers will continue the digital shopping habits they have adopted in recent years. Year over year, eCommerce is expected to grow by about 30%.
The main reason for shoppers to visit a physical store is to "discover what their options are." (Publicis Sapient's Guide to Next) But only 56% of consumers are satisfied with "getting ideas online or getting product inspiration." This suggests there is much room for improving how shoppers discover products online.
In addition, it has become more complex and more expensive for retailers to publish their paper catalogs due to the ongoing worldwide paper shortage. In other words, the offline channels are under extra pressure.
Product discovery marketing strategies continue to be a massive opportunity for brands and retailers to compete and deliver the best brand experience.
The reason behind Why Brands Need Discovery Marketing
Let shoppers discover your products
How have shoppers found products they want to buy? Or should we ask ourselves: how do products find a customer?
From fashion to everyday shopping and from furniture to toys — online shoppers love to discover products and get inspired.
Rather than 'search and find' (the standard shopping experience on many eCommerce sites), retailers can surprise shoppers with something new that they aren't immediately looking for.
There are countless channels and touchpoints for consumers to get product ideas online and be inspired to make a purchase.
Here are three main trends from which we can expect even more growth in 2022:
Live-stream shopping
Started by Amazon in July 2020, among others, brands can broadcast live shopping episodes.
The TellSell-esque feel of a live show allows shoppers to buy directly from the video. In other words, a seamless shopping experience with shorter consideration times, greater customer engagement, and higher sales.
The live stream market is expected to reach $11 billion by the end of this year and $25 billion by 2023 (Coresight Research).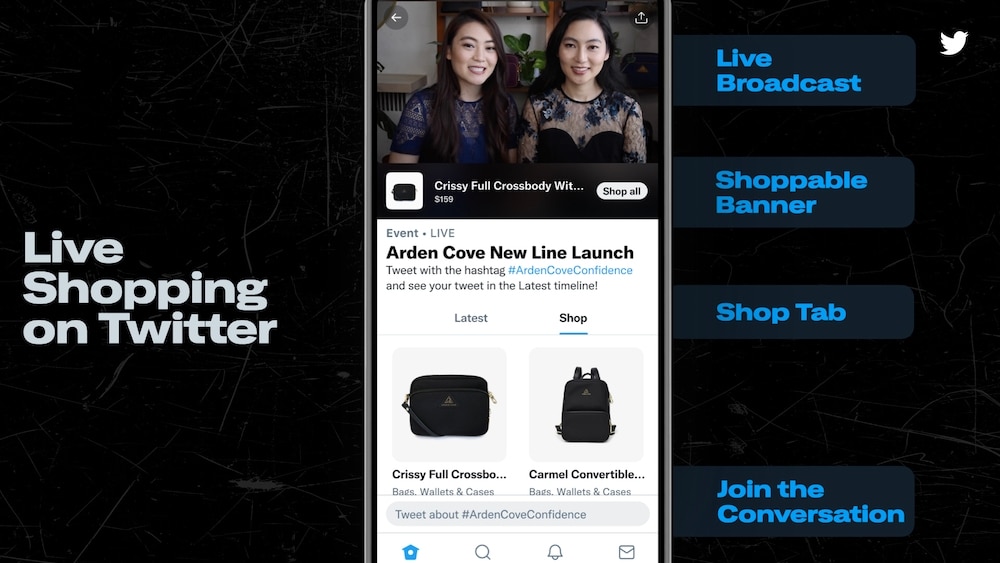 Live shopping on Twitter.
Social commerce
Statista predicts that the revenue generated by social commerce will reach $3.37 trillion by 2028, with a compound annual growth rate of 28.4%.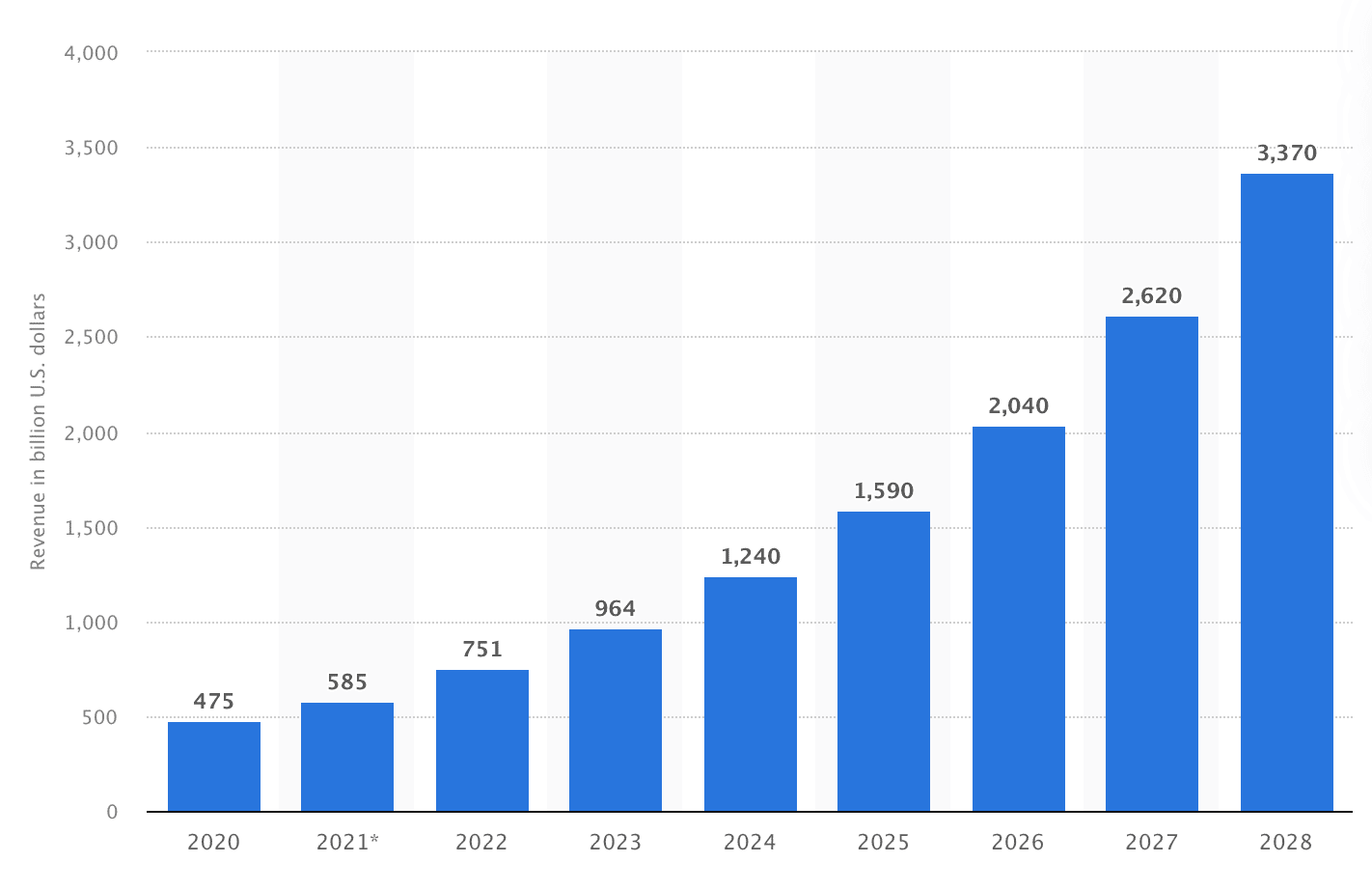 Social commerce revenue in billions (USD)
Brands and retailers can post their stores on Facebook or Instagram, and Pinterest allows content to be tagged using tags. TikTok creators can add a shopping tag to their profile. In other words, shoppers can buy the content shared on social channels with one click.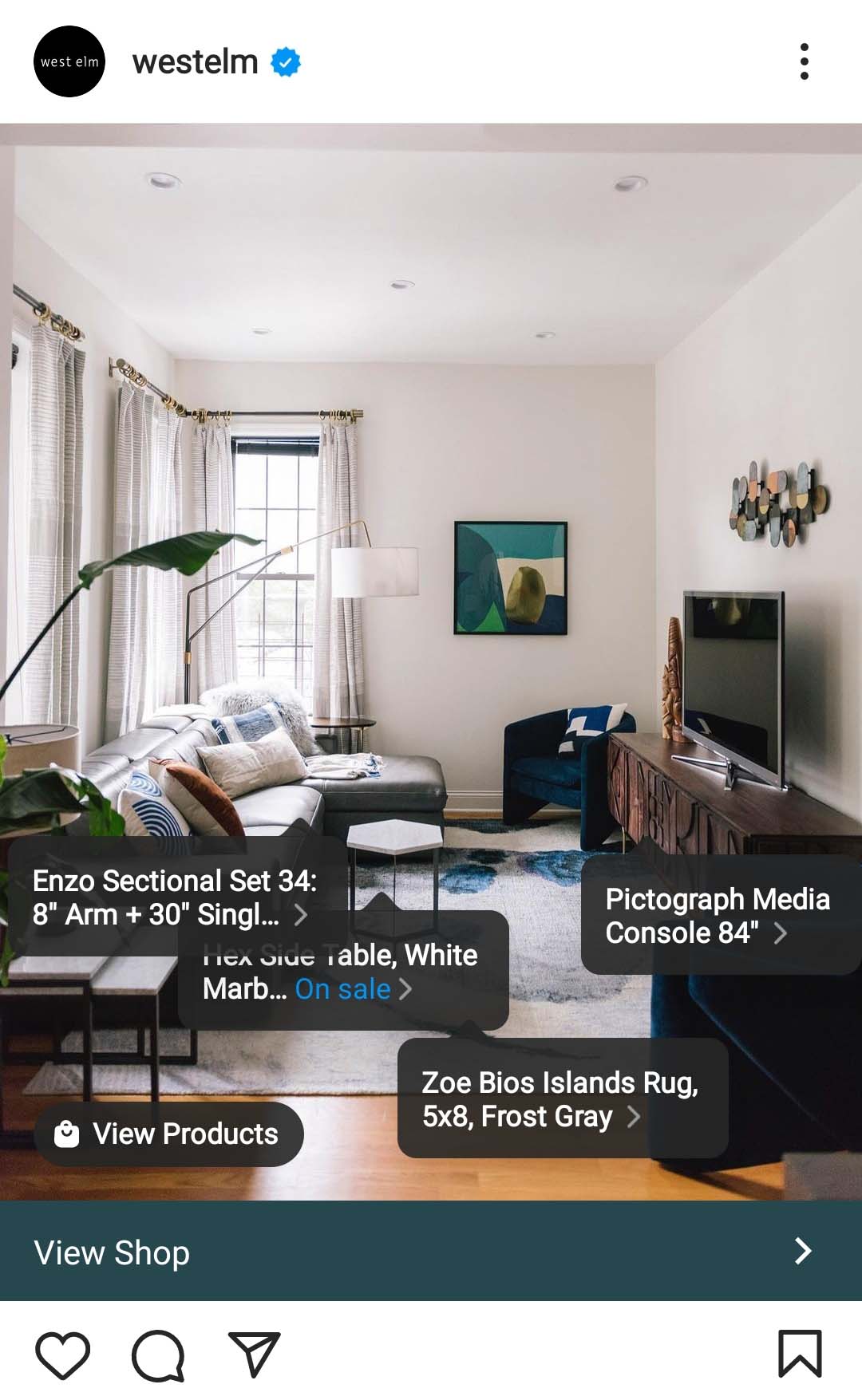 Shoppers can scroll through their social feed with shoppable product tags.
Influencer marketing
Influencer marketing can be applied to almost any niche. It has proven to be particularly effective in the athleisure market, and its importance is expected to grow further this year.
For example, Gymshark took advantage of influencer marketing to become a $500 million company.
The power of influencer marketing comes from the high level of trust an influencer can build with their followers and recommend products based on mutual interests and beliefs.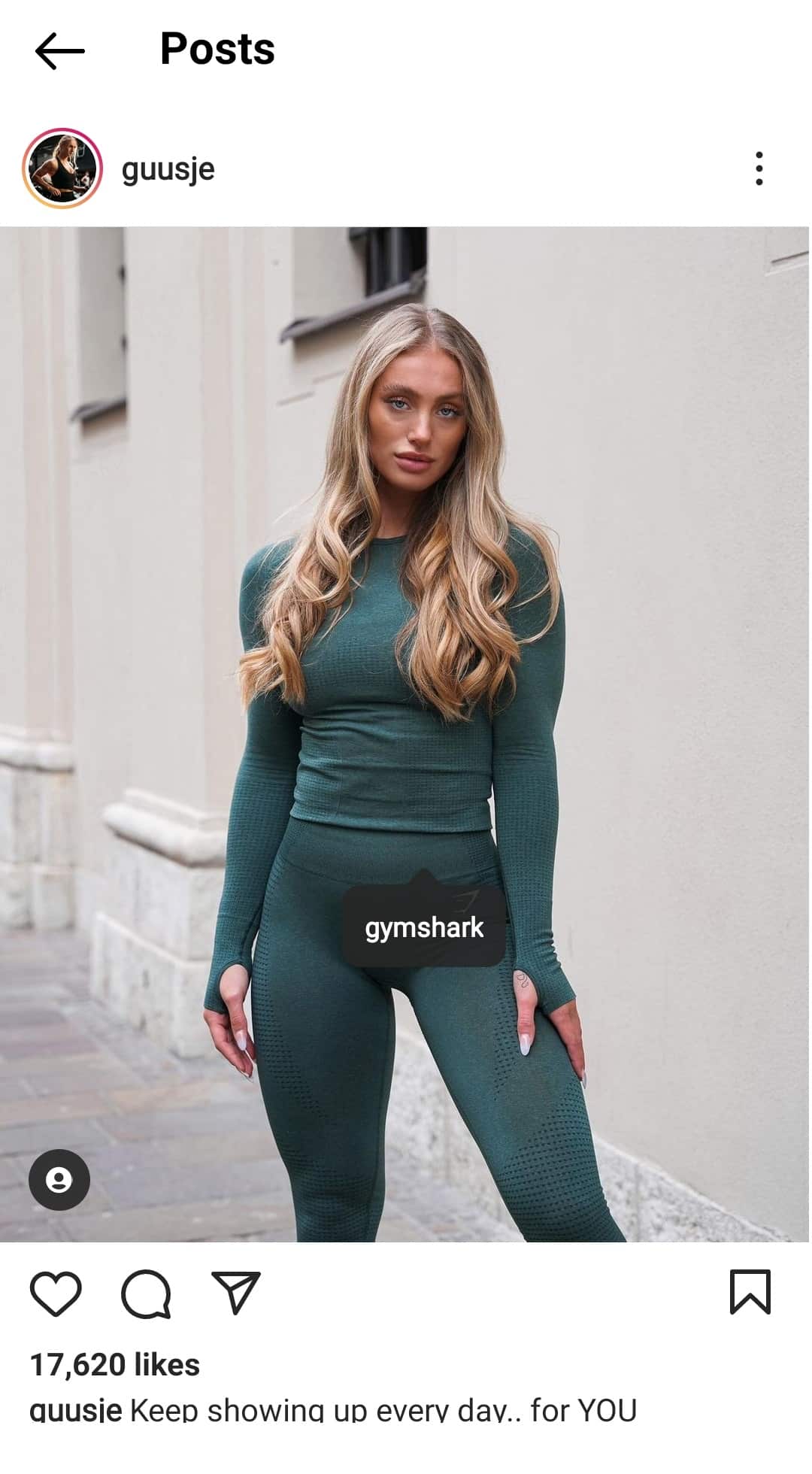 Gymshark influencer marketing.
What makes a good discovery marketing experience?
An Omnichannel approach fits well with the trend to make product discovery easy for shoppers. More and more brands offer shoppable content through various channels such as social and their website.
We've written about good discovery experiences before, using content in the online store to provide an experience to browsing shoppers.
The three main points are:
Deliver an easy-to-consume narrative;
Combine different types of media in one experience;
Allow shoppers to buy directly from the content;
We see discovery marketing as an evolution of content, an alternative way to shop online aimed at people who are "just looking around."
You could say that Discovery Marketing is the evolution of content marketing.
Leading brands integrate content into the customer's shopping experience as a seamless experience rather than as a separate "online billboard."
From an online store's home page to their social feed, shoppers seek a seamless experience when browsing content. This way, the content curated by the brand can inspire or help the customer discover, while a purchase is just one click away.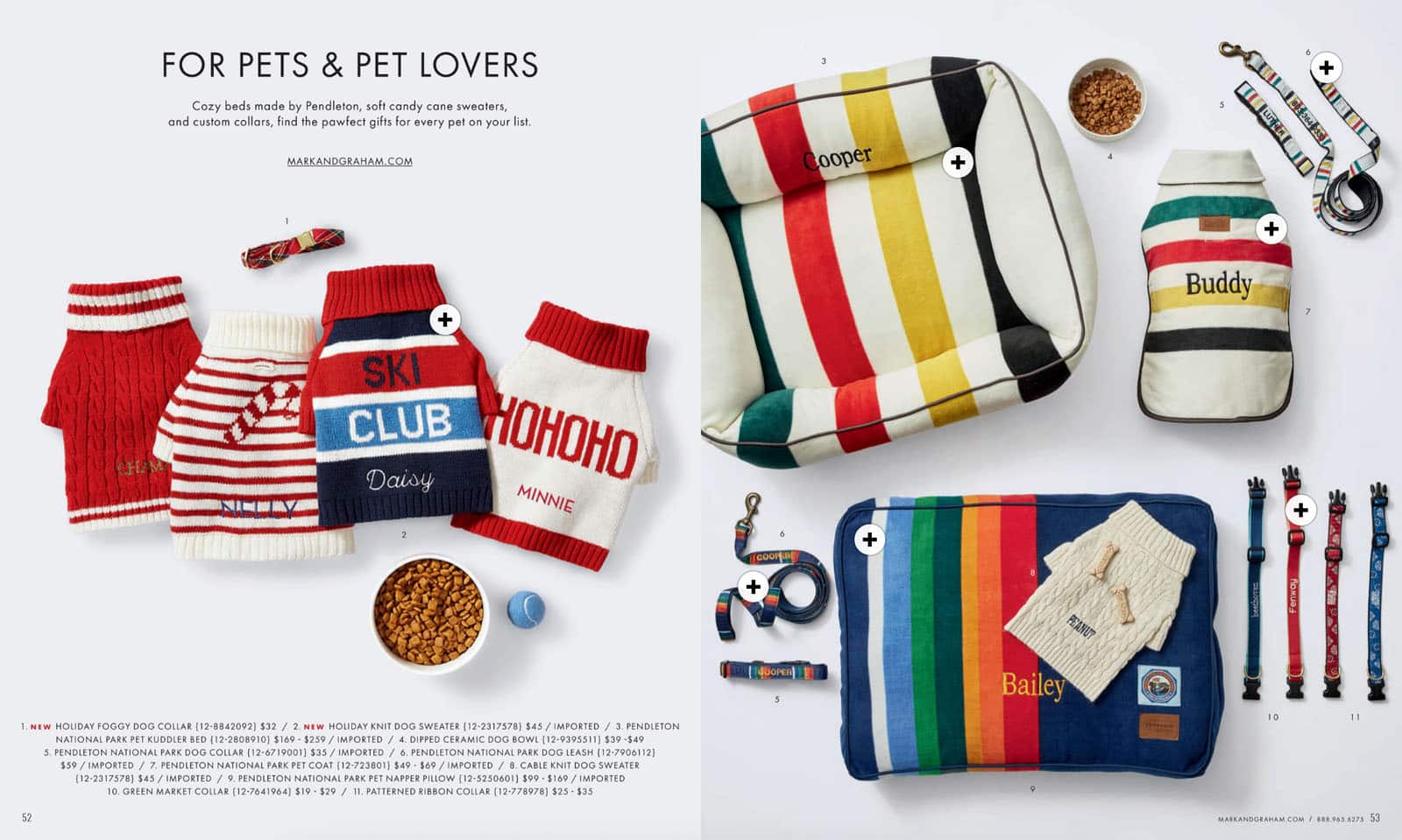 Mark & Graham's online catalog offers shoppers a curated collection of gifts for different tastes and interests, making gift buying easy and hassle-free.
Discovery marketing even more relevant in 2022
Discovery marketing turns the "traditional" eCommerce model on its head. Instead of online shoppers searching for products, the products find them.
Discovery marketing is perfect for shoppers who are not yet thinking about purchasing an article or who need inspiration. Shoppers are guided by shoppable content, influencer posts, or curated product collections to discover new products TOFU — which an online store alone often has trouble with.
This is why discovery marketing is an essential part of a successful marketing strategy in 2022 and beyond. And if done well, brands can achieve more views, followers, shares, and ultimately higher conversion.

A discovery experience closes the gap between content & eCommerce store.
For shoppable online catalogs, contact us, or sign up for our free 14-day trial here.