Businesses are facing significant challenges. Increasing demand, low spending power, health concerns, and a competitive market means that marketers have to be both extremely accurate and extremely fast when it comes to making decisions. It's important to run the right sales promotions at the right time, using the most cost-effective channels.
Online product catalogs tick all of the boxes. An online or digital catalog is a digital version of a printed catalog or flyer viewable on electronic devices like smartphones. They include far more detailed information about products through clickable links and hotspots, as well as a host of engaging, interactive features like search functions, filters, recipes, videos, and datasheets.
Online catalogs come with a host of benefits, including:
Shorter sales funnels
An online product catalog cuts down the steps between seeing a product you like and making a purchase.
When you receive a print catalog or flyer in the mail, you'll probably file it away to look at later. You might see a promotion that catches your attention, and spend a few minutes Googling to see if you can find it online.
You might make a mental note to look for the product when you get to the grocery store again. And you might forget about it entirely. This creates several opportunities to lose interest or buy from a competitor.
Online catalogs cut out these steps by allowing shoppers to add an item directly to their cart, create a shopping list, or visit the correct product page to make a purchase.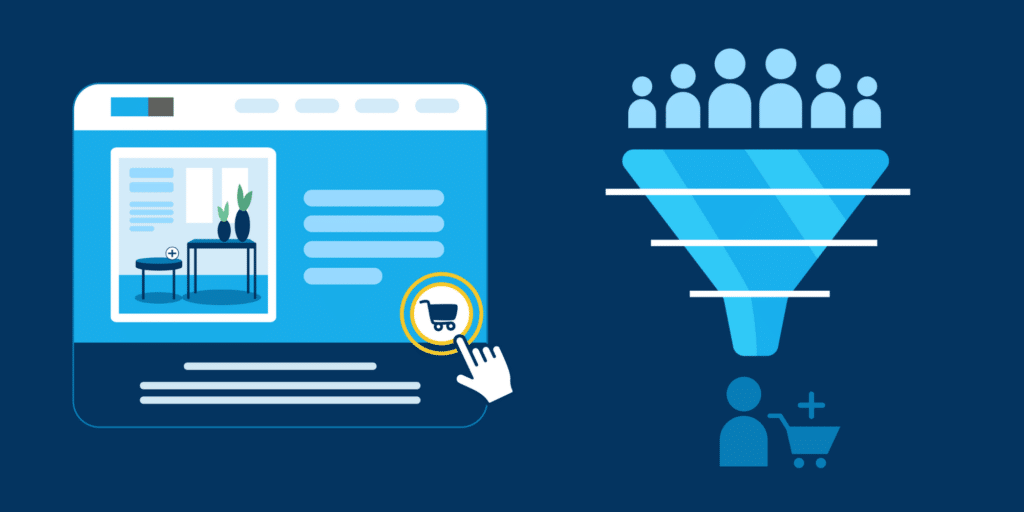 Cheaper and easier to produce
It's easy to create a digital catalog from scratch with the right tools, but many retailers simply convert their existing print catalog to digital to make shopping easier and more convenient for their customers. These catalogs can be modified and updated within minutes, ensuring that information is always up to date throughout the entire season.
Access to more and more data
Online product catalogs provide invaluable information about the customer's journey by providing a direct path to purchase from the marketing content to the cart. It makes it far easier for marketers to determine which content or promotion is the most effective in driving sales and which products have the most immediate appeal. These insights make it far easier to test and refine future campaigns and make confident commercial decisions.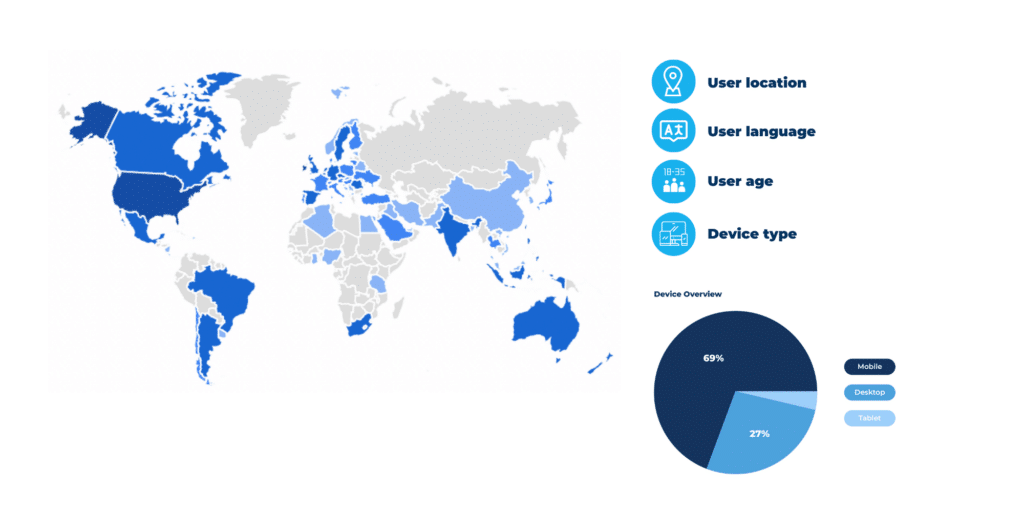 How to Make an Online Product Catalog that Really Sells (With Examples)
Online product catalogs are a great new medium to explore. Here's how to build an online catalog that converts really well:
1. Use Storytelling
Use storytelling to convey the benefits of your products and help shoppers make informed buying decisions. iLL did this so well in their Brandbook 2023. They not only explain what their brand means to them personally but also share their journey, vision, and goals with the readers, creating a sense of community and real emotional connection.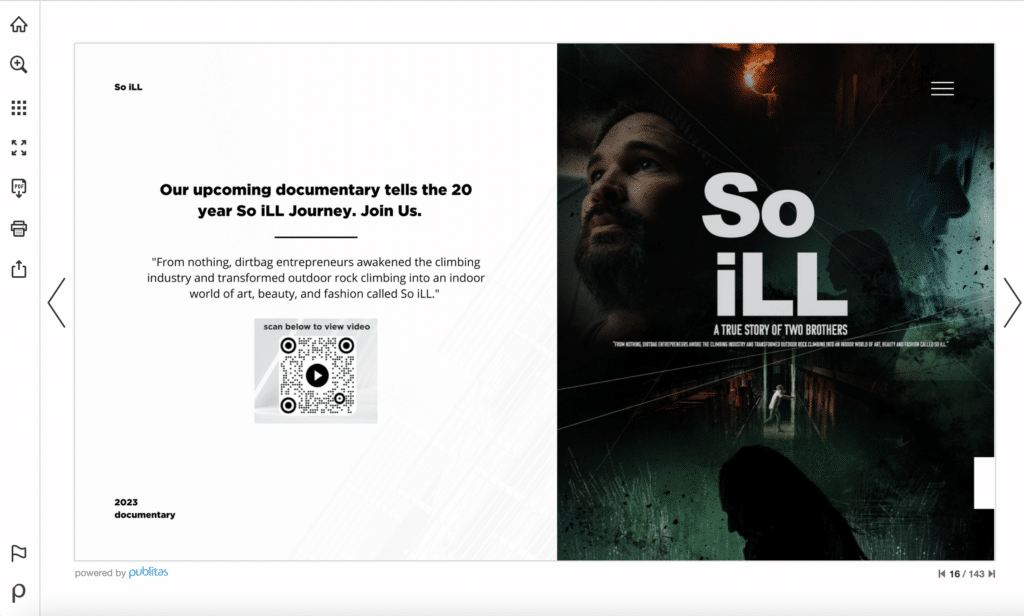 2. Use Personalization and Customization
Customize your digital catalog to cater to different demographics, languages, cultures, or events wherever possible. We've discussed the benefits of personalization before, and the rewards speak for themselves. You can create a special holiday catalog, such as Thanksgiving or Father's Day, or simply adjust your catalog to match the season as Butlers' does every quarter.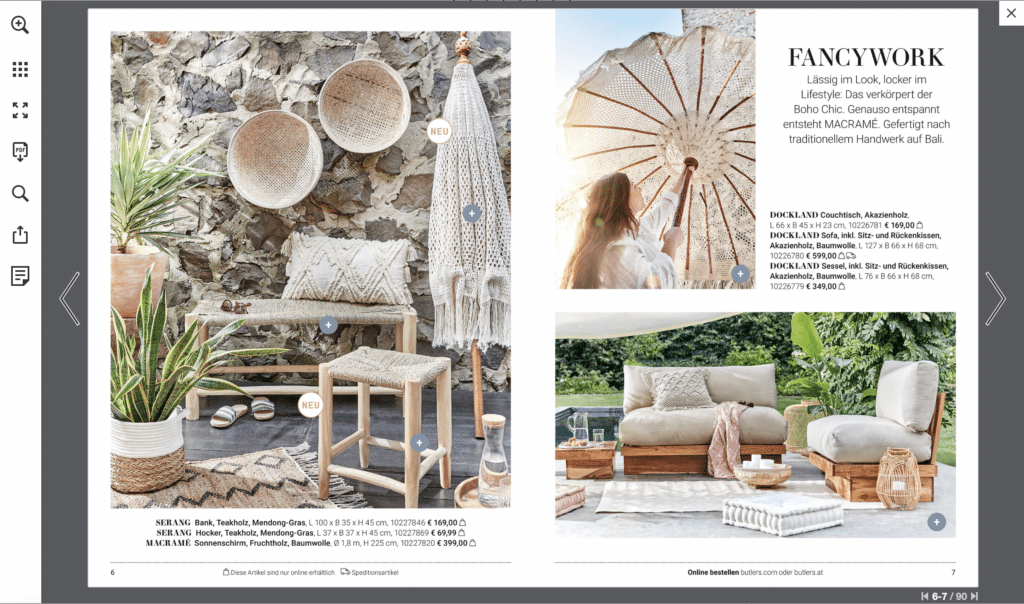 3. It's All About the Image!
Use high-quality and compelling images to enhance product appeal and create an emotional connection with customers. Billabong's summer catalog uses high-quality visuals to reinforce their brand's association with the ocean, the beach, and adventure. Each page seamlessly adds to the story and compels you to keep reading!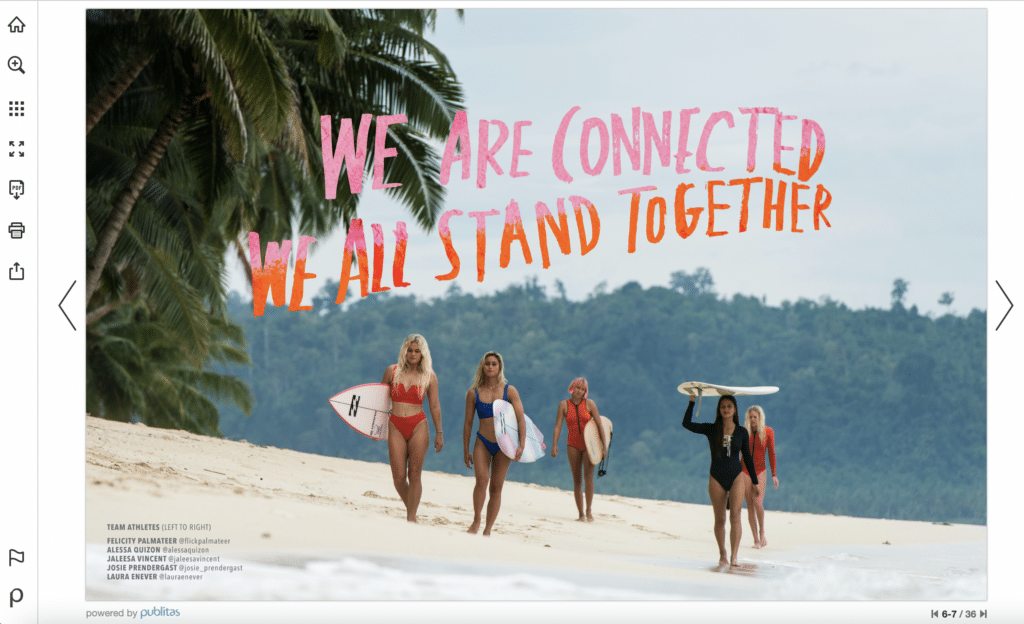 Optimizing grid layouts
Another valuable tip is to ensure you don't overcrowd your product pages. Through testing, it has been proven that you can improve your CTR by up to 30% by creating a cleaner grid view where each product has enough space to catch the customer's attention.
The below images showcase two grid layout examples. The left (Grid Layout 1) is cluttered with products, whereas the image on the right (Grid Layout 2) showcases clean lines and colors that highlight each product individually.
You might have guessed it already, but Grid Layout 2 achieved an up to 30% increase in CTR compared to the busier product layout in Grid 1 on a white background.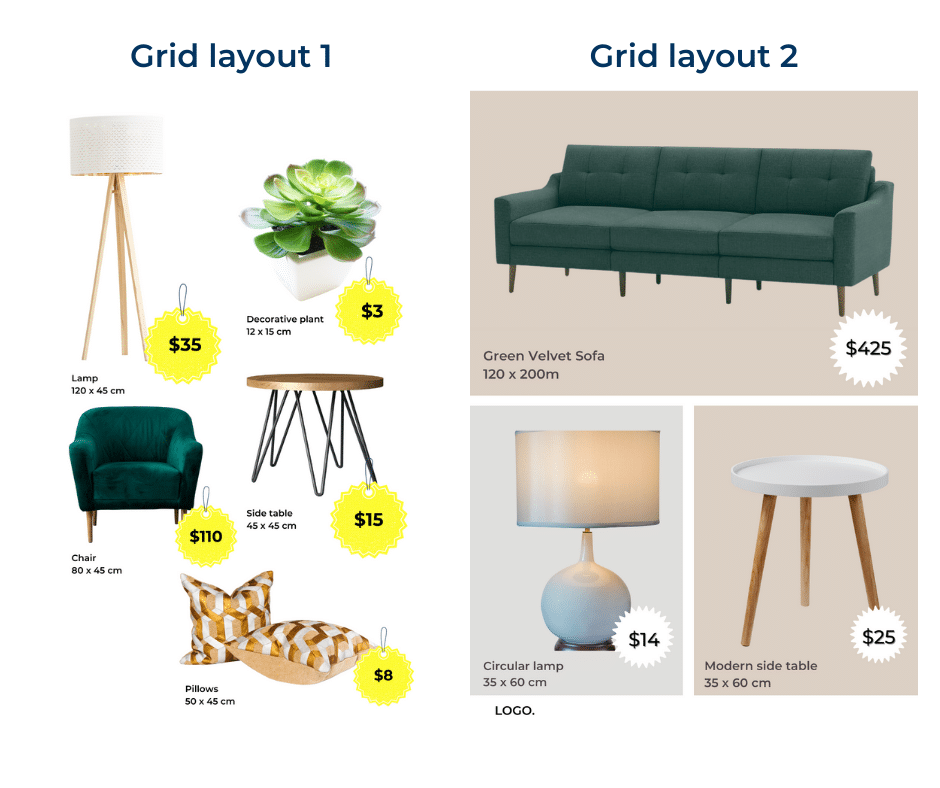 Start creating today!
Of course, if you want to start testing these tips and tricks and create a high-converting online product catalog, you must have the right tools for the job. And that means choosing the right software. Try Publitas for free today to find out how online catalogs can transform your business for the better!