Product Catalogs: In this guest post, Marcelo Cutini looks at how the product catalog has evolved over the years and where it's headed. Keep on reading if you want to learn more about transitioning from your print catalog into a modern online experience.
(You can find the original Spanish post here)
—
En este post de invitado, Marcelo Cutini analiza cómo ha evolucionado el catálogo de productos a lo largo de los últimos años y hacia dónde se dirige. Sigue leyendo para más información sobre como hacer la transición de su catálogo impreso a una experiencia digital moderna.
(Aquí puedes encontrar el post original en castellano)
—
Ever since Aldus Manutius created the first catalog to showcase the works of his Aldine Press (1494) back in 1498 or so, these types of publications are desired by companies to reach out to their potential buyers.
The retail world uses them every week or month to showcase different product categories: electronic items, mass-market products, fashion, homeware, etc.
The evolution of the catalog
In its five-hundred-plus years of history, the product catalog has passed through various stages and milestones that have forced it to change. For example, printing methods, the advent of color, types of paper, different formats, varied forms of distribution channels, the number of pages, and even how products are displayed—all have led to varying groupings according to the type of marketing targets that people pursue.
Brochure vs. catalog
The brochure was invented two hundred and fifty years later than the original catalog, back in 1748, and consists of fewer pages with lots of images and product descriptions. The catalog, originally, refers more to a complete list of products or items available for sale.
Inserts
Inserts stem from a type of advertising enclosed within another medium such as a newspaper or a magazine. For example, many printed newspapers on the weekend would include an advertiser's product portfolio as an insert on another type of paper or in color (in the days of the black and white newspaper).
Lookbook vs. fashion catalog
These are not synonyms or different ways of naming the same marketing material. For example, while a fashion catalog includes a series of items with descriptions and prices, a lookbook sells style and inspiration through large photos and backgrounds.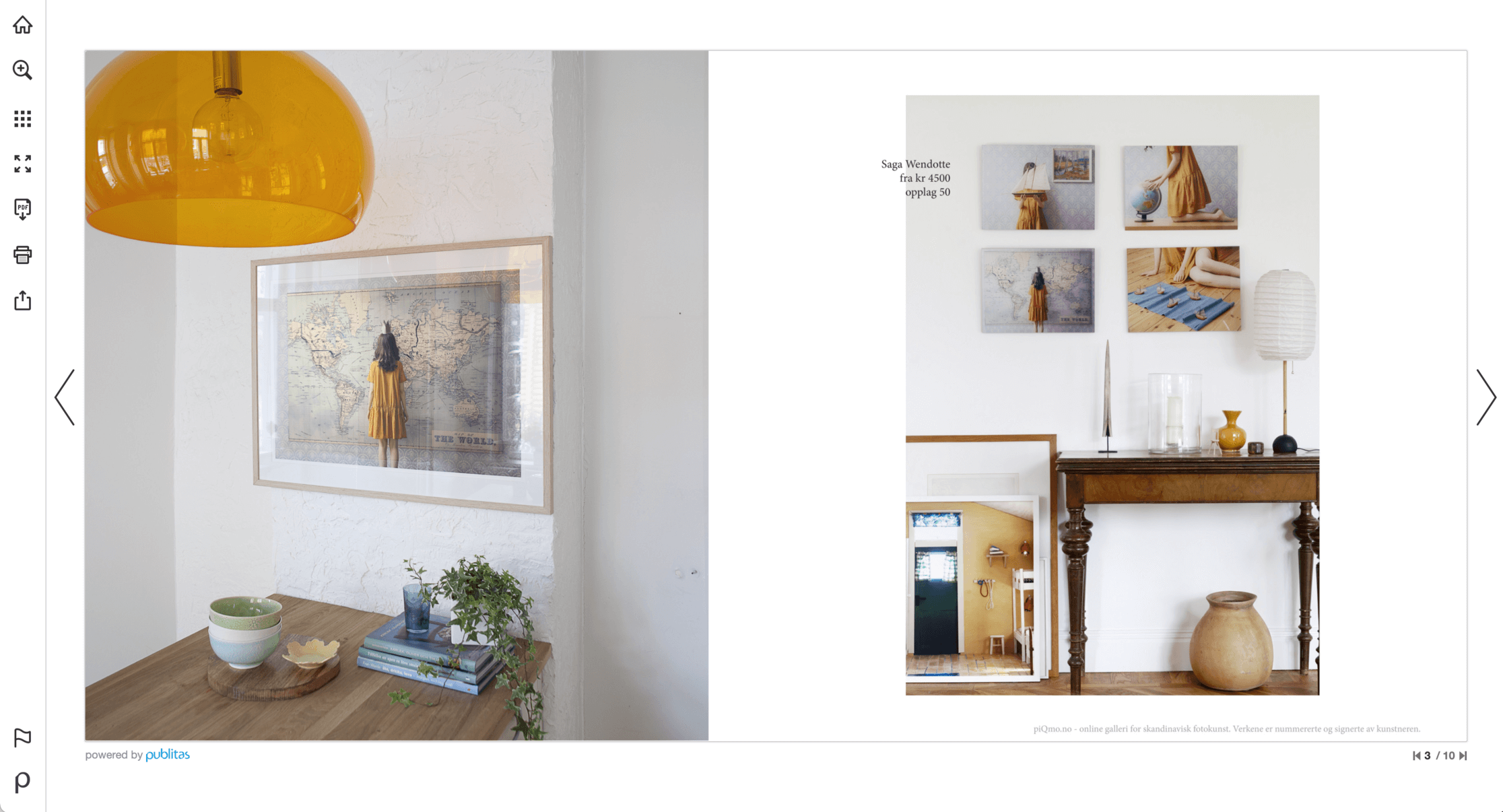 The historic IKEA catalog is now digital
There's no question that the IKEA catalog is an icon. So much so that you can visit an online museum with its publications.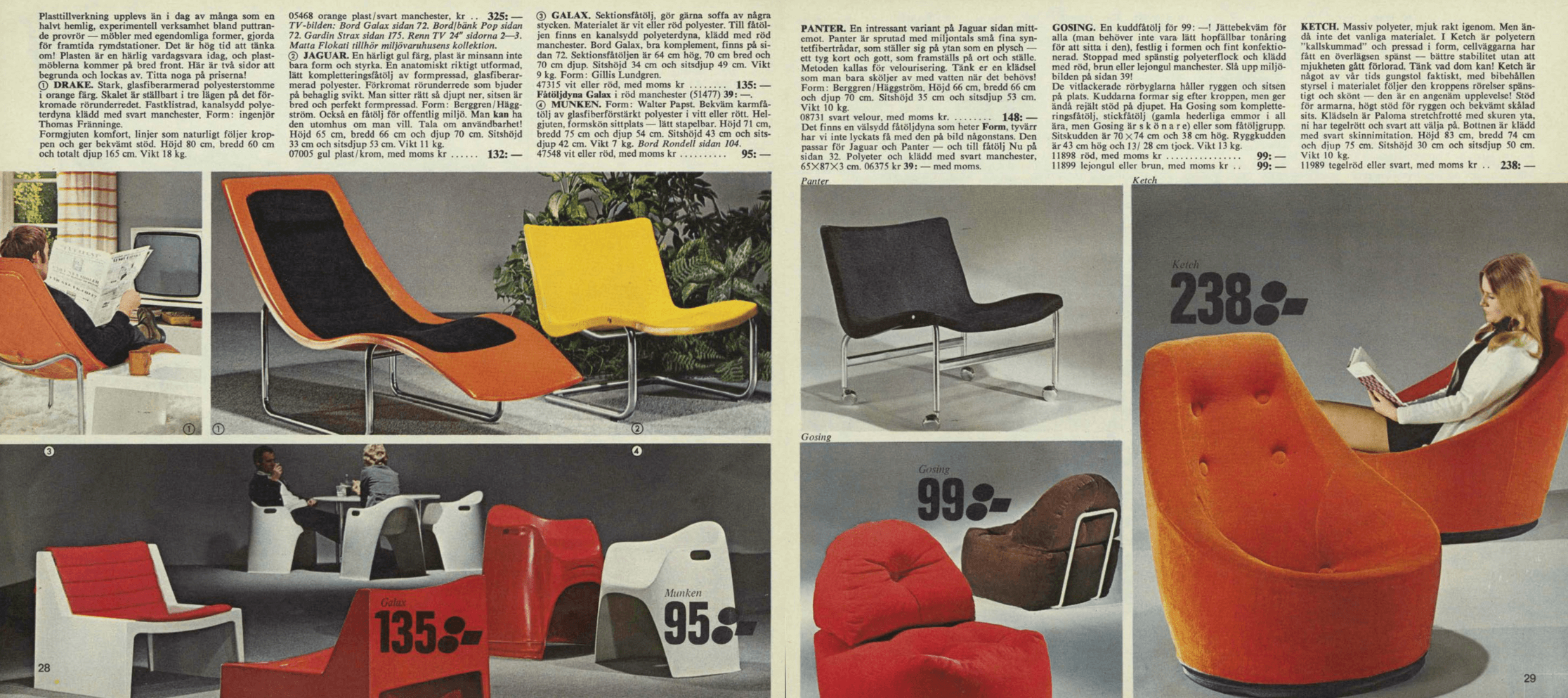 The IKEA catalog has been published since 1951, and in 2007 was released in twenty-seven languages in thirty-five countries. At the time, the catalog took up 70% of the company's annual marketing budget. Nowadays, most are published in digital format.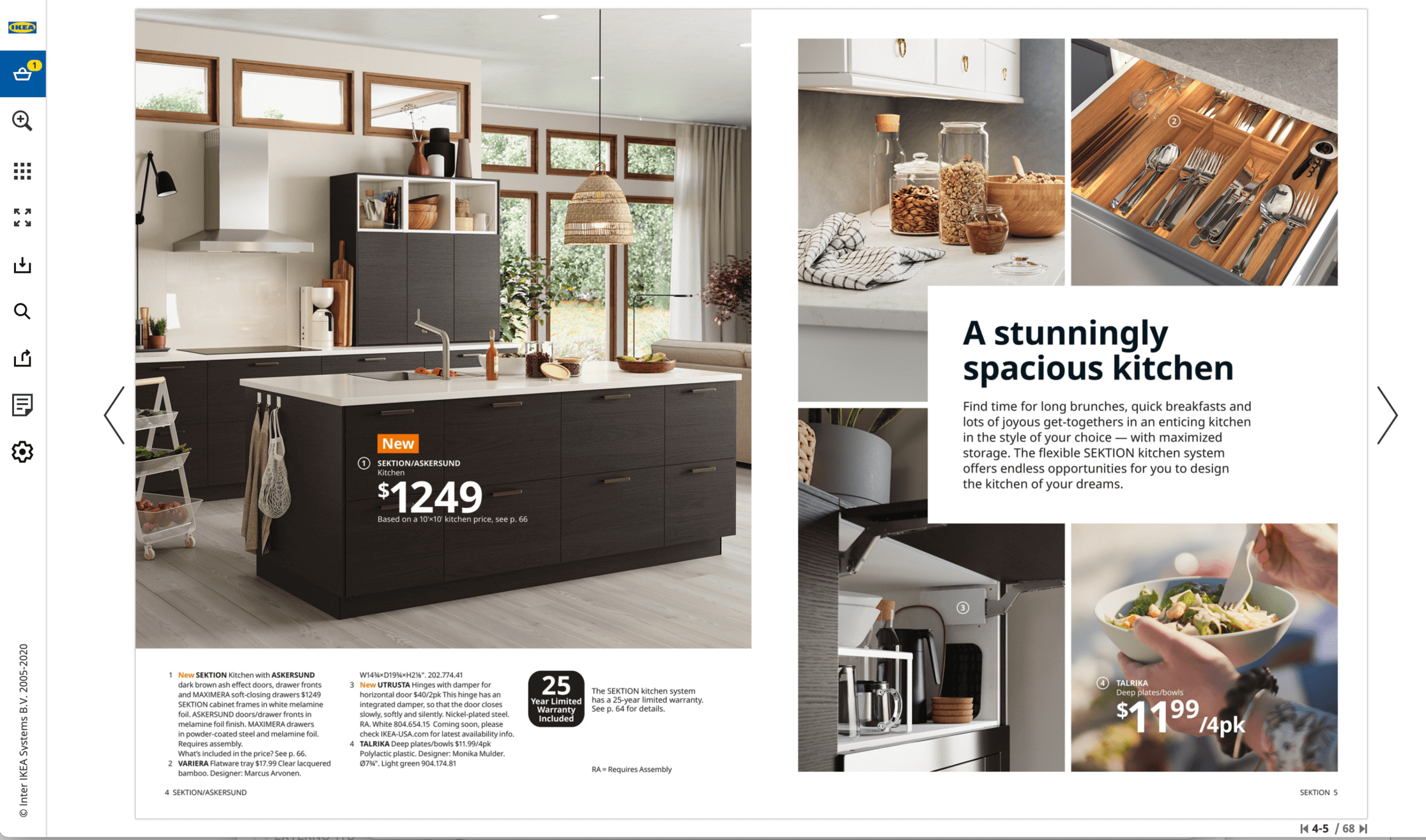 Changes due to the pandemic
Shopping habits have experienced significant changes during the pandemic. Some of them will continue and grow. The growth of e-commerce operations has had an impact on every economy in the world. In Australia, electronic commerce accounted for 5.6% of the market in 2018, but in 2020 it reached 9.4%, which is expected to grow again in 2021. The same trend is seen in Canada, China, the United Kingdom, and the United States. In Latin America, e-commerce is expected to make up 31% of the market by 2024.
Say goodbye to the printed catalog and hello to the digital catalog
The printed catalog is losing ground every day compared to the online catalog, but there's still a long way to go. It's not about creating a replica of the printed catalog and uploading it to a website, so we need to understand the meaning of the paradigm shift ahead of us.
Marketing teams behind catalogs need to understand new consumer behaviors and how these have an impact on the creation of product catalogs. How do buyers use a digital catalog today? How do they browse it? Which products do they look at, and which ones do they buy? Web analytics, together with digital catalogs, will give us the clues to understand consumer behavior.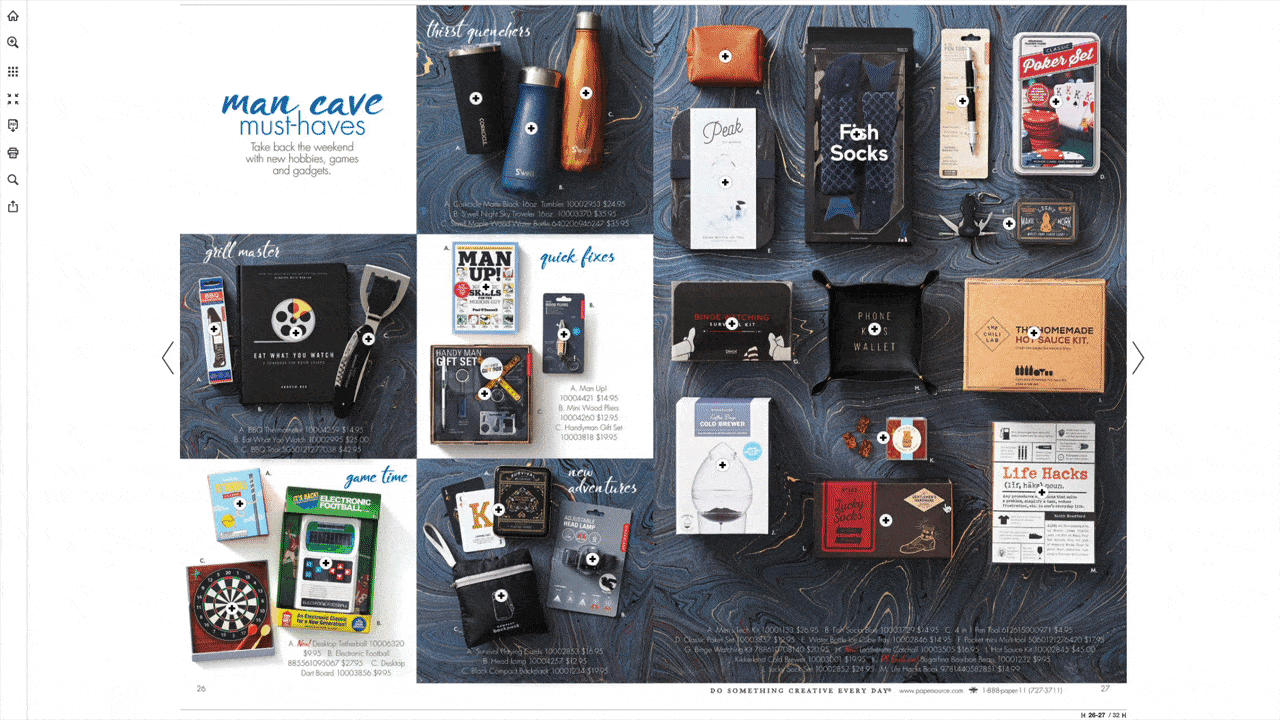 Anything that can be measured can be improved
Ever since we began to measure times in athletics, brands have continued to improve. Anything that can be measured can be improved. Product catalogs are measured through tools such as Google Analytics (GA), Google Tag Manager (GTM), etc., which give an insight into consumer behaviour.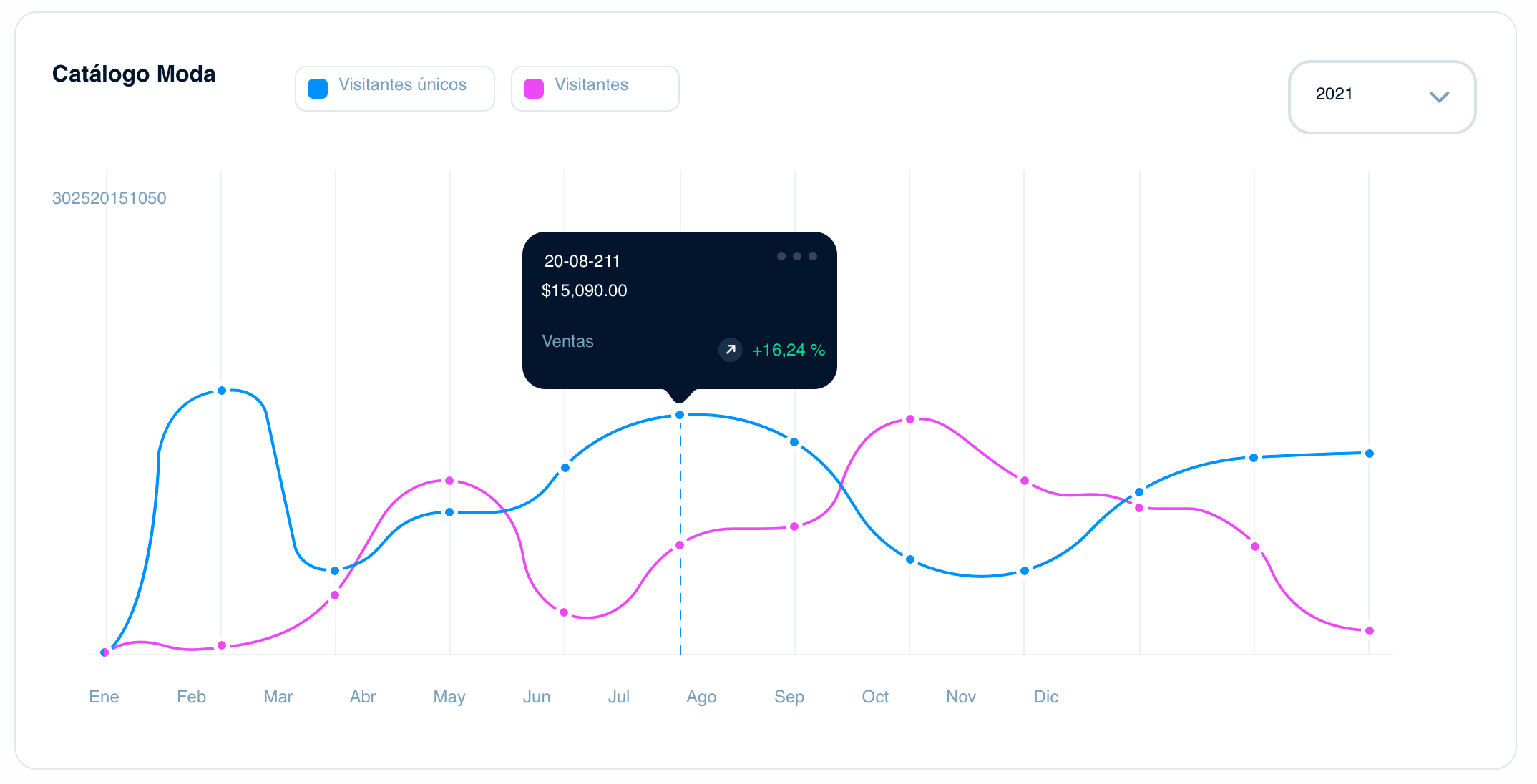 Statistics can tell us the most viewed pages of a catalog, the number of people who browse it, how many reach the last page, or which products arouse the most interest. Reports also tell us the gender of visitors, whether they're browsing from a computer or a mobile phone, and from which city they're visiting. We can also measure conversions between people who visit one page and people who click through to a particular product.
Integration with e-commerce
The ultimate dream of 360-degree marketing is the total integration between digital catalogs and e-commerce sites. The beginning might be a Google Ads campaign or a mailing list that links to the catalog and ends with purchasing the online product delivered to the customer by last-mile apps. Some retailers are already successfully using these tools.
The customer can browse the digital catalog, select a product there and add it to the shopping cart while still viewing others without leaving the online catalog. Then they can complete the purchase on the site without any problems.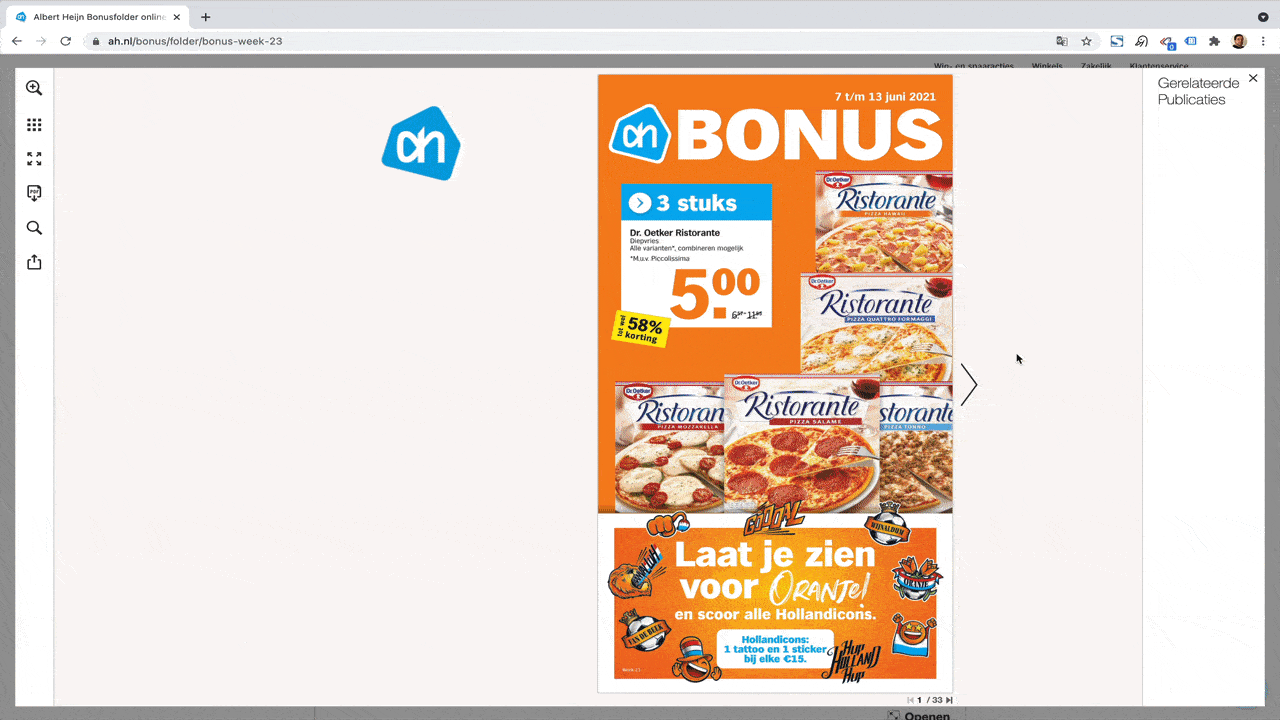 Conversion funnel
The online catalog can be a major part of the conversion funnel by helping to achieve better results. On many retail sites, the digital catalog is the most viewed section. The regular customer, loyal to the brand, goes there to look for deals of the week/month and browses all the way to the end of the catalog.
From segmentation to personalization
The next stage in creating digital catalogs is determined by segmentation and personalization needs. Gone are the times of general catalogs for all types of audiences. We can now push the limits that the costs of paper, printing, and distribution used to impose on a catalog. We should now conceive catalogs by segment and deliver them in relation to each consumer group digitally.
The advent of dynamic catalogs, where content is organized according to the visitor's profile, enables personalization, thereby creating a product range tailored to each person. This will be the route that we will take in the immediate future. The tools available mean that it is already possible now.
A/B experiments
A/B testing is something that has been used for more than fifteen years in digital marketing. Email marketing with A/B testing has been around since the turn of this century. MailChimp and similar services were experimenting with these possibilities as early as 2005, or even before. For those unfamiliar with the concept (applied to digital catalogs), the idea is to offer two catalog options in a marketing campaign (Option A and Option B) to 20% of the target audience and set parameters to define a winner.
It can measure whether catalog A achieved more conversions than catalog B or vice versa. The most successful option is then offered to the remaining 80%. It is about experimenting and measuring to achieve the best results. And measuring and correcting based on statistics.
Beyond the PDF
In the contemporary world, the printed catalog has been an excellent tool for decades. At present, even if it's a digital catalog, we're still handcuffed to that paradigm, and we're not streamlining the user experience. The vast majority of retailers digitally reproduce traditional catalogs even when they are browsed from mobile phones in more than 75% of cases. And that at a time when the shopping experience is very different from visiting a brick-and-mortar store with the printed catalog of products in your hand. Today, you have a mobile phone in your hand and see the deals that you had previously selected at home.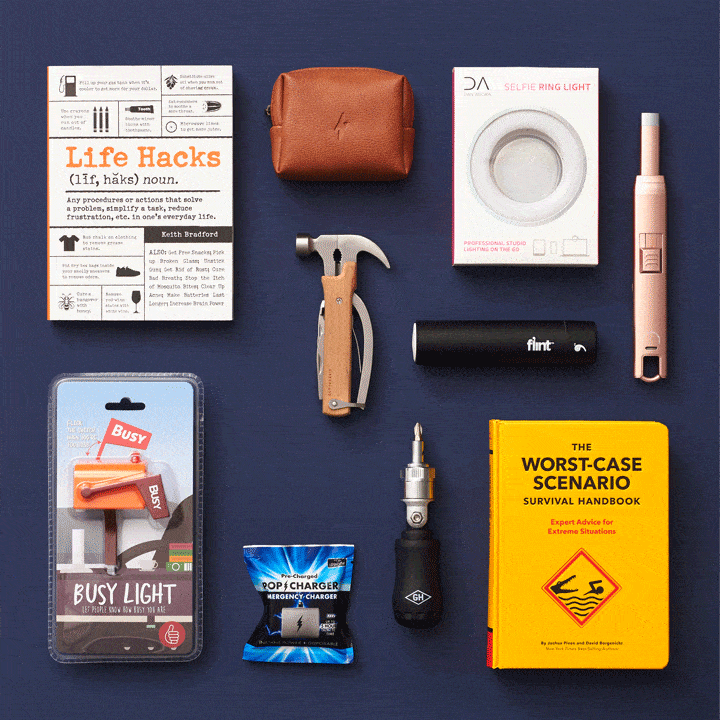 The product catalog needs a drastic reformulation to accompany the digital experience of our customers. We should no longer think of a catalog as a replica of the successful print version. It is no longer a forty-page 20 x 28 cm publication but a mini digital product that will be read on 6 x 9 cm screens with less attention and time. We should reduce the number of products per page and make sure that the customer can clearly see five elements: brand, product, variety, net content, and price. They do not need more information to buy replacement products.
Capturing attention
More than 75% of users who browse an online catalog do so from mobile phones. To capture the user's attention, we need to compete with dozens of other simultaneous stimuli. To achieve this, we need to design catalogs that offer new challenges, have a dynamic nature, and enable interaction. We should take a step further every day, leaving behind the static concept of the printed catalog. New tools mean that we can incorporate videos, hotspots, image slideshows, or animations.
We can create a shopping list or add products to the cart and then close the purchase. Design teams should integrate new knowledge beyond traditional graphic design and is more related to app design and focuses on visual messages and conversion rates.
Catalogs that convert
New catalogs focus on conversion. We need catalogs that facilitate conversion and create a pleasant experience for our customers—easy and intuitive shopping experiences. We should use the knowledge built into the combination of information architecture, usability, interface design, and user experience.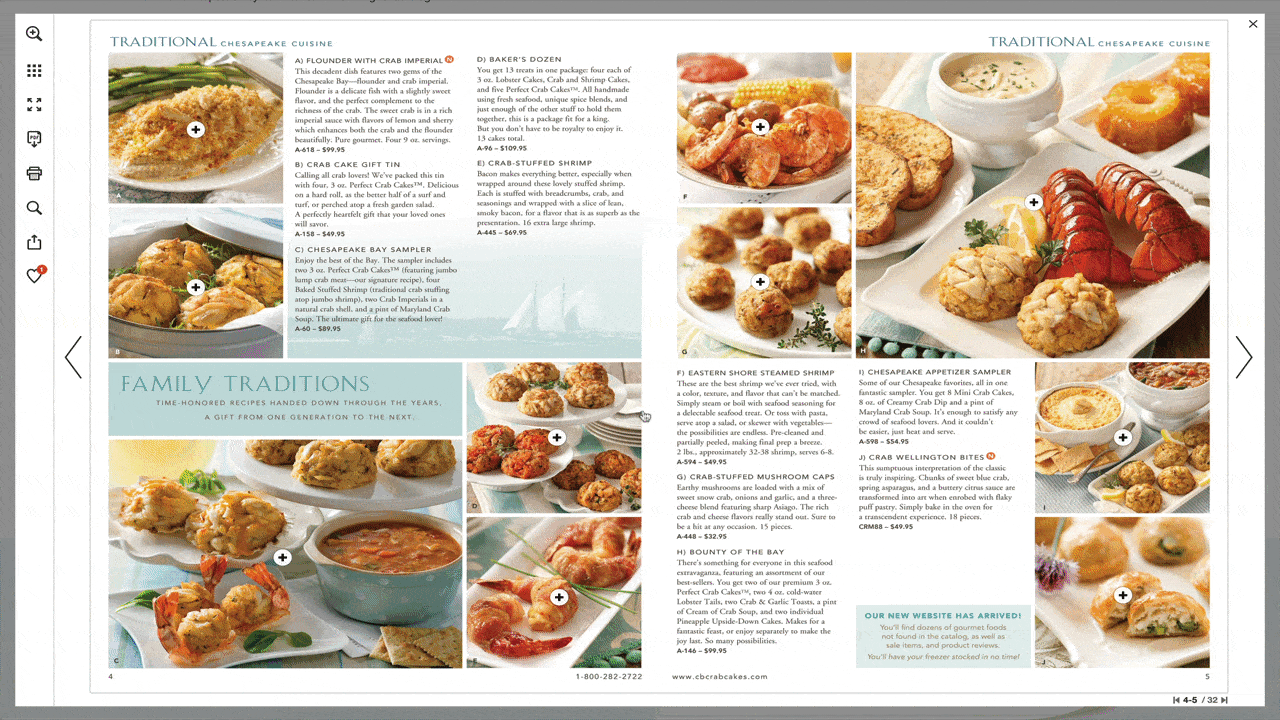 Generating easy-to-understand CTAs (Call to Action) should be a priority, avoiding a confusing visual message that the buyer needs to learn and unlearn with each catalog. We need to define a visual system for the entire family of catalogs that conveys the same brand identity.

User experience and statistics must go hand in hand, allowing us to create constant experiments to create, measure, and correct as a continuous and beneficial process.
Interested in using your catalog to promote online discovery marketing? Contact us, or sign up for our free 14-day trial here.