October Rollout: This month we've made several improvements to Publitas to help you achieve better results with your catalogs. Most notably, we've added a product detection feature in the hotspot editor so you can save time when adding product hotspots. We've also improved mobile embedding to keep customers on your site when they open an embedded catalog from their mobile phones. Read more to learn about each update and some other useful changes we've made.
Detected products in the hotspot editor
Adding beautiful product overlays to your catalog can be very time consuming. Using a product feed already helps speed up that process, but now with our new Detected products feature, tagging products in your catalog becomes even faster.
When you open your catalog in the hotspot editor, we automatically detect the products (by ID or SKU) that are on the current page(s) of your PDF, and then list them in a section called Detected products.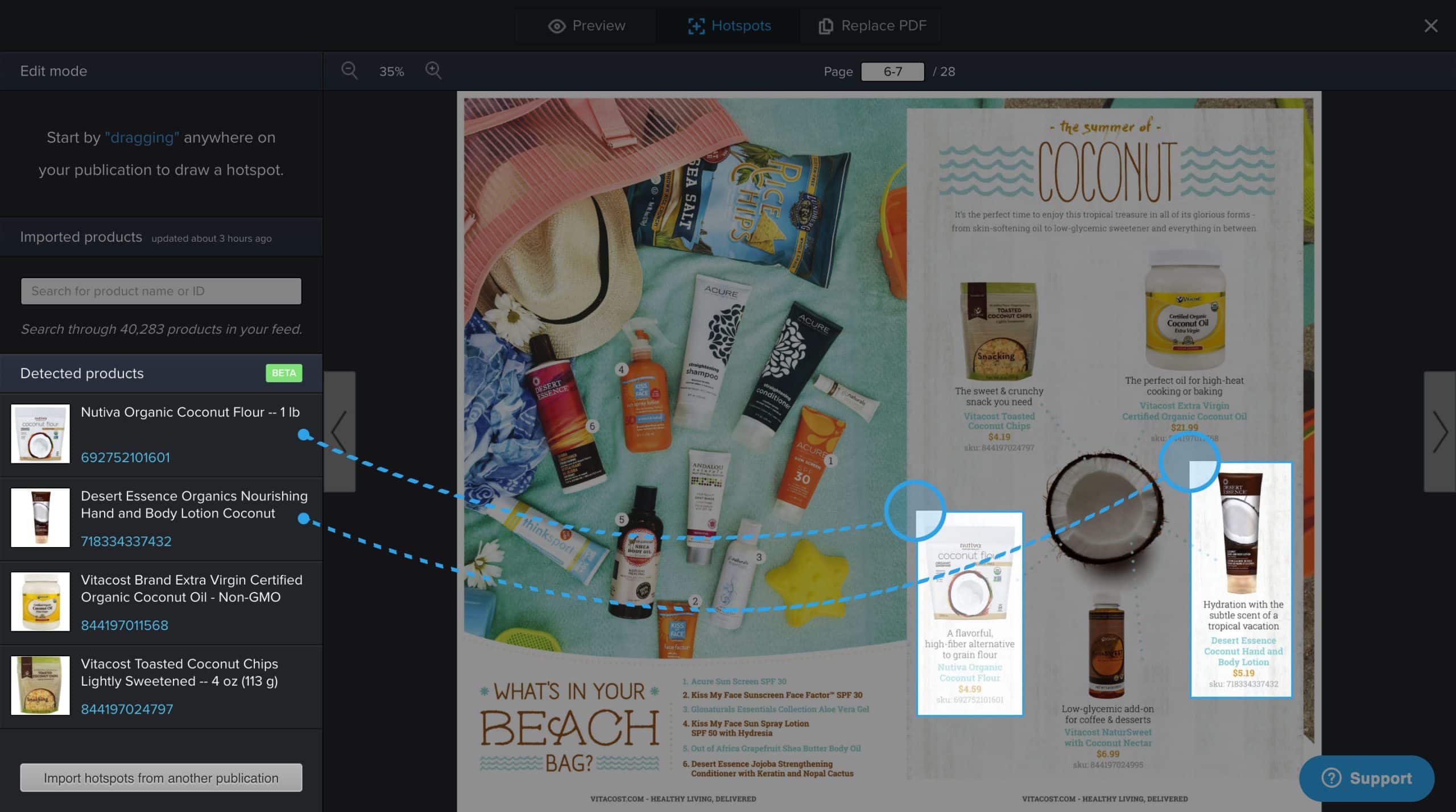 Products detected in the PDF (right) are listed under Detected products (left).
You can easily drag any of the detected products onto your catalog to create the product hotspots you want. This simplifies the process as you don't have to search for the products manually.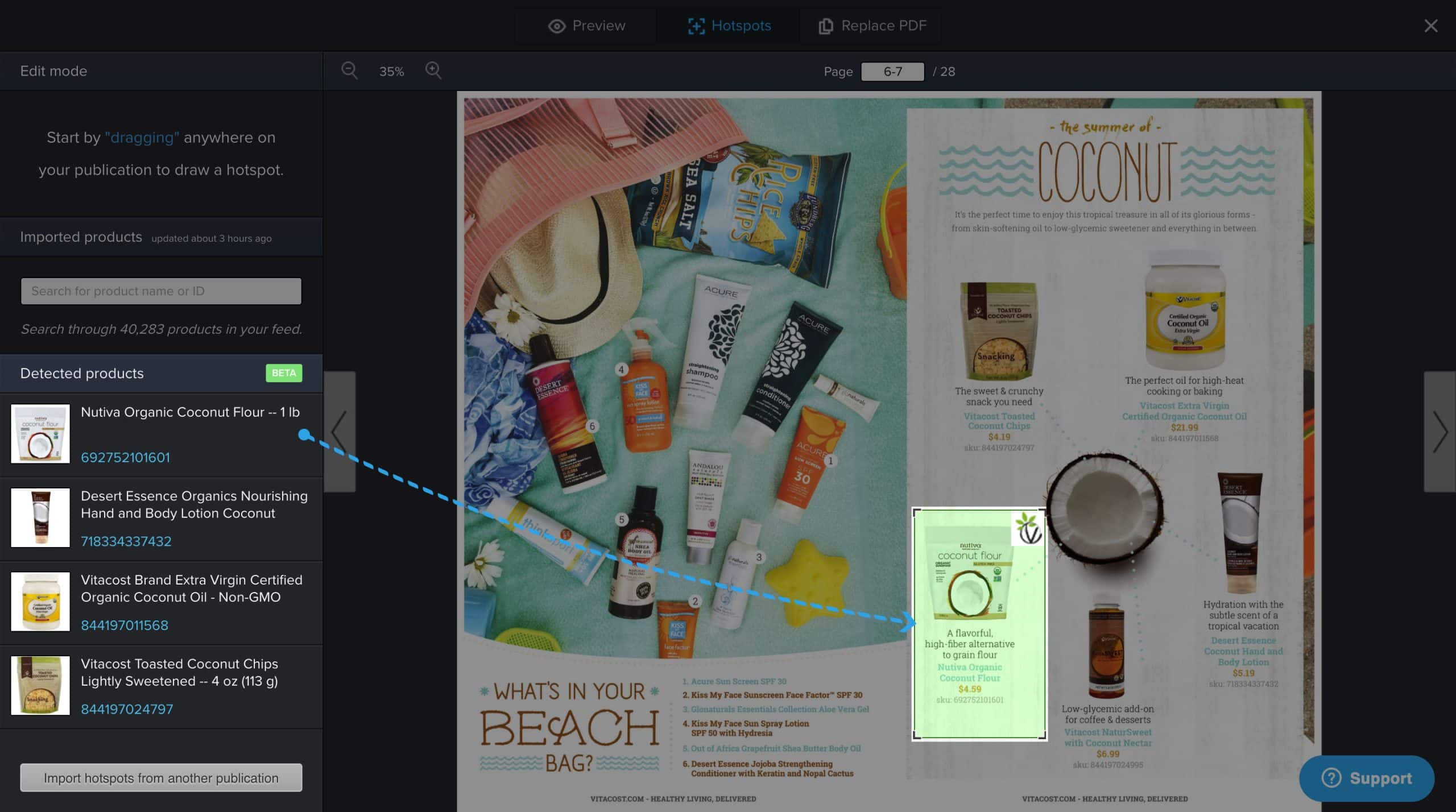 Dragging a product from Detected products onto the PDF to create a product hotspot.
How can I make sure the products in my catalog are detected?
To answer that question, let's quickly take a look at how we detect the products. Publitas scans your page(s) for SKUs or product IDs (already present in many of our customer's PDFs) and matches them with the products from your product feed. The matching products will then be displayed as detected products. If no products are detected on the current page of your PDF, the Detected products section will not be shown.
In order to use the new product detection feature for your catalogs, you'll need two things:
A working product feed
Indexable product IDs in your PDF (matching the IDs in your feed)
A working product feed
The product feed contains all the product information from your online store so that you can easily import and use that information in Publitas. To set this up, follow the instructions which you can find in Publitas under Product Feed, or use a product feed management tool.
The product feed is important for product detection, because this way we know which product IDs to look for and it allows us to display the products when they are detected.
Indexable product IDs in your PDF (matching the IDs in your feed)
Simply put, if you have textual product IDs in your PDF, we can detect them. The product IDs need to match exactly with those you're using in your product feed as that's how we match a product ID to a product.
Here's how Vitacost has done that in one of their catalogs: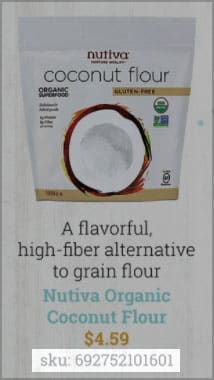 Vitacost displaying SKUs below the products in their catalog.
It's important to note that these product IDs must actually be indexable by Publitas. This means that our converters need to be able to extract the text from your PDF when you upload it. There are several ways to make sure your PDF is indexable. You can read more about that here.
We would love your feedback on this feature!
This feature is currently still in its beta phase and we expect to add several improvements soon. It would be awesome if you could share your feedback with us so we can take your thoughts into account as we improve this feature. Will this feature work for you? Is there anything we can improve to make it more valuable? Let us know by leaving a comment below this post or by sending an email to support@publitas.com.
Embed opens as an overlay on mobile devices
We've updated our mobile embed to make sure customers stay on your site when they open an embedded catalog from their mobile phone or tablet.
When a mobile user taps on the open button of an embedded catalog, that catalog is now opened in fullscreen as an overlay in your site. A close button in the top right corner allows your user to close the catalog and return to your site. (Previously, the catalog was opened in a separate tab or window, which could lead traffic away from your site.)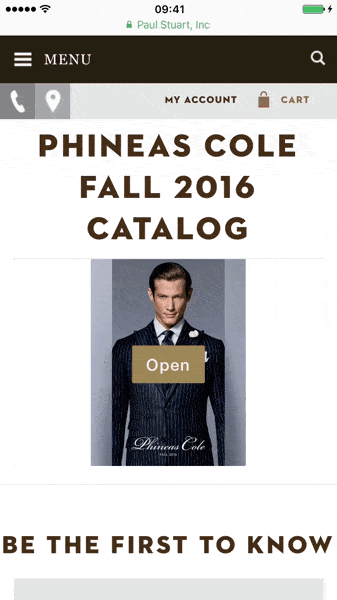 Opening and closing an embedded catalog on an iPhone. Note the close button in the top right corner, allowing the user to go straight back to your site.
This update is automatically applied to all your embedded catalogs, so you don't have to do anything to benefit from these changes.
Viewer now available in Greek and Japanese languages
For those that publish their catalogs for Greek or Japanese audiences, we've got you covered. Both languages are now available through our language settings.
To publish a specific catalog in Greek or Japanese, simply look for that catalog in Publitas and click Settings -> Language & Description and choose the language you'd like to use. Alternatively, you can select a language for all the catalogs in a group by clicking Viewer Customization -> Language & Currency.
Improved error handling in Hotspot Editor
We've optimised how we handle errors and unstable connections in the Hotspot Editor to make sure the progress you make is kept safe. Previously, if your connection was unstable or if an error prevented your changes from being saved, this was not clearly communicated. As a result, you could be doing a lot of work in the hotspot editor that wasn't saved.
Now, we'll immediately notify you when we are unable to save your latest edit and we'll prevent you from making any more changes until the issues have been resolved.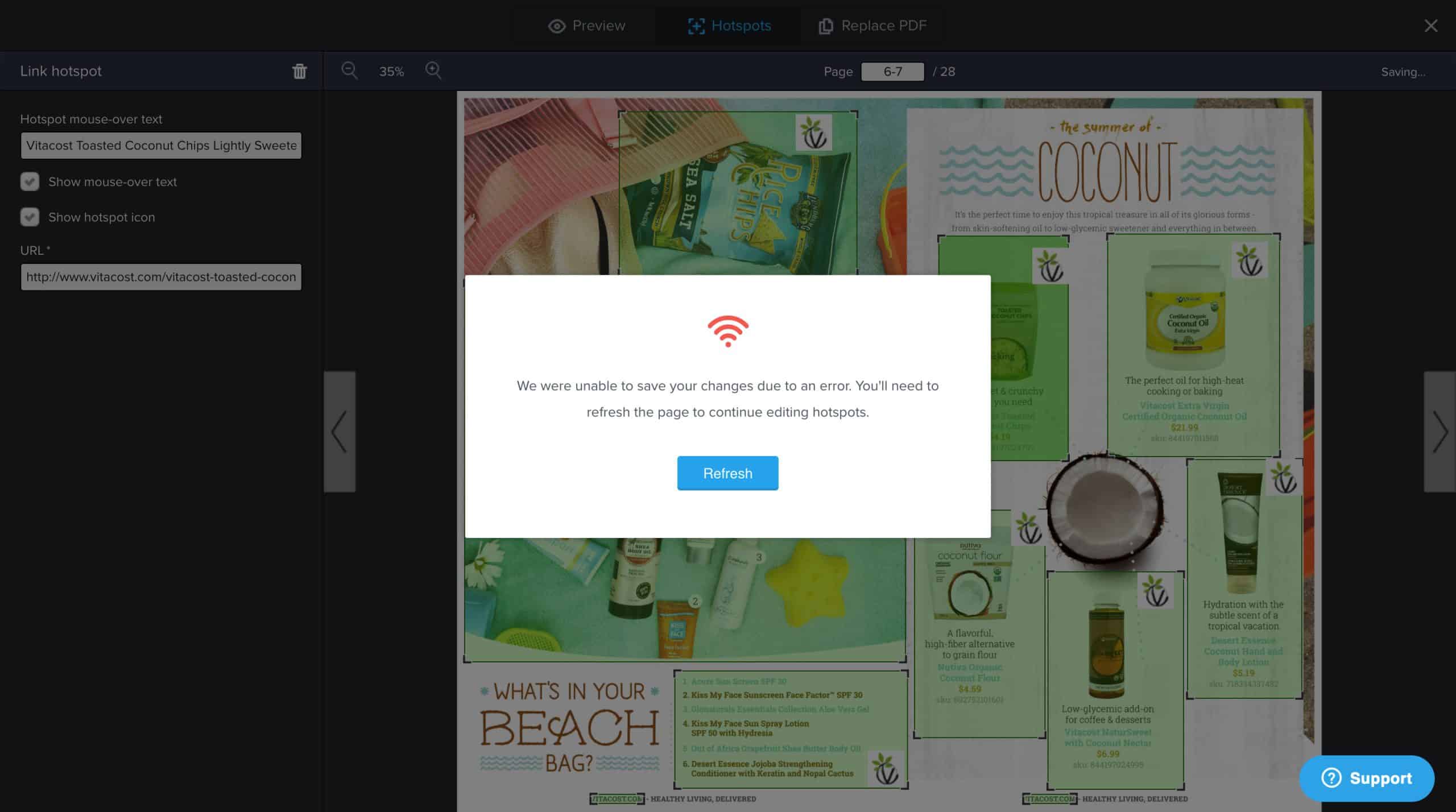 Error message in the hotspot editor that will prevent you from making any changes when there might be stability issues.
Let us know what you think about these changes by sending an email to support@publitas.com.