Fashion Brands: Before online catalogs, you might have either distributed print ones or used PDFs. But how consumers discover your fashion label has changed a lot. And now, rather than only window shopping on the high street, shoppers often look on online channels first for inspiration and ideas.
Fashion brands that have an online presence often use a combination of visual commerce and storytelling to illustrate to their audience what their individual look is and what it represents.
Among other eCommerce fashion marketing techniques, our customers who have a fashion brand have published online catalogs with us to provide a robust and inspirational online brand discovery experience for their target audience.
So, if you're a fashion label in need of some ideas for your catalog, you've come to the right page. Here are six fashion brands that publish online catalogs with Publitas.
List of Six Fashion Brands That Publish Online Catalogs with Publitas
Are you a fashion brand wanting to take your marketing efforts to the next level? Check out this list of six fashion brands publishing interactive online catalogs with Publitas!
Moscot's online catalog beautifully captures the brand's story and timeless looks
First up is American luxury eyewear brand, Moscot.
The story behind Moscot goes all the way back to 1915, making it one of the oldest local businesses in New York. With iconic retro eyewear looks and trends that capture the label's authentic American success story, we think the catalog turned out a great piece of content for their customers.
Specializing in optical frames and sunglasses, the 5-generation, family-owned label publishes online catalogs for shoppers to learn about the brand's story and discover its latest seasonal looks and trends.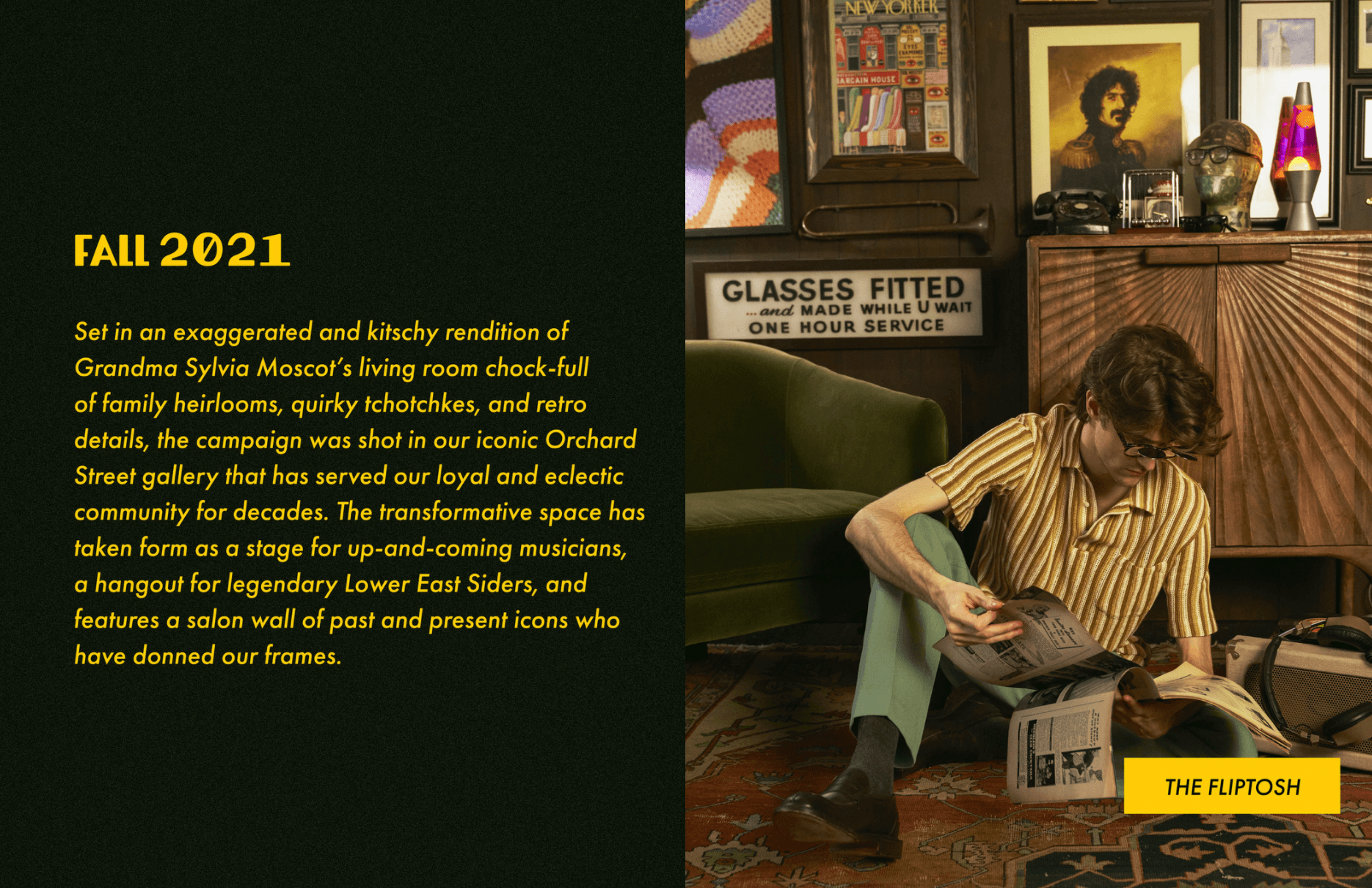 Moscot showcases its latest looks and trends in online catalogs that beautifully capture and portray the inspirational and authentic story behind the American eyewear label.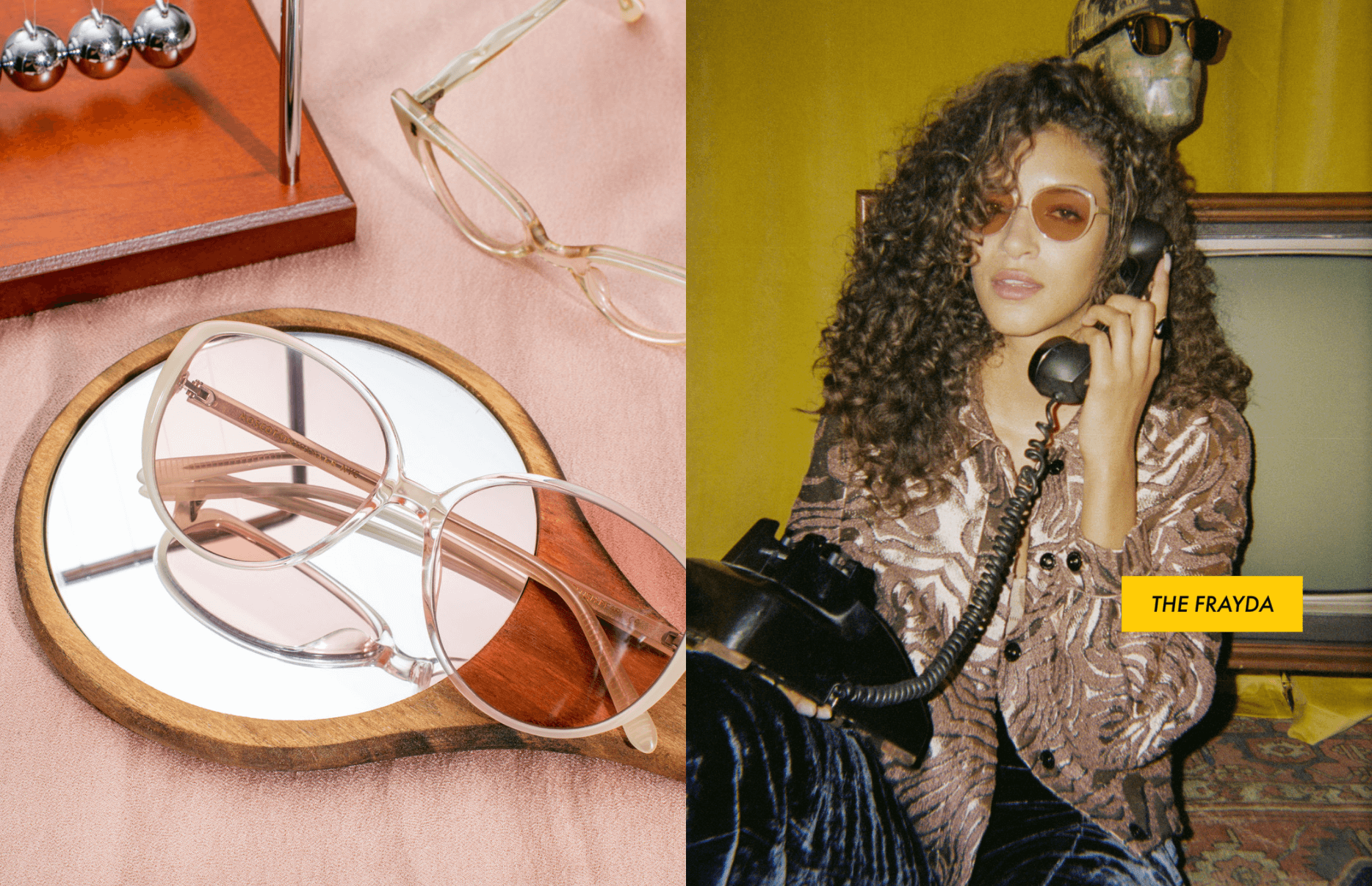 With high-quality close-up shots and stunning images of models wearing the brand's glasses, Moscot's digital catalogs make for a convenient and excellent brand discovery experience.
Cuyana's online catalog portrays its assortment of different collections
Next up is women's premium essentials brand, Cuyana. Cuyana sells luxury apparel and accessories with a modern-day twist.
Underpinned by a company philosophy of buying fewer but better things, Cuyana's online catalog provides an easy way for shoppers to get inspired by the brand and shop the look directly by tapping on the visuals.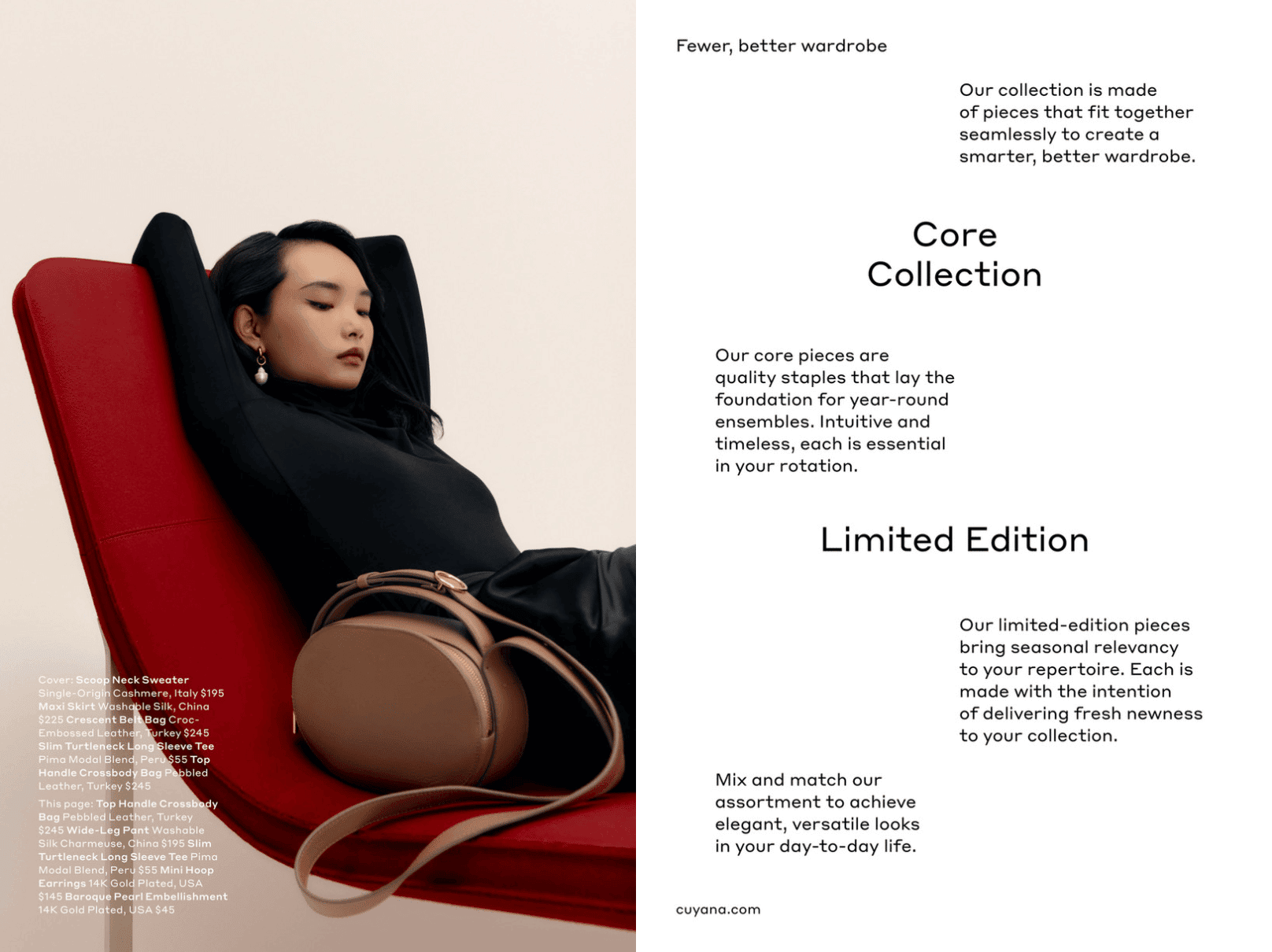 Cuyana's online catalog features shoppable images of its core and limited edition collections.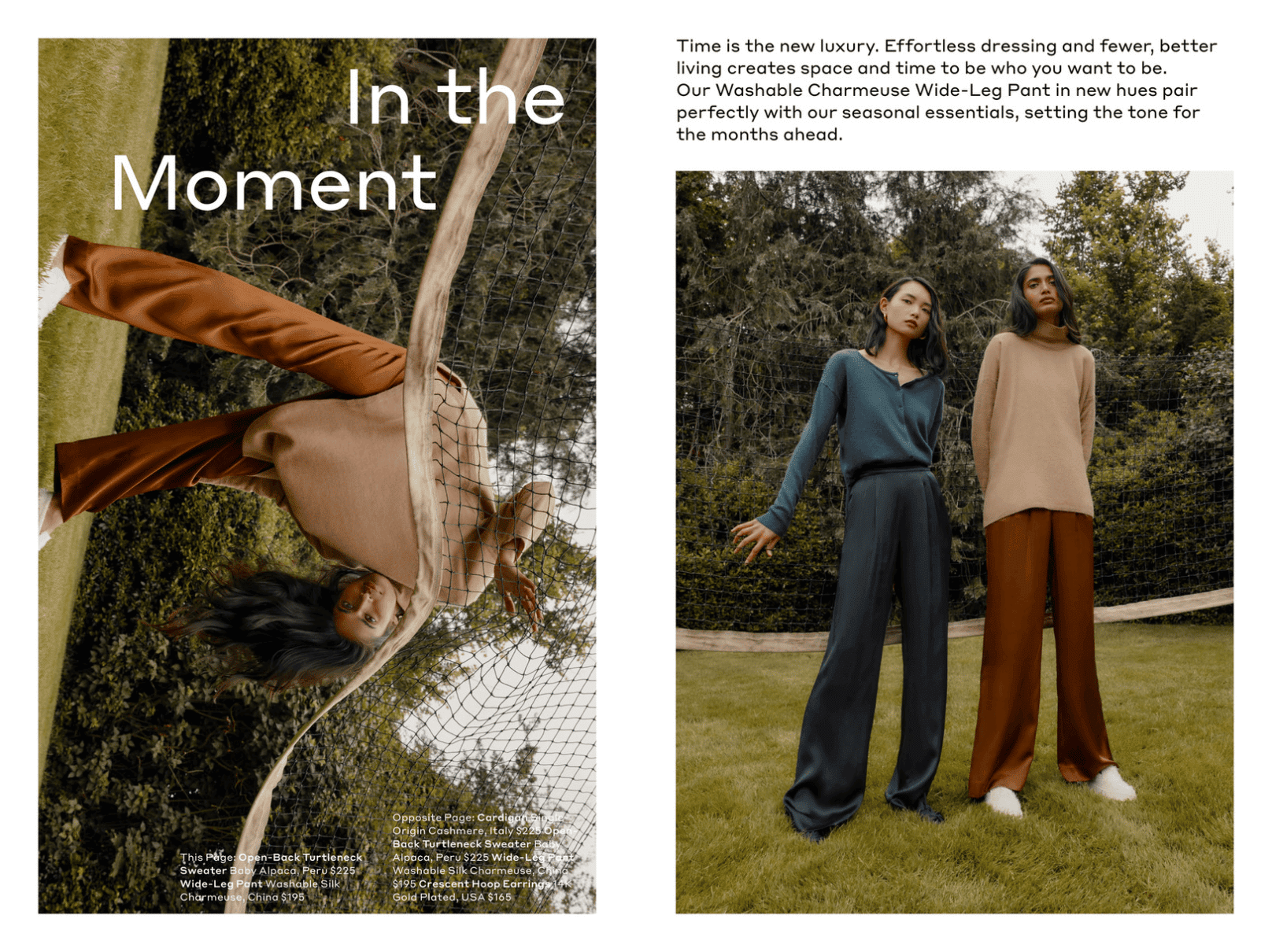 With a combination of high-quality visuals and inspirational copy, Cuyana uses its online catalog to tell its modern and minimalist brand philosophy.
Twinset Milano published its Fall 2021 lookbook with Publitas
Founded in 1987 in Capri, Italy, Twinset has come a long way from selling just cardigans and sweaters. Now, the brand has gained a foothold not only in Italy but across the entire world, and the brand's product lines for women cover just about everything.
Its Fall 2021 online lookbook features maximum style and look, with minimal wording, providing customers with a quick and inspirational discovery experience of its latest collections.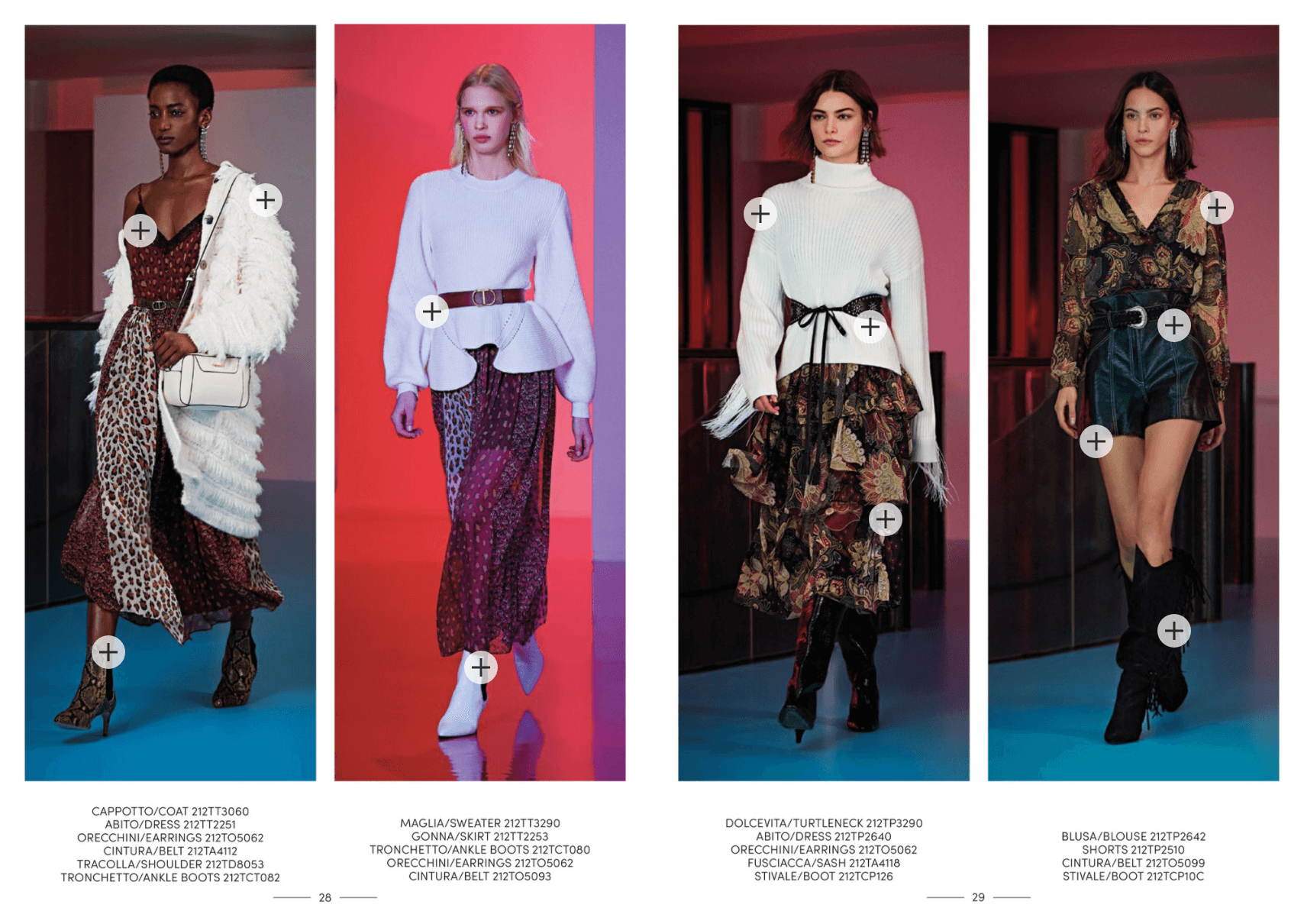 Twinset's Fall 2021 lookbook features lots of shoppable visuals of models wearing their latest seasonal looks.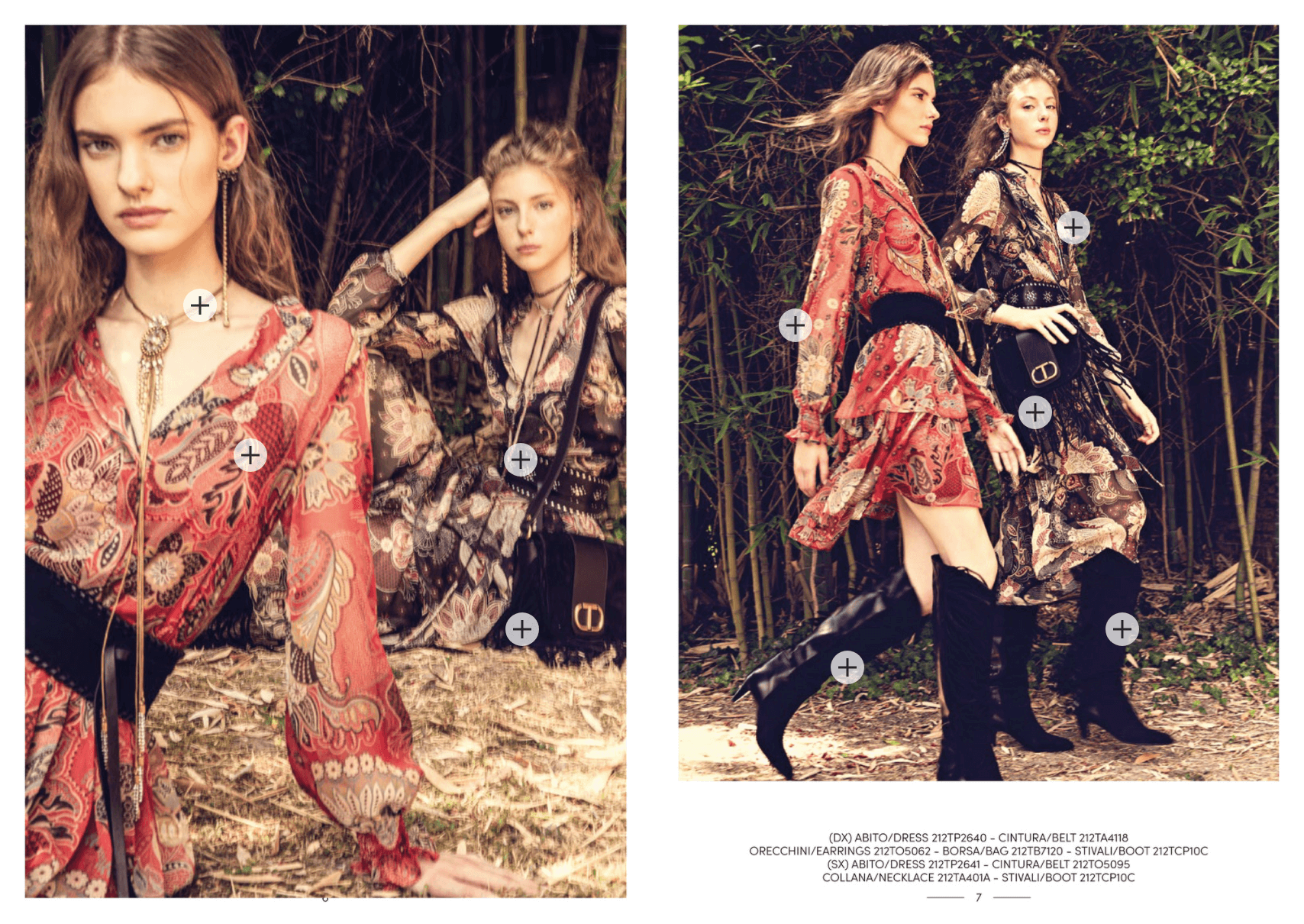 More shoppable looks from Twinset's Fall lookbook, with different contexts that all add to the brand discovery experience.
Paul Fredrick elegantly displays each of its collections and makes them shoppable
Paul Fredrick, a professional menswear brand founded over 30 years ago in the US, is a fashion label that specializes in quality dress shirts.
Paul Fredrick's online catalog groups patterns, colors, and collections together while allowing the shopper to shop directly from the content or look.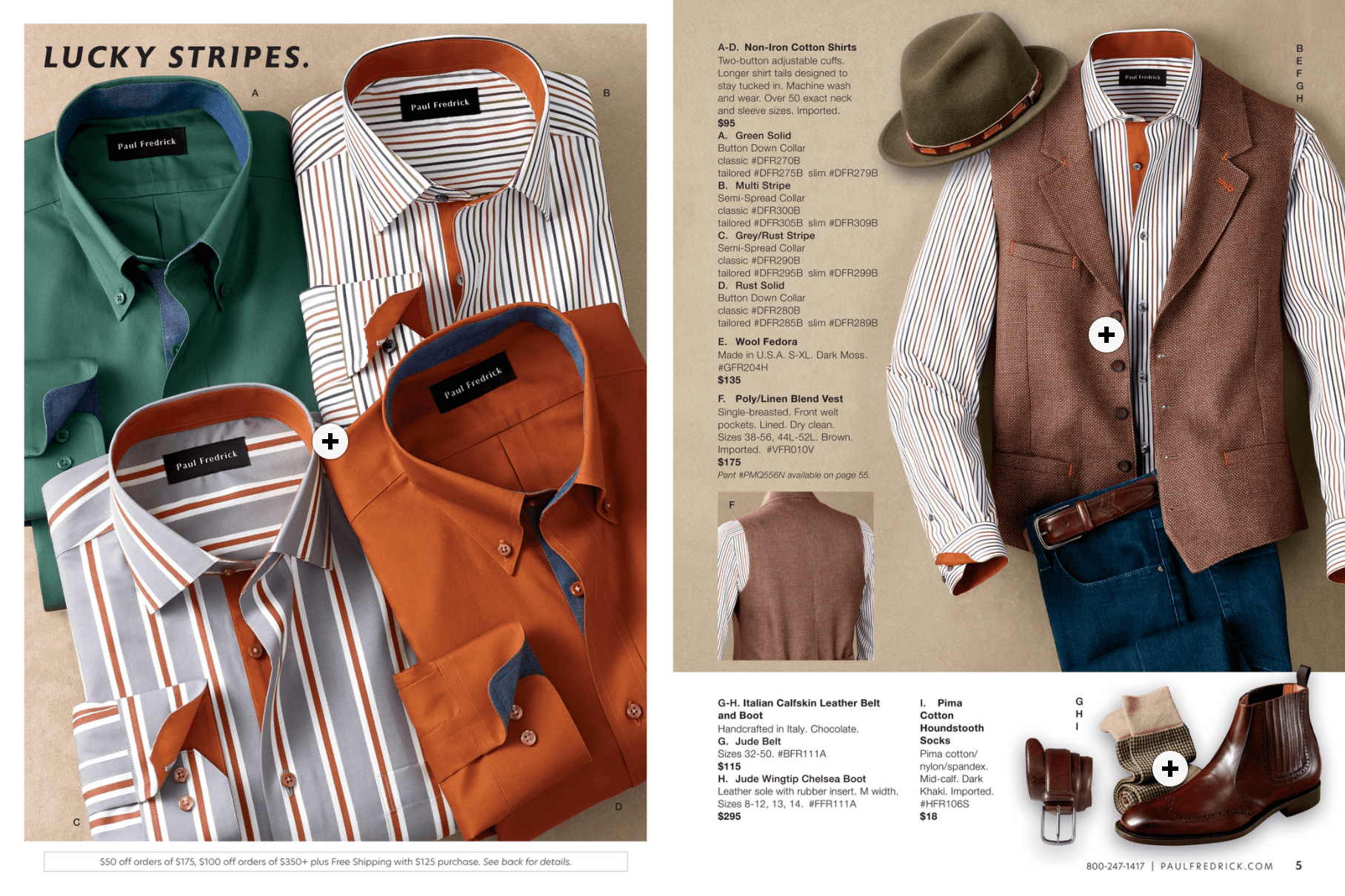 Paul Fredrick's online catalog groups collections and styles together and makes each item shoppable.
Online catalogs can also be a convenient place for brands to highlight any promotional offers you're running. The popular menswear label also took advantage of upselling its discounts and free shipping options on the front page of its catalog.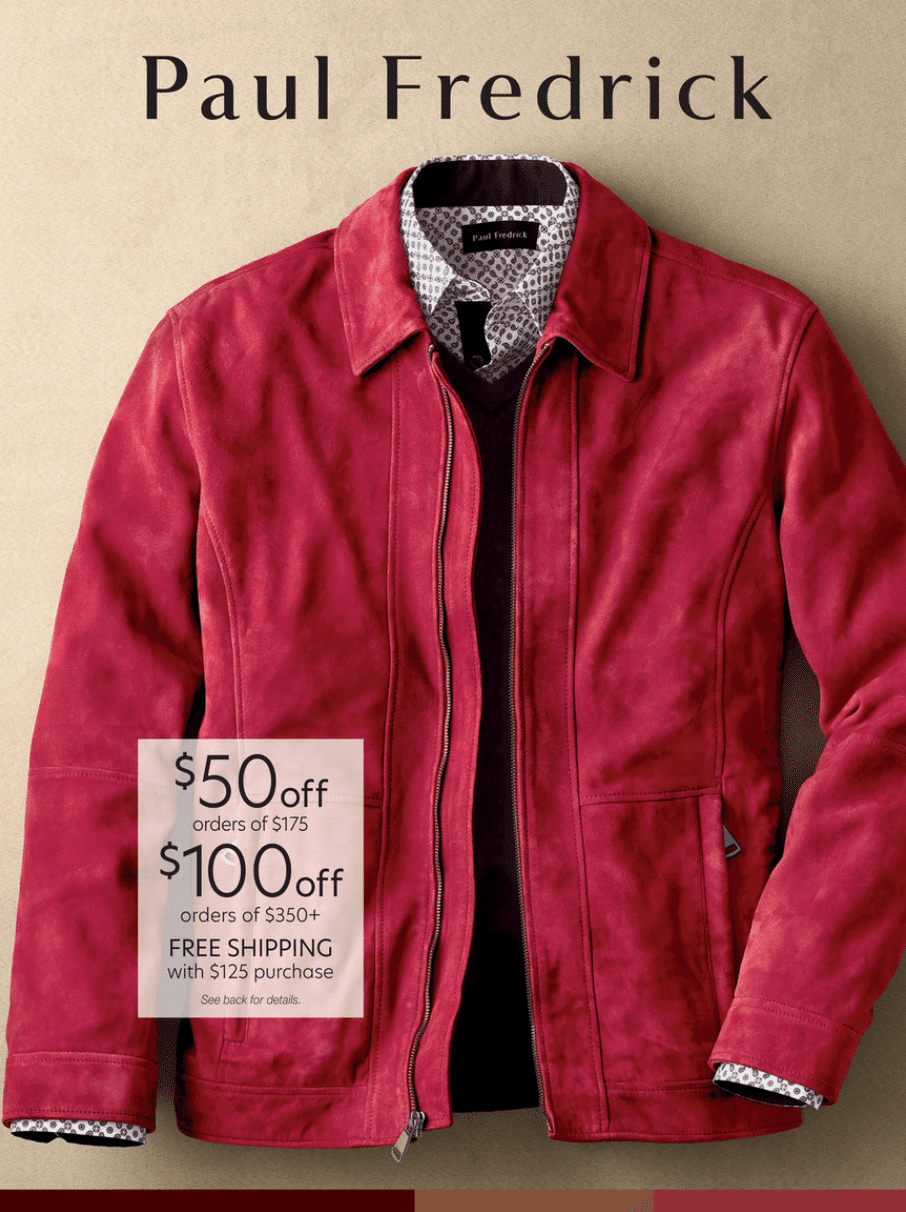 Paul Fredrick incentivizes shoppers to keep scrolling by highlighting its current promotions and shipping deals on the front page of its catalog.
PME Legend's digital catalog perfectly portrays the brand's story
PME Legend is a men's lifestyle brand that's built on the life of an American cargo pilot. Often flying in extreme weather conditions, the brand's look is inspired by the durable and comfortable apparel that pilots in American propeller-driven planes often wear.
PME's online catalog combines its cargo-pilot-inspired product descriptions and anecdotes with its iconic, high-quality images of models wearing their apparel or accessories.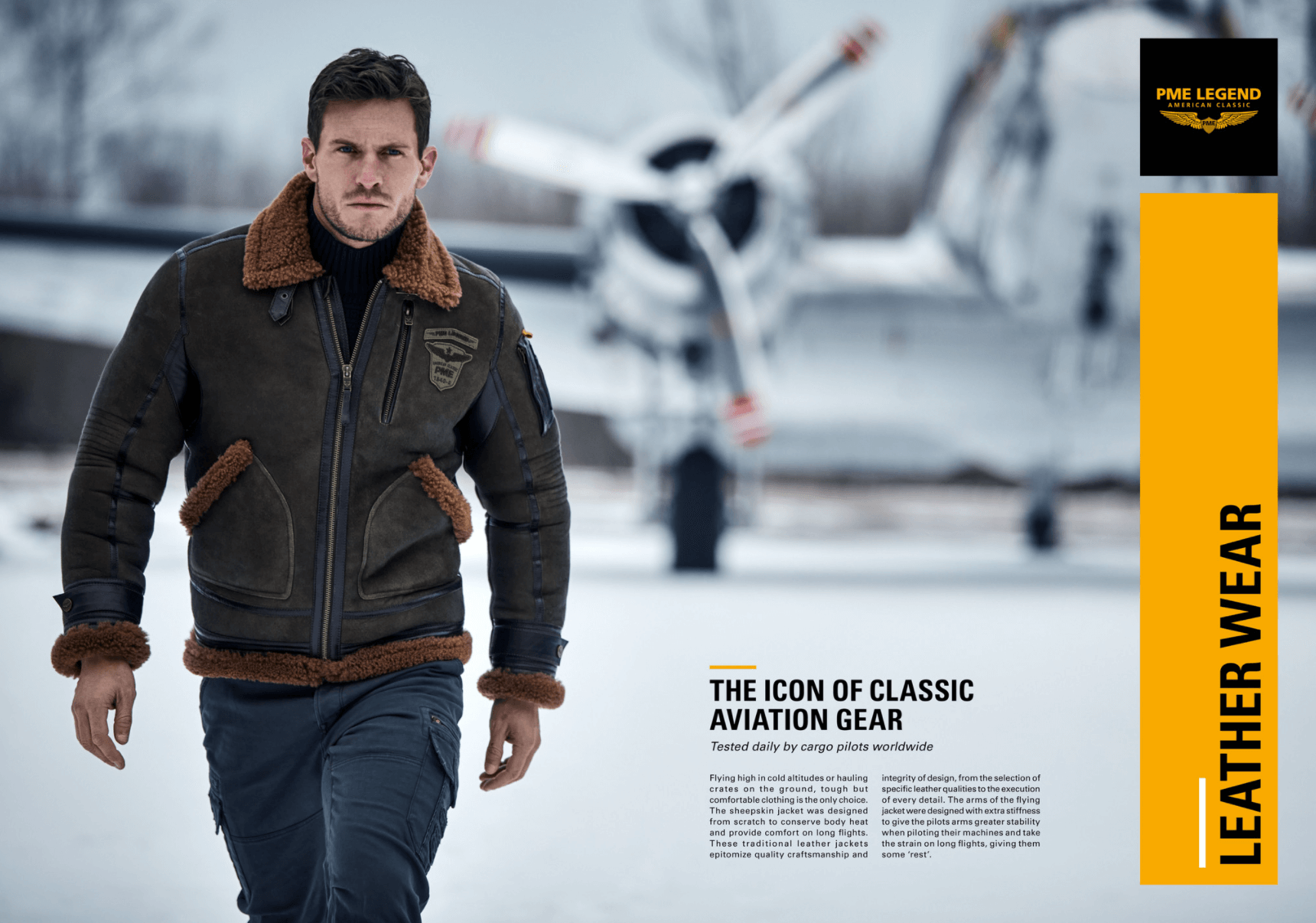 PME Legend's online catalog features American propeller plane backdrops and cargo pilot looks, providing the optimal branded product discovery experience.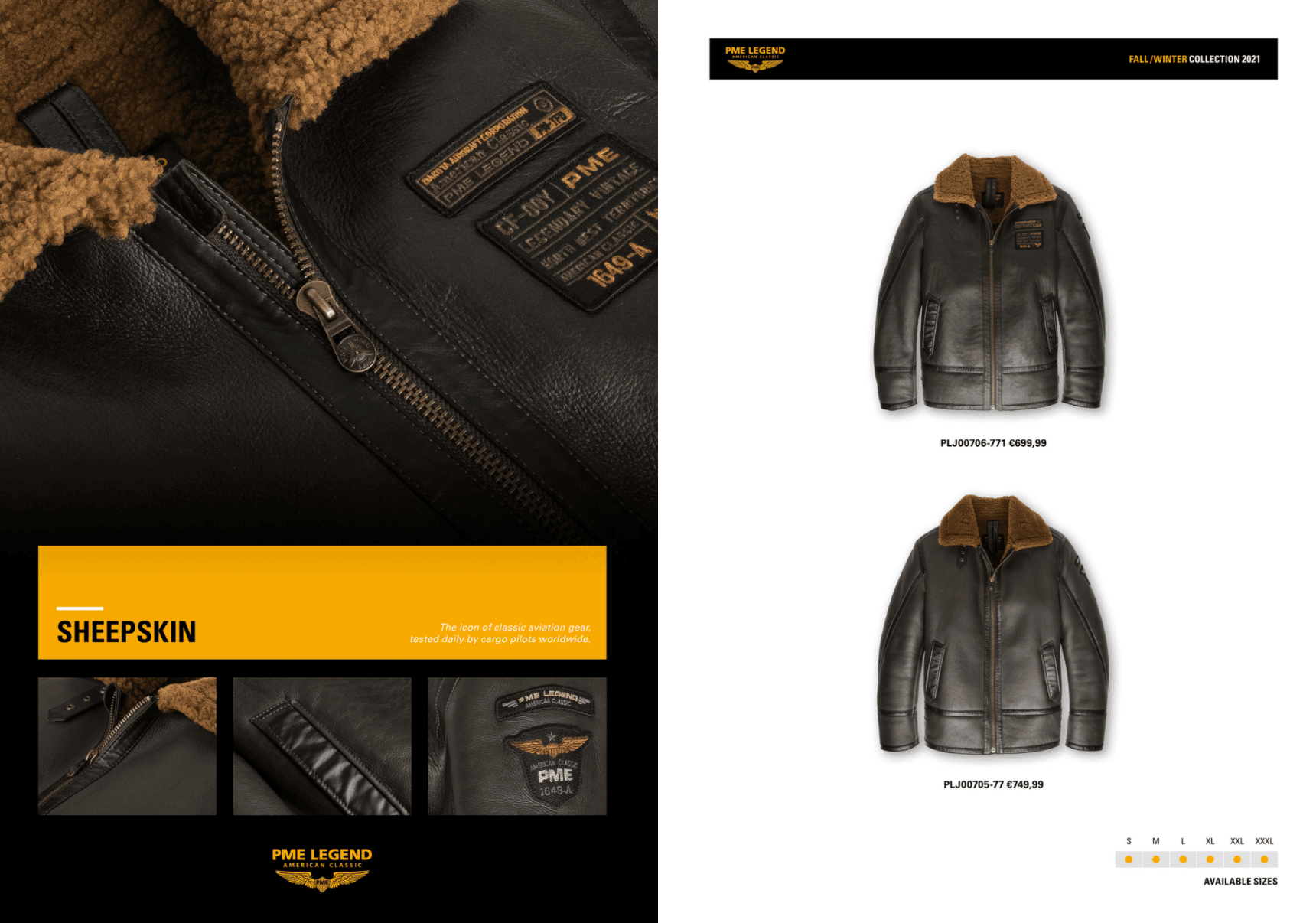 Each spread or collection conveniently shows products from different angles for shoppers to browse with comfort and ease.
Boggi Milano uses shoppable videos in its online catalog
Last but not least, Boggi Milano, a high-end Italian menswear brand, chose to take fashion product discovery experiences to the next level in true Italian Stallion style.
With Publitas online catalogs, you can use videos to provide an enhanced browser viewing experience — which is just what Boggi did with their Fall 2021 catalog.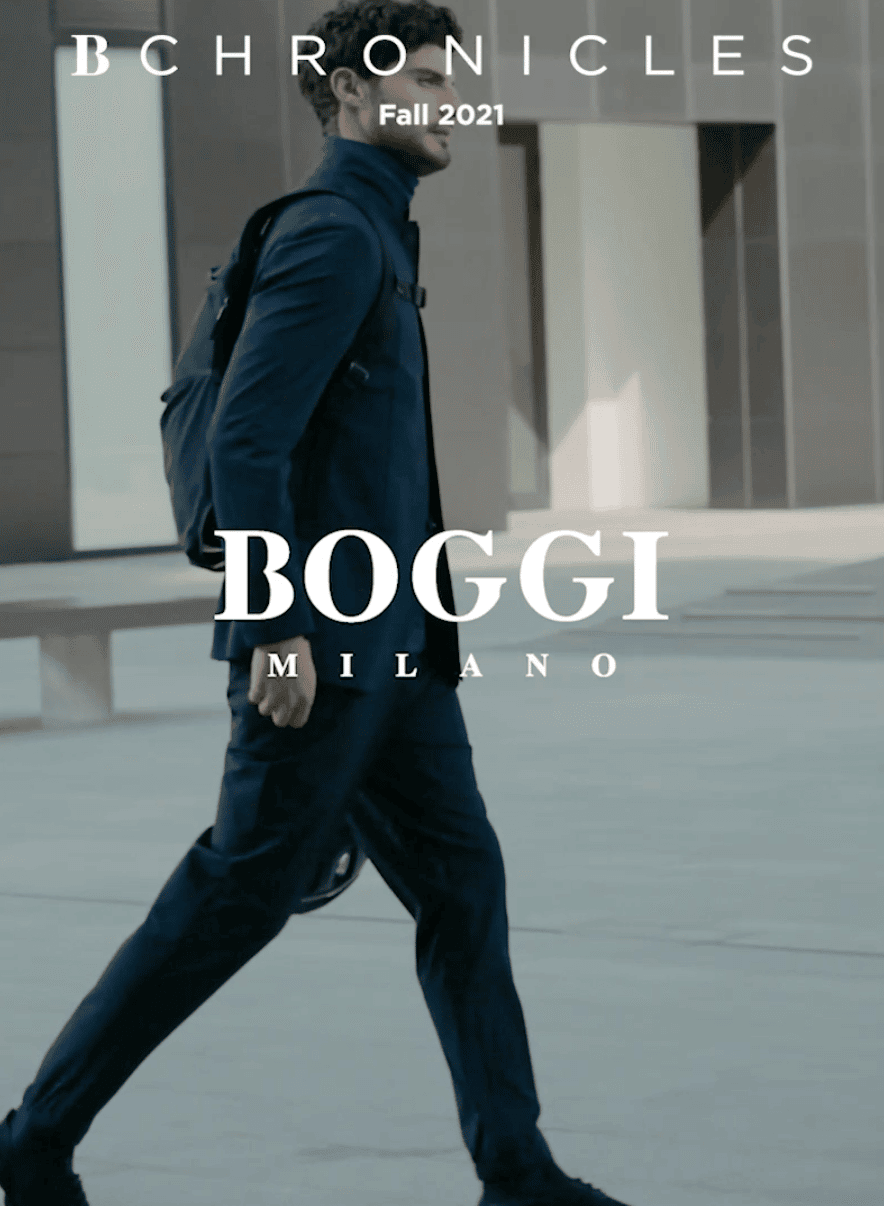 Boggi Milano uses videos on the front and back of its digital catalog to give a more life-like and inspirational brand discovery experience like no other.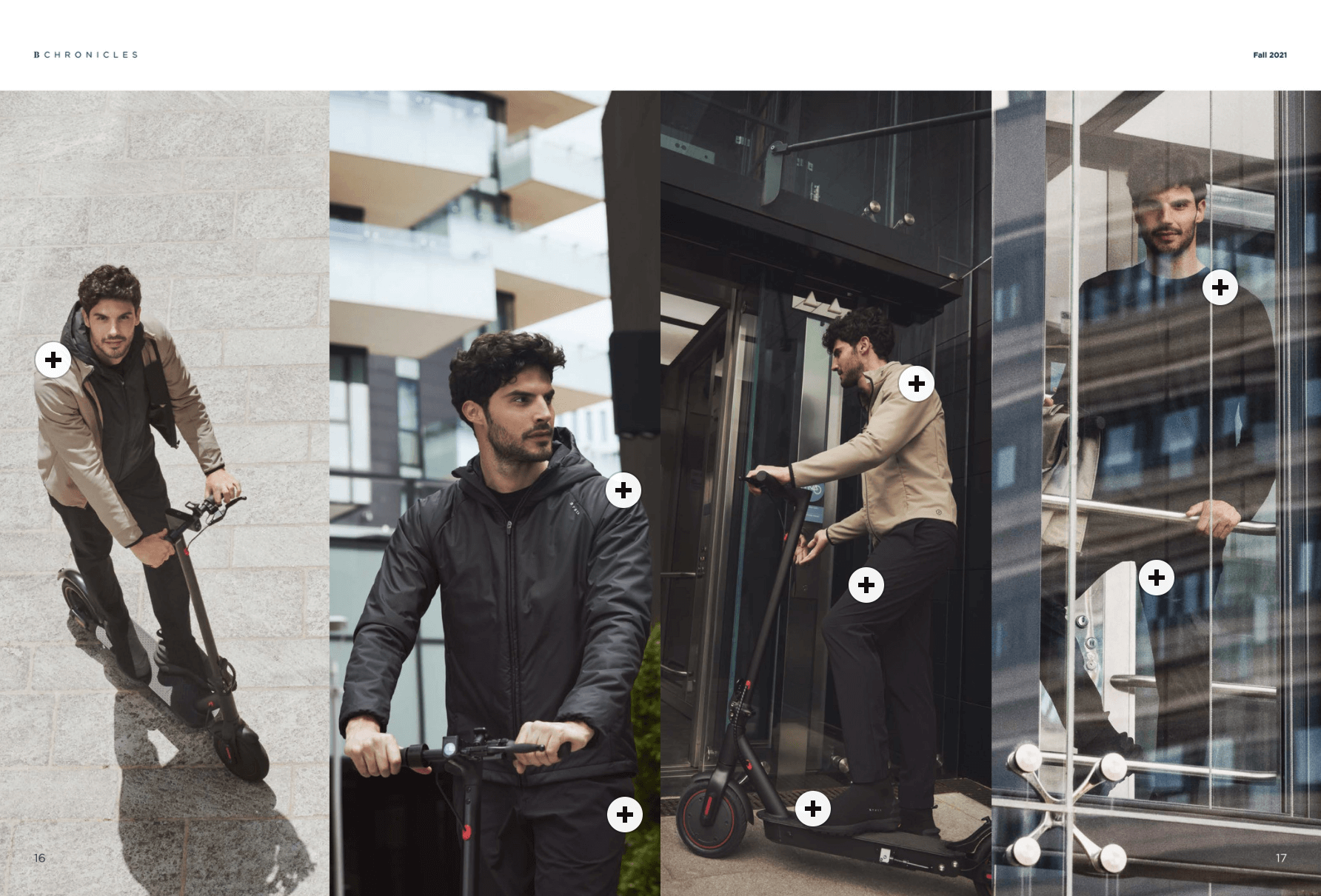 Like other fashion labels that have published online catalogs with Publitas, Boggi makes each collection and look shoppable.
Key uses of online catalogs for fashion brands
As we've seen, there are several key uses of an online catalog that fashion labels utilize to provide a great online brand discovery experience.
These can be summed up as:
Displaying limited edition or seasonal collections in the form of a branded lookbook for customers to conveniently flick through and get inspired.
Using the catalog to tell a fashion label's story, origins, and roots to set it apart from others while adding to its authenticity.
Using stunning visuals to showcase and display your unique and individual fashion looks to your customers.
Making product images, videos, or looks shoppable, so browsers can conveniently tap on the content to learn more or add the product to cart.
Taking the catalog online and making it shoppable can be an effective way to offer a convenient product discovery experience that shoppers get at their fingertips from where they're already browsing.
Interested? Contact us, or sign up for our free 14-day trial here.