Content Marketing Trends: By the year 2025, the consumer electronics market is expected to reach over $511 billion in value. It's currently one of the biggest and most mature eCommerce industries out there.
The consumer electronics market is broad, and it can include anything from games consoles and wearables like headphones to washing machines connected to the internet.
Sometimes referred to as black goods; computer equipment, virtual assistant technology, and smartphones all fall under this umbrella. The demand for consumer electronics is exceptionally high.
Undoubtedly, the challenge for online retailers is competing in a saturated market and against eCommerce giants such as Amazon, eBay, and Alibaba.
Read on to learn about the latest discovery and content marketing strategies that successful consumer electronics brands and retailers use and how they can help you compete in this immensely competitive market.
Discovery marketing within the consumer electronics industry at a glance
For industries such as fashion, home furniture & decor, and even groceries, discovery marketing often takes place on popular social media channels like Facebook, Instagram, and Pinterest.
And despite the fact that not all of the products in the consumer electronics industry are considered to be "sexy" or cool, the multi-billion dollar eCommerce market for these goods is by no means an exception to the rule — with different electronics brands now exploiting the power of social media to brand heavily, and appeal to a broader audience.
Several consumer electronics brands and products have implemented discovery marketing content that caught our attention.
Fitbit, which makes the increasingly popular wearable fitness tech and watches, has a solid multi-channel presence across YouTube, social media, and its dedicated health and fitness blog.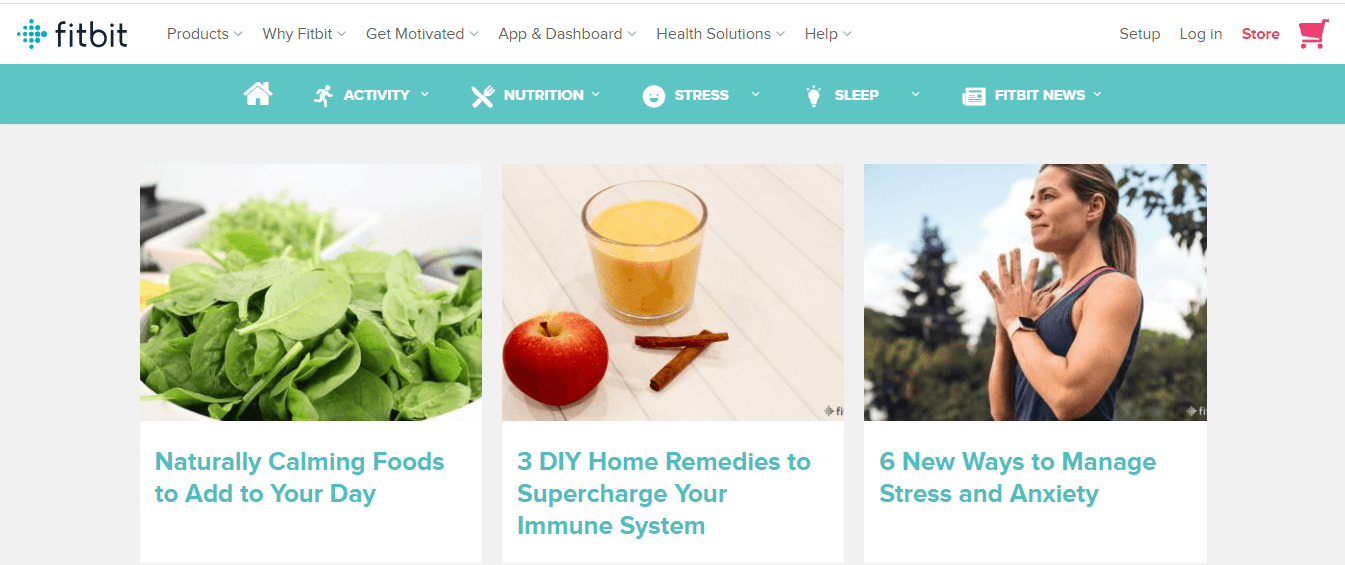 Fitbit regularly publishes noteworthy and inspirational health, fitness, and nutrition content to capture top-of-the-funnel enthusiasts.
Similarly, the games and consoles market is no stranger to content marketing. Gaming influencers on YouTube (PewDiePie!), content on social media, and multitudes of gaming review sites all make for powerful discovery marketing tools.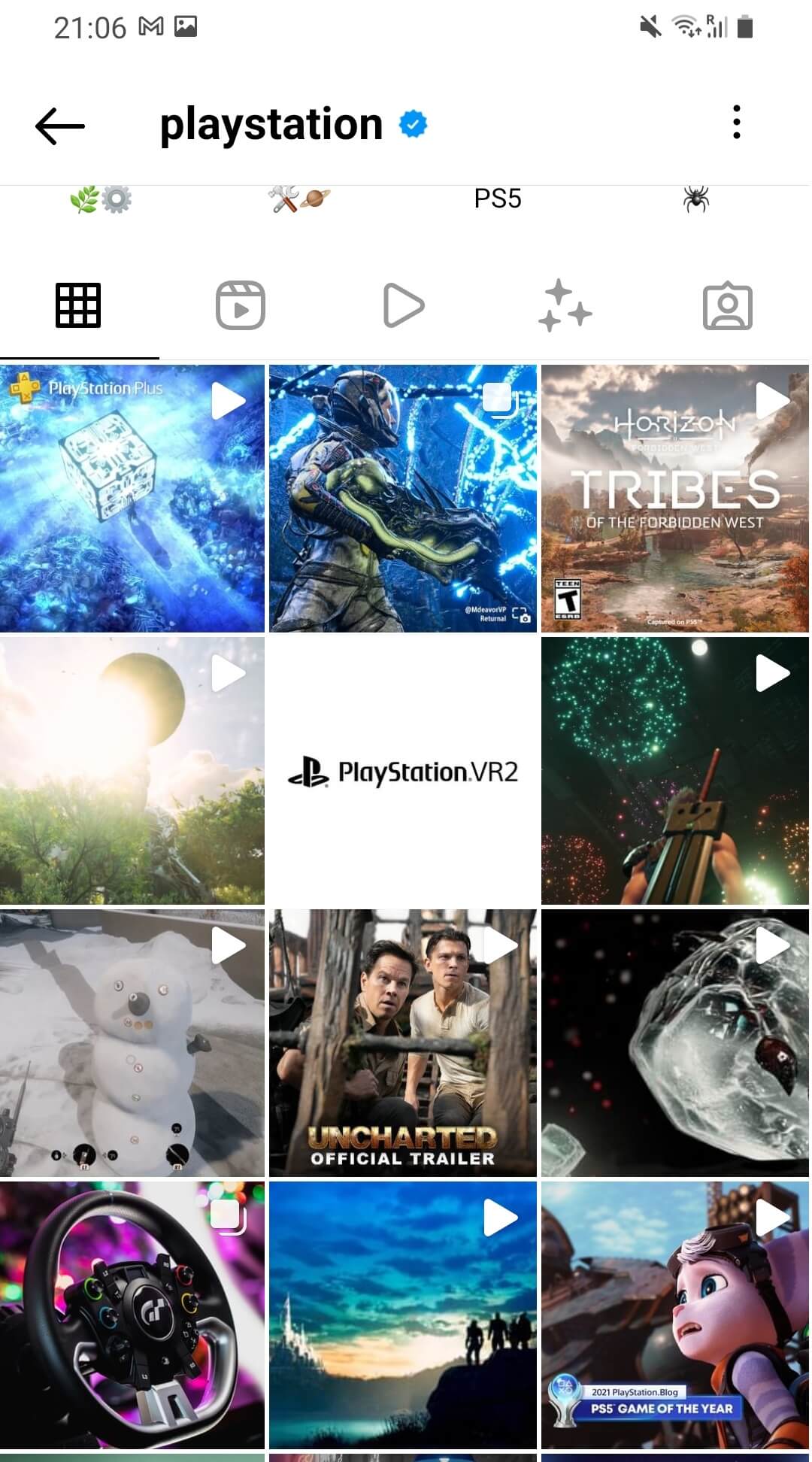 Playstation's Instagram profiles have 10s of millions of followers worldwide, enabling the popular games console brand to engage fans and gaming advocates with posts about the latest title releases, consoles, and peripherals.
Of course, not all discovery marketing content can be as sexy as Fitbit's or as cool as Beats by Dre — and many consumer electronics goods fall into the "boring" category.
Nevertheless, that's not to say that remote working gadgets brands, computer manufacturers, or backup batteries brands can't leverage the power of discovery marketing. UGC, YouTube, and influencer marketing can be applied to many different electronics goods when the content appeals to consumers' emotions and lifestyle interests.
How you can apply discovery marketing trends and principles if you're in the consumer electronics industry
When brands and retailers compete with eCommerce giants like Amazon and eBay — which offer endless quantities of products without much emotional or social appeal — posting content that consumers can relate to or that resonates with their lifestyle habits make for effective discovery marketing strategies.
Here are some examples and stories of successful discovery marketing content strategies from consumer electronics brands and retailers:
Social commerce
Inspirational video content, high-quality product images, and customer stories or experiences make for very shareable content indeed — especially across popular social media channels.
Logitech G's Instagram profile of 3.5M followers features its gaming and computer accessories with a combination of high-quality images of its product lines and videos of its customers using their products in context.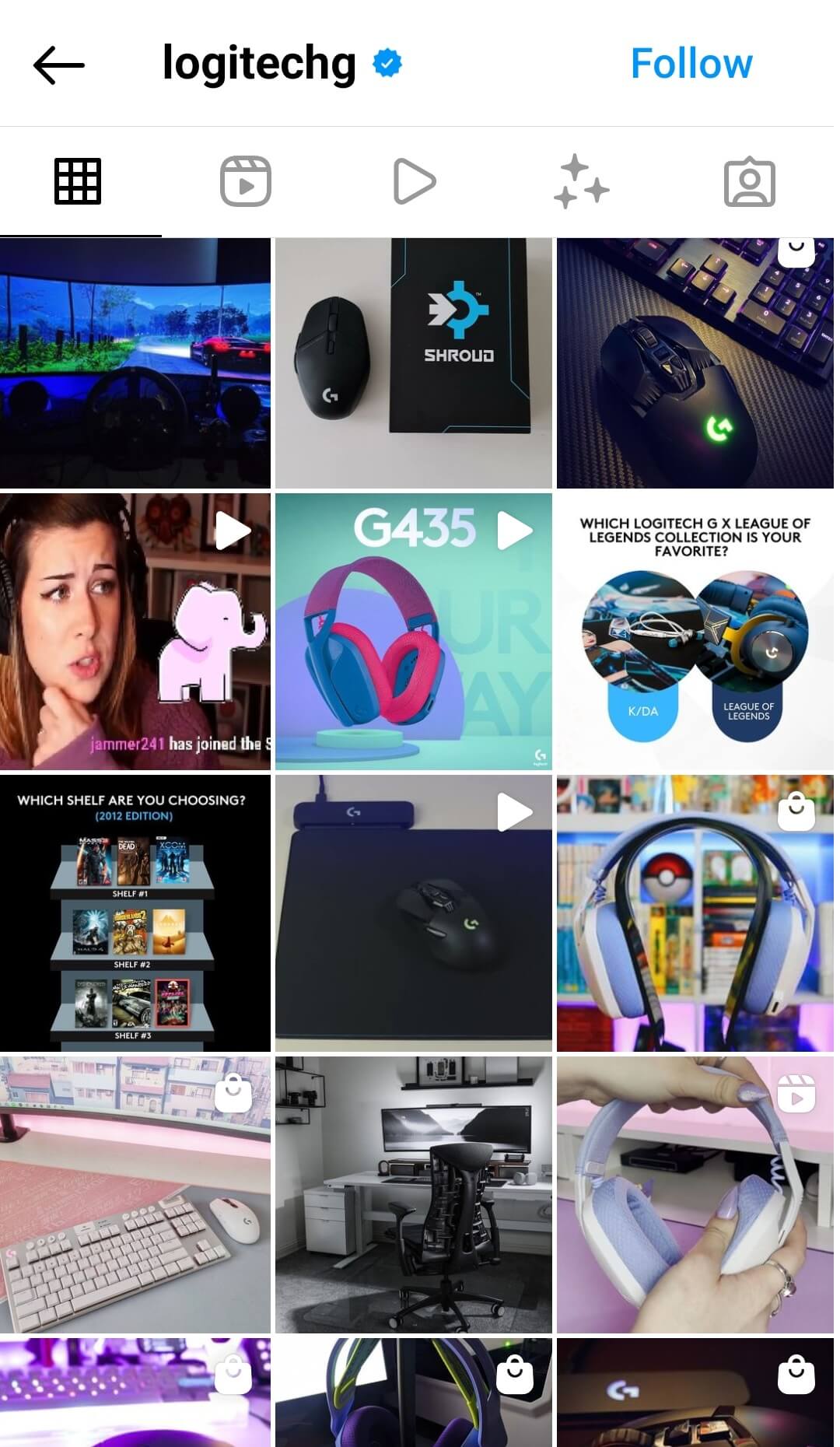 Logitech G's Instagram profile is full of cool shoppable images.
Likewise, general consumer electronics retailers can leverage the power of social proof on channels like Instagram and Facebook to show their audience the latest and hottest tech products and how they can fit into consumers' lifestyles.
For example, Currys, the UK's biggest electrical goods retailer, regularly posts on Instagram. The retailer might mention the latest product releases and show how they fit in with consumer lifestyles.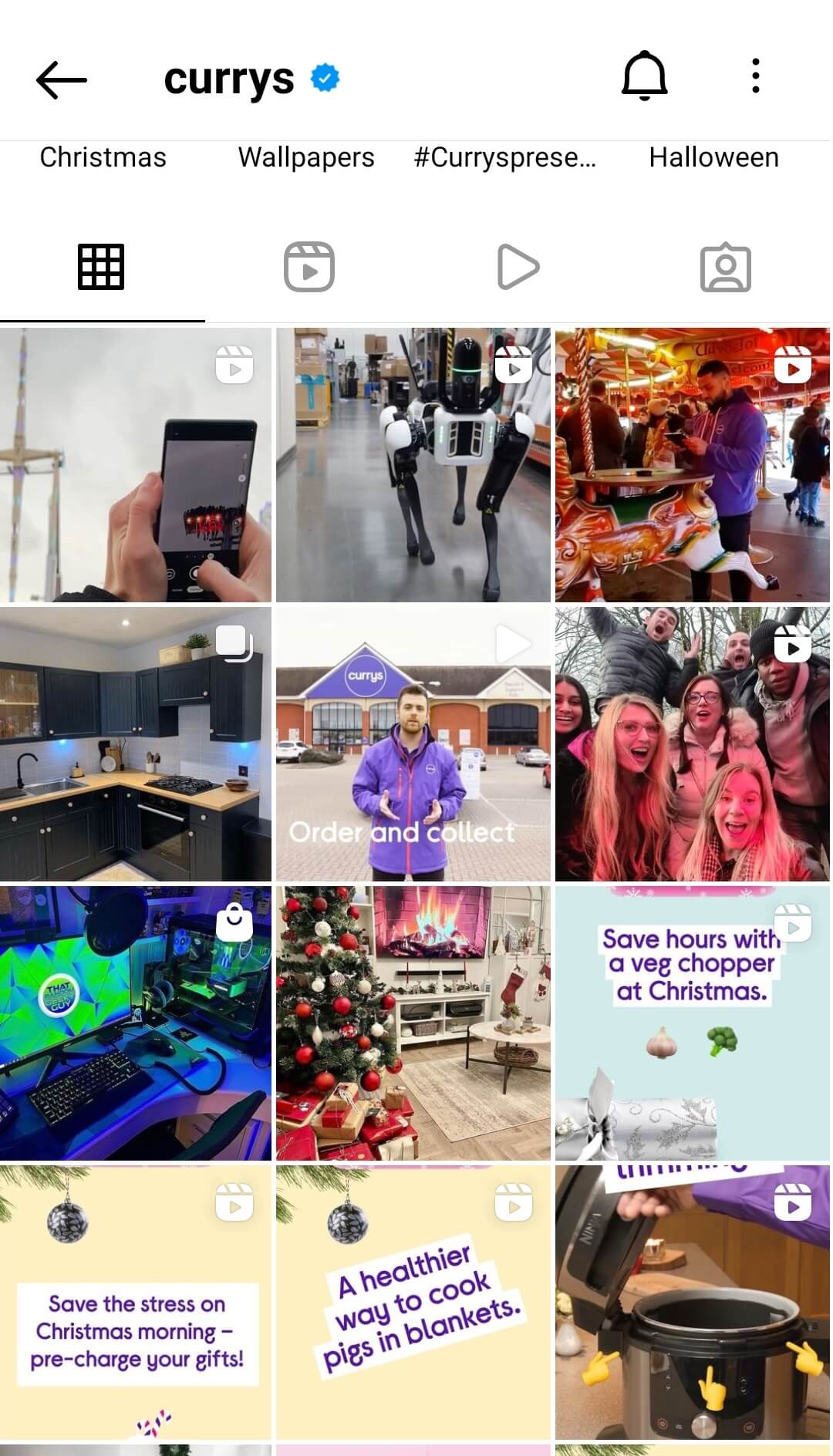 Curry's Instagram posts.
Media Markt, one of Europe's biggest electrical goods retailers, also has a strong presence on Instagram and Facebook.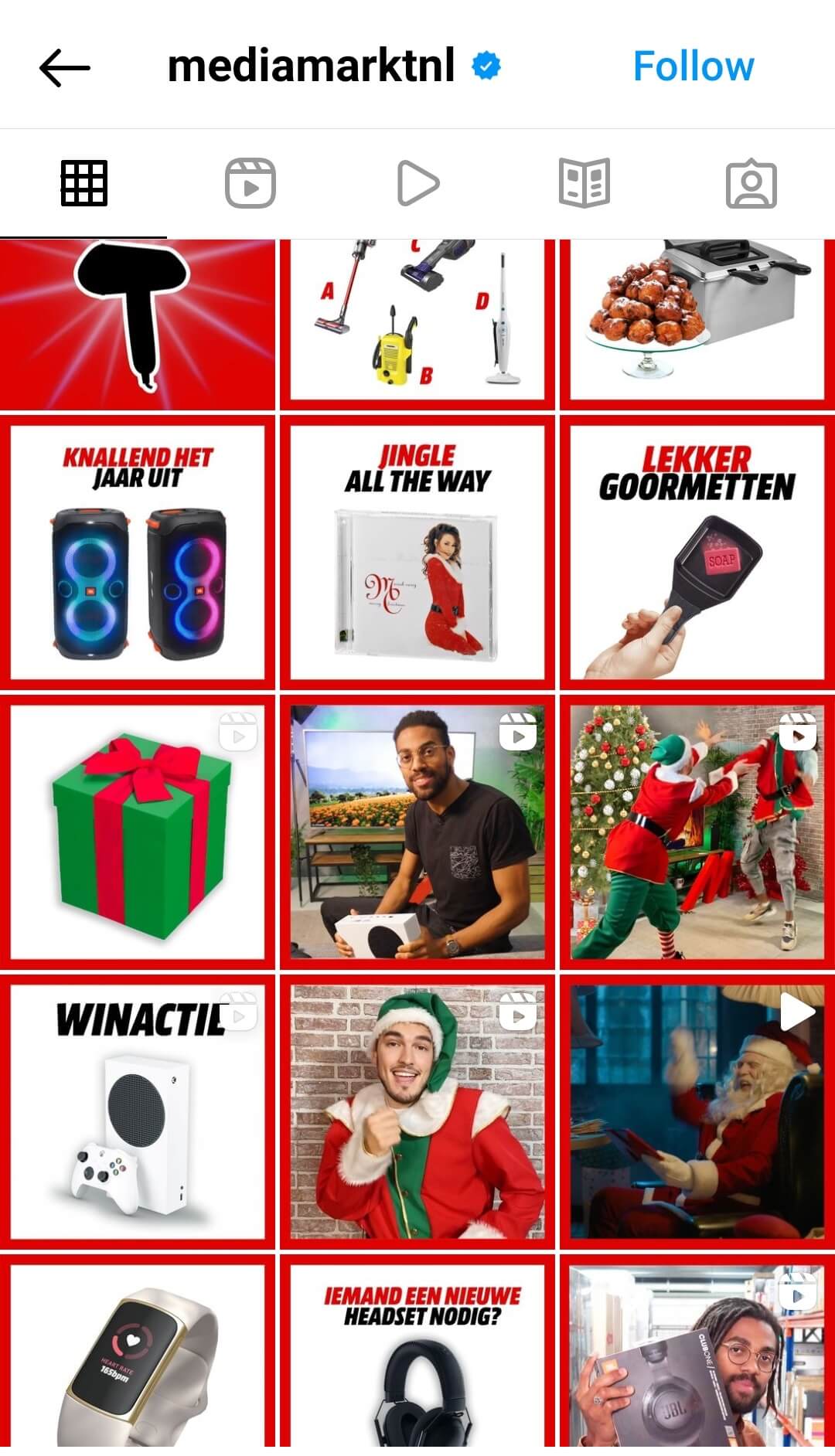 Media Markt's Instagram.
User-generated content
User-generated content (UGC) — especially reviews, product comparisons, or how-to videos made by influencers — is of particular relevance and importance to the consumer electronics industry.
When combined with social media, UGC of consumer electronics can provide brands with several significant assets:
UGC builds strong levels of trust and brand loyalty.
It provides authentic social proof of the quality, benefits, and features of a product or brand.
UGC can generate high levels of engagement, which can grow exponentially and lead to more browsers taking action or making a purchase.
A great example of this is the annual Million Dollar Challenge that leading tech and action camera maker GoPro initiates before launching a new product. In 2020, its campaign garnered over 857 million views and over 57,000 shares.
Shoppable content
Since the rollout of Facebook and Instagram shops, shoppable content is now ubiquitous; it provides a convenient and quick shopping method, where consumers can shop directly from the content and from within the same browsing experience.
Shoppable content could come in the form of product images, videos, posts, or digital catalogs of a brand's products.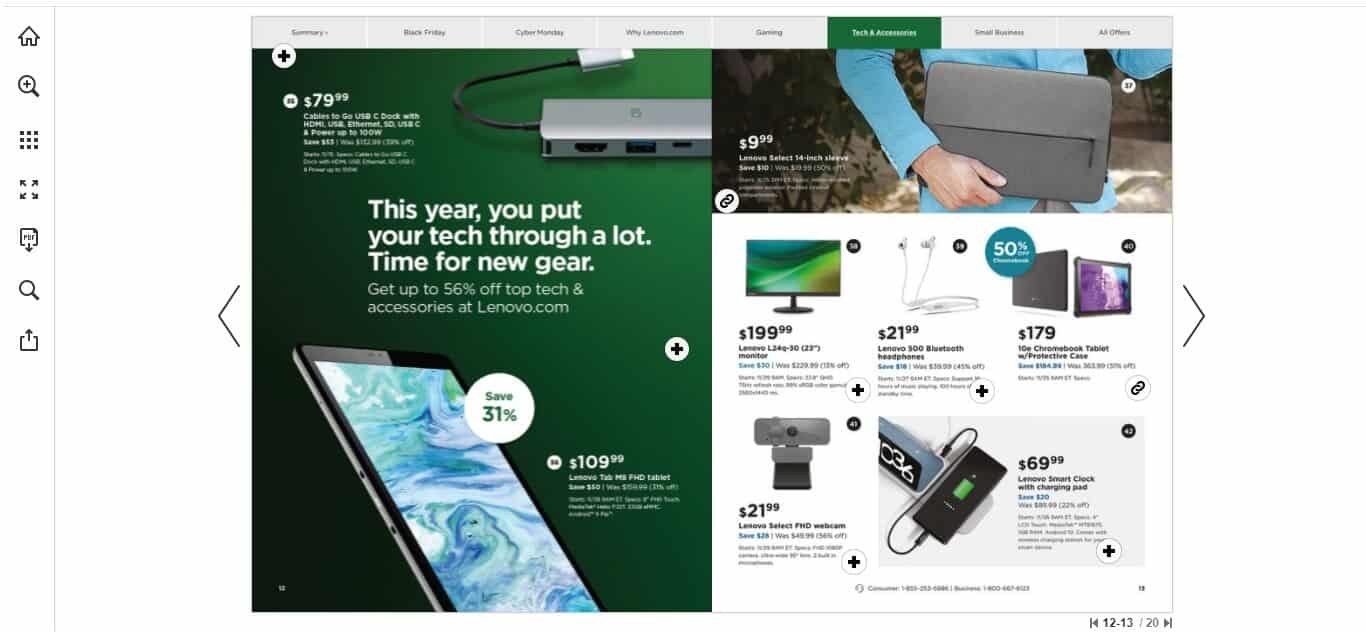 Some consumer electronics brands regularly publish shoppable product catalogs.
Content Marketing Trends: The consumer electronics industry is no stranger to discovery marketing
When consumers discover branded content that connects with them emotionally and personally, it can help consumer electronics brands to compete with big eCommerce players such as Amazon, eBay, and Alibaba.
And now increasingly so, social proof in the form of posts, videos, or in-depth product reviews; or campaigns that engage with browsers on social media, all can work towards inspiring more users to want to join in with the latest trends, and ultimately to take action and make a purchase.
Interested in offering a shoppable catalog as discovery marketing tool? Contact us, or sign up for our free 14-day trial here.