The current global economic crisis and a changing world are forcing businesses to operate in dramatically different ways. Paper is in short supply, and it's becoming too costly for retailers to rely on print.
Many brands who stop or cut back on print are aware of the impact it can have on marketing reach, yet few consider digital publications as viable alternatives.
In this post, we explore why it's becoming too expensive for brands and retailers to use print and show you how digital catalogs can become integral to your discovery marketing campaigns.
The energy crisis and paper shortages are making print publications too expensive
There are a great number of factors that are making it too costly for brands and retailers to produce print publications, and there appear to be several underlying logistical and economic issues that are at the root of the problem.
Over the pandemic and throughout 2021, the capacity of paper mills across Europe and North America shrank, with many switching to producing cardboard boxes and packaging material to meet consumer demand for eCommerce.
These logistical implications haven't been helped by the energy crisis, where energy prices have soared, causing overheads for printers and paper mills to skyrocket. Some printers report energy contract renewal charges three to four times higher than previous billings.
The reduced capacity of paper mills and rising energy prices have led to significant increases in the cost of printing, leaving print companies with no choice but to pass on costs to brands and retailers.
The troubles faced by paper mills and printers have only been exacerbated by the war in Ukraine, which has limited the supply of raw materials used for paper and packaging in Europe, creating problems across the entire global supply chain.
The shortages of available raw materials and higher catalog print costs have forced brands and retailers to phase out their periodical print publications — but often, a strategy to fully utilize online catalogs isn't in place.
Brands and retailers often underutilize their digital catalogs
Some retailers stop their print publications without ever considering online publications as alternatives.
And some retailers publish digital catalogs or flyers, but they see them as an extension of their print publications. Eventually, these retailers might stop their print and digital publications altogether.
In both scenarios, two things happen:
The reach of print and digital publications is lost.
A channel for shoppers to discover the latest deals, products, and promotions is removed.
Last year, the global number of digital buyers reached record levels of 2.14 billion, and around half of that number would have started their journey not knowing what they wanted — which is what your digital catalogs can help these shoppers with.
Moreover, your online publications can serve as powerful inspiration tools for these shoppers and become an entire discovery marketing channel for your customers.
They're much cheaper and easier to publish. You don't lose your brand reach, and they can help towards your sustainability goals.
Going back to the idea of online catalogs being discovery channels for your brand and products, we'll now show how they fit into your discovery marketing campaigns.
Discovery commerce and why brands need it
More brands and retailers have focused on building out their top-of-the-funnel (TOFU) marketing efforts to meet the demand for discovery commerce. And the data on modern consumer attitudes and behavior makes a strong case for doing so.
Only 56% of consumers are satisfied with "getting ideas online or getting product inspiration," and the average amount of time spent using social media is now 147 minutes.
With discovery commerce (or discovery marketing), online browsers purchase through engaging, inspirational content, including videos, posts from influencers, or any content on social media which resonates with a community's values.
Social media platforms aren't the only online channel for consumers to discover new brands and products. In the face of rising paid ad costs, online retailers are getting on board with the latest trends and improving the customer experience on owned channels, like their webstore.
Some retailers have built dedicated sections on their website for browsers to get inspiration or launched their own internet retail shopping channels to attract more shoppers. Online catalogs of your latest deals, promotions, or seasonal product lines can also become part of this.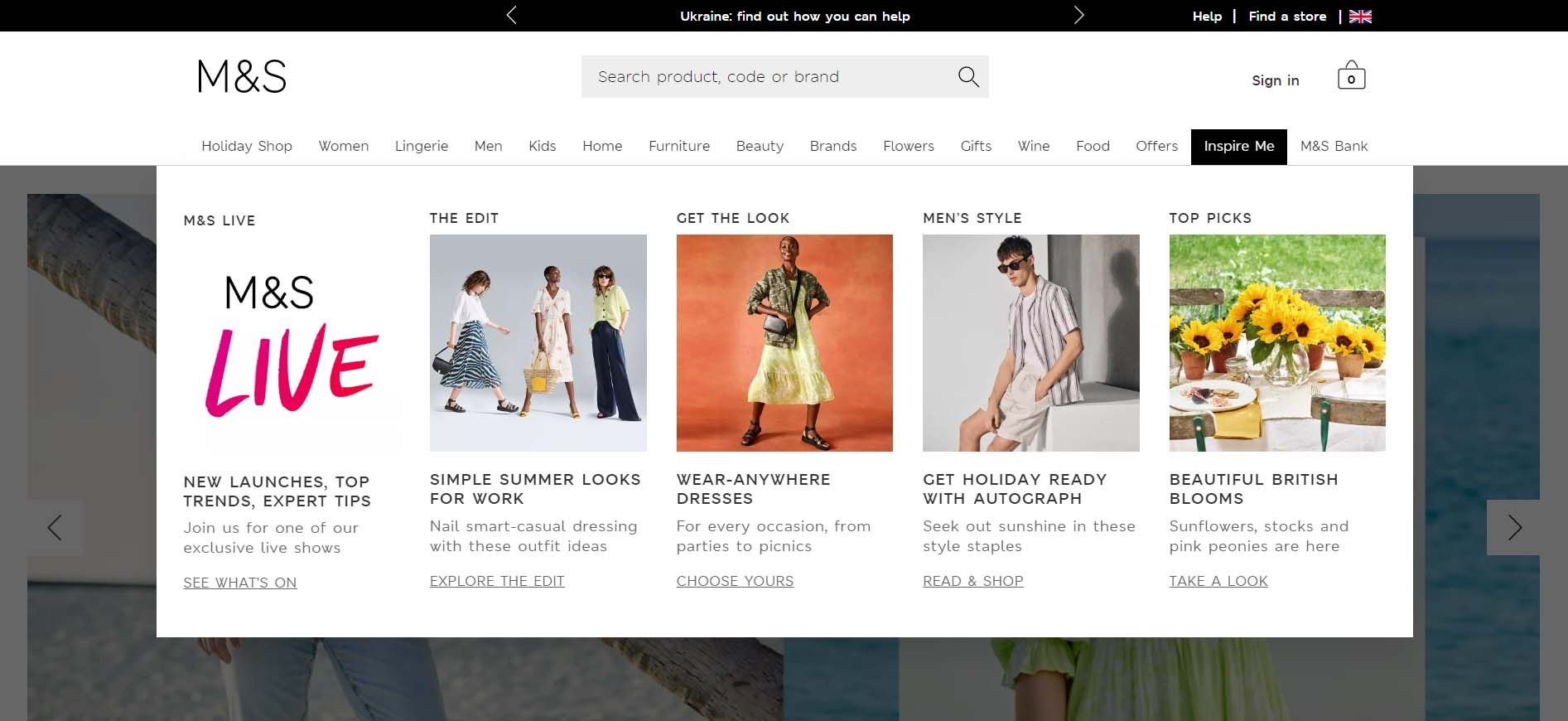 Online catalogs are arguably one of the greatest digital expressions of a brand. Filled with stunning rich media content, they provide a familiar browsing format for customers to learn a brand or retailer story while serving as a channel for shoppers to discover your latest products.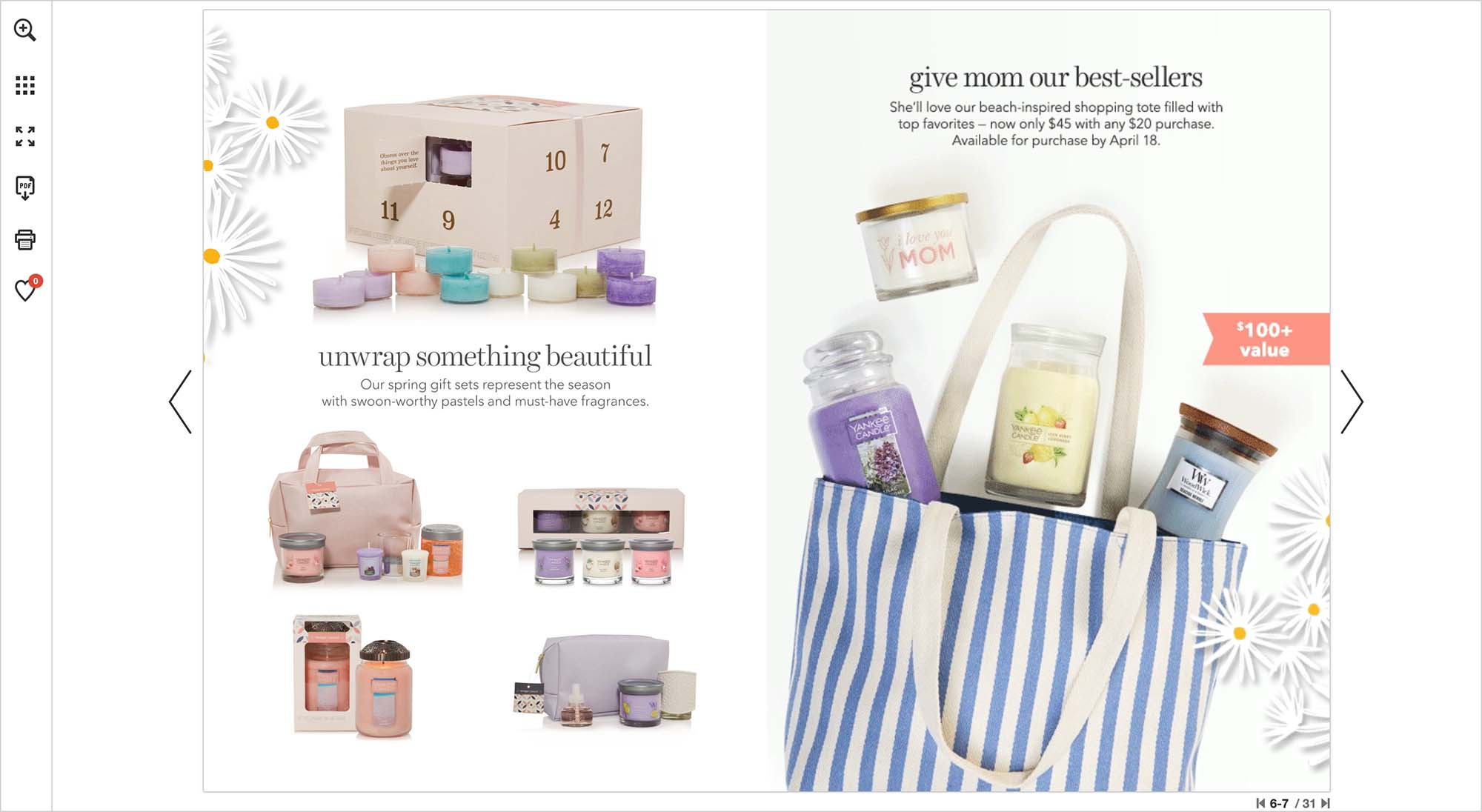 Yankee Candle online catalog.
Getting started with your online publications
With a digital catalog tool like Publitas, creating online publications is easy. You don't need to know how to code, nor do you need a knowledgeable digital experience team.
Upload your PDF to Publitas, and you'll get a link to share or embed anywhere online, which shoppers can visit to view your latest online publications.
Publish without a PDF
With Publitas, you don't need PDF files of your publications to make digital catalogs, flyers, or brochures.
You can create a template that you can fill automatically with products from your product inventory. Templates are ideal for simple deals and promotional flyers that you need to publish quickly and easily.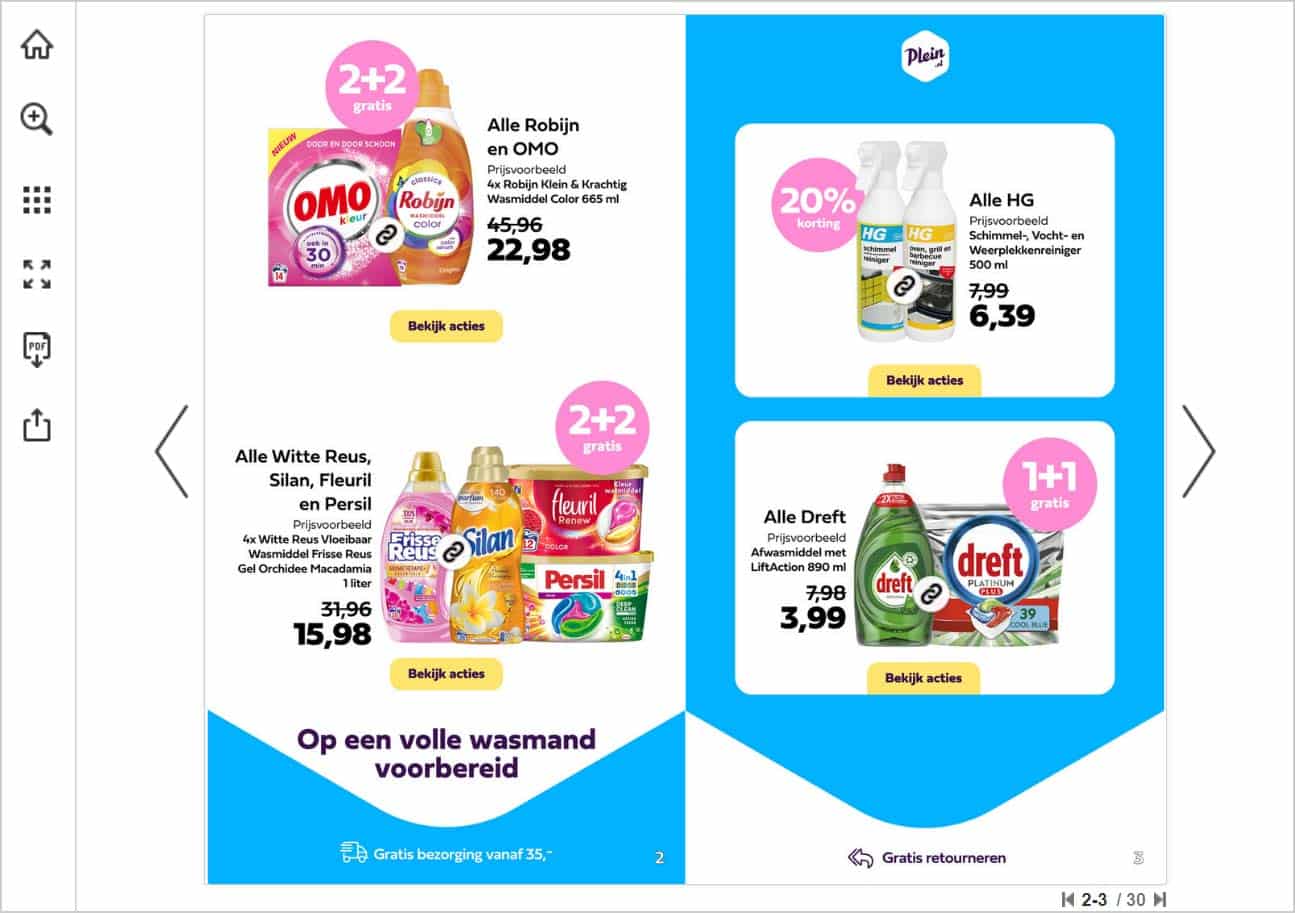 Make a strategy of how you will switch from print to online publications
When switching from retail print catalogs to digital ones, there are three main factors to consider before doing so:
Building reach.
Defining goals and attribution models.
The content of your digital publications.
It would be unwise to grind your print publications to a halt when moving to online ones. Instead, it's better to gradually build up the reach of your digital catalogs on different channels first.
Catalogs operate at the top of the funnel. Shoppers who see your online catalogs often convert later in their shopping journey. We see a big difference in performance between the audience who have visited your catalogs and those who haven't.
Because of that, your marketing team needs to consider a suitable attribution model that accurately measures how your online catalogs affect conversions lower in the funnel.
When it comes to the content of digital catalogs and flyers, automation can save a lot of time, so marketers can focus their efforts on creativity and providing the best digital catalog experiences, which keep customers coming back for more.
Go here to learn more about the main challenges of switching from print to digital publications.
Takeaways: Why brands and retailers should switch from print to online publications
Print is becoming too expensive to rely on to increase sales or boost brand awareness and reach. And over the last few years, consumer online browsing and shopping habits have changed permanently. They want to shop from brands with more meaning and whose values mirror their own.
These changes have come at a time when the cost of online ads is skyrocketing, prompting brands and retailers to focus on brand building and memorable online shopping experiences which help get repeat orders.
By switching from print to digital catalogs, you can significantly reduce costs and provide your customers with great inspirational content experiences to discover your brand and its products while building a brand that keeps them coming back for more.
Interested? Feel free to contact us or try our product free for 14 days.