Antique fairs, shopping malls, and flea markets are popular for a reason. Our brains are hard-wired to enjoy the thrill of the chase, whether we're looking for food or a great deal. When the pandemic hit, it changed our shopping habits for good.
Consumers had to find their window-shopping dopamine discovery hit online, giving rise to a new online shopping trend: Discovery Commerce.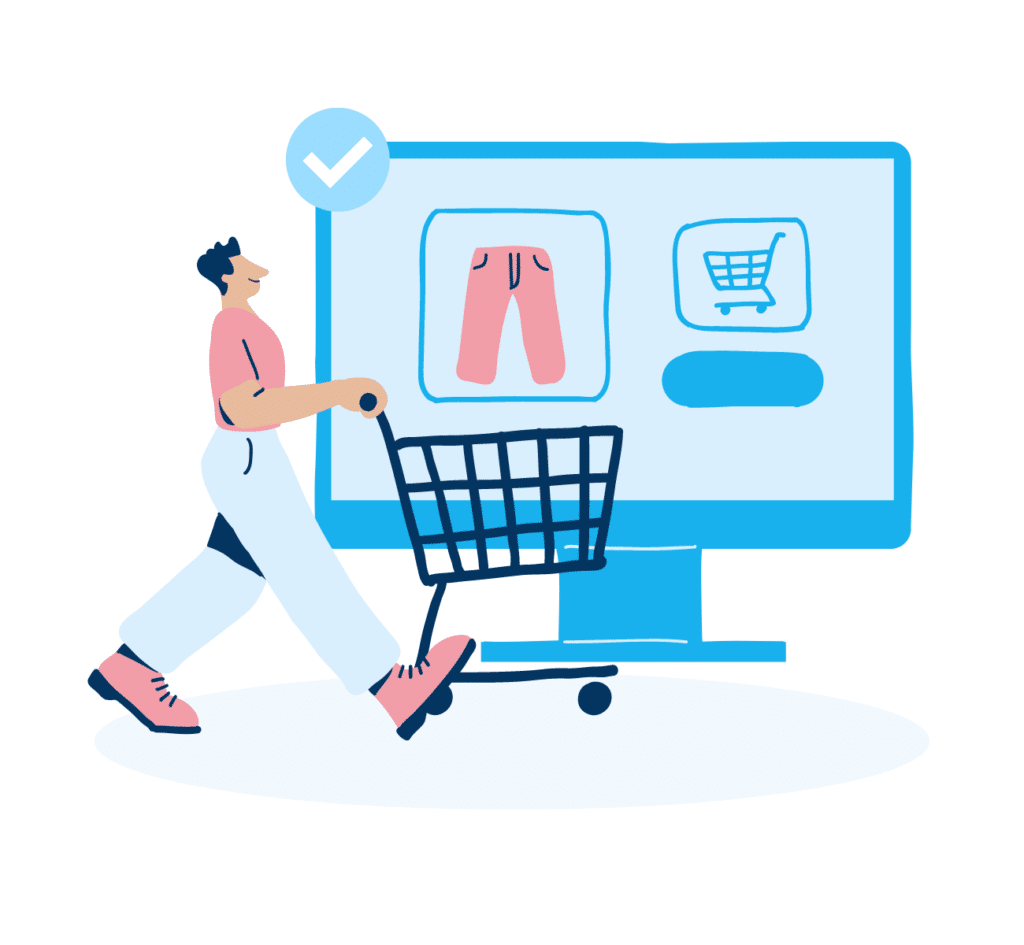 What Is Discovery Commerce?
Discovery commerce is a new approach to shopping that focuses on personalized experiences and product discovery. There are many different reasons for customers to go online. When a customer is browsing with purely transactional intent, they know exactly what they'd like to purchase and where, like adding detergent or fabric softener to your cart because you've run low. Others visit a site purely to see what's available or to kill time. They want to explore and discover new products based on their unique interests, preferences, and past purchases. It makes for a far more engaging and enjoyable experience that can boost brand affinity and customer loyalty, while simultaneously increasing sales.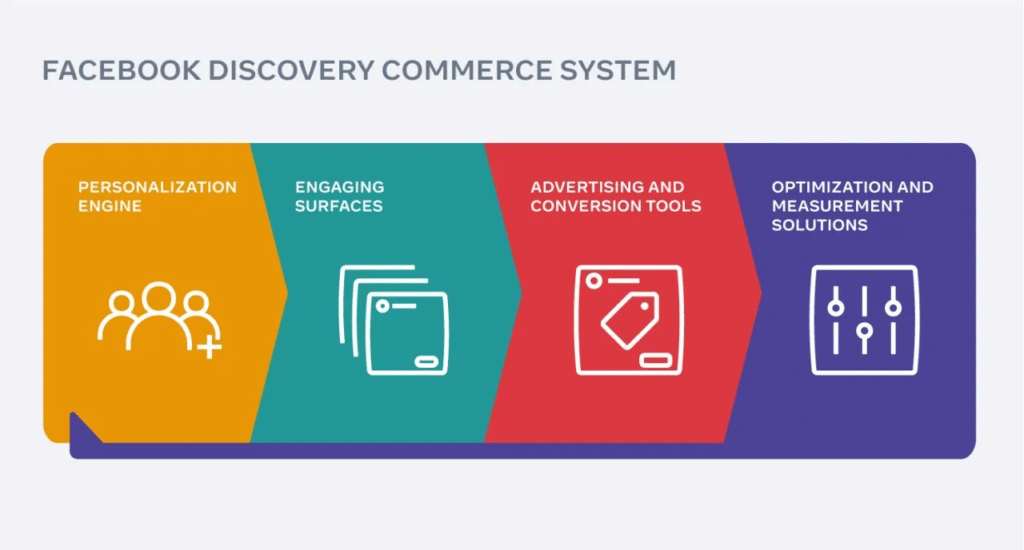 How Discovery Commerce Changed The Game
Before discovery commerce became a strategic imperative for brands, marketing managers focused on direct sales and short-term gains through targeted product ads and websites optimized for search. While direct sales and search intent are still vitally important, it doesn't consider the long-term brand value and affinity.
A whopping 63% of consumers like the idea of discovering products online that they weren't specifically searching for. By implementing discovery marketing strategies, consumers can find products they wouldn't have found otherwise; while brands can target audiences they wouldn't have been able to reach (or convert) otherwise. In short, they can convert customers who have needs that they aren't even aware they have yet.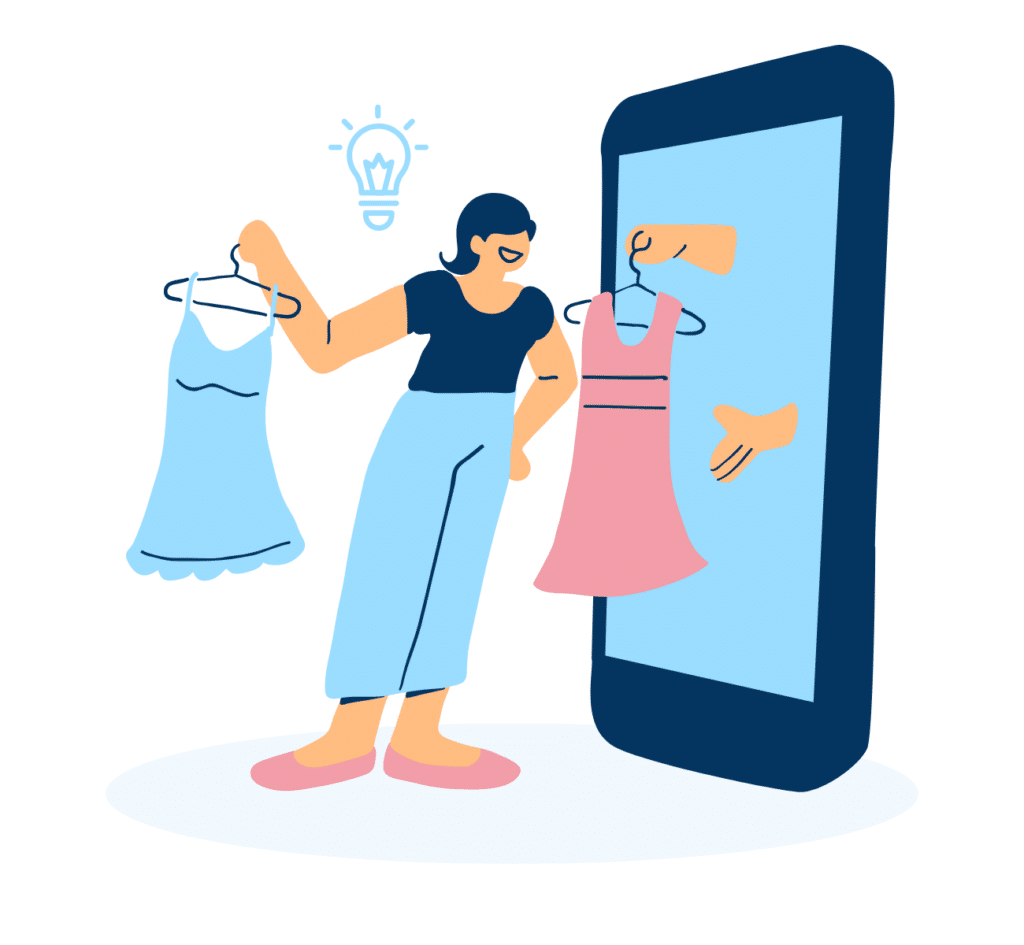 How Does Discovery Commerce Work?
Discovery commerce/discovery marketing creates a pleasant passive browsing experience that can easily transition to active engagement and purchases. By creating a well-designed, highly attractive and carefully curated catalog perfectly facilitates the exploration of products, while the interactive elements make it easy for customers to make a purchase or find more information.
Reeling customers in through social networks and marketplaces
Discovery commerce uses algorithms and machine learning to personalize recommendations and collections based on customer preferences and behavior. The information gathered enables companies to target consumers who don't know what they want or even prefer yet. Unlike traditional e-commerce, discovery commerce doesn't rely on the customer to find the product but uses the product to target a customer.
Companies can utilize the social media ecosystem, like Facebook Discovery Ads, to export product information to customers' social media feeds based on their interests. By clicking on the ad and visiting curated collections in the seller's complete digital catalog, the customer can continue exploring the brand's offering based on their interests.
These digital catalogs can be enhanced with how-to or promotional videos or pricing information, using professionally art-designed photos that capture the imagination.
By providing customers with a more personalized and immersive shopping experience, discovery commerce can increase engagement and loyalty. Customers are more likely to return to a site that provides them with personalized recommendations and a curated selection of products that align with their interests and preferences.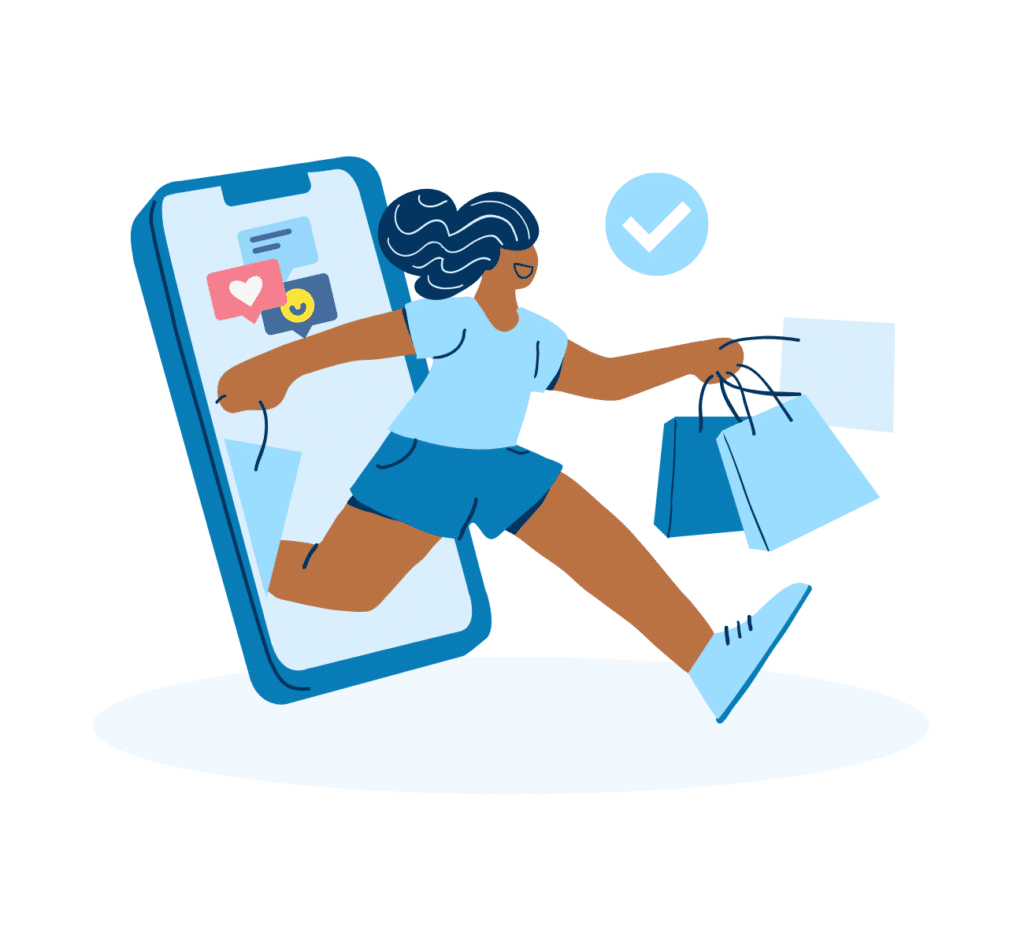 Inspiring customers with rich visual displays
Once customers visit the site, they are instantly presented with visual inspiration. Brands like Connox have seamlessly used a combination of offline and online promotion and purchasing with their digital catalogs and inspiring lookbooks that help customers emulate their iconic seasonal looks. By using video, imagery and even audio, customers can truly visualize what it might be like living in a home furnished by Shoppe.
Typical catalog information like product attributes and pricing is nowhere to be seen but can easily be found via hotspots, creating cleaner and more inspiring images that resemble the glamor and styling of curated Instagram posts and magazines. The catalogs use discovery marketing techniques that encourage exploration, inspire action and move utility online.
Users can find more information and buy items directly from the page or the video they're watching, making it easier to cross-sell items across categories and adding visibility to products that the customer wouldn't have searched for organically.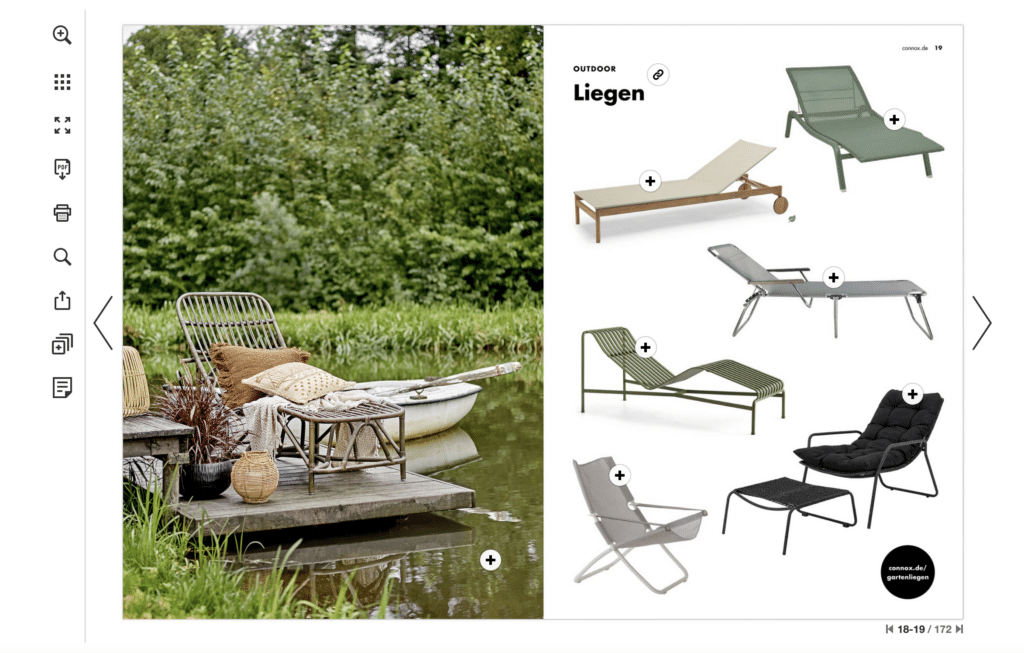 Showcasing how customers can use the product
An online presence and great search functionality are no longer enough to keep customers coming back for more. By creating rich and interactive shoppable content optimized for discovery, brands can tell a story in a way they simply can't with an e-commerce store. A digital catalog, for example, showcases the lifestyle a customer could lead by buying their products using inspiring photographic assets and attractive copy.

Converting existing content into a veritable discovery marketplace enables brands to collect quantifiable results and data about shopping preferences that could be used to hone their sales efforts, both online and offline. It removes friction from the customer journey as well: a customer that's watching an inspiring video showcasing products doesn't have to leave the platform to make a purchase. All it takes is a simple click.
Where ecommerce drove short-term conversion rates, discovery commerce drives long-term brand value. Instead of fighting for attention on cluttered websites, brands can showcase their products in a way that focuses on education and inspiration. By adding how-to guides, reviews, and user-generated content, visitors can clearly visualize how they will use the products they've discovered, boosting the odds of converting them to paying customers.
If done correctly, discovery commerce enhances traditional online product marketing by encouraging customers to buy the products they didn't even know they were looking for, opening up new possibilities for sales and building their brand presence at the same time.
Publitas makes it easy to convert or create content optimized for discovery. If you are interested in discovery commerce and what it could do for your business, why not sign up for a free demo with Publitas?