Product Update: Over the past few months, we've received several inquiries from our customers asking for crisper images and texts. Well, you spoke and we listened. Our mad scientists gave their best shot to enhance the readability of your publications, and we think you're going to like the difference.
Product Update: Crisper texts & sharper photos
Here's a text cut-out of a spread taken from Frame Magazine: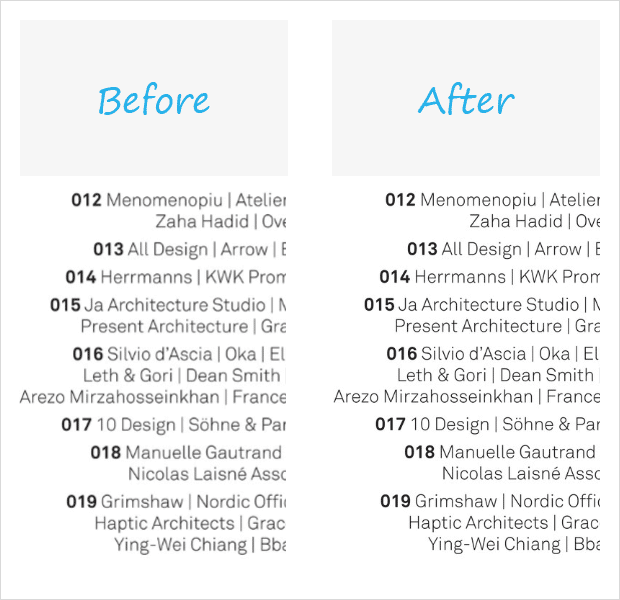 Text crispness before and after the update.
On the left, you can see how the text was rendered before the update, and on the right, you can see how it looks now. You'll notice some blurring on the left, which was caused by how images were scaled in our viewers, and we've improved this with our latest update.

That's pretty much it. It's a short update, but one we think all of our customers will appreciate. Your feedback helps us improve and give you the tools to delight your readers, so feel free to share your ideas with us!