Increasing Reach through Geographical Journey Targeting
Significant footfall increase and revenue boost for large Toy Store
Our team recently worked with Intertoys to achieve the goal of boosting footfall in their brick-and-mortar stores.
Our challenge was to develop a targeted marketing campaign that would increase footfall by attracting the right customers and reduce any potential 'waste' in their ad spend. The campaign was active during the November holiday season.
Part of the challenge for Intertoys originated from their renewed marketing strategy when they shifted from traditional (offline) media to digital. The revised focus on customer audience targeting posed a difficulty in ensuring the accuracy of the targeting to deliver value.
How does offline geo-targeted reach work as a marketing strategy?
Location behavior data provides valuable insights into customers' preferences, behaviors, and movements. By analyzing and then targeting this data, we help you to connect with your customers in the most personalized and relevant manner possible.
The target audience for the in-app marketing campaign is created using visits to offline locations rather than online search behavior.
For example, if someone visits a DIY store and an Estate Agent within a certain time frame and is in a specific age range, there is a high chance that they have recently bought a property. Therefore they would be a good target market for a bathroom store.
These parameters are used to create the audience by capturing this behavior via mobile phones, and those people are then shown in-app ads.
When they visit the store eventually the loop is closed and the footfall will be attributed to the campaign.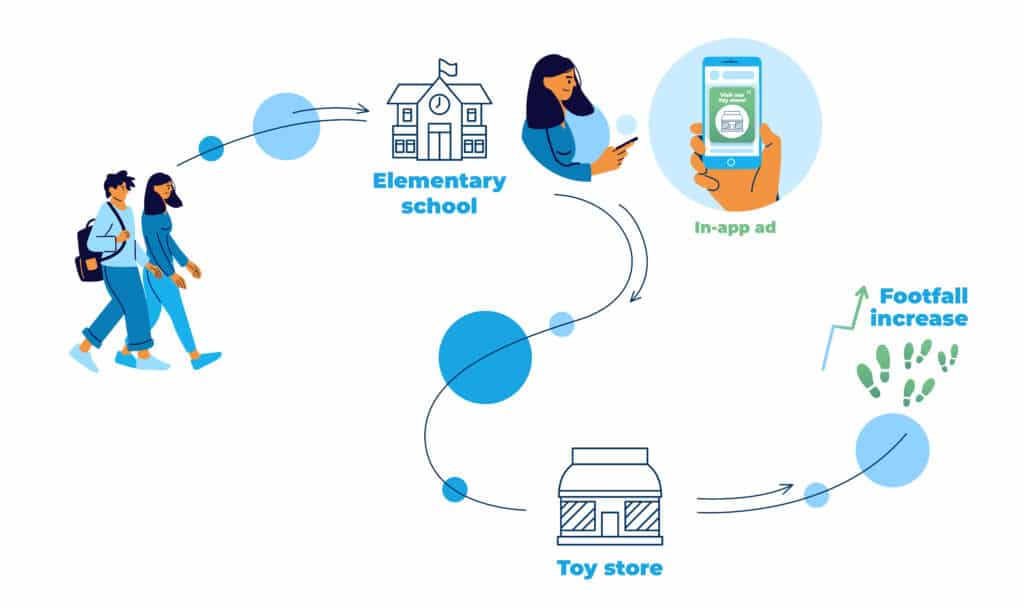 We decided to target the age group of 25-45 who had recently visited a primary school and adults who had been to indoor children's play parks, amusement parks, and Zoos. We believed this group would be more likely to have children and therefore be more interested in purchasing toys.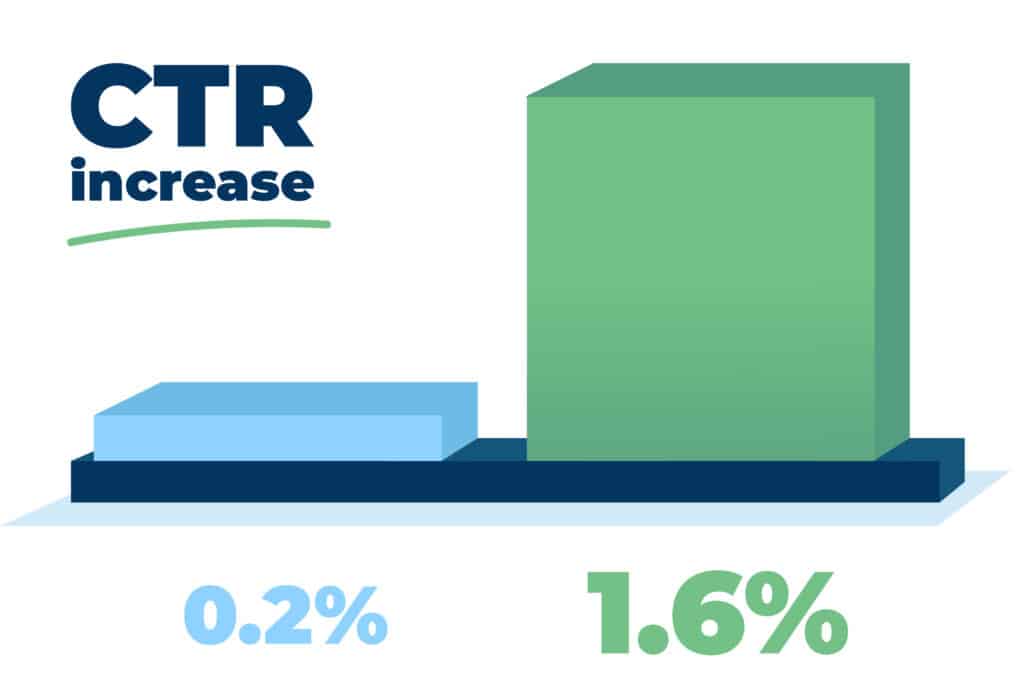 To effectively connect with our target audience, compelling and relevant in-app ads were created and strategically delivered on the mobile devices of our pre-identified target audience. 
We reduced wasted ad spend by only showing ads to people who were interested in purchasing toys based on their previous offline behavior that was captured.
This helped to ensure that our campaign was effective and that we achieved a CTR of 1.64%, which was higher than the industry benchmark.
One of the best things about the Reach solution is that we measure the success of your campaigns not only with an impressive CTR of 1,6% ( against a benchmark of 0.2%) but also by footfall uplift. 
By targeting the right audience, we were able to reduce waste in ad spend and achieved real store visits. We measured the success of the campaign by the number of customers who visited the store after being exposed to the ad. 
We saw a 31.3% increase over the ad-exposed audience against the control group, which was an increase in the volume of +9000 visitors.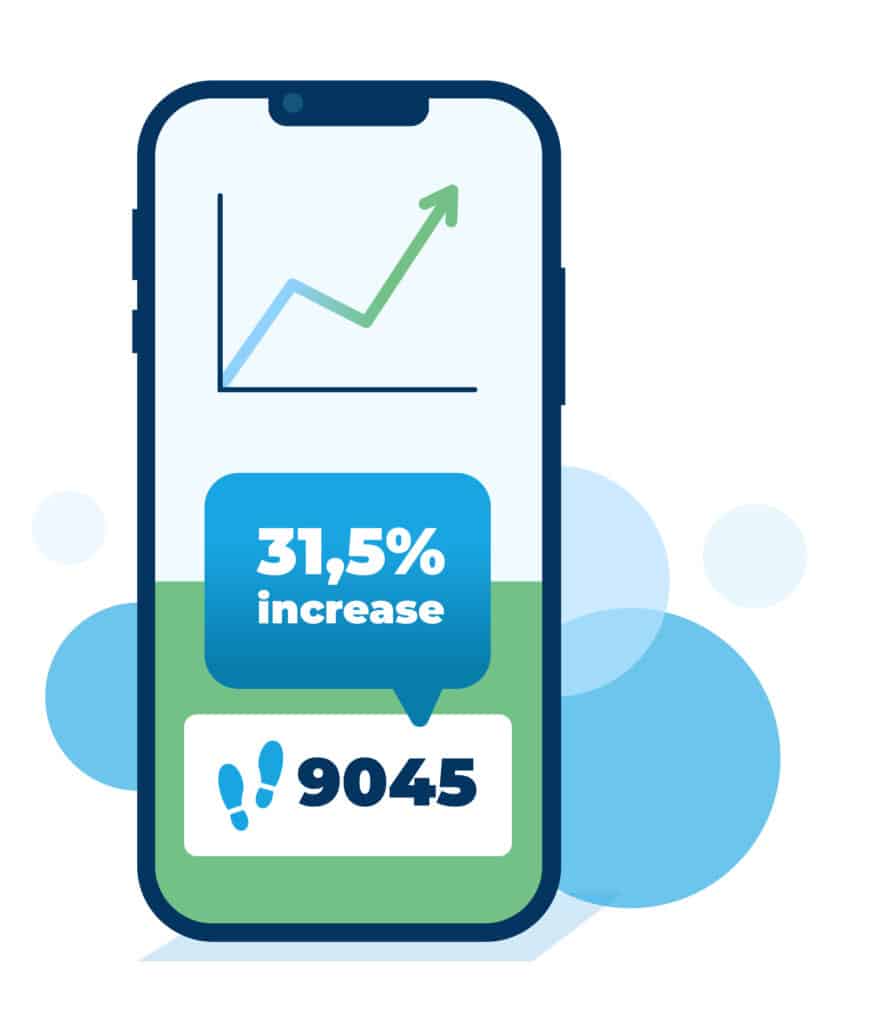 By considering the average spend per customer at the toy store, the ROI of the campaign is estimated to be around 995%. 
This significant increase in revenue showcases the effectiveness and value of targeted marketing campaigns for brick-and-mortar stores like the toy store we worked with.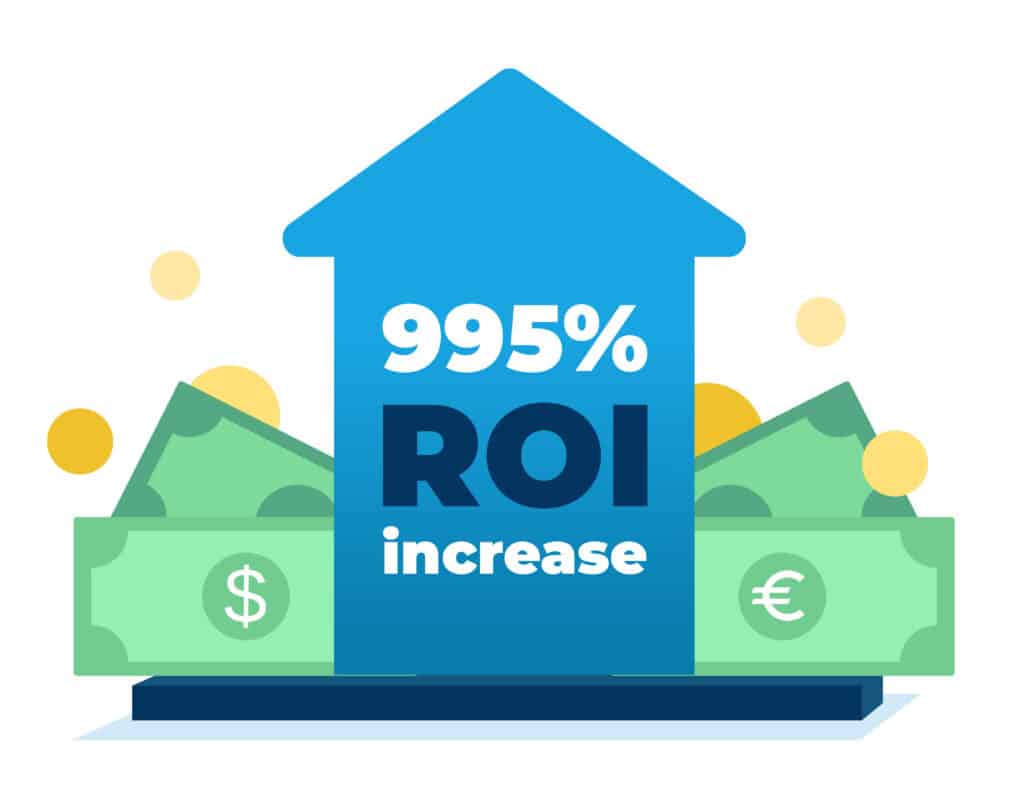 At Publitas, we understand the importance of data privacy, and we ensure that our system fully complies with European privacy (GDPR) laws. Our targeted marketing campaign was designed to be both effective and compliant with GDPR regulations, which helped to build trust with our clients and their customers.
Our geo-targeted mobile marketing campaign was a great success and helped to increase footfall for the toy store. 
By targeting the right audience based on offline behavior, we were able to reduce waste and achieve real store visits. The increase in footfall resulted in a significant increase in revenue for the toy store, which demonstrated the value of targeted marketing campaigns.
Interested in growing your footfall by 30%+?