Valentine Day: According to Oberlo, consumers are still definitely spending money on Valentine's Day! Their article states that the average amount spent per person on Valentine's Day in 2022 was $175.41. It marked a 6.5% annual increase and brought total Valentine's Day spending to $23.9 billion.
No longer reserved for only romantic love, Valentine's Day and its counterparts like Galentine's Day have become about spreading the love with all the people you love, yourself included. This is a retailer's dream, more consumers are shopping for more individuals making cross-selling and up-selling opportunities endless. The increase in basket sizes, average order value, and revenue is the cherry on top.
Aim to inspire with real data on past Valentine's Day purchases, so shoppers feel confident and decisive with a quick choice. Here are three ways to do that:
1. Use your data to push most-purchased products to the top of your website homepage or digital catalog
To ensure retail shoppers don't have to search for ideas or products, put them front and center in all key assets. A digital catalog is a great way to do this as you can quickly create Valentine's Day 2023-focused one-page digital catalog utilizing the most-purchased products from the previous year.
One of the best tactics is to make it very clear that these are the brand's most-purchased products as this increases shopper confidence and will increase their chances of converting.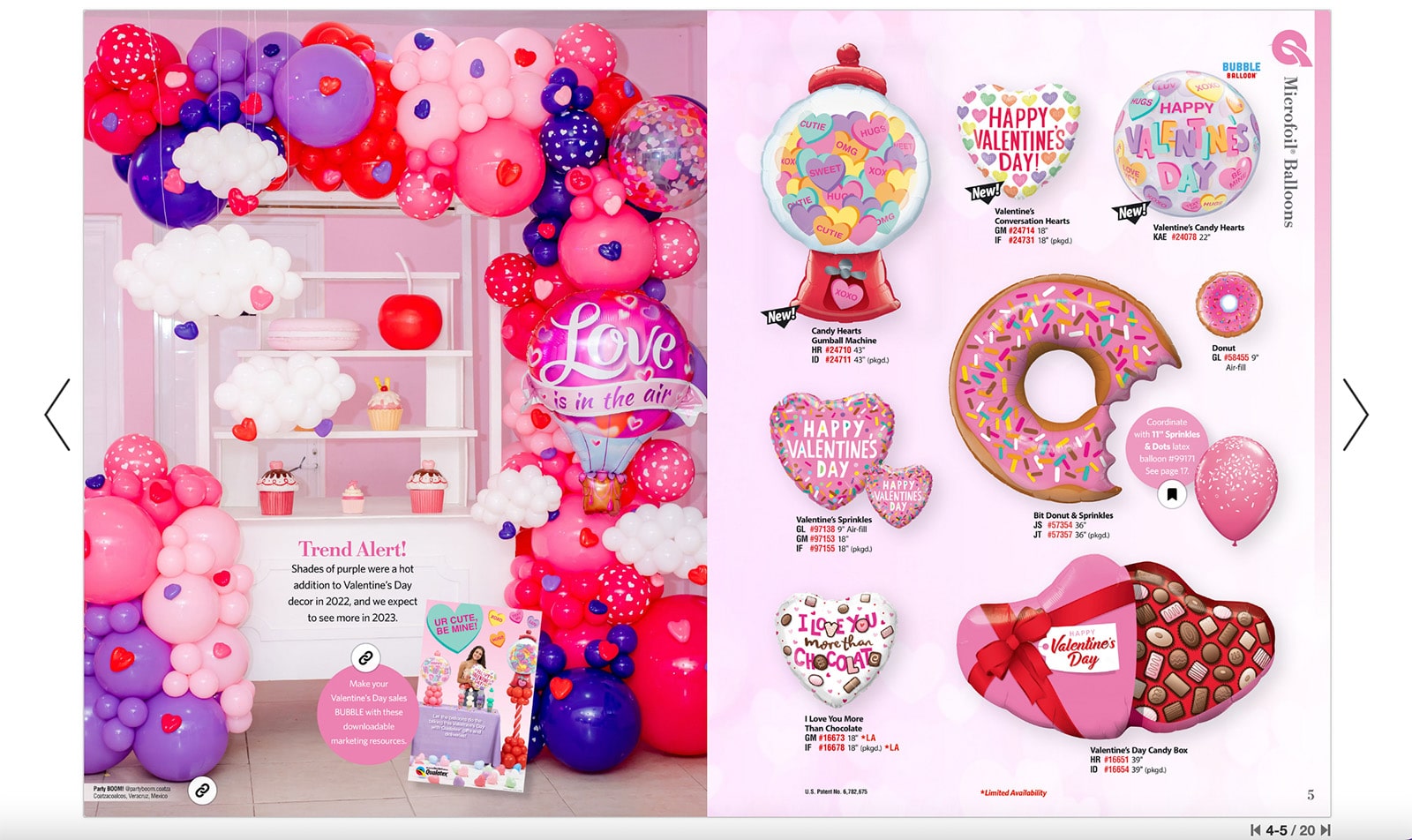 Most digital catalog products offer dynamic product tagging and product feed import features, which makes it a quick and easy process. You can then share this digital asset on your social media channels and email strategy, increasing reach and retail conversion.
Bundle most-purchased products into discounted sets
Bundling products together for thematic days like Valentine Day is a clever tactic as it allows you to solve many problems simultaneously. Product bundling boosts sales, grows revenue, improves the average order value (AOV), and clears out aging, slow-moving stock helping reduce inventory waste and free up warehouse space. All the while retail shoppers are chuffed with their purchases, getting a great deal does wonders for brand loyalty!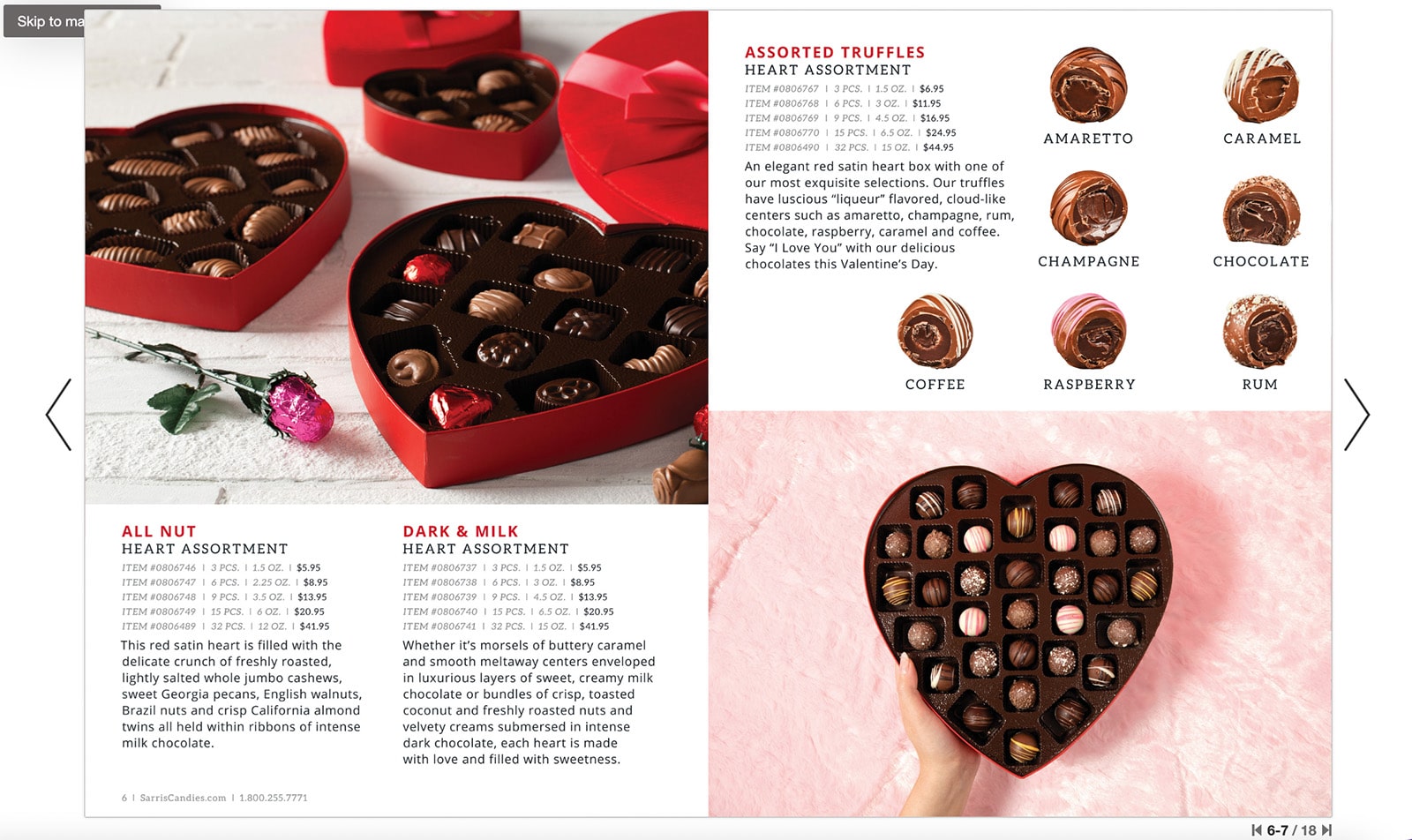 Use interactive media to showcase product usage to improve the relatability
Interactive media like videos, short clips, GIFs, banners, or live broadcasts on social media can help create an engaging, immersive shopping experience.
Fashion brands, want an excellent way to showcase your product, up-sell across categories and interact with your consumers? Host an Instagram live broadcast, How to Style Valentine Day Date Looks. Having real people wearing your product allows retail shoppers to envisage themselves in your pieces, creating relatability, not to mention you'll gain real-time insights by engaging with your customers in the comments.
Boost engagement and click-through rates (CTR) with well-designed interactive digital banners. A clever and cost-effect part of any ad strategy, brands can showcase multiple products at a time by using dynamic imagery, GIFs, or video content.
Conversions
The click-through rate (CTR) may be improved by using a compelling call to action, which then directs customers to the website or digital catalogues of their choice, with the ultimate objective of boosting sales of Valentine Day gifts.

If increasing your retail conversion rate is one of your company's goals, not just for Valentine's Day but also for 2023, then putting these strategies into action will almost certainly help you see an increase in that statistic! This goal can be achieved not only for Valentine's Day but also for 2023!
Not just for the celebration of Saint Valentine's Day, but also for the year 2023! Your rate of conversion, in addition to your possibilities of engagement, cross-selling, and up-selling, should all grow, which should, in the end, result in bigger basket sizes and, most importantly, an increase in money.