Great Ways to Use Videos in Your Publications: High-quality images, carefully crafted brand messages, and product details are the cornerstone of a rich and engaging digital catalog. But videos can be the icing on the cake to create a winning top-of-the-funnel discovery experience.
Videos are the number one medium by which consumers discover a brand they later purchase from. Videos significantly enhance the browsing experience of your digital catalog by engaging with shoppers in ways that words and images alone can't.
For example, you can use video to provide more brand or product inspiration, show extra product functionality, or tell a more compelling brand story.
Here, you'll find ideas and inspiration on how to use videos in your digital catalog.
Publitas video features: 7 Great Ways to Use Videos in Your Publications
Before jumping into customer examples, let's do a quick recap on our video features.
There are three main ways you can add video to your Publitas catalogs:
Embed video inside your catalog to play on the page.
Use a clickable area to open a video overlay that pops up.
Include video in a product details section.
You can add videos as links from Vimeo or YouTube, or you can upload your own MP4 video files. When using MP4 files, you can enable autoplay and loop the video.
For a short tutorial on adding videos to your catalog, visit our support page here.
So what are some ways you can use these features to improve your catalog?
Looping video on the cover page
The cover page is the front door to your online catalog, and with a short looping video on it, you can inspire browsers right from the start, encouraging them to turn the page.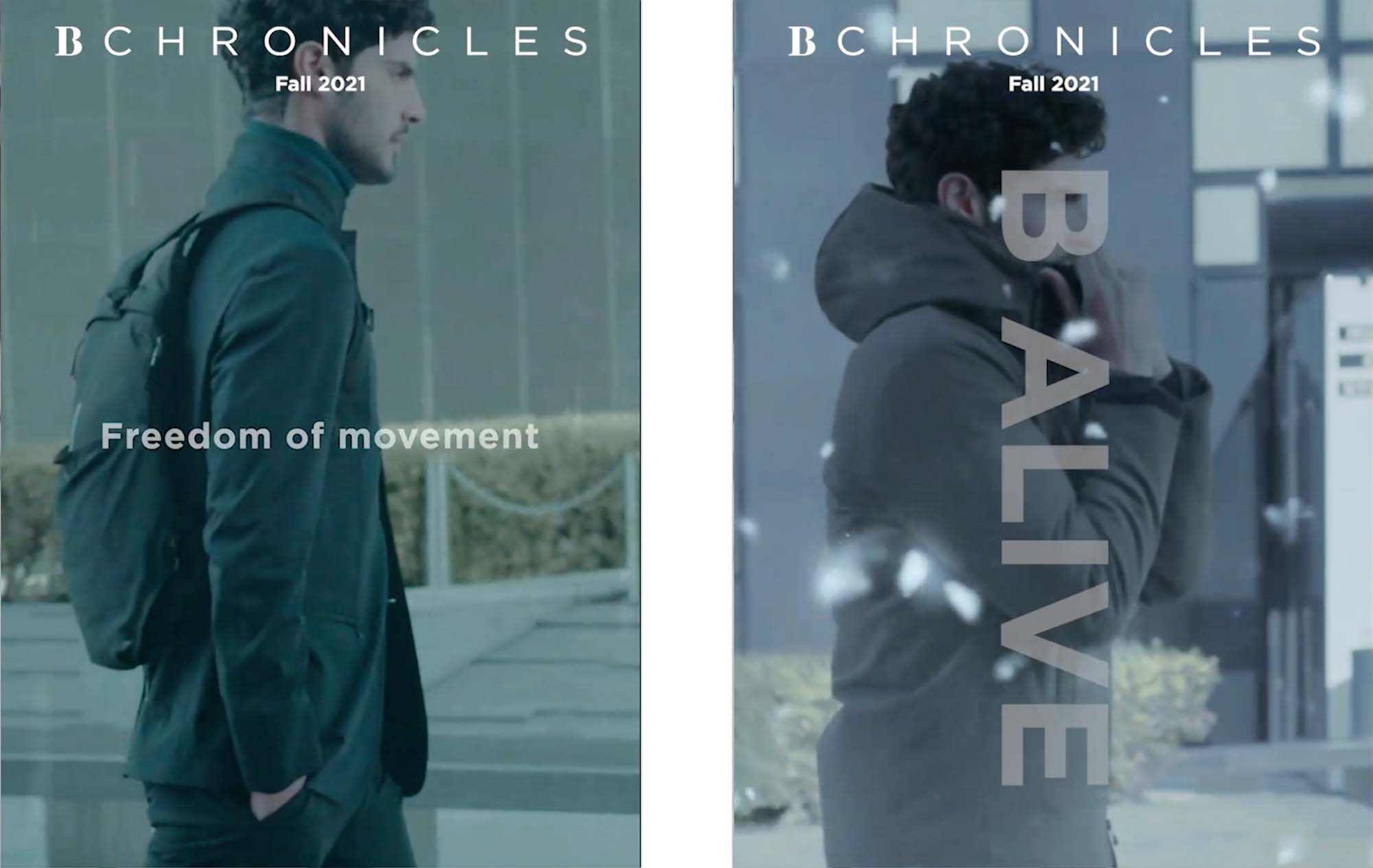 Italian menswear label Boggi Milano added a short looping video to the cover of its fall 2021 catalog.
Catalog introduction video
For industries like home furniture and decor, intro videos at the beginning of a catalog can set the scene for a particular season or theme to get shoppers in the mood for what lies ahead.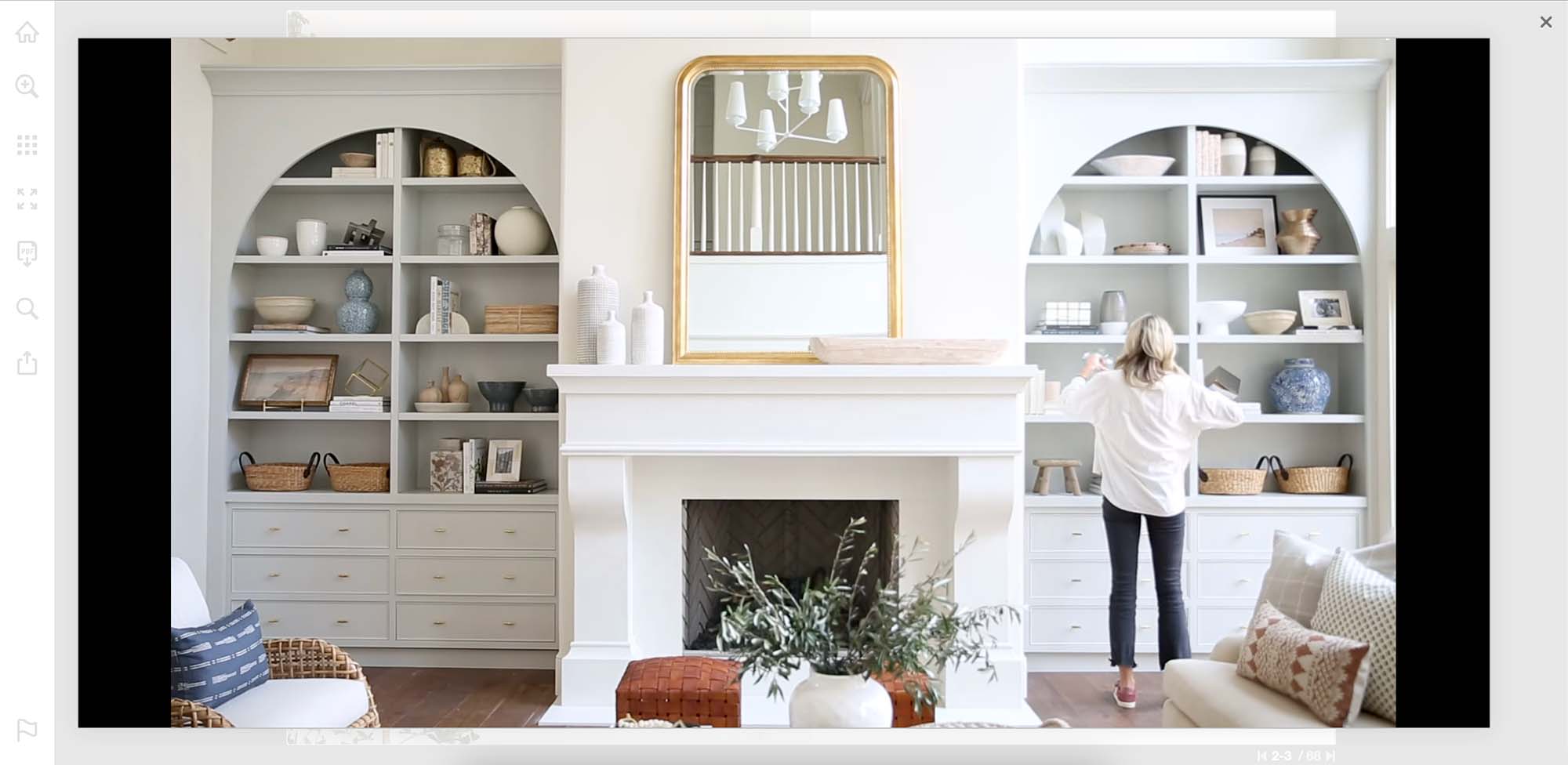 Intro videos that show a brand's looks can inspire and guide more shoppers to shop entire collections and not just individual pieces.
Watch McGee and Co's intro video.
Short looping videos for movement
Short looping videos can pique shopper interest or give them inspiration and ideas for how to enjoy a particular occasion or season.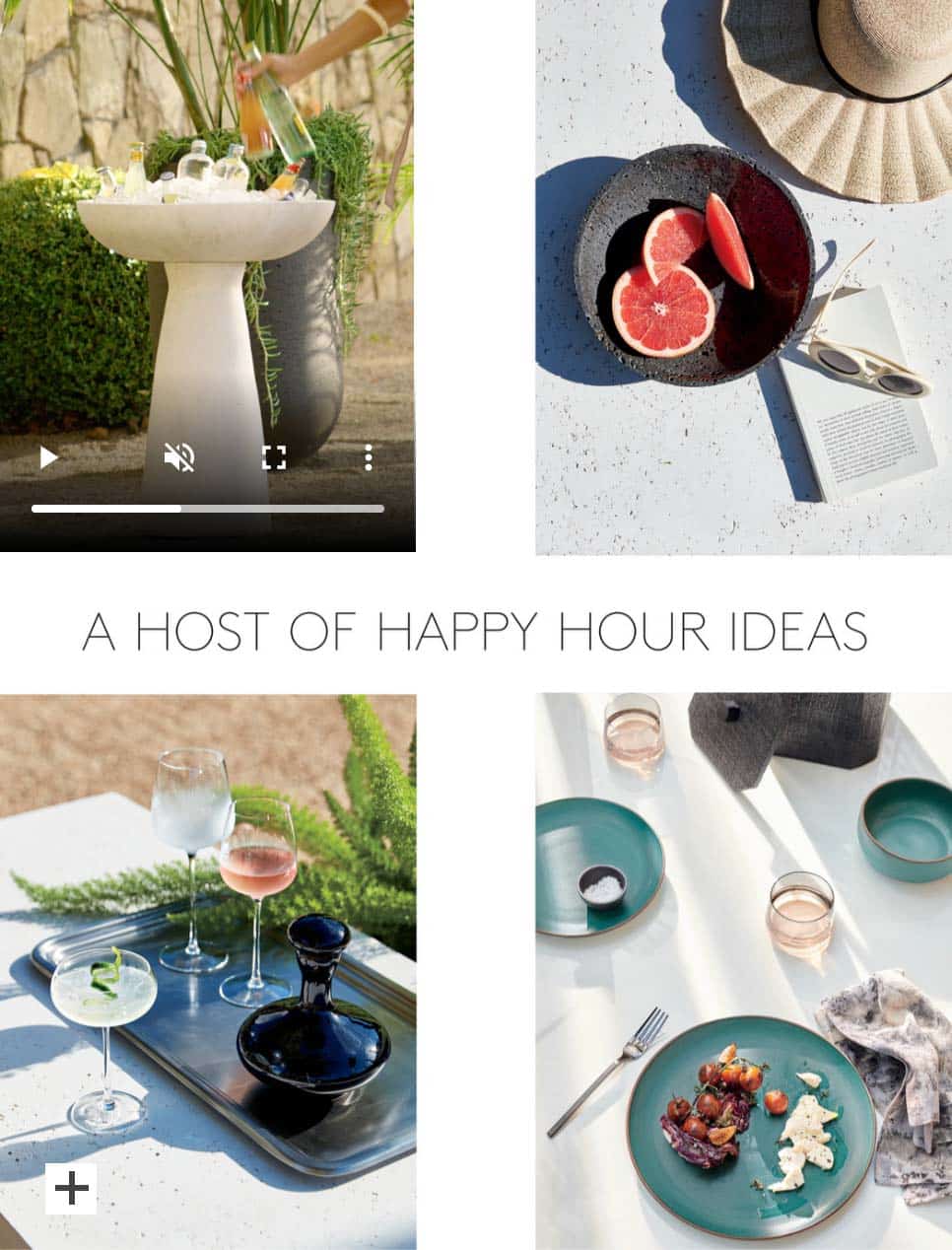 You can embed short videos alongside other content in your catalog and give browsers a better visual commerce experience.
Just like using a longer intro video, you can use short looping videos at the beginning of your catalog to help get shoppers in the mood and set the tone for your collections. Or, you could use them to show product variations, like color, size, or modifications.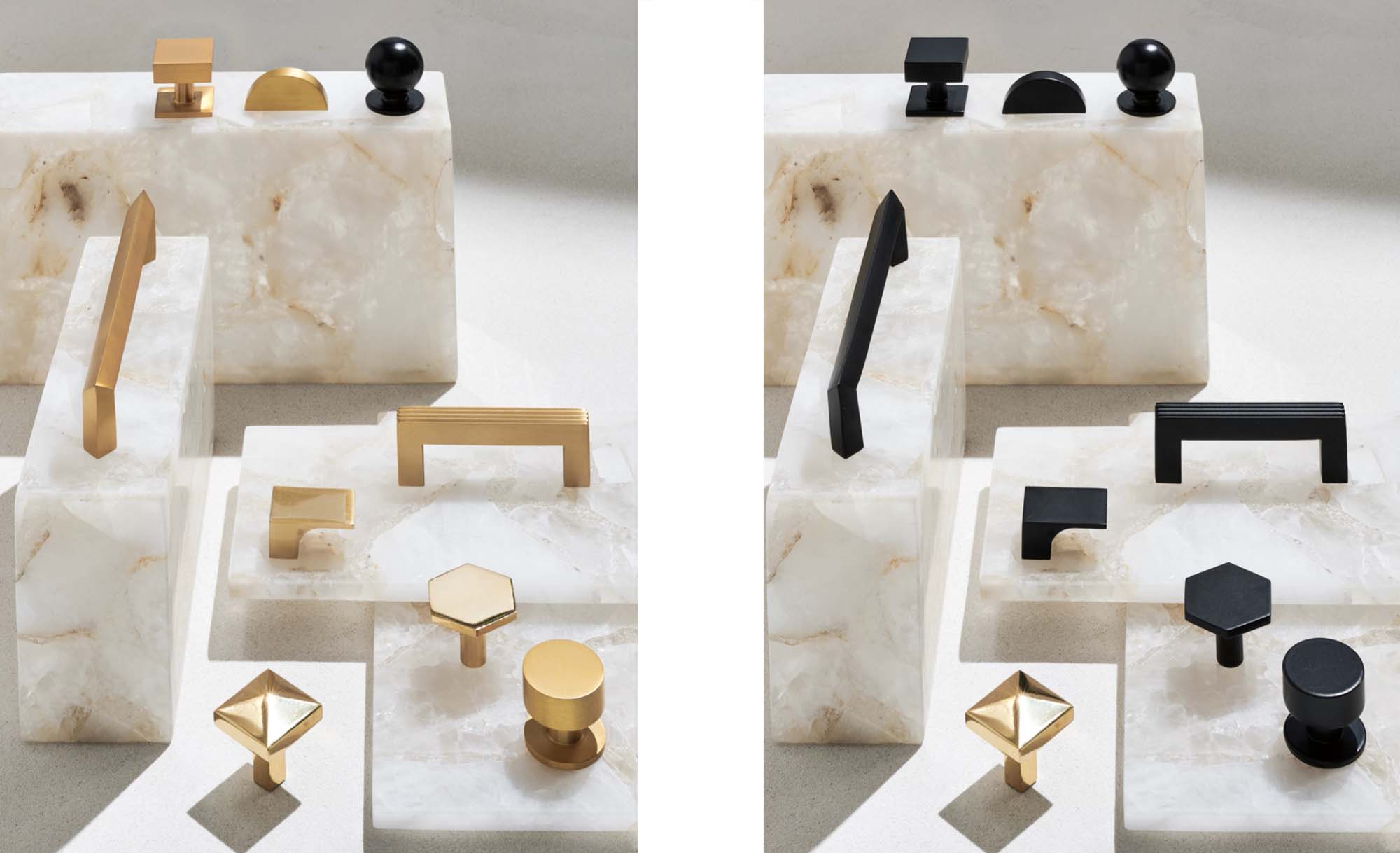 Short looping videos embedded onto a page are great for showing item variations.
Go here to see looping videos in action.
Using video to show different rooms or collections in a catalog
Online furniture retailers might want to use videos to showcase different product collections and rooms. Likewise, brands in other industries could use them to highlight complementary products or related items.
Videos alongside high-quality, shoppable images of furniture collections can be used to add even more inspiration and conveniently inspire shoppers of a brand's other product collections.
Videos of entire product ranges can help increase average order values from people who're "just browsing" and looking for inspiration.
Embedded tips and tricks videos
For some industries, part of your eCommerce content strategy might be to provide tips and tricks videos.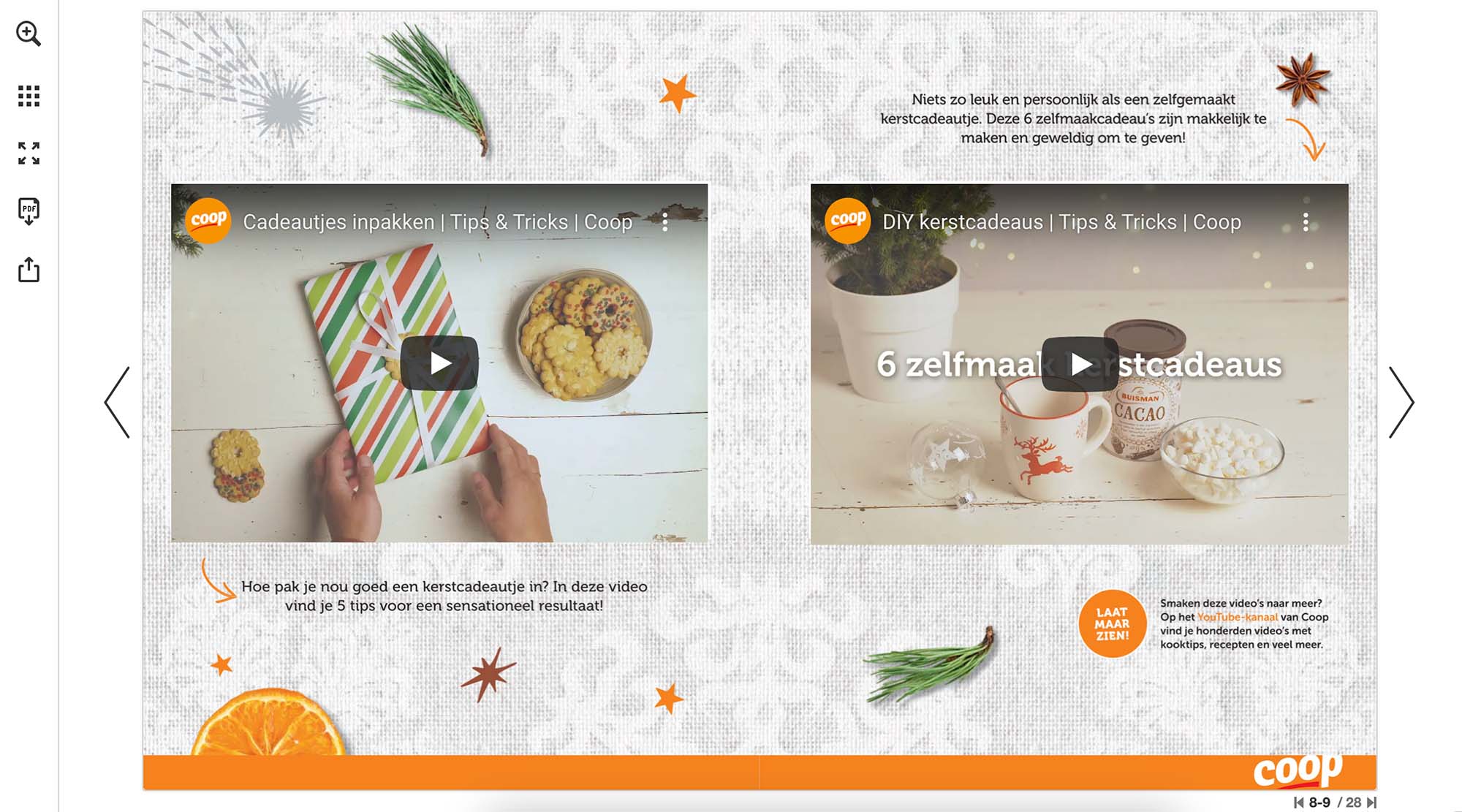 By adding tips and tricks videos, brands can inspire purchase ideas or help customers get more value for money from their orders.
See an example of a supermarket's tips and tricks videos.
Pop-up explainer videos
Explainer videos that pop up upon clicking a link inside your catalog can effectively tell a story, give extra information, or make testimonials and reviews feel more genuine.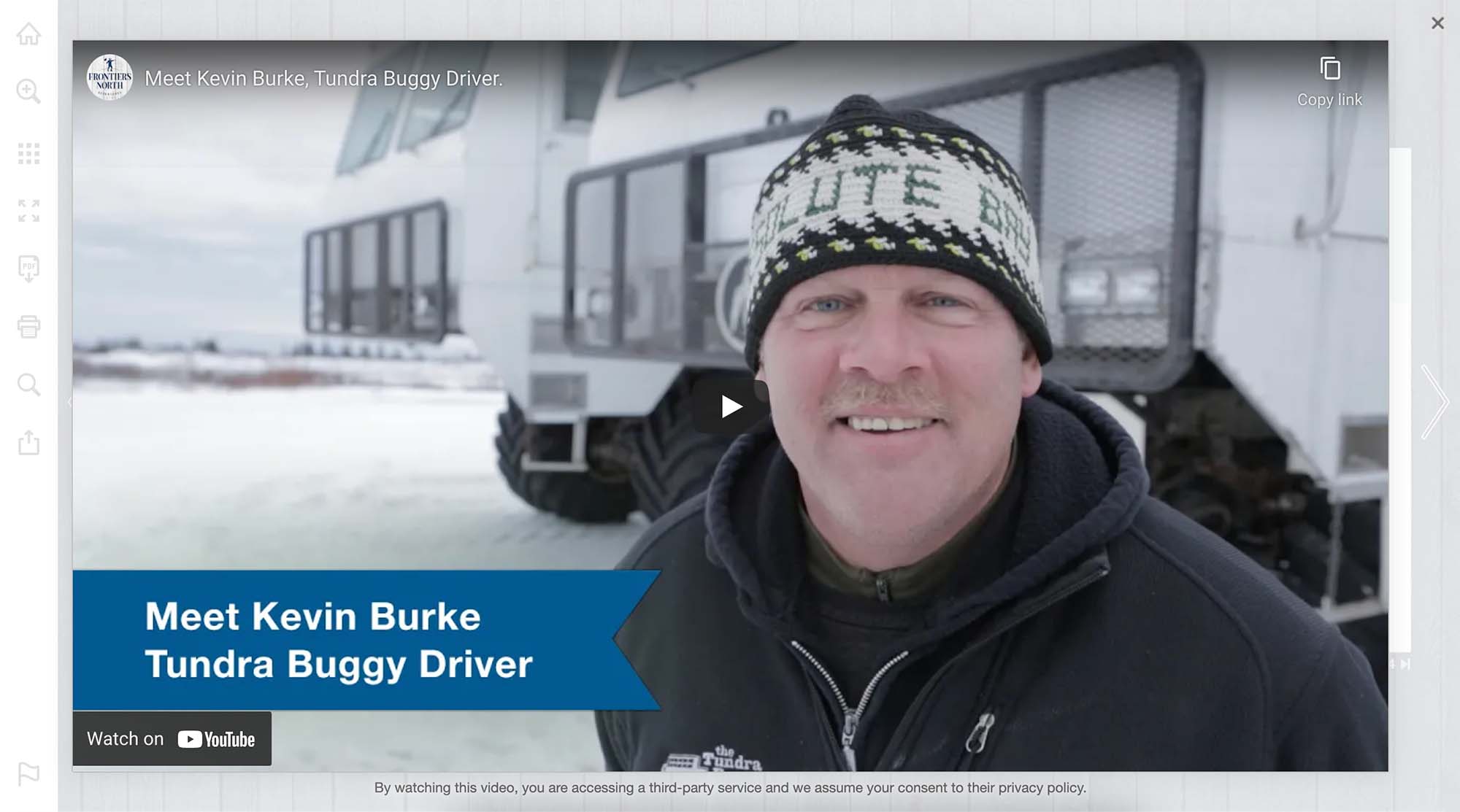 Video as part of a product details section
66% of consumers prefer to watch a short video to learn about a product or service (Wyzowl). And for some products, images and words alone simply won't cut it when it comes to showing product functionality.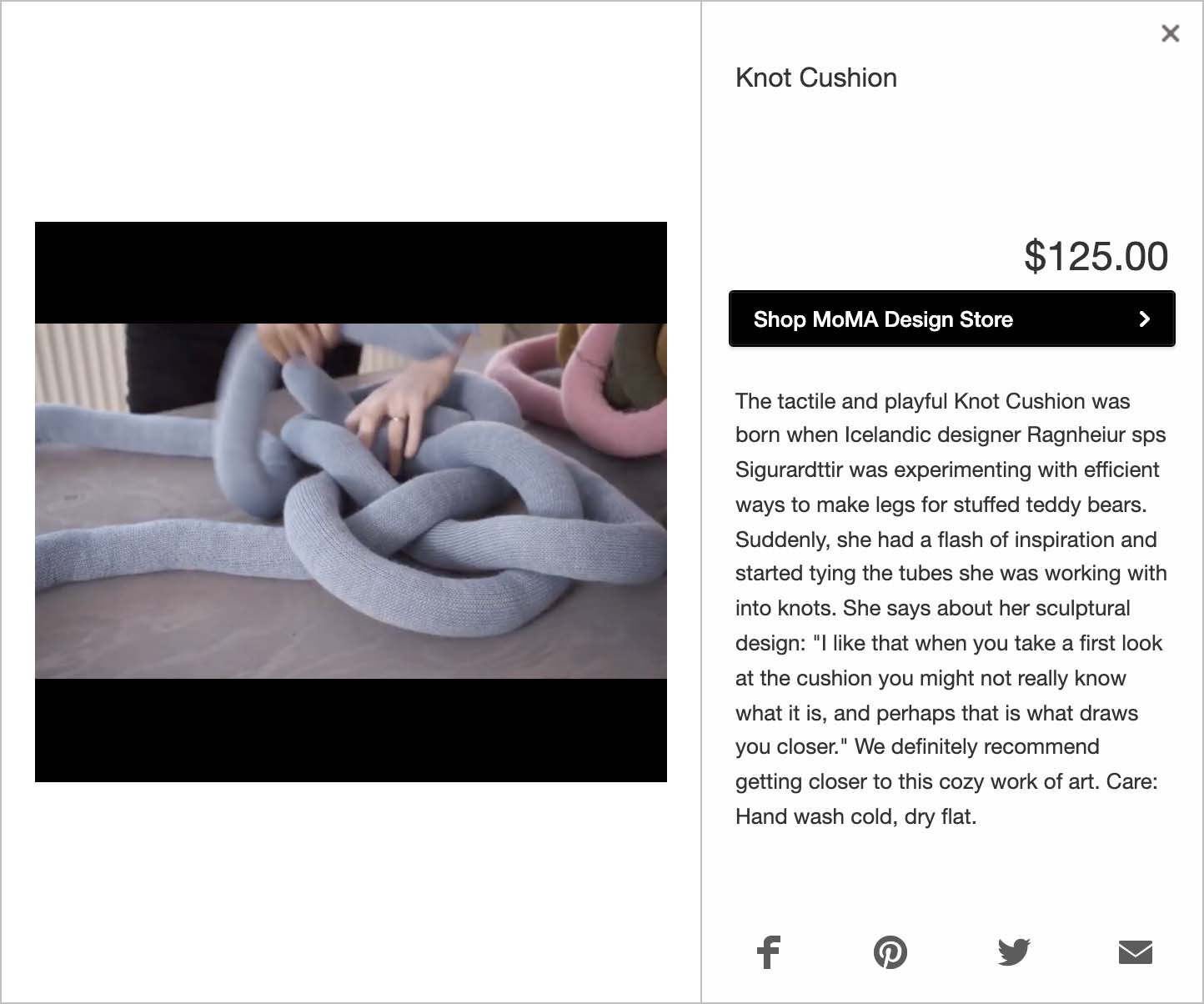 Placing videos in the product details section of your catalog makes it easy for browsers to learn more about an item.
Shoppers often open product details sections because they still need more information about the item before making their minds up. By showing a product video, you can help them decide and answer questions about a product.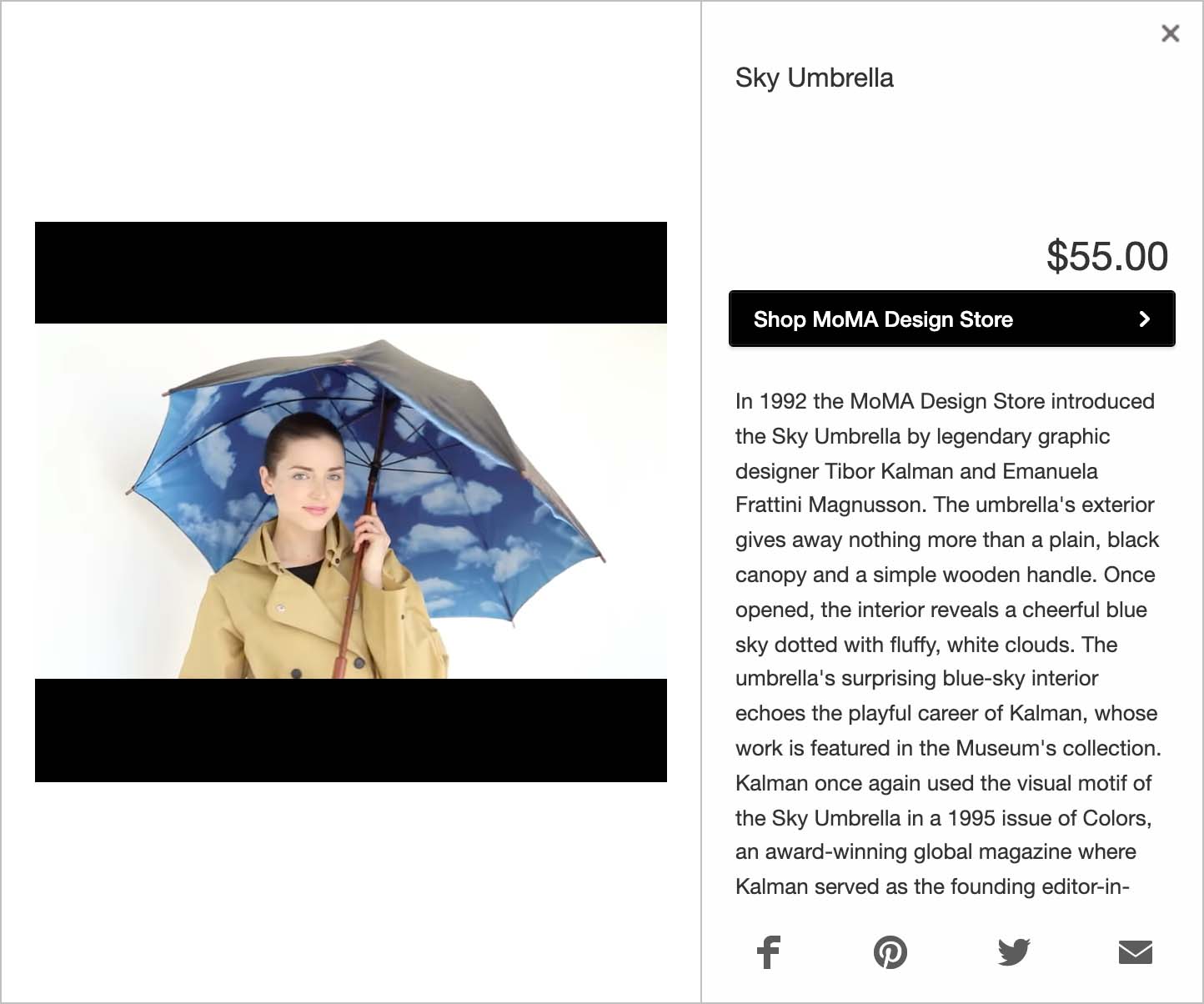 Videos within a product details section can also show browsers how a product looks and feels, better than images alone.
Summary
To summarize, the seven ways you can use videos in your Publitas catalogs we've looked at here are:
Short looping video on the front cover page;
Pop-out introduction videos to get shoppers in the mood for a particular season or occasion;
Short looping videos for more ideas and inspiration;
Videos that show complementary collections such as different rooms for a home furniture brand;
Embedded tips and tricks videos;
Pop-out explainer videos that tell more of your brand's story, show reviews with a more genuine feel, or add more information;
Videos in the product details section that helps shoppers learn more about a product and guide them towards making up their mind.
Of course, these aren't the only uses of video in your catalog, and depending on your brand and the industry you operate in will determine how and where you might want to add video content.
But if you remember that you're adding videos to inspire, inform, engage, or tell your brand's story — you should be on the right track.
Interested in publishing rich-media publications with video?
Contact us, or sign up for our free 14-day trial here.