Flyers: Are you making it easy for your shoppers to discover, browse, and shop your products online — and specifically for mobile devices?
The way your customers discover your brand and its products online is changing rapidly. And last year, 73% of online sales came from mobiles. That's almost three-quarters of all eCommerce sales!
For this reason, we often get asked by our customers how they can optimize their publications for mobile devices. A significant first step is to improve the design of your publication so it's more legible on mobile.
Here are four mobile-optimized flyers and brochures for you to have a look at, and with some tips at the end for how you can optimize your flyers or brochures for mobile browsing.
Supermarkets: Ahold Delhaize
With over a dozen brands operating throughout Europe, Dutch multinational supermarket chain Ahold Delhaize can appeal to online grocery deals shoppers with mobile-optimized flyers.
With a cleaner design, a slimmer page size to better-fit mobile devices, and a vertical scroll — browsing and shopping the brand's latest deals and promotions is quick, easy, and hassle-free.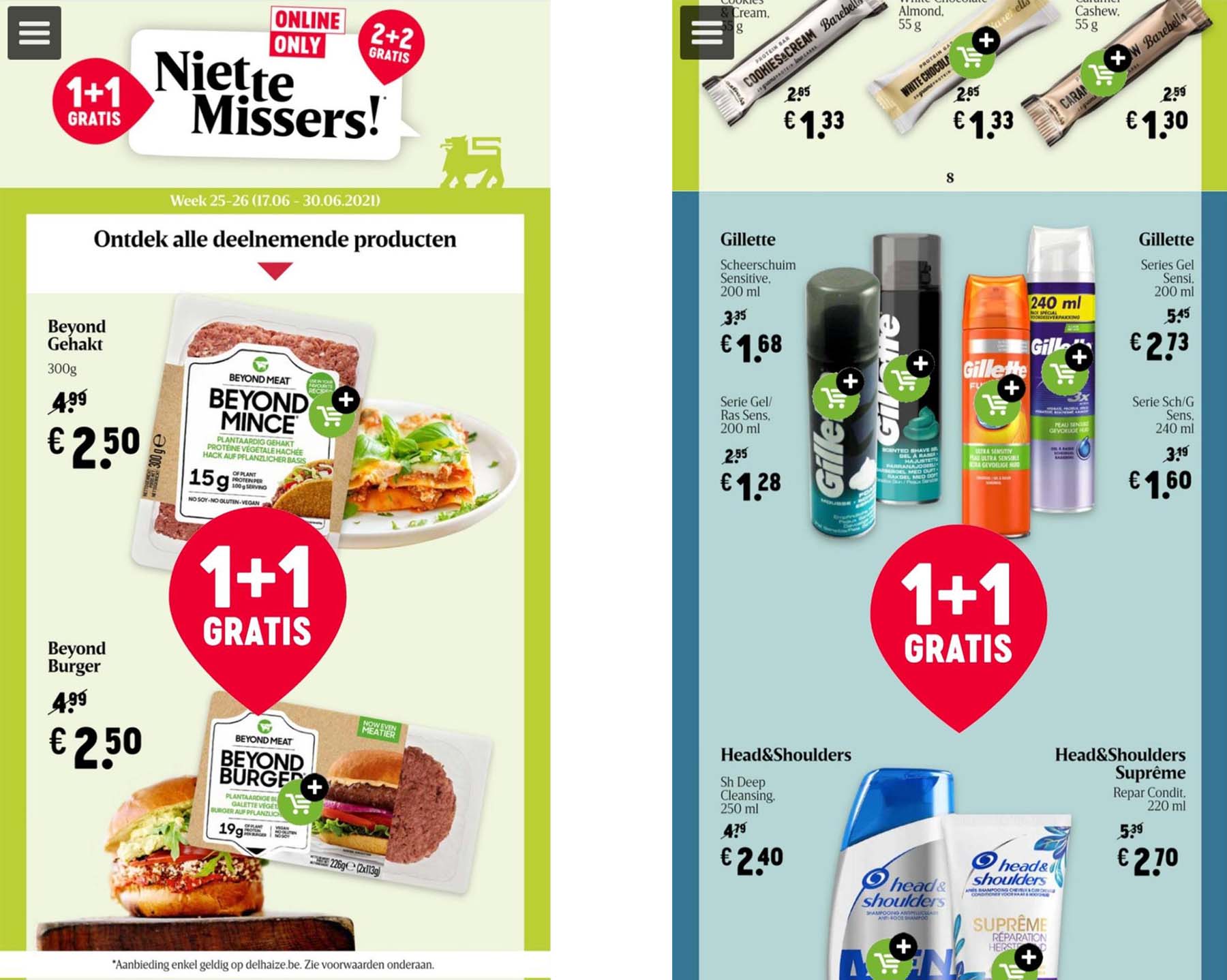 DIY & home improvement: The Home Depot, Mexico
DIY and home improvement brand, The Home Depot, publishes seasonal flyers featuring its latest deals and inspirations. A vertical scroll combined with a mobile-friendly page design enables easy browsing and a better mobile device shopping experience.
The Home Depot's mobile Christmas flyer.
Home furniture and decor: Connox
Similarly, German interior design brand, Connox, publishes seasonal catalogs and flyers with vertical scroll capability on mobile devices. While the text in the catalog is still true to the paper version, we like how effortless it is for browsers to get lots of inspiration from the brand's looks and products and the ease with which shoppers can tap on products to get more details or add items to cart.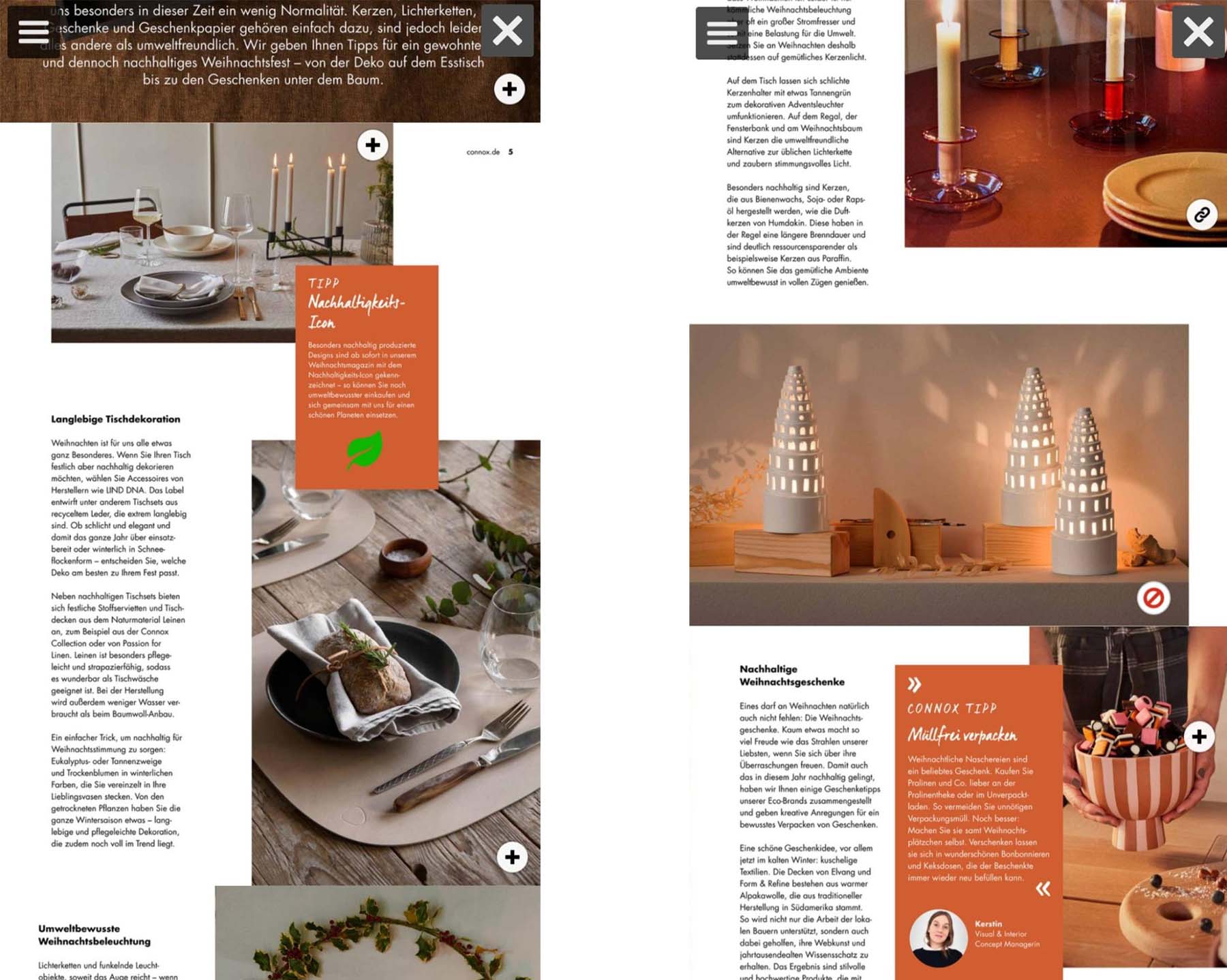 Liquor stores: Gall & Gall
Last but not least, liquor store brand Gall & Gall regularly publishes deals flyers for its customers. We like how their mobile-optimized brochures show a small selection of items per page and highlight to shoppers what's on offer at the time.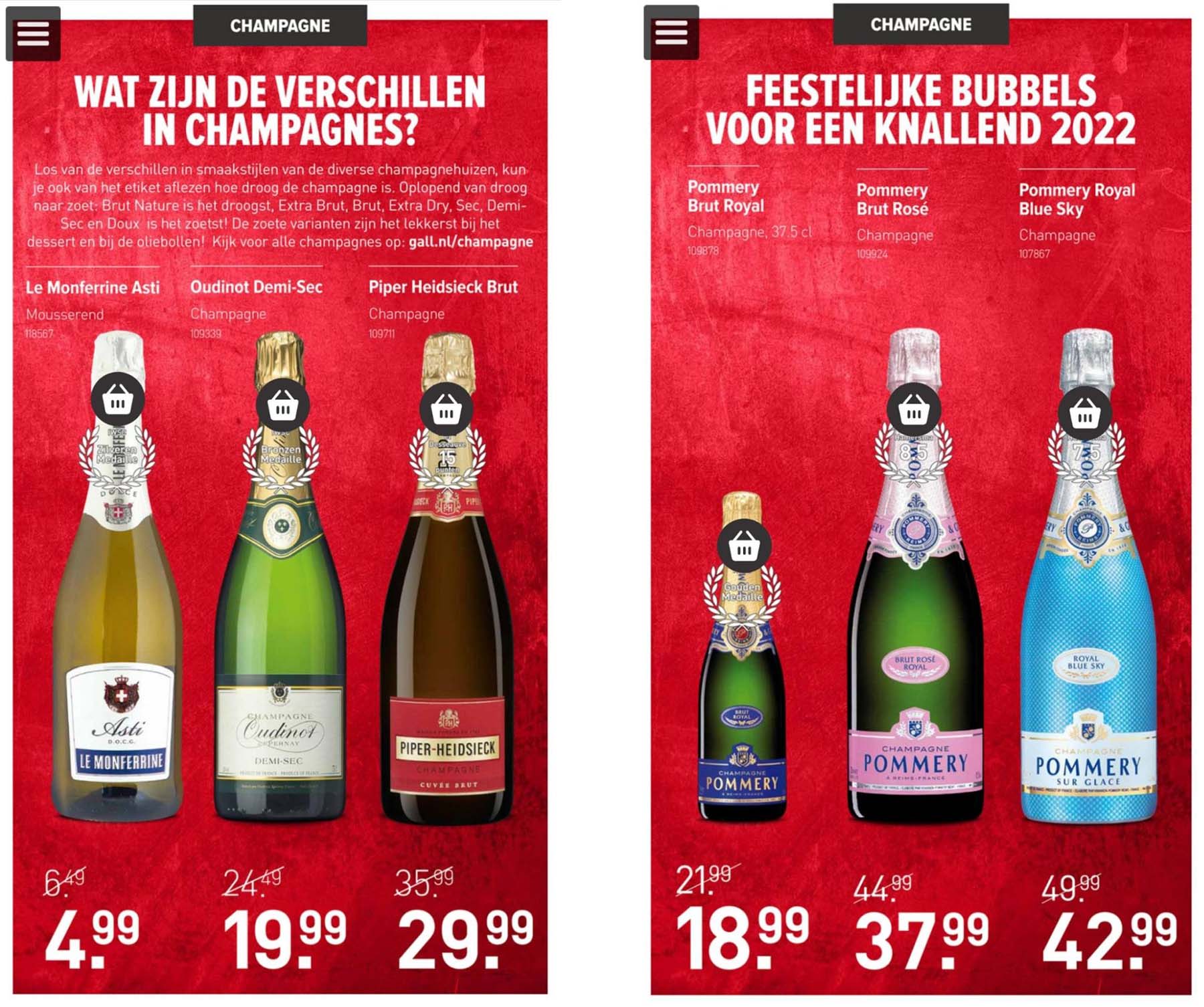 Tips for optimizing flyers for mobile devices
Today, your digital publications need to be more than just mobile-friendly — they need to be mobile-optimized. Here are our top tips for optimizing your digital publications for mobiles:
From the beginning, remember to design for mobiles first — so use a grid that's specifically for mobile devices.
Focus on the content of your publication and less on graphic embellishments.
Don't clutter your pages with too much content. Reduce the amount you have per page so that browsers can easily find what they want.
Nobody likes straining their eyes to read descriptions, so avoid small copy.
Build vertical scrolling into your flyers so that they emulate modern web apps; this improves readability by making it easy to scan and scroll.
Include rich media in your publications, such as GIFs, video, and high-quality, still images with motion.
Optimizing your flyers and brochures for mobile aligns your content with how your customers are likely to be browsing. If the above sounds like something you need help with, we offer a mobile optimization service. Feel free to contact us.