Customer Engagement with Publitas: Black Friday is in the rear-view mirror, but the hunt for special deals and bargains is still on. Late and last-minute shoppers are still looking to buy gifts for their friends and family.
Shopping for that ideal gift is often a time-consuming and frustrating endeavor. And especially now the clock is ticking, shoppers need some advice and inspiration on what to buy.
From apparel to groceries and toys to furniture, brands in different industries use online catalogs to offer better holiday shopping experiences — and convert more browsers into shoppers.
In this post, we show you five brands from different industries that have published beautiful and inspirational holiday catalogs with Publitas in 2021.
Customer Engagement with Publitas: But firstly, a short recap on why brands should use holiday catalogs or gift guides
Crucially, online catalogs save shoppers time by making browsing through a brand's products easy. They don't have to think about what to look for, search, or use filters.
All they need to do is swipe or tap through a digital catalog's curated content before stumbling on something that inspires them and leads them onto a purchase.
Holiday gift guides also serve other, essential purposes:
Digital catalogs, lookbooks, or gift guides function as a product discovery channel for your brand, which helps holiday-season shoppers get inspired and discover more products.
Gift guides can cater to "shopping procrastinators", who wait until the last ten days or so before Christmas to buy a gift. A guide helps them make a last-minute decision and increases the likelihood of a quick conversion.
A curated selection of items from different collections, at different prices or sorted into categories for different kinds of customers helps them make up their minds more easily. Grouping items by context can also increase AOVs.
For a more in-depth discussion of the uses and benefits of a holiday season gift guide, take a look at this post here.
Now for a quick round-up of our 2021 brand examples!
Toys: Mastermind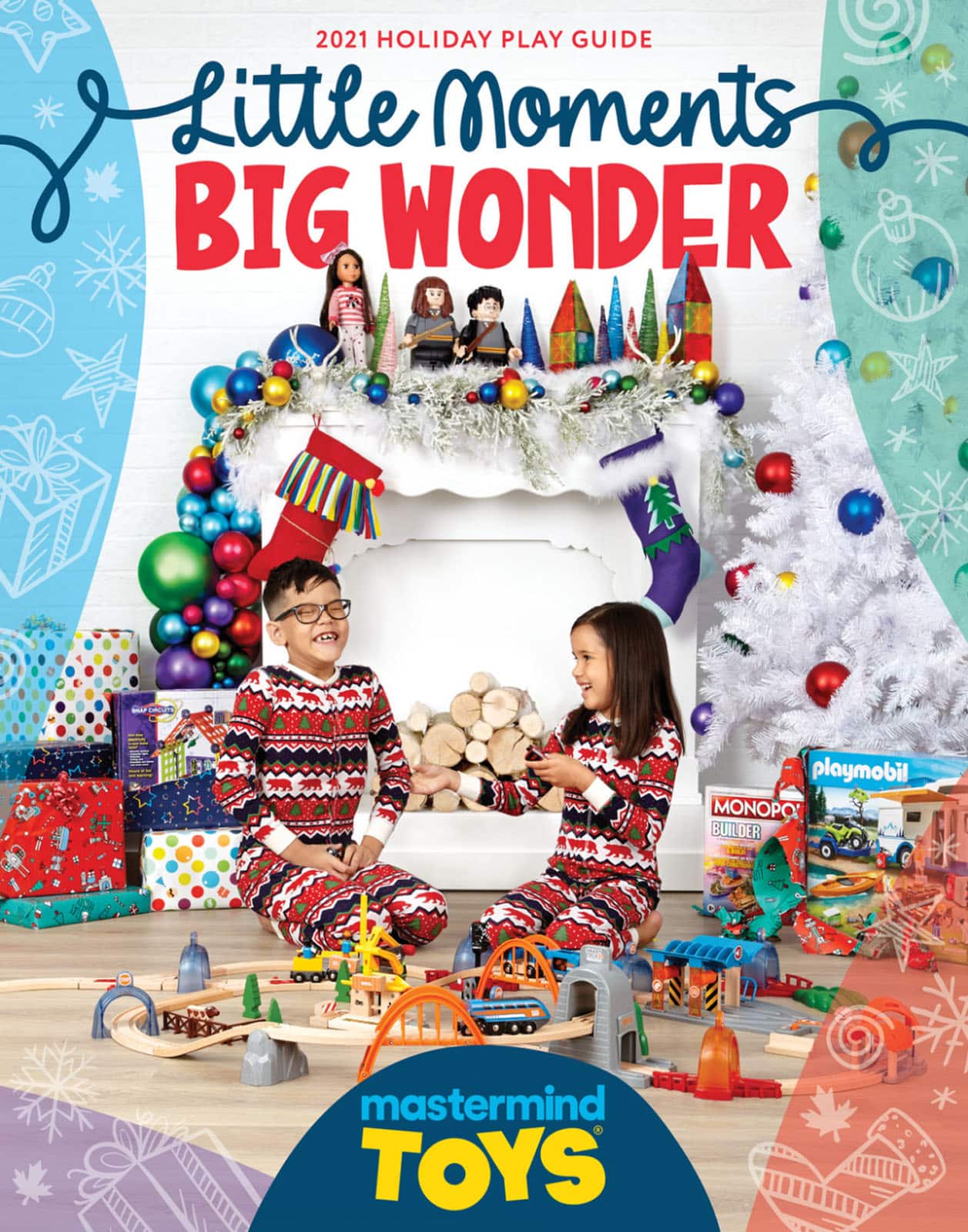 We couldn't have made this post without featuring Mastermind and that super-cute cover image of the little ones' joy as they play!
From cover to cover, the northern American toy brand's digital catalog is full of collections to suit different ages, interests, and personality types.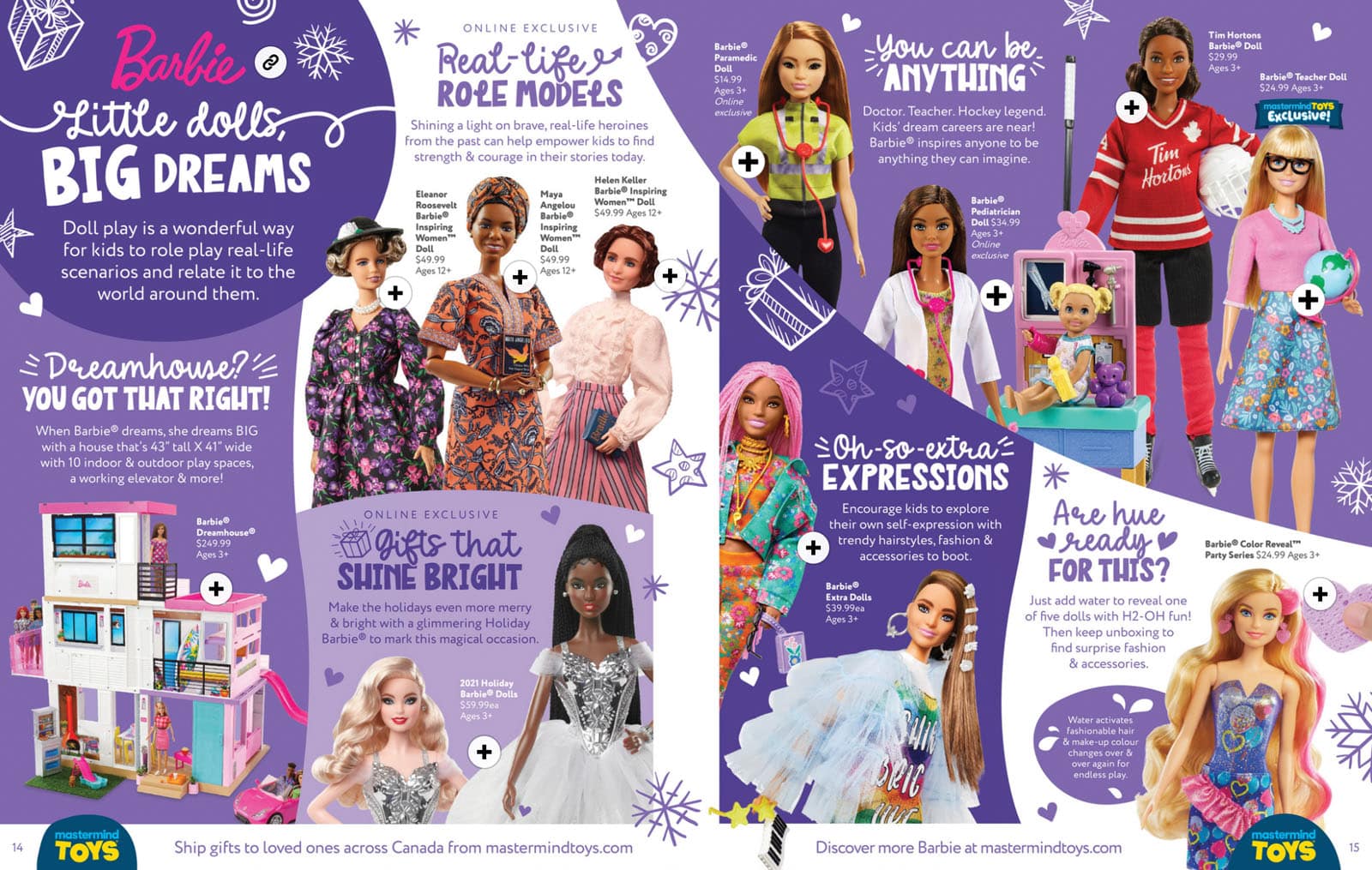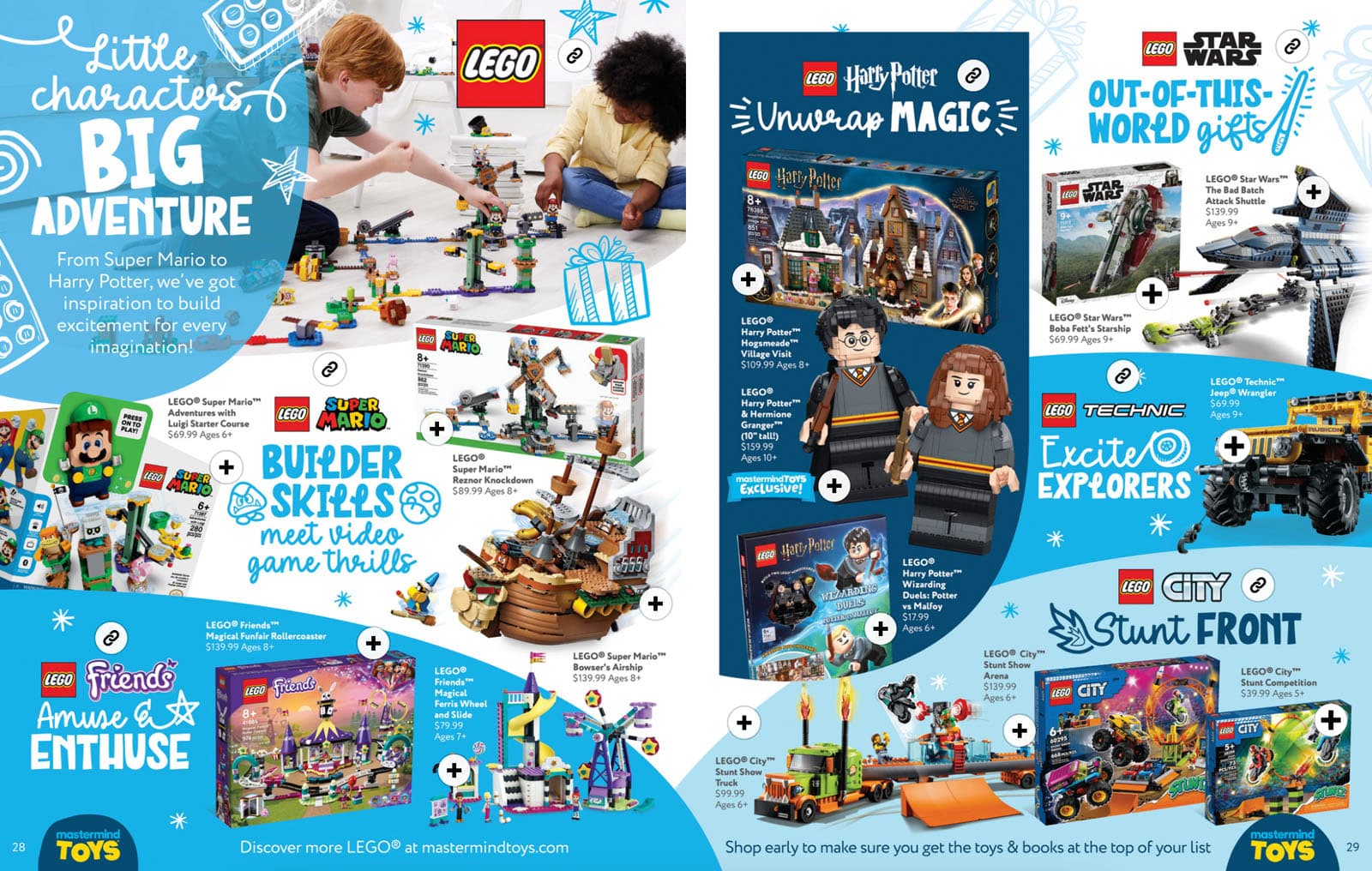 Mastermind Toys groups its toy collections into loveable personality types like "little characters", "little dolls" or "little artists" – making it easy for both kids and parents to pick out that perfect Christmas gift.
We particularly like how it feels as if you've walked into a virtual toy store upon opening Mastermind's catalog. It's full of shoppable images of toys and games that build a fantastic sense of inspiration for the browser.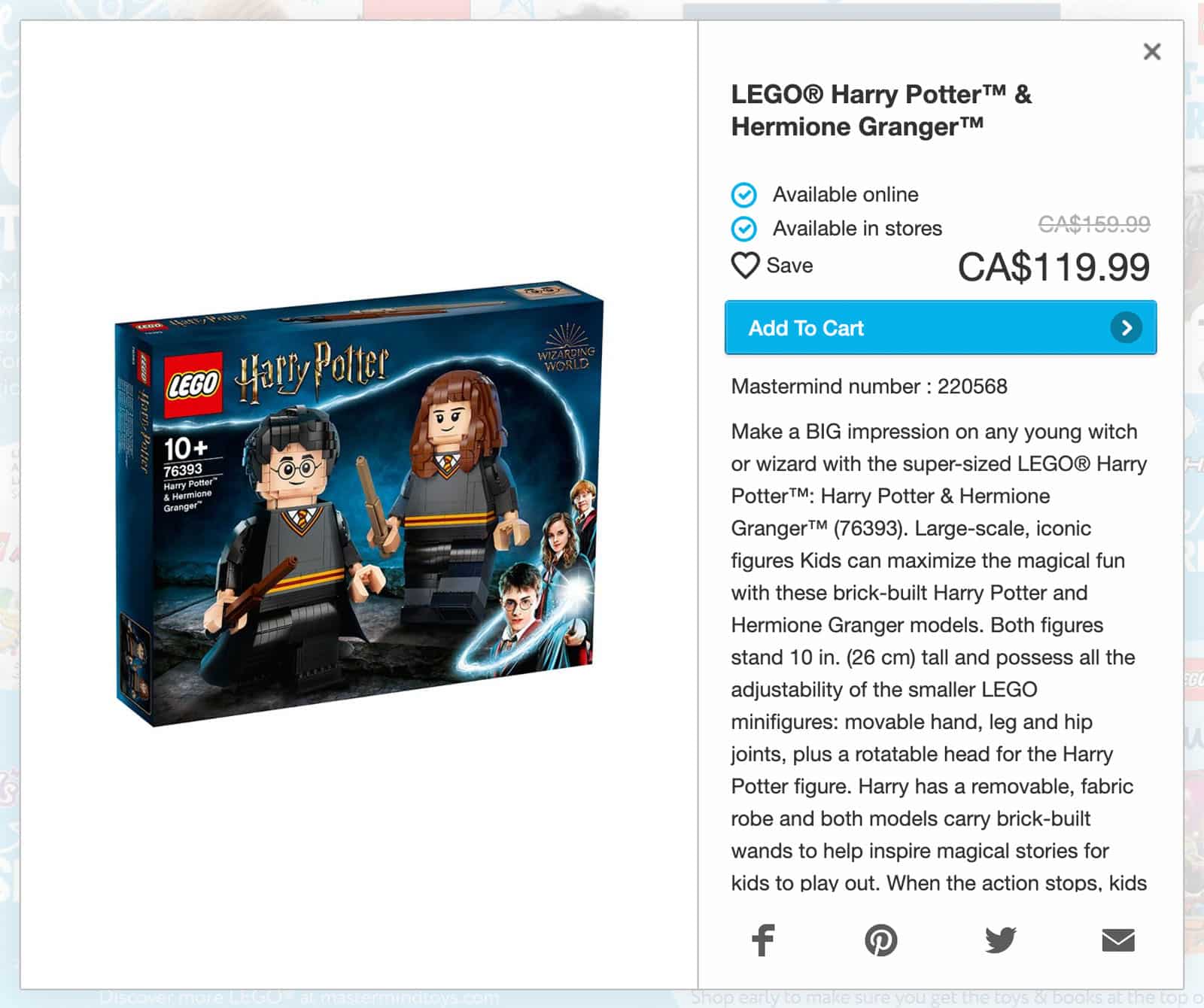 Every image of each toy is shoppable and displays real-time product inventory stock levels. Customers can see if the item is available online or in-store. Shoppers can add-to-cart, share, and read full product details upon clicking the engagement point.
Go here to see the whole Mastermind toys online catalog.
Furniture and home decor: Shoppe Amber Interiors
For many consumers, the winter holiday is a time for getting cozy around the fireplace, putting up Christmas decorations, and cooking those delicious winter warmers. An online lookbook or gift guide of your finest winter home furniture or decor collections can be a great way to inspire them and get them in the winter holiday mood.
We noticed three things about Shoppe's 2021 holiday season gift guide that helps build a vivid winter holiday experience:
A short video at the beginning sets the cozy winter mood while giving you a teaser of which home furniture and decor products you can expect to see in the catalog.
We liked how the elegant displays of winter holiday collections that are shoppable inspire shoppers to engage with the catalog's content.
Carefully chosen copy throughout the guide reminds customers of all the lovely and enjoyable things people typically enjoy at home during winter and helps paint a picture of what they might like to buy.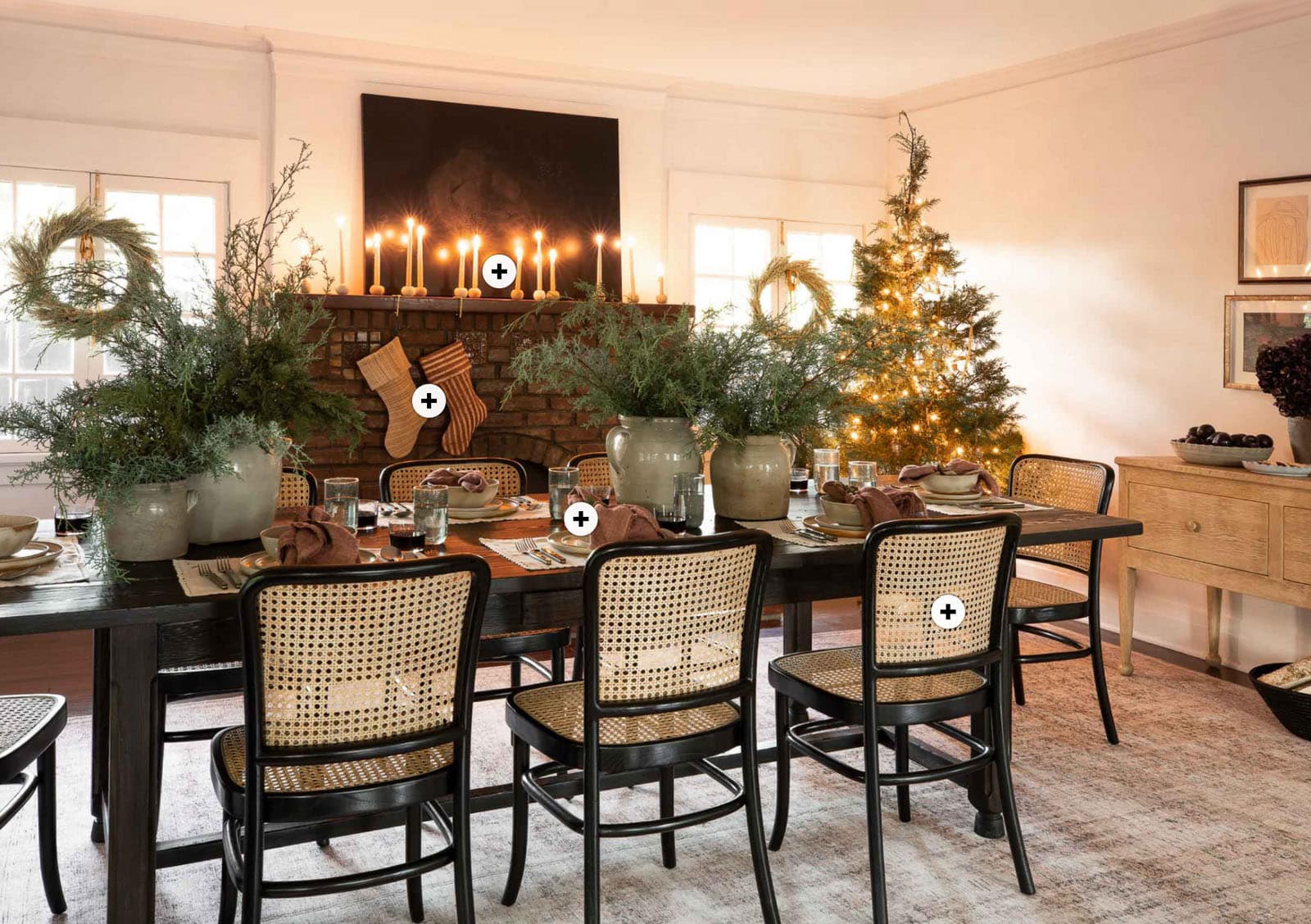 Throughout Shoppe's gift guide, browsers are delighted with beautiful shoppable images of its collections, creating the perfect home furniture and decor for winter inspiration.
Shoppe's online catalog is sprinkled with inspirational snippets of copy alongside product collections; this enhances the content and adds to the cozy winter feel.
See the full Shoppe Amber Interior 2021 holiday catalog here.
Jewelry: Gorjana
Shopping jewelry often means customers have a goal in mind or a budget they want to stick to. For these reasons, jewelers often categorize items into specific price ranges or collections in their catalogs, making it easy for customers to find the right inspiration for them.
For this year's holiday season, Gorjana published a gift lookbook and divided its catalog into specific spreads like "personalized gifts", "gifts under $150" or "last-minute gifts".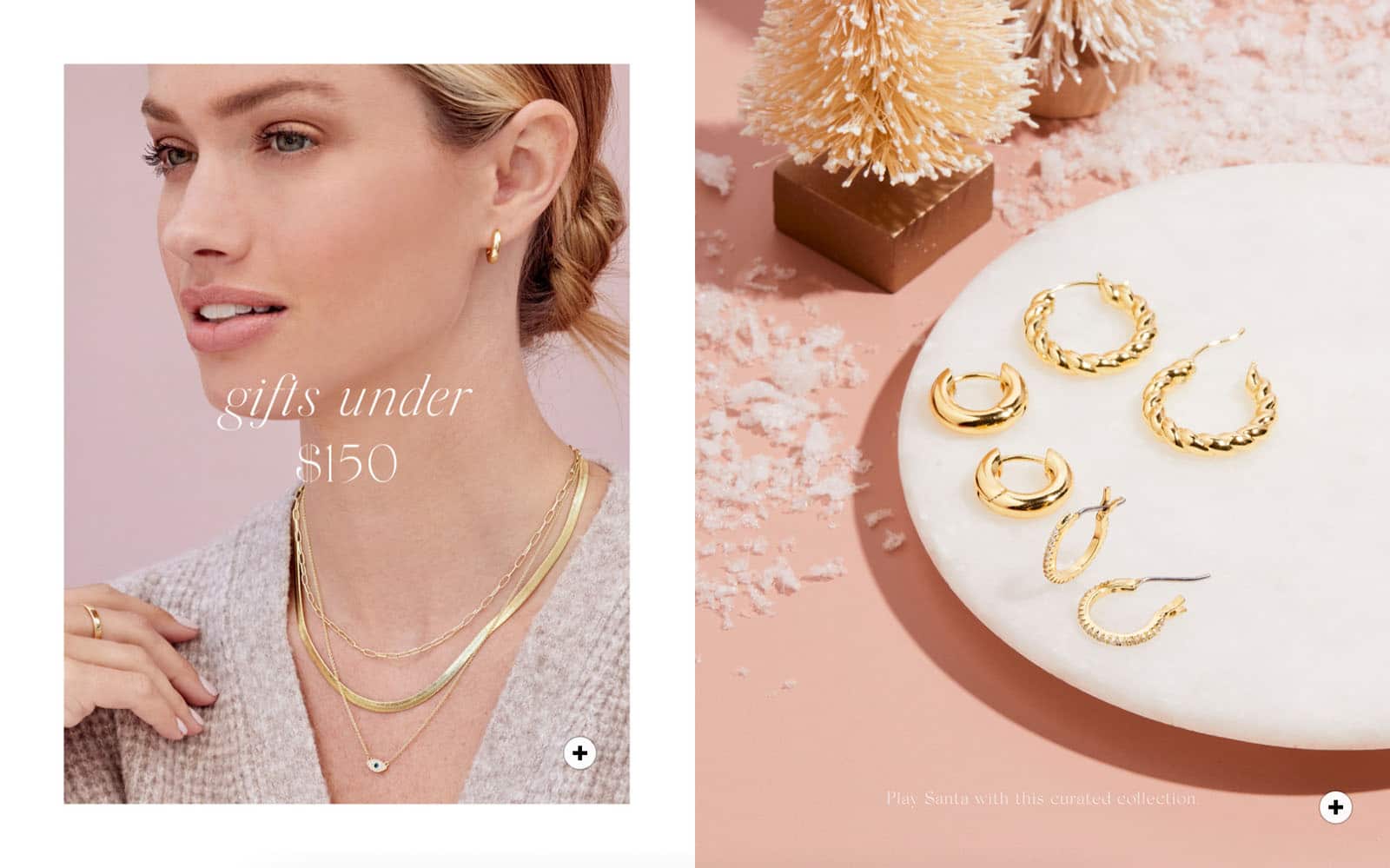 Curated collections of jewelry by price range or type can save shoppers time and energy.
A lookbook is also a great way of showcasing entire jewelry collections rather than individual items. Gorjana's gift guide features an array of gold collections and models wearing more than one piece, potentially increasing average order values.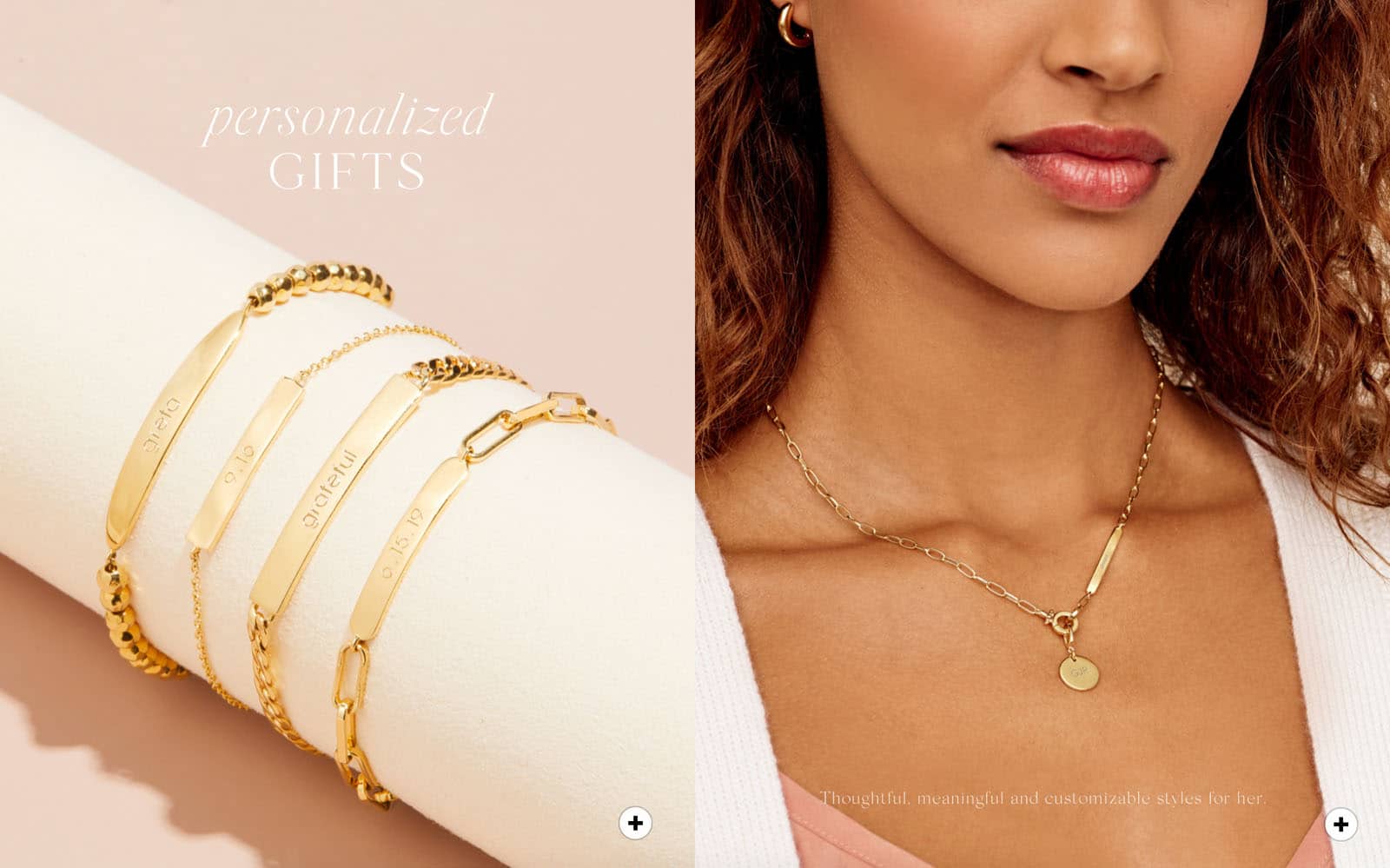 Gorjana displays entire collections rather than individual items. Browsers can click the images to find out more product details.
Gifts: Mark & Graham
When shoppers are looking to gift someone, it's often the case that they don't know what to buy — and these shoppers are in desperate need of inspiration. For that reason, gift retailers can help these kinds of shoppers with an online gift guide.
Mark & Graham's online catalog provides shoppers with a curated list of gifts to appeal to different tastes and interests.
From "For pets and pet lovers", "gifts for him", to "For love of sports or "made in Italy", the brand's online gift guide takes the chore out of gift shopping by offering browsers a selection of ideas.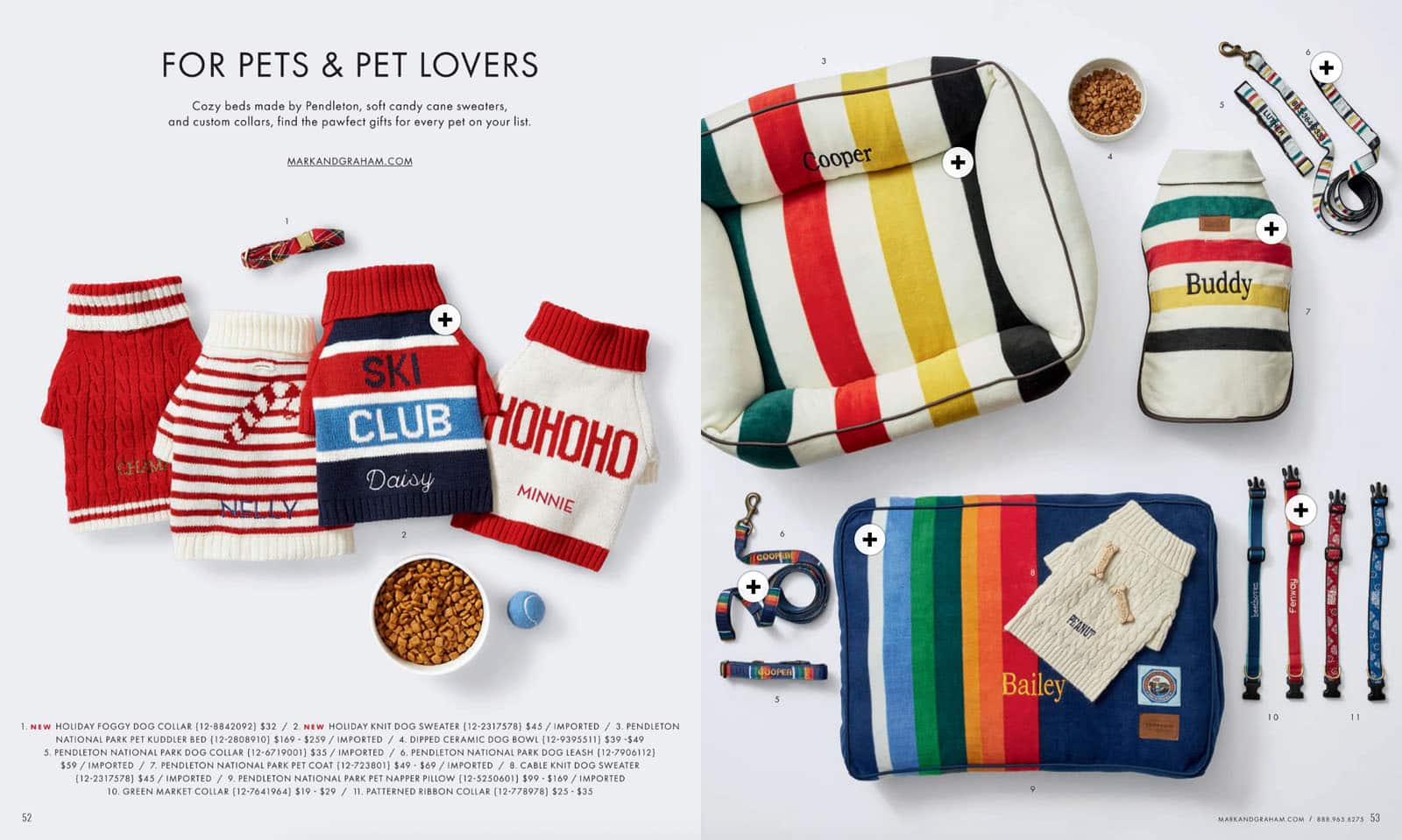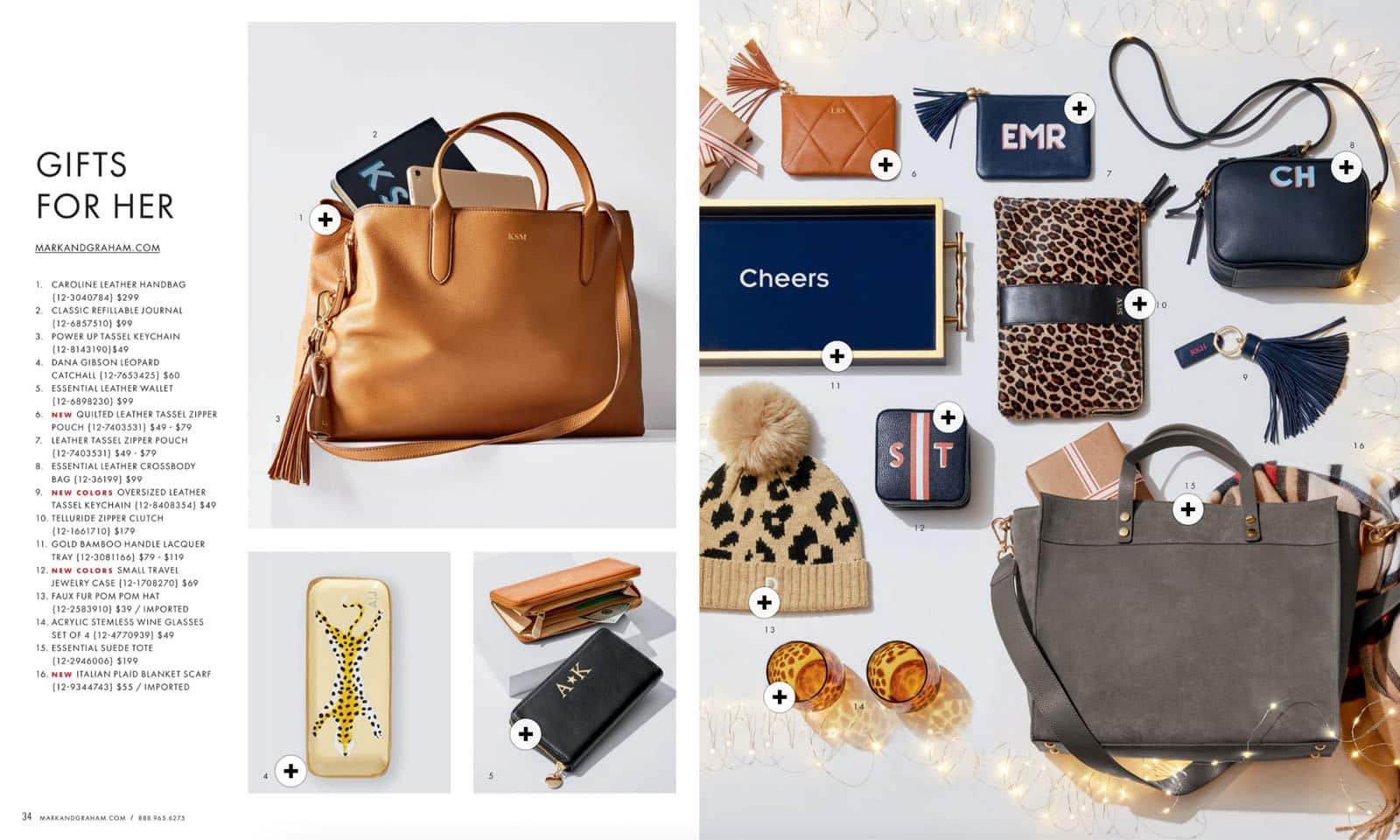 Gift retailers can make gift shopping easy and hassle-free by offering a selection of shoppable gifts ideas.
Mark & Graham Holiday Catalog 2021
Beauty and cosmetics: LimeLife by Alcone
Gift sets of soaps, creams, or makeup are a popular gift choice at Christmas. And so, for beauty and cosmetic brands, a lookbook of these kinds of gift sets can make it easy for shoppers to find what they like.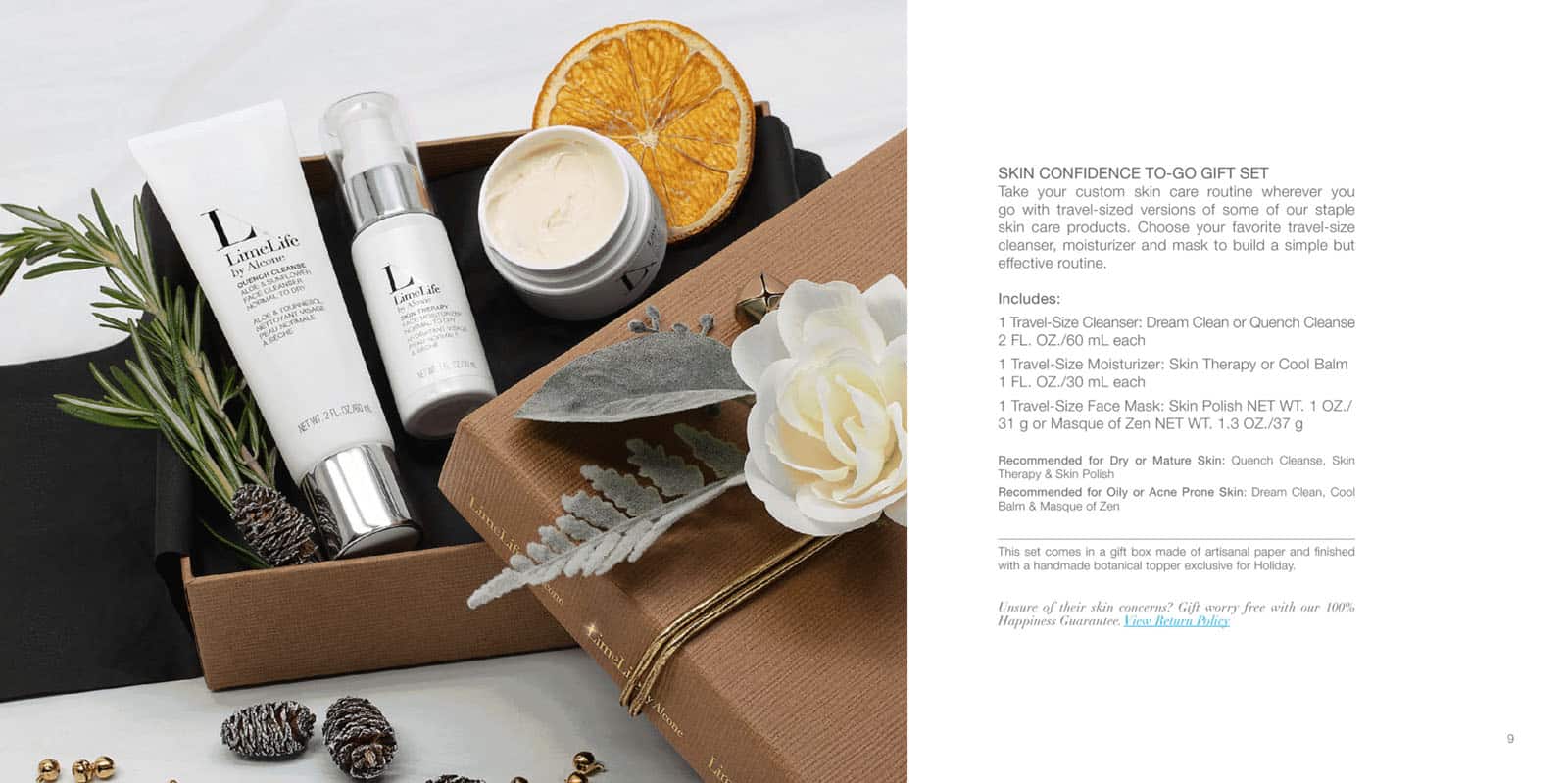 LimeLife's gift lookbook presents sets with high-quality visuals and rich media, alongside detailed product descriptions.
We also like how the LimeLife gift guide provides inspiration for its "create your own" cosmetic bundle — where browsers can click the shoppable image and make the box set up on the retailer's web store.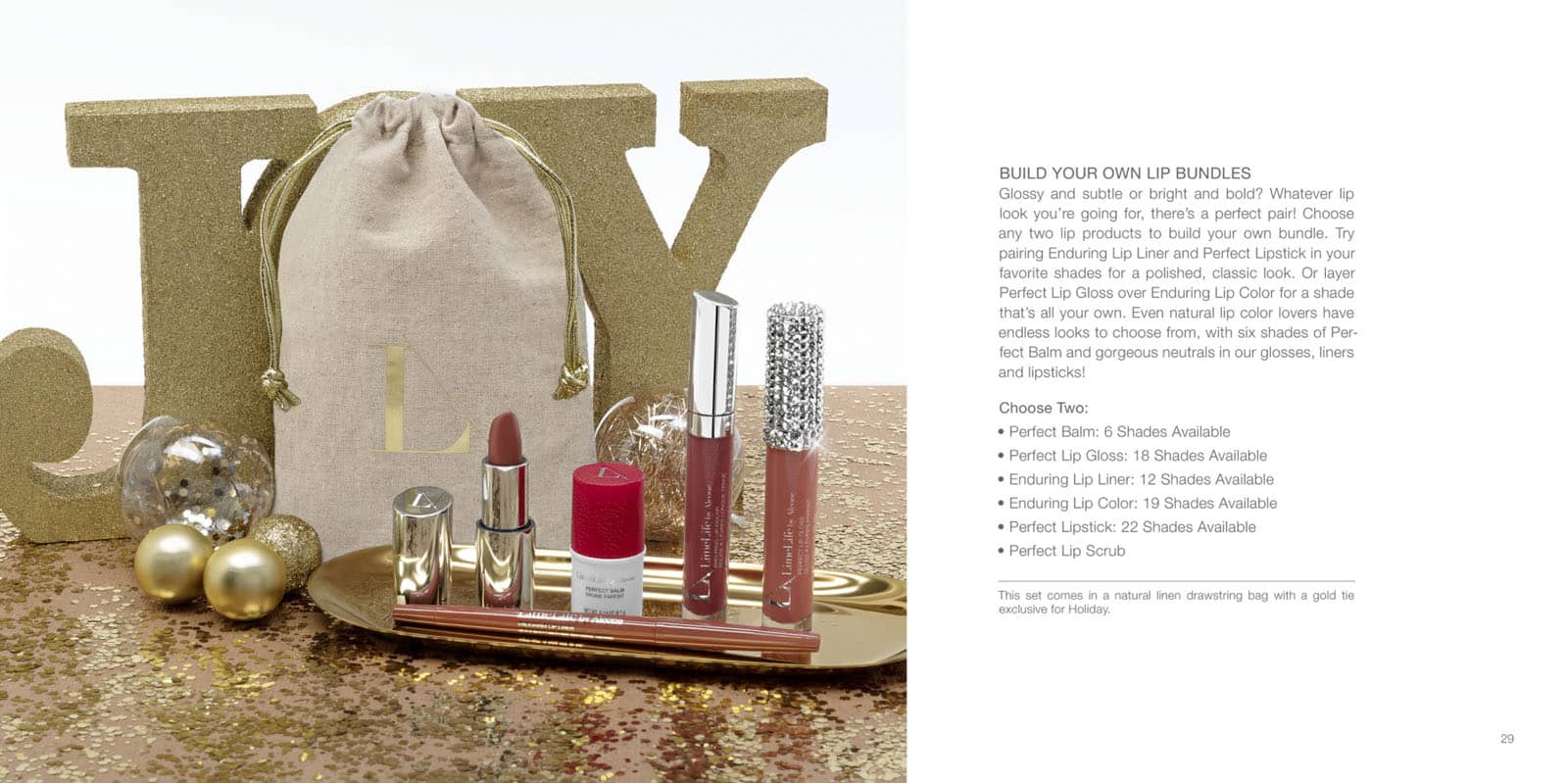 The LimeLife gift guide inspires shoppers with mix-and-match lipstick, eyeliner, and mascara or face creams.
See LimeLife mini-holiday catalog 2021.
Want to see more catalog ideas from other niches?
Fashion and apparel
Home furniture
Are you interested in using your catalogs to help shoppers discover products?
Contact us, or sign up for our free 14-day trial here.