Easter-Holiday Retail Campaign Ideas: The Easter holidays will soon be upon us! And if you haven't already, it's time to start planning and implementing your commerce campaigns for the holiday period.
Whether you're running special offers on certain products or planning on holding a week-long sale, this post serves as a mini-guide for the Easter shopping period and explores a range of campaign ideas you might want to consider.
Easter-Holiday Retail Campaign Ideas: Why run marketing campaigns over the Easter period, and when should you start them?
A survey conducted by the National Retail Federation (NRF) found that spending over the Easter period in 2018 reached over $18 billion, making it the second-highest year for spending at Easter on record. And we can expect this Easter to be a big one too.
In many countries, for many consumers, Easter is a time for getting together with family or friends, going to church, or eating at a restaurant. For others, it's about relaxing at home, watching TV, browsing online, etc.
Data from Google Trends for the keyword term "Easter gifts" shows that last year, in 2021, interest for Easter gifts started to gain momentum as early as the first week of February, with peak interest happening over the last week of March up until Easter:

Google Trends data for the keyword "Easter gifts".
Like with other retail shopping seasons, you should start your campaigns as early as possible to capture a slice of the action before your competitors do.
Five campaign ideas for Easter
Depending on which industry you operate in and who your customers are, you might want to consider the following ideas to boost sales over Easter:
Offer discounts, deals, and special promotions
Over the Easter bank holiday, many consumers will want to either get online or go out and shop to see what's on offer — so encourage them to shop at your store with your special offers, discounts, or deals.
Whether you want to funnel shoppers to your online shop or encourage them to visit your brick-and-mortar store (or both), you could email out to those on your mailing list an Easter-themed voucher with a percentage discount or other promotional offer. Deals like BOGOF and free shipping can work very well.
Or, email out an Easter-themed deals brochure. You'll want to make it easy and convenient for your customers to shop from your deals brochure, so make an online one that they can shop directly from (you can send them a catalog link rather than a PDF file which doesn't make for a good browsing experience):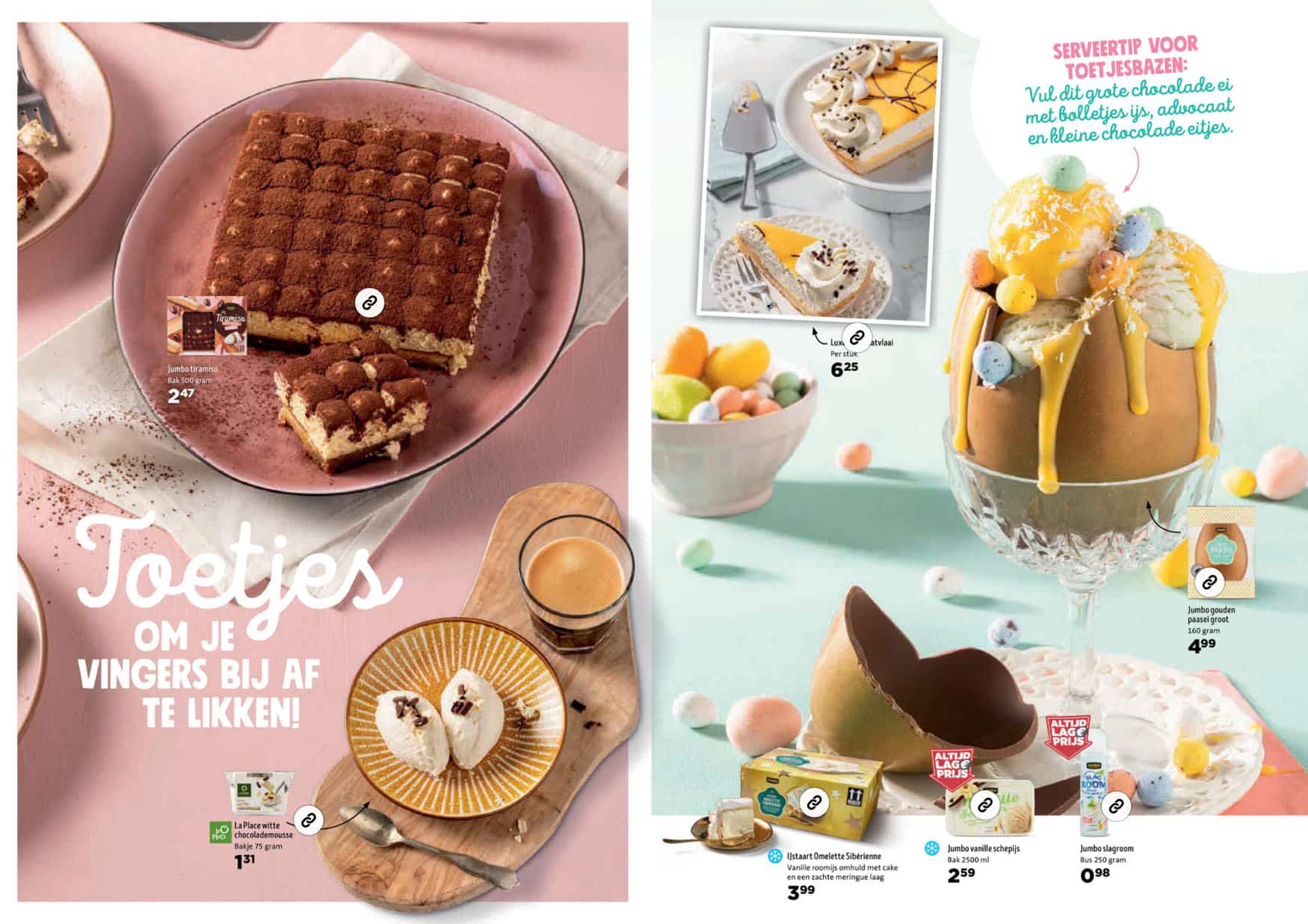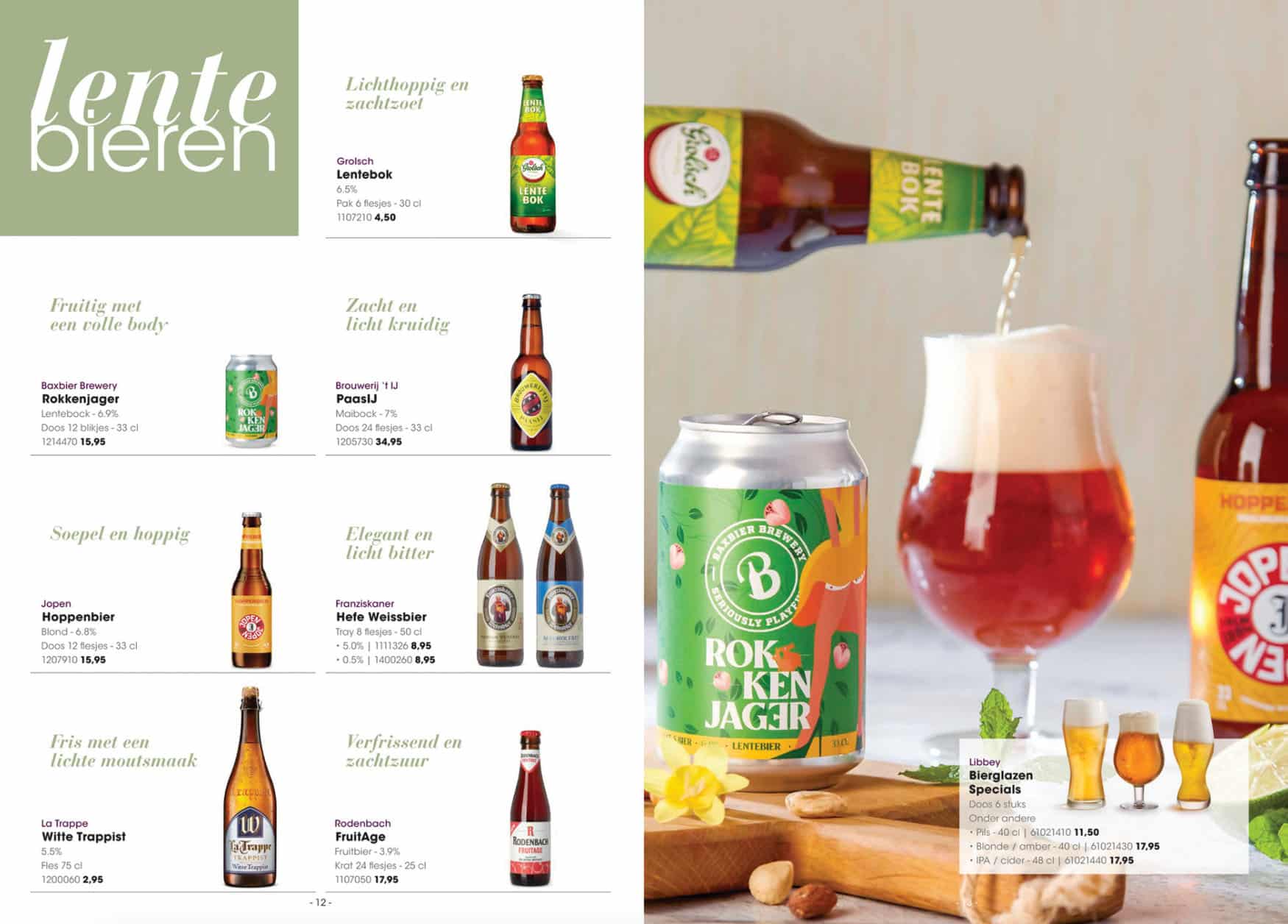 If you plan to run a sale that lasts for a certain period, you should consider creating a separate landing page to direct customers and highlight what's on offer.
Run an easter competition
Competitions over the Easter holiday period can be an excellent way to delight shoppers and get your brand across to more customers.
They could be Easter-themed, such as a virtual egg hunt on your website or something that combines Easter with your brand and the products you sell. Competitions or prize draws create a sense of urgency and work particularly well on social media channels.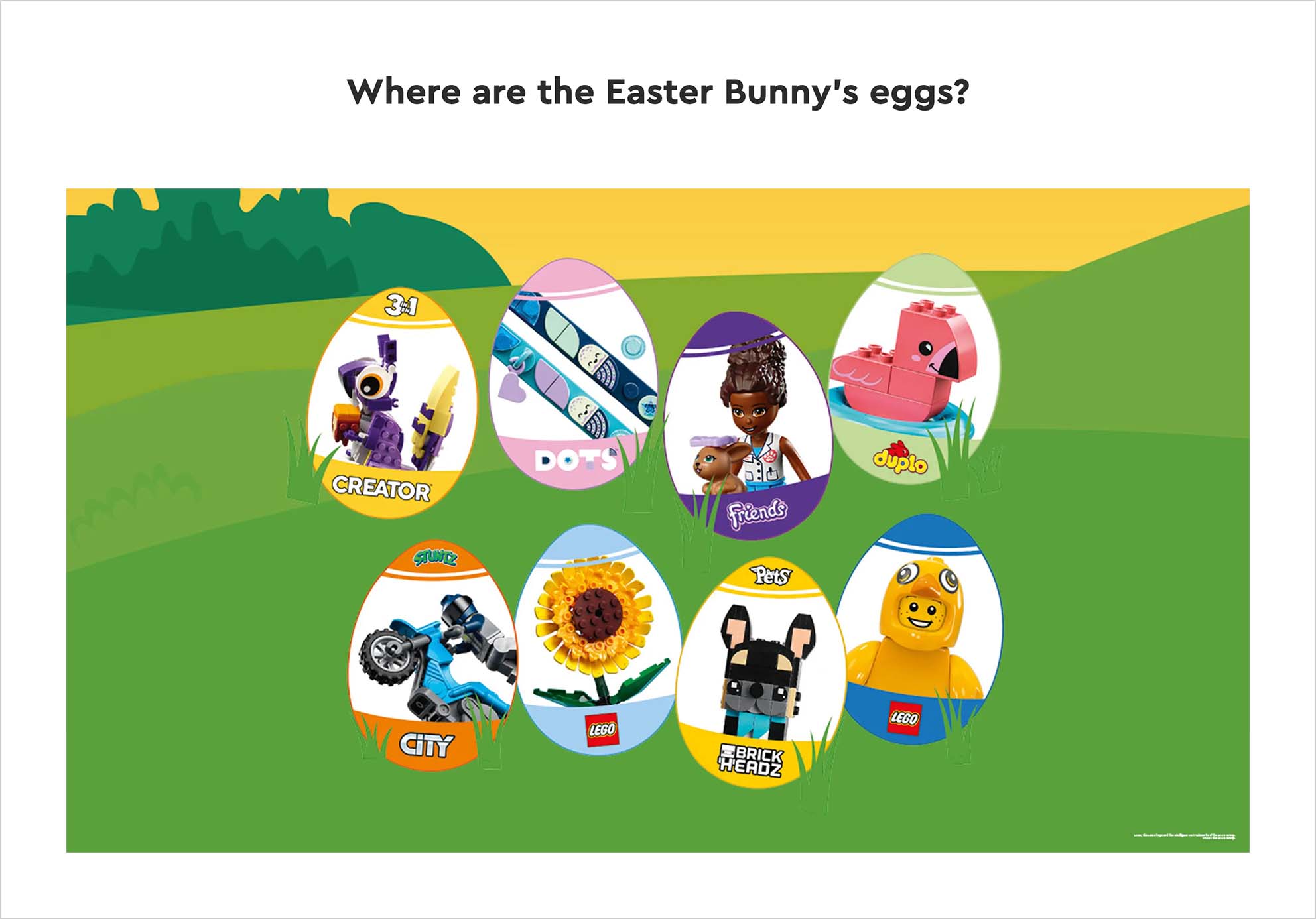 Anything that encourages your followers and customers to create and share content on social media with an Easter-themed competition hashtag will help to maximize the number of participants and enable you to measure campaign performance better.
Use customer data and knowledge to choose a prize that acts as an incentive and helps you develop an idea for a competition that shoppers will want to participate in.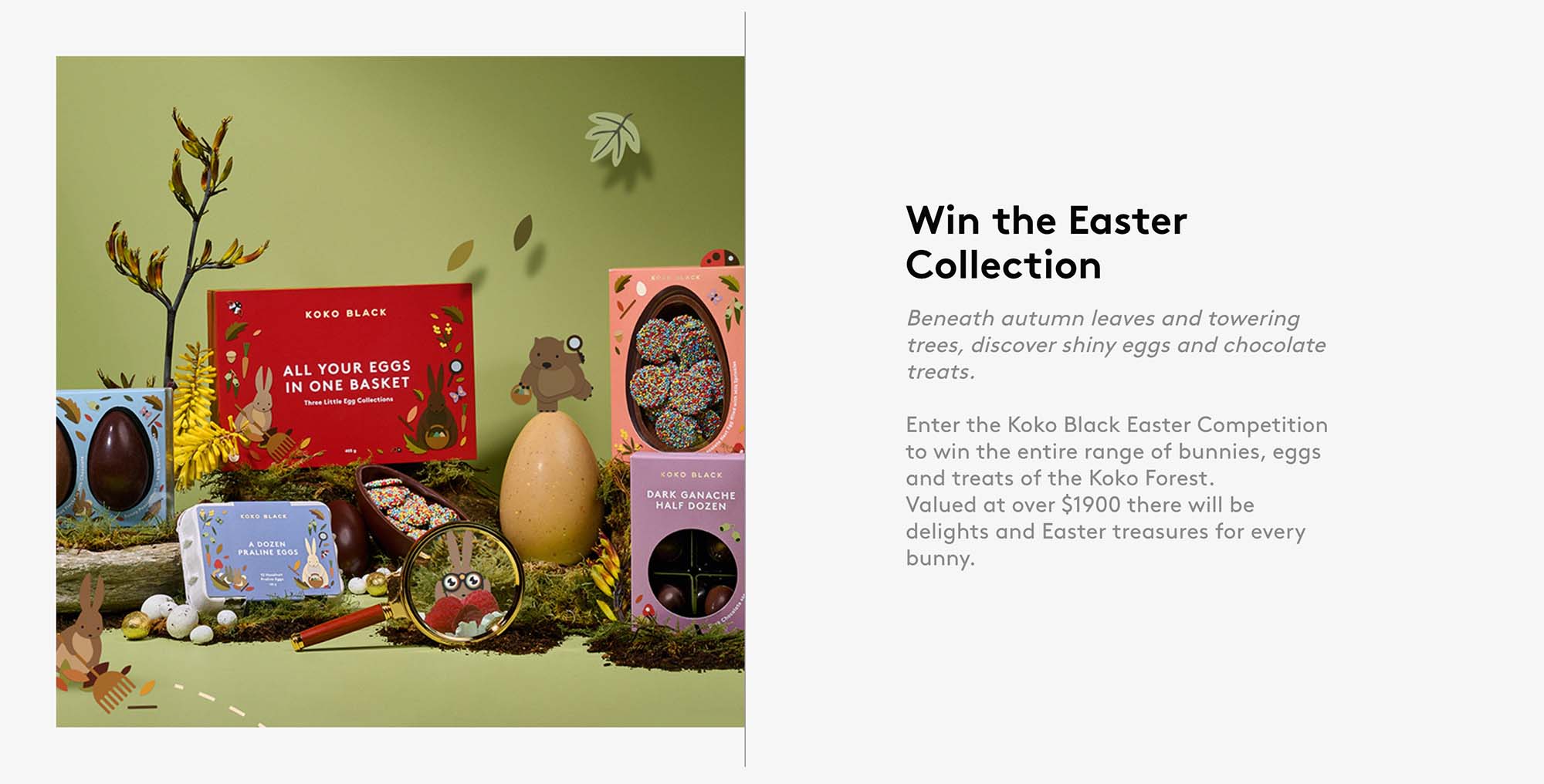 Koko Black's easter competition on their site.
Keep with the theme of Easter
It's a bit of a no-brainer, but anything that involves chocolate eggs, bunnies, or giveaways can be an excellent way for your brand to relate to your customers and be their store of choice. (Even if you're not a grocery store!)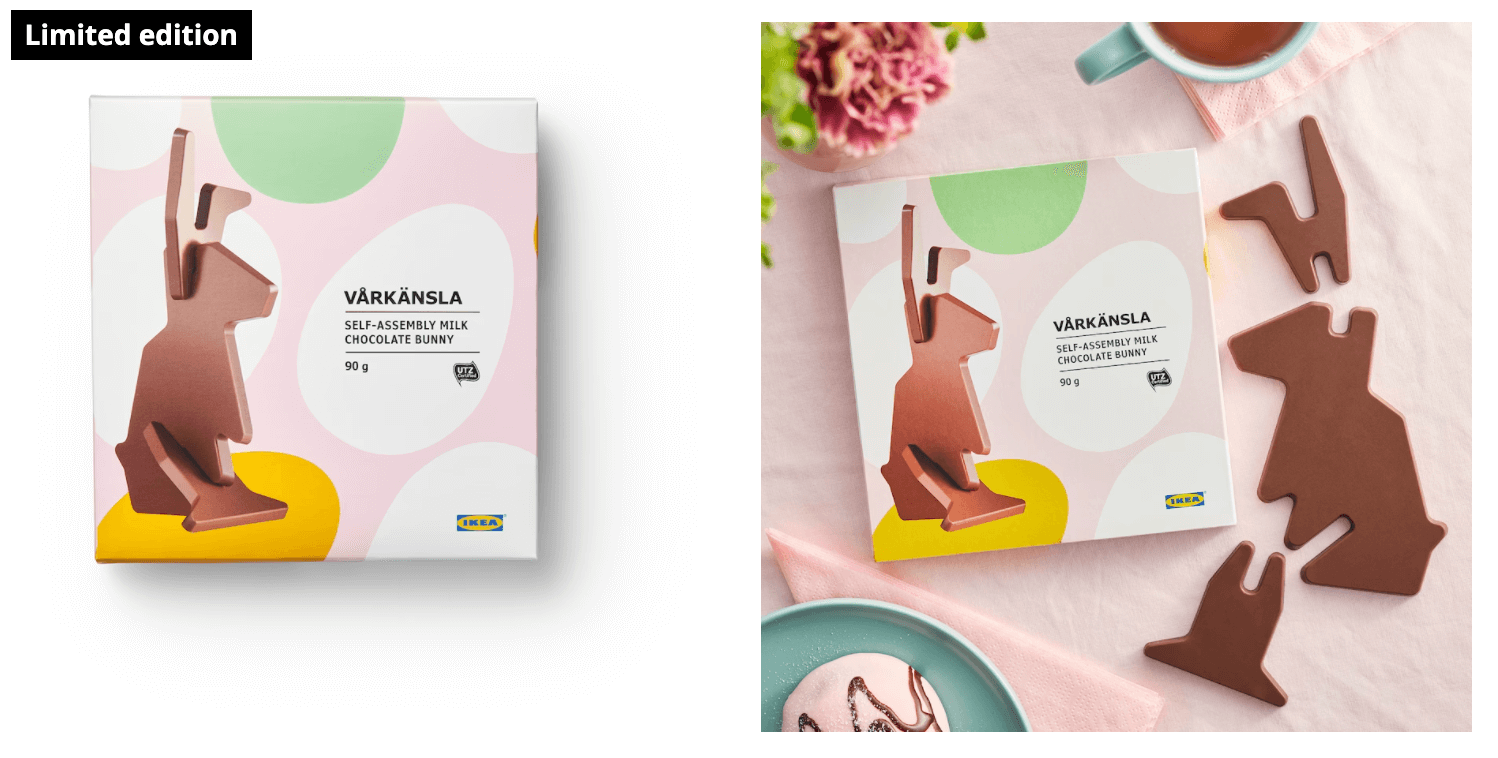 If your customers see Easter primarily as a religious holiday, you might want to align your usual content-marketing efforts with their beliefs. For example, by encouraging your followers on social media to give to a social cause or do a campaign of that nature.
Keep in mind that different consumers celebrate (or don't) Easter in different ways. So, if you think your customers aren't interested in Easter, you could base your campaign on your summer plans.
Special gifts for family and friends
For many, Easter is when families and friends get together, so visuals of families eating around the dinner table can work wonders for inspiring shoppers to want to buy gifts for those close to them.
You could create a series of dedicated gift guides or pages on your website for Easter gifts or promote products that shoppers will likely enjoy buying and consuming during the holidays.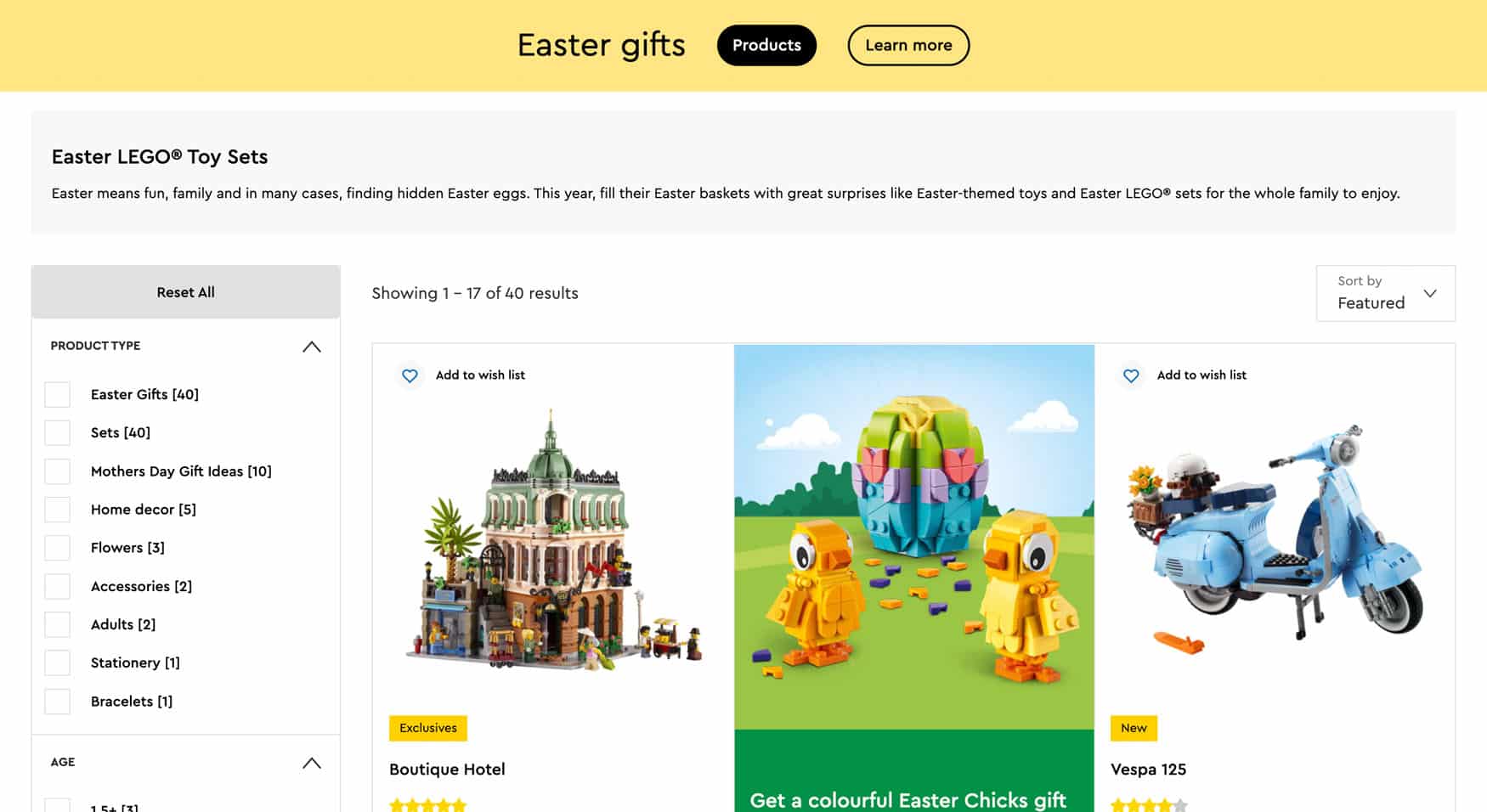 End- or mid-of-season sales
Easter can be a great time to sell off stock at a discount and clear it in time for the summer holiday shopping season. You could create a sense of urgency by building a dedicated landing page with a countdown timer; use pushes, send emails, and post on your social channels to drive traffic and build anticipation.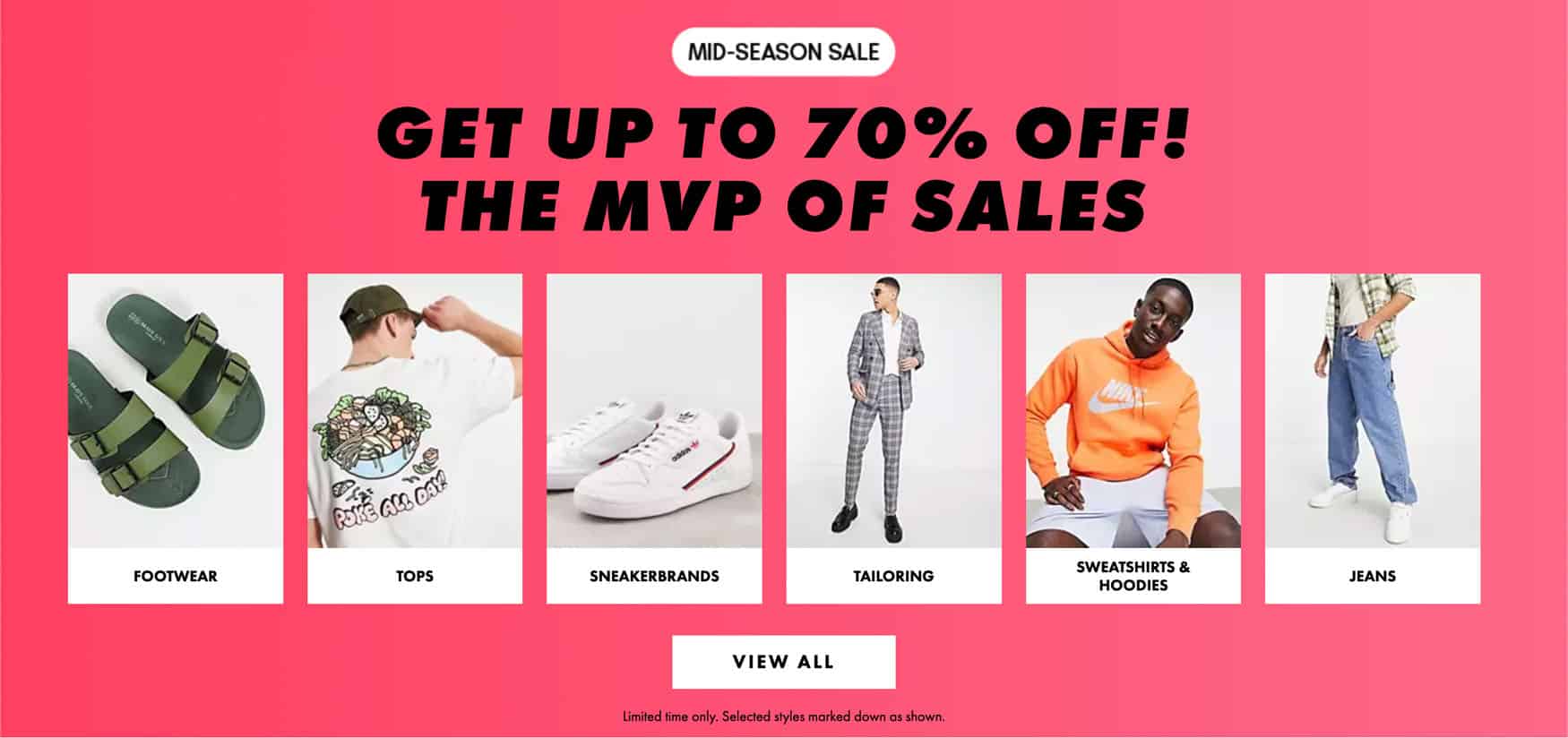 ASOS promoting their mid-season sales.
And if summer is the busiest time of year for you, you could use the Easter holidays to kickstart your summer campaigns and let your customers know what they can look forward to over the coming months. You could start selling holiday items at a discount or email out a digital lookbook of your summer offers and promotions.
ASOS promoting their summer season on their site.
More tips and ideas for Easter shopping campaigns
To end this post, here are some more ideas for you to take inspiration from and which you might find helpful if you're running short of your own:
Work social media to your advantage. Social media campaigns can be a fantastic, low-cost way to market to existing and new customers.
Remember to use hashtags to encourage users to share, engage, and participate in your campaigns.
Target long-tail keywords rather than high-competition short ones. E.g., "Easter jewelry gifts under $50" or "Girl's Easter bunny outfit".
Create a sense of urgency with countdowns, limited-time offers, or one-off events.
Eggs and egg hunts are often a big part of Easter for many consumers, so hide them on the pages of your website or put them on social posts to show that you're part of the theme of Easter.
Interested in publishing a digital catalog or flyer for the spring/easter season? Contact us, or sign up for our free 14-day trial here.