Social Commerce: After a night of selling and entertaining, a livestreamer has sold millions of dollars worth of products to her endless number of followers. It's just an ordinary day in the life of Viya, a 34-year-old woman who is a social media sensation, billionaire, and queen of livestream shopping in China.
Livestream shopping is a multi-billion dollar industry in China and an example of how social media has evolved to become the people-powered, digital retail entity that it is today. Now, shoppers can discover, engage, and check out without leaving the social platform they're on.
In this article, we give you an overview of what social commerce is, explore why brands and retailers need it, and show, with examples, what the hottest and latest social commerce trends are for you to take inspiration from.
What is social commerce?
If you search for an answer to the above question, you'll probably come across lots of different explanations, examples, and pages. So, for your convenience, here's a definition written by Accenture, which we think succinctly defines what social commerce is:
"The integration of social experiences and eCommerce transactions in a single path to purchase, enabled by a platform." — Accenture.
It's important to realize that a single path to purchase is not the same as a click-through ad for a product that takes you away from a platform. Social commerce experiences provide a seamless conversion pathway from discovery to purchase, where the user doesn't leave the platform.
In practice, this often means shoppers purchase from visual content (shoppable content) posted by a favorite brand, retailer, or creator.
But there are other examples of social commerce which come from both brands and influencers to form different parts of a shopping funnel; we explore and show you examples of this kind of content below.
Social commerce is set to overhaul the way we shop. Underpinning "a power shift from big to small", social commerce will bring about a people-powered democratic retail revolution (Accenture).
Why should brands and retailers invest in social commerce?
Extra steps within a customer journey, such as seeing an ad on a social media platform and then the user having to click away from the app they're browsing on, is an extra point of friction and inconvenience for a potential customer.
But with great social commerce experiences, users can talk with friends and family, catch up with the news, or browse through reels while discovering products of interest. And if they feel like doing so — purchase without leaving the platform.
Retailers, consumers, and creators alike can benefit from the shift in power from big to small because of the greater levels of authenticity that content and product recommendations made by creators, influencers, or brands carry on social platforms.
And let's not ignore what the data tells us about the value of social commerce: worldwide, there are over 4.5 billion social media users, with social commerce sales set to reach 2.9 trillion US dollars by 2026, up from $590 billion in 2020.
Furthermore, building great social commerce experiences can enable brands to acquire greater levels of ROI when they're competing in what are often fiercely competitive digital marketplaces. The experience a customer has with an online merchant, from the content they might first see on a social channel to the checkout experience — will make or break the success of that brand. But with the optimal social commerce strategy, brands can fully own and control the customer experience, all the way from discovery to purchase.
Which social media platforms should you market on?
There are now dozens, if not hundreds, of social media platforms. Rather than targeting users on all, or a lot of platforms, it's better to focus on a smaller, more manageable number and concentrate your efforts there.
You could have potential or existing customers on any one of the following platforms:
Instagram
Facebook
TikTok
YouTube
Twitch
Twitter
Pinterest
Reddit
Snapchat
WeChat
But it's not possible to be everywhere at once. Instead, and as a starting point, analyze data from your existing customers — who already have a proven interest in your products — and determine which channels bring in the most revenue and the highest conversion rates.
Stores on social media and the growing number of platforms with shopping capabilities
You also need to ensure that the platforms you market on have an in-app store and checkout functionality. The two biggest social media platforms — Facebook and Instagram, both owned by Meta, have built-in native shops capability. Brands and retailers can upload their product catalogs and sell their products directly to customers.
Almost one in three users on Facebook alone will buy a product on the platform this year, so it's no surprise that more social media platforms are jumping on the trend of adding the possibility for brands and merchants to build native, in-app stores.
Last year, in joint partnership with Shopify, TikTok announced the launch of TikTok shopping, where creators can promote and sell products directly to users and where they don't have to leave the app.
And just last month, Pinterest, which has around 431 million users, launched a beta version of in-app checkout capability for some US-based Shopify retailers. Pinterest plans to make this feature available to more US-based retailers as the year ahead unfolds.
Examples of social commerce content and experiences
The content that eCommerce brands, influencers, and creators are publishing to power social commerce experiences often comes in the following forms:
Product recommendations, how-to videos, or content related to a brand or product in some way;
Shoppable content, such as high-quality product images or videos;
Reels that tells a story or engages with a brand or creator's followers and inspires them;
Livestream shopping events from brands and influencers;
For the remainder of this post, we show you brand and creator examples of the above content types and explore how they inspire shoppers to engage and make a purchase.
Influencer marketing
These days, many people active on social media dream of achieving 'influencer status', amassing millions of followers, and building a community that brings together other users who all have mutual interests and passions.
Moreover, many content creators want to form partnerships with brands and monetize their profiles and content. For example, to achieve a more authentic post, they might post content about a product and make a recommendation: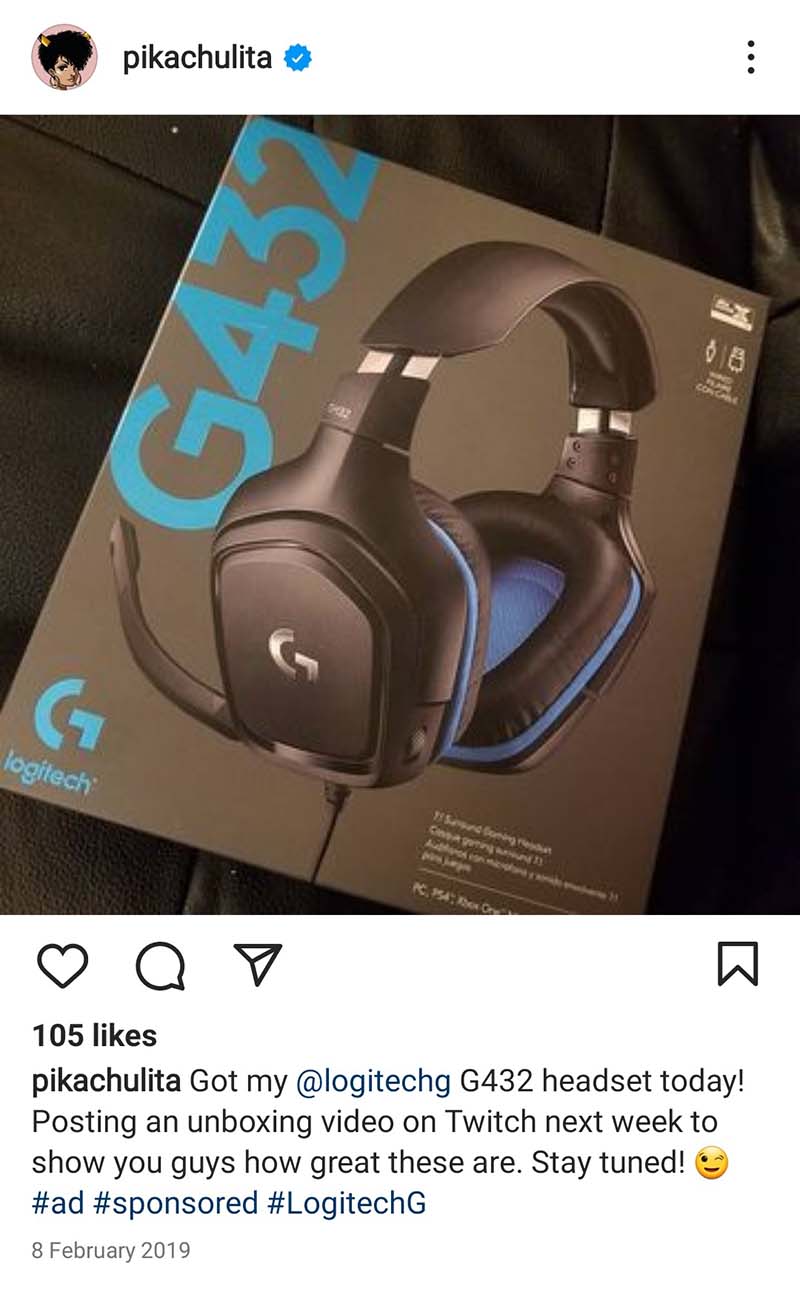 Influencer sharing LogitechG's G432 headset as well as an unboxing announcement.
The power of influencer marketing lies within the authenticity and trust factor which a product recommendation from an influencer often brings. It's no surprise that 49% of consumers depend on product recommendations from influencers.
Influencers and creators form an integral part of the social commerce revolution, and it's a win-win for both brands and influencers. Brands benefit from more sales, and influencers, who recommend the products, can earn commission from sales or by other means of monetization.
Livestream shopping
Livestream shopping or live commerce first became popular in China and is set to grow to $25 billion in the US by 2023. Recent launches of livestream shopping capability on social media channels like TikTok, YouTube, Amazon, and Meta's platforms have further catalyzed this growth.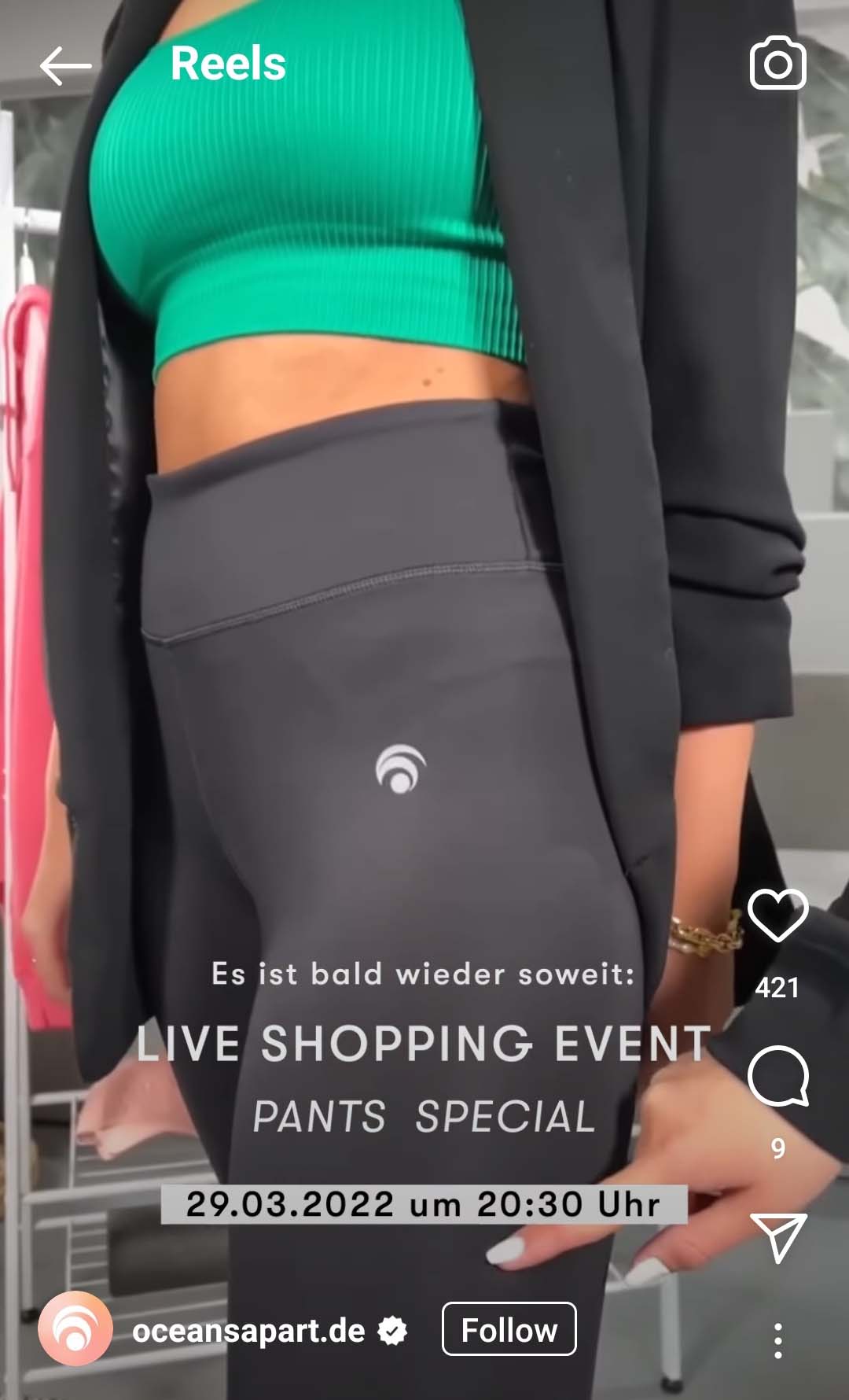 Brands can advertise and schedule livestream shopping events in advance to build anticipation, maximize viewers, and sell more products.
Incredibly popular for verticals such as tech, fitness, fashion, beauty, or home decor, the livestream shopping market in China is expected to reach $480 billion this year!
For consumers, especially in China, livestream shopping is both a source of entertainment and a channel to purchase the hottest new products on the market at sale price. And retailers benefit from higher levels of engagement, reduced consideration periods, and more sales.
Shoppable content
With the advent of Instagram and Facebook shops, brands and retailers can publish different forms of visual content, such as product images, reels videos, or posts with a CTA that allow the user to purchase without leaving the platform.
Brands and retailers can integrate their content and product inventory with in-app stores on popular social media channels — and make posts shoppable.
With video reels, brands can engage users with content their target audience enjoys viewing or which they can relate to in some way; for example, lots of brands now publish video reels that tell a short story: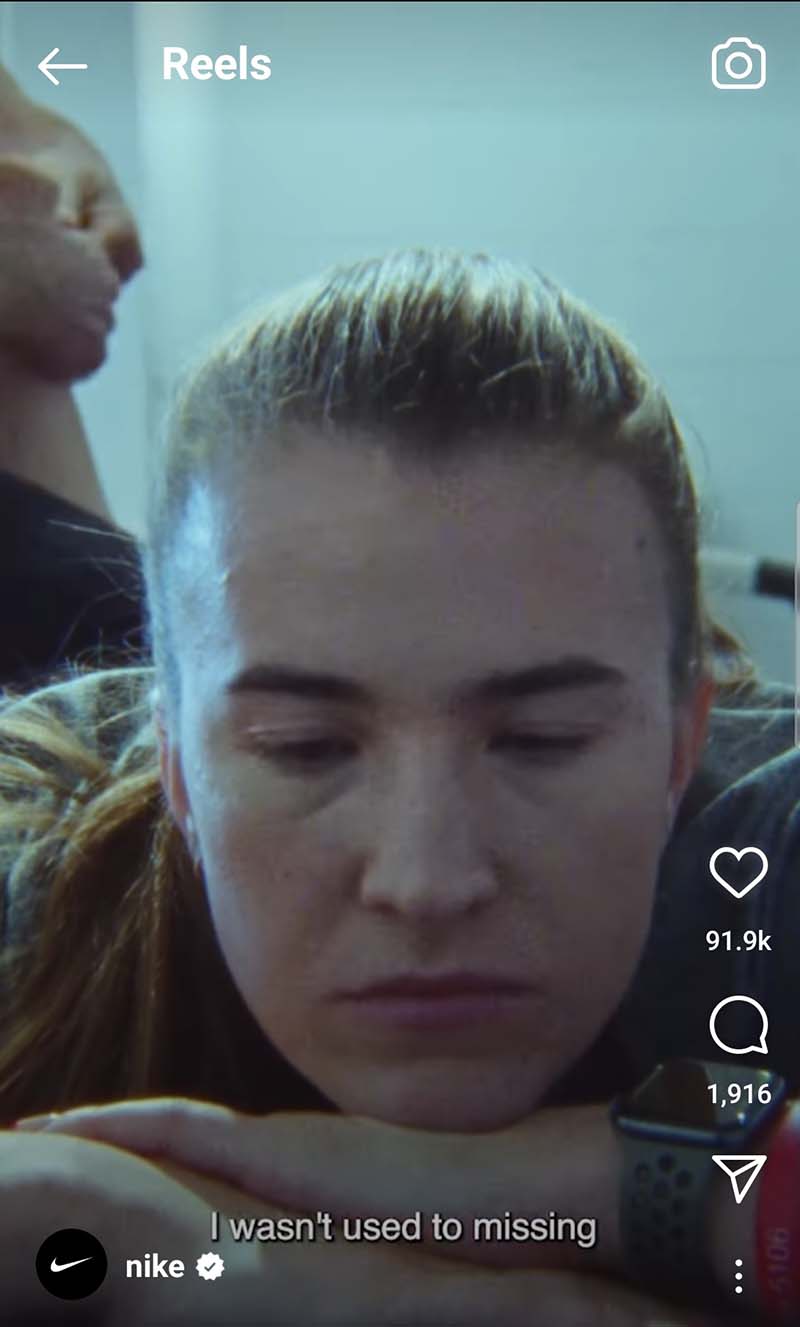 Currently, reels content on Instagram can last up to 60-seconds and be up to 3-minutes long on TikTok.
Or, brands and retailers might want to create a short video of a product — and make it shoppable: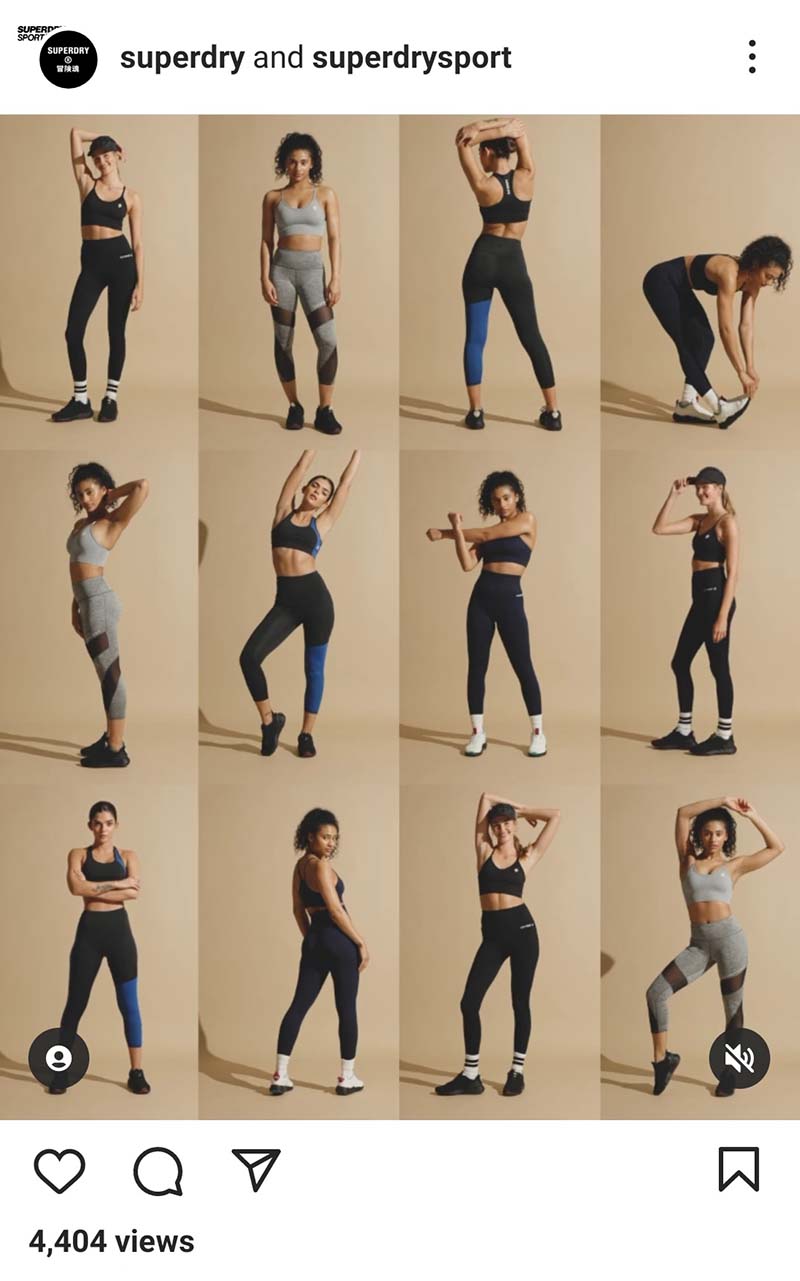 Product reel on Instagram
Shoppable content on social media can also come in the form of digital catalogs. For example, each page of a catalog can be shared on social as a separate shoppable post.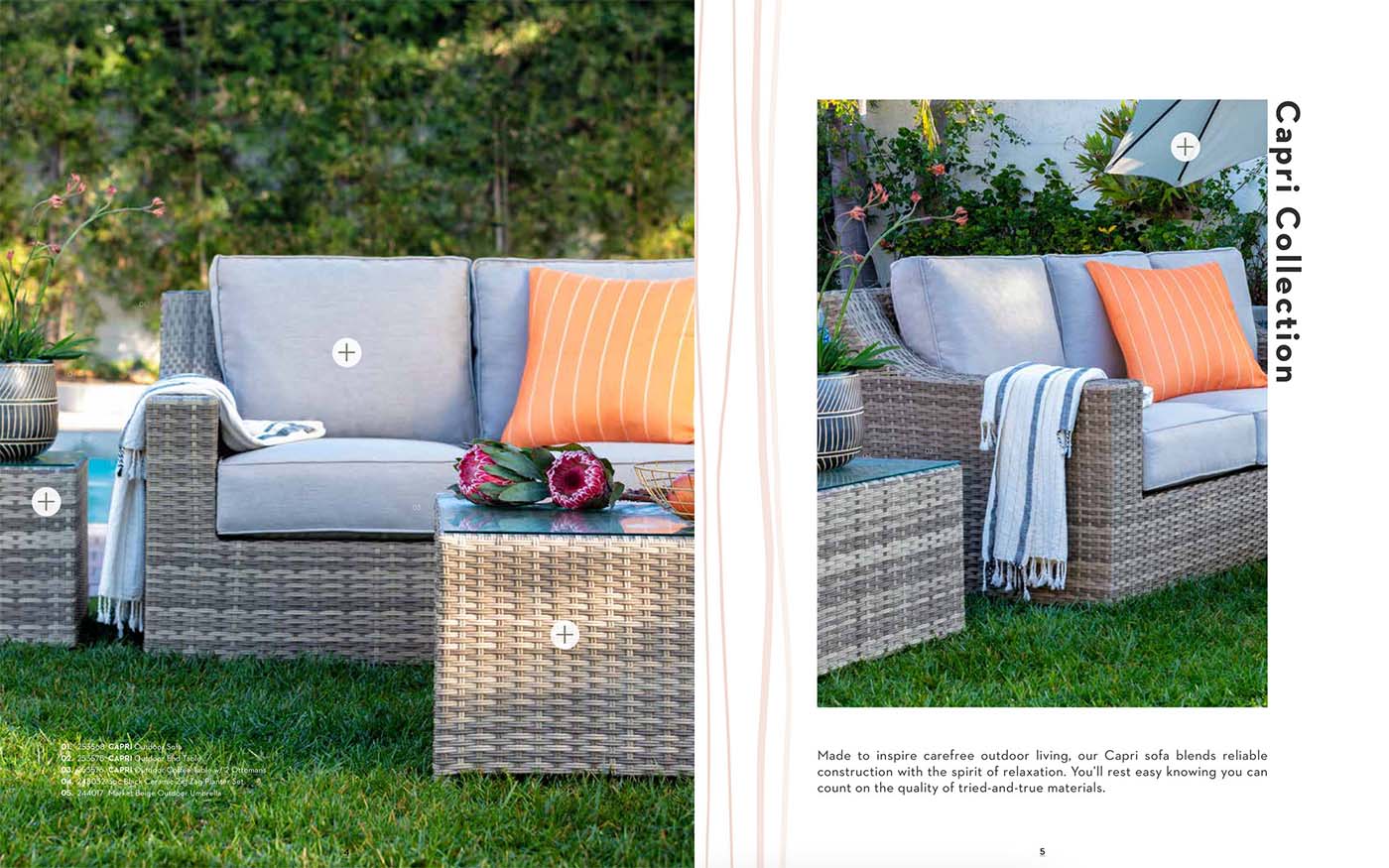 A shoppable digital catalog
An online catalog or lookbook containing a curated selection of a retailer's products can provide shoppers with a familiar and timeless discovery commerce experience.
Takeaways and best practices for social commerce
The number of users on social media is constantly growing. And to keep up with the pace of change, platforms are continually evolving to enable brands to market and sell their products in ways that resonate with how consumers want to browse and shop.
Whether posting reels to inspire social media users or delivering excellent customer service over live chat, brands and retailers can provide a full-funnel customer experience through their content. Ultimately, that makes it easy and convenient for customers to shop without leaving a social media app or platform.
To round off, here are a few take-home pointers to bear in mind when devising a social commerce marketing strategy:
Ask your existing customers which social media platforms and websites they like to use and what kind of content they enjoy engaging with; this will help you prioritize which channels to market on and where you should focus your efforts.
A/B test different media formats to determine which content generates the most engagement, shares, or sales.
Use data to determine the performance of your social media campaigns and overall social commerce strategy. This often means analyzing data from multiple sources and using a CRM or CDP to capture and consolidate customer data.
Last but not least, consider using live chat to answer customer queries, sell products, and provide after-sales service.
Interested in publishing a digital catalog to share on social? Contact us, or sign up for our free 14-day trial here.