Books: Knowledge is bliss. We can always learn something new from each other, and when it comes to our business, the more we know, the better. Having said that, here's a books that'll challenge what you (think you) know about motivation.
This New York Times bestseller gives inspiring and stimulating insight into what motivates us in the workplace. Unlike conventional thinking that money is the best reward, Pink begs to differ. His radical conclusion is that what really motivates us is autonomy, mastery, and purpose. These motivational drivers will change not only your views on how you work, but also on how you live your life. After reading this books, a whole new perspective on work ethic opened up for us, and we are sure it will do the same to you.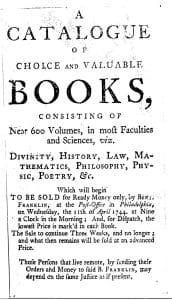 If you're interested in more literature that could help your business, we've also jotted down four books that are on our reading list for this coming year:
1. 'Going Social' by Jeremy Goldman
This isn't another 'social media books'. "Unlike many books covering social media engagement, this one is written by someone who has spent the better part of the last decade on the social marketing front lines," Goldman explains. "Many social media books are written by theorists and from authors from giant consulting firms… I've managed e-commerce presence and the customer service and online PR functions." 'Going Social' is filled with case studies and first hand experiences by the author that are hard to find in any other social media books. It's practical, inspiring, and down-to-earth. But above all, it will enable you to use this knowledge for your own strategy.
2. 'Adaptability: The Art of Winning in an Age of Uncertainty' by Max McKeown
All companies strive for innovation and development. But adaptability is a new concept. Author Max McKeown explains that: "Adaptability proves that innovation is important, but not enough. The ability to adapt smarter and faster than the situation changes is what makes the powerful difference between adapting to cope and adapting to win." We think that this book will help you see a new side of handling your business and even your life differently. The message of this book is to understand that adaptability isn't a must, it's a want. You should want to adapt and thrive because you have opportunities, not because there are none.
3. 'Content Rules' by Ann Hadley and C.C. Chapman
In their book, authors Ann Hadley and C.C. Chapman offer several case studies of companies that have succeeded online. The idea is to help you become successful online by producing content that people care about. This is all done through finding an authentic voice, developing credibility, creating a loyal customer base, and mostly by understanding why you are creating content in the first place.
4. 'Online Marketing Inside Out' by Brandon Eley and Shane Tilley

Whether you're a small online retailer or a multinational corporation, 'Online Marketing Inside Out' is an incredibly informative and enlightening book. Giving insight to every online modern marketing channel, this paperback demonstrates how to reach and interact with the infinite amount of potential customers online. The channels range from contextual advertising to email, from podcasting to blogs. Hopefully this book will help you get the best out of your online advertising and marketing efforts.