Valentine Day Gift Guide: In the US, sales revenue on Valentine's Day in 2020 reached $27.4B, making it the highest year for spending on record. While sales revenues over Valentine's Day dipped last year, it was still $1.1B more than in 2019 and $2.2B more than 2018's spending levels.
And with lighter covid restrictions in many Western countries, it seems likely that consumer spending for Valentine's Day this year will continue to follow the trend and be higher than previous years.
What's more, the average spent per consumer on Valentine's Day gifts last year was $165 — which, after 2020, is the second-highest year for average order values (AOV) to date.
And now, on Valentine's Day, consumers aren't just buying gifts for their significant other. They're buying them for their teachers, kids, colleagues — and even their pets! It's this change in consumer behavior that's giving rise to higher AOVs.
So, how can you capture shoppers who are not only going to be wanting to splash out more than previous years come February 14th but who may want to buy gifts or treats for others close to them? Read on to find out how a Valentine's Day gift guide can help you maximize your sales revenue.
Content marketing for Valentine's Day at a glance and actionable tips
After Black Friday (BF) and Cyber Monday, Valentine's day is the highest day of the year for consumer eCommerce spending — and the marketing tactics and strategies you may have employed over the BF holiday season can also work well for Valentine's day.
When shoppers are looking for Valentine's Day gifts, they don't want to be spending hours searching, configuring filters, and bouncing from window to window. They want it to be quick, painless, and hassle-free. A Valentine's Day gift guide or thematic special can be a great way to achieve this:
A thematic special can significantly increase AOVs.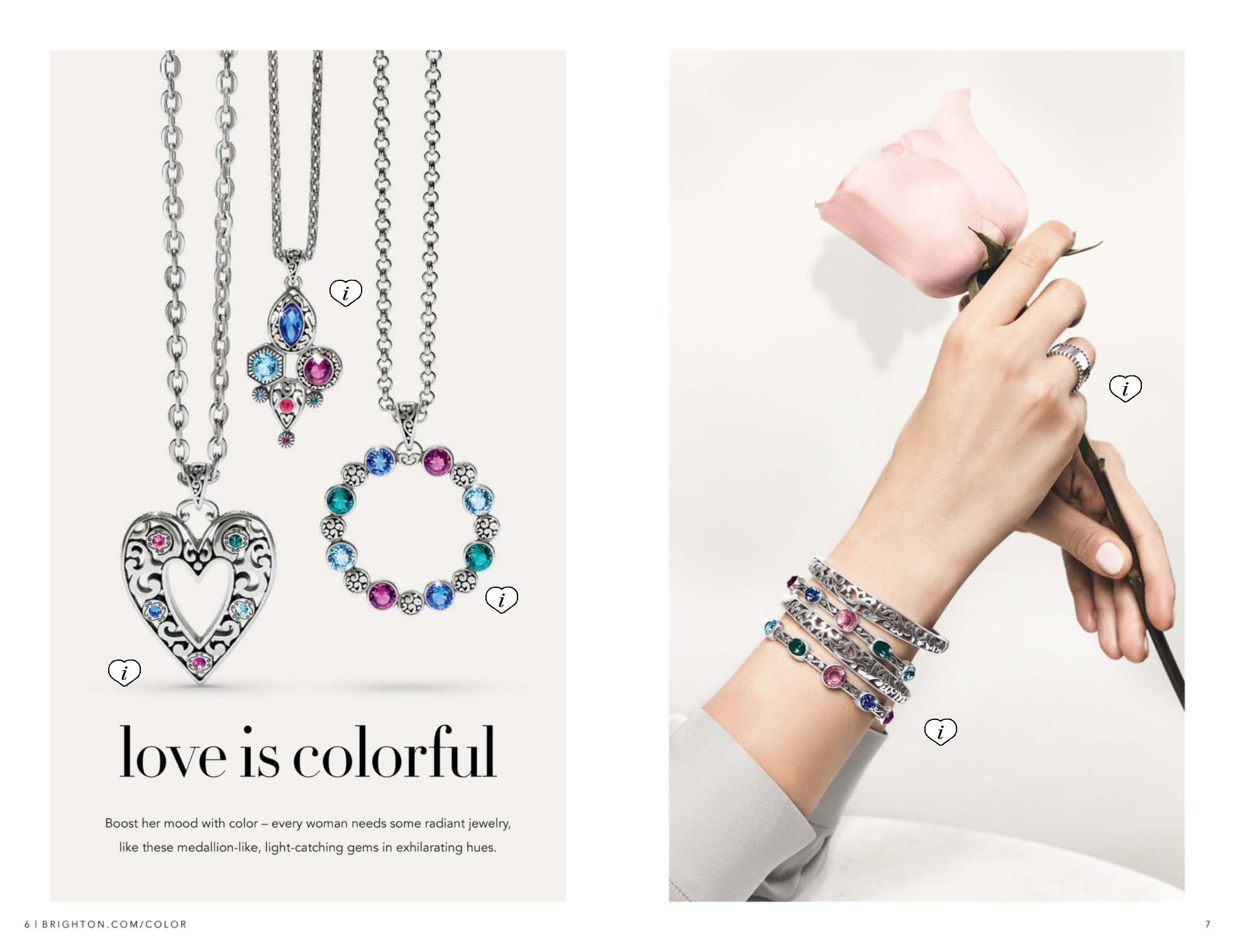 Valentine's day presents itself as the perfect opportunity for jewelry brands to capitalize on gifts.
For some industries, like hospitality and jewelry, Valentine's Day is a boon for driving sales and showing customers how their products or services can make the day memorable. But it's essential to start your marketing efforts early and peak shopper interest a few weeks before the day.
Generally, the worldwide search volume for February 14th starts to climb about two weeks before:

And it's already begun to grow:

Of course, the above data from Google Trends only tells us what's generally happening — so more data is needed to capitalize on your content marketing efforts.
In 2020, the NRF published some insightful data on consumer behavior for Valentine's Day. And we've used this to give you some other actionable tips, insights, and strategies for Valentine's Day marketing:
Upsell and cross sell aggressively. AOVs during Valentine's day are high. Shoppers aged 35-44 are the biggest spenders at $358.78 per order. Ages 25-34 spent $307.51, and 18-24-year-olds on average spent $109.31.
Men are the biggest spenders, who in 2020 spent $291.15 per visit. Women spent $106.22.
Target shoppers with gifts for their pets: 27% of consumers said they would buy Valentine's gifts for their pets.
Consumers are willing to spend on people other than their spouses: they spent an average of $30.19 on family members other than spouses; $14.69 on friends; $14.45 on children's classmates and teachers; $12.96 on coworkers; $12.21 on pets and $10.60 on others.
On which categories are shoppers spending the most?
Jewelry: shoppers spent $5.8B in 2020 — which was 21% of those surveyed.
Date night: 34% of participants surveyed by NRF spent $4.3B on an evening out.
Clothing: $2.9B was spent — 20% of participants.
Candy: 52% of Valentine's Day participants spent $2.4B on sweets.
Flowers: Valentine's Day gift hunters spent $2.3B — 37% of participants.
Gift cards: $2B was spent (19%).
Greetings cards: $1.3B (43%).
In 2020, 41% of participants surveyed by NRF wanted "gifts of experience", such as event tickets or trips to a spa. And as it seems we're getting closer to the end of the pandemic — that figure could be even higher for this year.
A Valentine Day gift guide can be a channel for you to capitalize on these trends
Undoubtedly, you've primed your website to capture Valentine's Day shoppers and customers, but as we mentioned earlier, a Valentine's Day gift guide takes the chore out of gift shopping, and it can increase AOV.
We've explained why you should publish a holiday season gift guide in other posts. There are also a handful of other, significant benefits to publishing for Valentine's Day:
A gift guide is a convenient marketing tool to help you engage with shoppers early, before the day begins, and inspire them.
Not everybody plans ahead for Valentine's Day, so a gift guide can help you capture more last-minute shoppers.
It can increase the performance of your email marketing campaigns.
Here are several Valentine's Day gift guides and specials that you can look at for inspiration:
Want to publish your own Valentine's Day Special? Feel free to contact us.