Productsup and Publitas Webinar: Since their inception, social media platforms have always added new features to keep users engaged. Naturally, this has meant that the content users look at has evolved and shaped the social media experiences we know and enjoy today.
Platforms like Facebook and Instagram are online spaces where billions of browsers are scrolling, swiping, and discovering content of interest to them.
And for brands, this has rendered social media the perfect online space for them to target top-of-the-funnel shoppers looking for fresh, inspirational content.
But how do you reach your audience with content about your products amidst the anarchy? And how do you ensure that you're targeting customers with the right content?
In this webinar, we share our top tips for implementing and sharing shoppable content on social media. This blog post summarises the key takeaways of the webinar, or if you prefer, you can watch a recording of it.
Presenters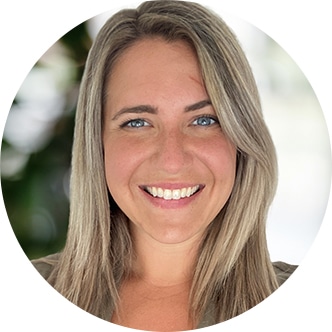 Regional Sales Manager @Publitas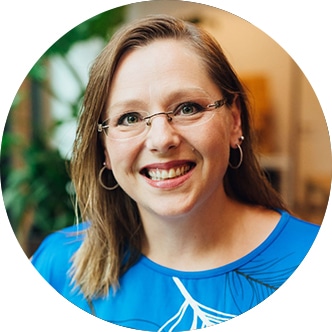 Global Head of Managed Service & Regional Manager Solutions Americas & ANZ @Productsup.
Is Television dead?
Not quite, but today, fewer and fewer people watch it. And instead, millennials and Gen-Zers prefer to watch video content on social media, where they can watch what they want when they want.
"They're on TikTok, they're on YouTube, they're on Snapchat, they're on Instagram… I mean constantly. They are walking and resonating, right?" Jokes Katie.
Not surprisingly, instead of reaching audiences via Television and printed publications, brands have transitioned to targeting them on social media platforms.
Which, of course, is nothing new. But what is new is the number of channels available now, the type of content browsers like to look at, and its shoppablility.
Katie mentions that this year, social commerce sales will reach over $36 BILLION and that by the end of 2022, we can expect all platforms to launch social commerce offerings.
Social media platforms are constantly moving and evolving with the times and trends of today; there are always new channels to market on, which cater to different audiences and demographics.
Discovery marketing on social media
At the top of a marketing funnel, consumers enjoy browsing through content on social media that inspires and resonates with them or appeals to their lifestyle interests. And it's these shoppers — at this point in their journey — that brands can target with product discovery content.
Browsers don't always know what they want, but as they discover content on social media, they can also discover new products via engaging and inspirational content.
Katie: "I don't always know I need that new duvet cover, right?… I don't need it. But I may discover it. I am not searching for sheets. I don't need them. And I don't need a duvet cover. But as I'm catching up on my social media, and I see on my Instagram these beautiful duvet covers – I am discovering something. So, social will lead us to the discovery phase."
And we also know that each platform has a different set of audiences and demographics for brands to target, which leads us to our first tip…
Tip #1 – know your audience
Depending on your brand and what products you sell, you need to show the right content to the right audience and on the right platform.
A video about gardening maintenance on TikTok is unlikely to give you the same results as showing it on Facebook.
Likewise, targeting over 60s on Facebook with athleisure wear content is unlikely to get as many conversions as under 25s could on Instagram.
Invariably, each platform has a variety of audience segments and demographics, and where different users are looking for unique, inspirational discovery experiences.
The most prominent social media platforms like Facebook allow brands to target niche audiences based on consumer data dynamically. But you can also consider where your target audience is likely to be browsing first before you start thinking about launching a campaign.
Tip #2 – consider consumers' intentions
Each social platform has shoppers with different intentions and who are at different stages in their journey.
Some won't be thinking about buying anything, while others might be browsing with more intent to make a purchase.
On Instagram, browsers often want to look at content of interest to their tastes and interests but are perhaps less likely to be thinking about making a purchase.
But on Pinterest, for example, shoppers tend to look for product inspiration and might have more intent to buy — and that means your content should reflect what those intentions are.
For example, suppose you are a home decor brand; you might publish beautiful dining area images on Instagram. You can do the same on Pinterest but include extra product information such as table or furniture dimensions as well. This way, you address questions or doubts a shopper with more intent to purchase might have.
Tip #3 – adapt content
Each platform supports different formats of content, and user expectations about what kind of content they're going to see vary from channel to channel.
We know that Instagram heavily focuses on image galleries and stories, and users publish content according to what's happening in the world. So, when targeting users on Instagram, you'll need to ensure that you're ready to fill galleries with enough image content.
Similarly, if your target audience is on TikTok — focusing on video content — how are you creating your videos? Is it specific for TikTok, or is it only suitable for YouTube? And do you update it regularly? You must adapt your content according to who and where your audience is.
Tip #4 – engage with influencers
"Eight out of ten people have bought a product after seeing an influencer's recommendation." Quotes Katie.
That statistic is of no surprise because social media users are more likely to trust a brand when it's recommended to them by somebody they're familiar with, follow and trust.
Influencer content may come in the form of their stories or from the shoppable images they publish.
To observe the power of influencer marketing, you only have to look at brand success stories such as Gymshark and Glossier. They partner with influencers in their niche and make them into brand "ambassadors".
Influencers or ambassadors of your products make for great top-of-the-funnel content marketing because the content they publish is already related to your brand in some way, and it comes from somebody they trust.
Tip #5 – perfect your product listing
This last tip coincides with our second tip about adapting your content to the platform you're publishing on.
"Make sure that your product looks good. That the price is right. Make sure that you're segmenting it." – Katie
Every social media platform uses a product data feed, so you can exploit these features to publish the right content for each platform and ensure that the content you publish resonates the most.
In practice, this means you shouldn't send out the same content for each platform. You can contextualize your content and ensure it's up-to-date and consistent with the platform you're marketing on.
"Don't send out the same image for TikTok and Facebook. Potentially, you have two totally different shoppers, with two completely different customer journeys."
Online catalogs and discovery marketing
Social media platforms have evolved to become fantastic web entities for browsers to discover more content, brands, and products. But what if you want more control over how and where your audience discovers your brand? Instead of a print catalog, an online catalog can serve as an additional discovery marketing channel for your customers.
With online shops, which are primarily transactional by nature and focussed on winning a conversion, they're not always the best channel for your shoppers to conveniently be able to discover your brand and its product offerings.
But with an online catalog, you can create a more personalized and curated story of your content, which is more inspirational and engaging than a web store.
In essence, a digital catalog brings in all the elements of what people like to discover on social media — reviews, videos, images — into one easy-to-use content discovery experience for your brand, which integrates with your product feed tool.
And don't take our word for it. Brands that have used Publitas' online catalogs, such as Paper Source, increased their conversion rate by 4.5% and saw their AOV increase from $50 to $75 after adding rich media content to their catalog.
Publitas online catalogs sync with your product feed tool
In addition to the paper, print, and distribution costs that a print catalog burdens your organization with, another major limitation is its inability to update in real-time.
Suppose one of your products goes out of stock, or you have shipping and supply problems, your print catalog is still advertising for the product, leading to bad customer experiences.
Also, paper shortages (currently a widespread problem in the US) mean you can't physically distribute your catalogs — the reach and effectiveness of your print one is significantly reduced.
But a Publitas online catalog syncs with your product feed tool — so that your customers always have the most up-to-date information about what products you have, and they can comfortably browse from their mobile device whenever they feel like it.
The power of an online catalog doesn't stop there either. The dynamic nature of it means you can suggest content to reflect what's happening in the world when something happens.
"If it was a rainy day, for example, you might want to pull up umbrellas or rain boots to target shoppers with content that's specific to what's going on around them." adds Krista.
Bonus: answers to questions
Is print dead?
Do you have any Black Friday tips?

  Find out the answers and responses to these questions by watching on YouTube.