We've been working hard to improve the hotspot editor and make it feel much more responsive. The latest changes make the editor easier to use and will help you produce your catalogs more efficiently. As usual, we've added some new features too. You can now reorder products within a product hotspot, and you can customize the hotspot mouse-over text. It's now also much easier to add products to your hotspots using the product feed.
Reordering products within a product hotspot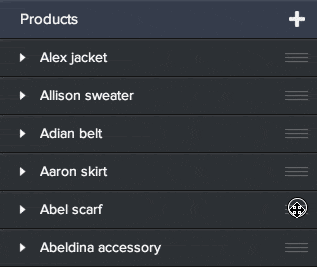 Dragging a product to reorder its position.
If you have a hotspot with multiple products, you can now change the order in which these products appear to your customers. Simply select the hotspot and drag and drop your products in the desired order.
Custom mouse-over text on hotspots
You can now customize the mouse-over text for your hotspots by giving your hotspots a title.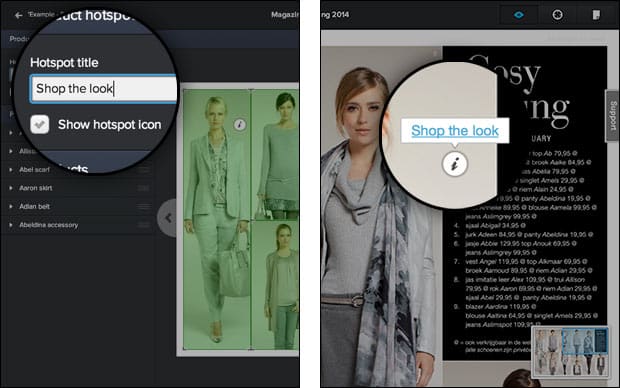 Changing the hotspot title in the hotspot editor.
The resulting mouse-over inside a digital publication.
Giving a title is optional, so if you leave the 'Hotspot title' field blank, the following default mouse-over texts are used:
| Hotspot Type | Default Mouse-Over Text |
| --- | --- |
| Page link | Go to page [x] |
| Link | Go to website |
| Product | More info |
| Video | Watch video |
Improved product feed interaction in hotspot editor
This update also improves the process of adding products to digital publications using the product feed. Here are some of the things we've changed:
Everything from searching to adding a new product is a lot more responsive with faster load times and more fluent behavior.
Search results will appear the moment you start typing. There's no need to submit your search query first.
There's a thumbnail image for each product in the search results. This allows you to easily recognize the product you're looking for.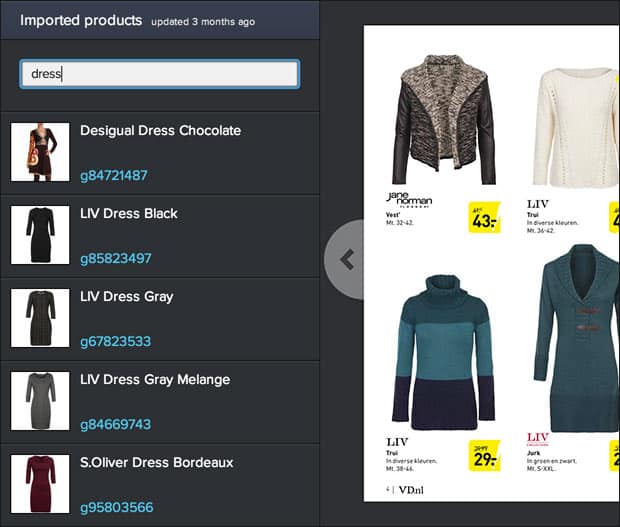 Search results inside the hotspot editor. Each result with a thumbnail of the product.